SANCTIONS
Leaked files shed light on financial structures behind oligarchs' seized yachts
Amid a wave of sanctions against President Vladimir Putin's allies, complex networks of offshore companies are making for choppy waters for authorities looking to confiscate high value assets.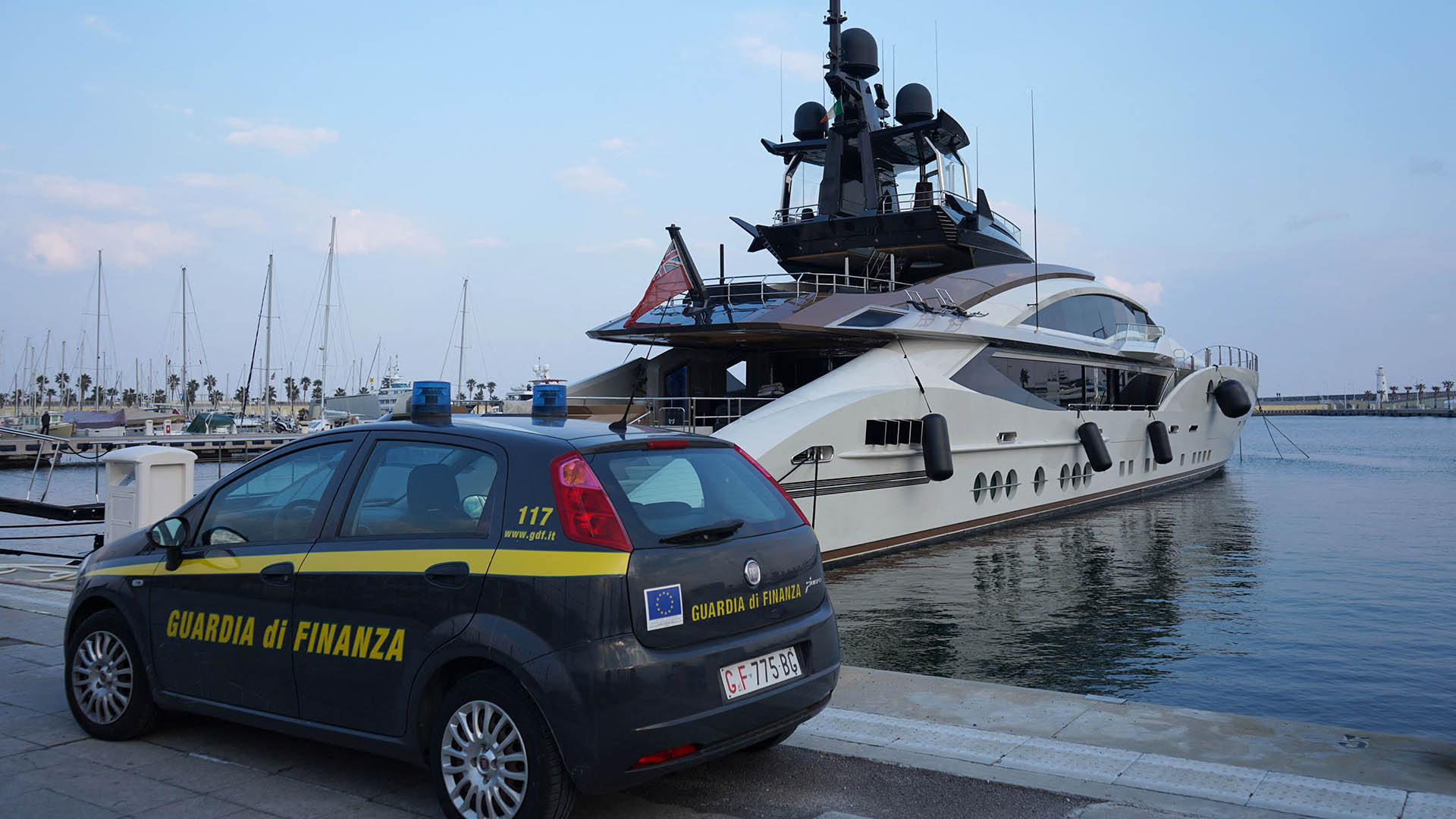 It has been almost six months since the launch of a crack global anti-oligarch squad that has labored to find and seize luxury assets of politicians and others close to the Kremlin.
So far, the U.S. Treasury Department says, the squad known as the Russian Elites, Proxies, and Oligarchs (REPO) Task Force has worked with other governments to block and seize more than $30 billion belonging to those close to President Vladimir Putin.
"We will ensure that our sanctions continue to impose costs on Russia for its unprovoked and continuing aggression in Ukraine," Treasury said in a statement marking the task force's first 100 days.
The Treasury's confiscatory crackdown is targeting many of the same hidden oligarch assets that the International Consortium of Investigative Journalists and its media partners exposed last fall as part of its sweeping Pandora Papers investigation. Based on more than 11.9 million leaked confidential financial records from 14 offshore service providers, the project revealed the secret offshore holdings of more than 130 billionaires from 45 countries including 46 Russian oligarchs.
The Pandora Papers' Russia findings, along with those of past ICIJ projects on the offshore financial system (compiled into a single repository of stories known as The Russia Archive), became a go-to resource for oligarch-asset hunters worldwide after Western governments rushed to impose economic sanctions on Russia after its invasion of Ukraine in February. While much attention has focused on the imposition of sanctions on billionaires, their family members and even a reported girlfriend of the Russian president, authorities have also moved to actually confiscate their luxury assets, a much bigger legal lift.
Do you have a story about corruption, fraud, or abuse of power?
ICIJ accepts information about wrongdoing by corporate, government or public services around the world. We do our utmost to guarantee the confidentiality of our sources.
LEAK TO ICIJ
The U.S., European and Ukrainian governments have suggested that the sale of yachts, private jets and other items would help finance Ukraine's reconstruction from a war that has destroyed or damaged almost 1,000 health centers and will cost billions of dollars.
Imposing sanctions has almost become commonplace. The U.S. government says it has conducted rigorous research into hundreds of Russian oligarchs, politicians and their family members who have been sanctioned or banned from entering the United States.
But going the next step and confiscating assets is a complex legal process that can tie up governments for months – if not years. In some cases, officials struggle through labyrinthian offshore corporate structures to establish who owns what. In other cases, oligarchs are fighting back in court. Billionaire Alexei Mordashov recently failed to persuade a judge to allow him to regain access to his $68 million yacht, Lady M, on the basis that the yacht's formal owner wasn't him personally — it's owned by a shell company.
Here's breakdown of official efforts to seize assets of oligarchs named in the Pandora Papers and other ICIJ investigations.
Timchenko's yacht
In March, Italian authorities seized the 130-foot Lena yacht, believed to be owned by Gennady Timchenko, a former KGB schoolmate of President Putin.
The link was first reported by Pandora Papers media partners, and ICIJ subsequently revealed how attorneys in the British Virgin Islands and the United Kingdom, shipbuilders in Italy and bankers in Monaco had all helped Timchenko buy the Lena in 2010.
A checklist assembled by attorneys in the BVI to comply with local laws included reference letters for Timchenko from bankers and other details about the billionaire oil trader.
One secret document, a 2009 trust agreement, showed Timchenko controlled the BVI shell company that, according to public paperwork, owned the yacht. Months later, the company granted Timchenko, his friends and family the right to use the Lena "exclusively for pleasure purposes."
In March 2014, the U.S. Treasury Department sanctioned Timchenko for his ties to Putin amid Russia's efforts at the time to destabilize Ukraine. Months later, an internal document produced by law firm Alemán, Cordero, Galindo & Lee described Timchenko's company as "low risk."
Records show the shell company, Roxlane Corporate Ltd., continued for years to make payments in U.S. dollars for the yacht's upkeep. Despite the sanctions against Timchenko, records show the BVI law firm paid $300 in September 2014 to cover the yacht's "Annual Register Maintenance Fee" and another $250 in April 2016 for "VESSEL M/Y LENA" on behalf of his company."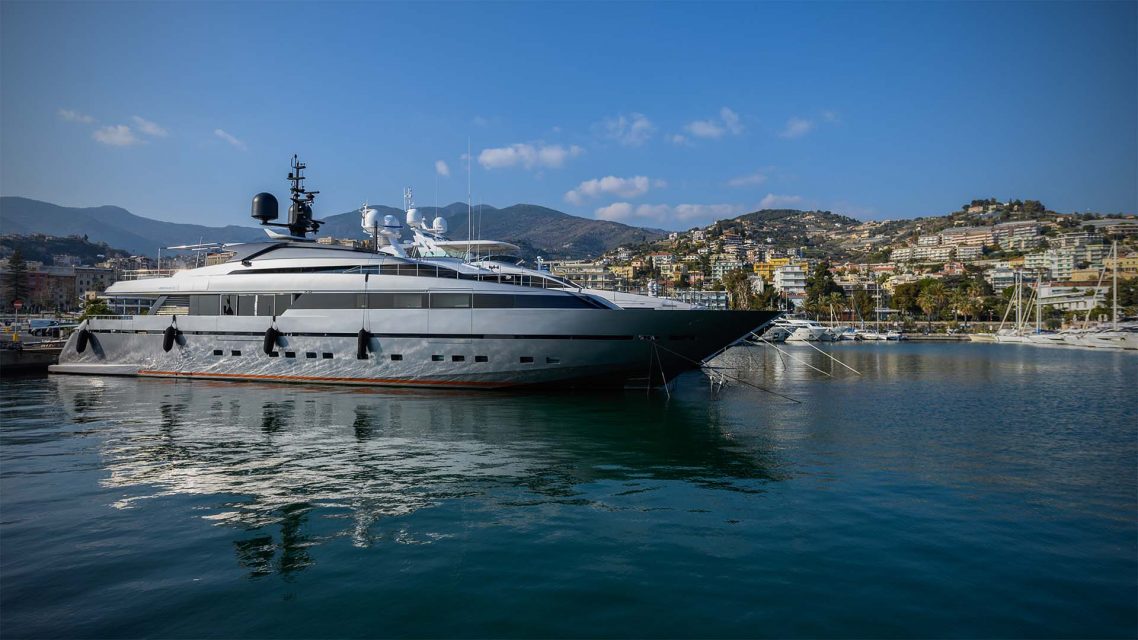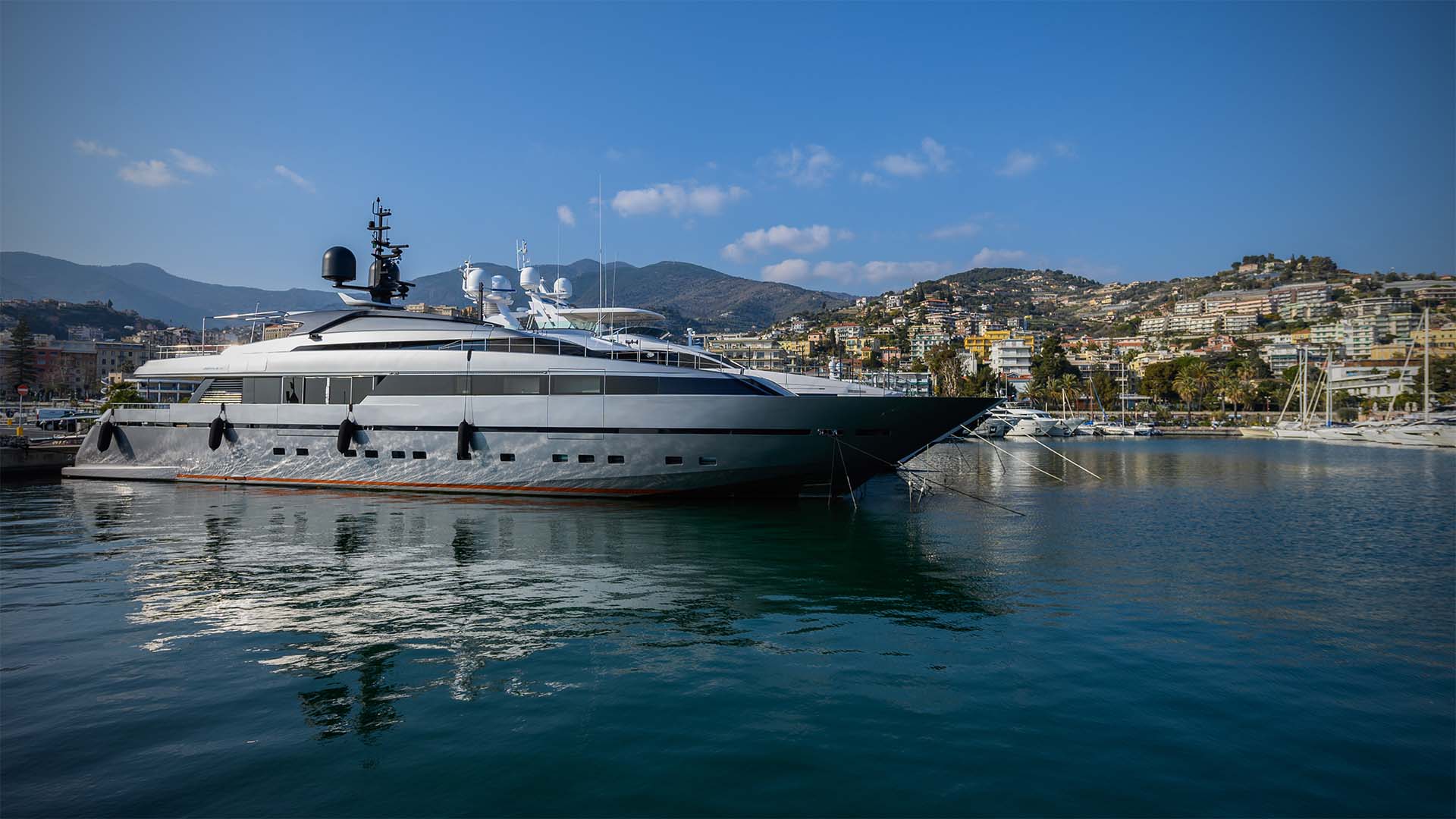 Chemezov family's yacht
In March, Spain reported seizing the Valerie, a $153 million super-yacht owned by Sergei Chemezov, the billionaire chief executive of Russian defense contracting giant Rostec. Like Timechenko, the U.S. sanctioned Chemezov in 2014 following Russia's invasion of Ukraine.
The Pandora Papers revealed how Chemezov's wife, Ekaterina Ignatova, and his step-daughter, Anastasia Ignatova, were central players in the family's offshore empire. Pandora Papers records show the family was worth more than $350 million and linked to nine companies registered in the BVI and Belize between 2005 and 2016.
One of the BVI companies owned the Valerie, according to ICIJ media partner IStories' reporting as part of the Pandora Papers project.
Mordashov's yacht
In March, Italian authorities seized a luxury yacht linked to Russia's richest man, Alexei Mordashov. Months later, an Italian court rejected a request to unfreeze the yacht, the Lady M. The court found that Mordashov was the true owner of the yacht — not the company whose name appears on official paperwork.
An ICIJ investigation based on the Pandora Papers trove revealed how Mordashov used a Cypriot holding company and more than 60 shell companies registered in the BVI to invest in European companies and, inside Russia, take big stakes in the coal, logging and media industries.
The Pandora Papers describe how accounting giant PwC's Cypriot unit helped Mordashov build the offshore infrastructure of his business empire. ICIJ found the advisers also helped him and his life partner, Marina Mordashova, register companies to own the Lady M and a Bombardier luxury jet.
Pumpyanskiy's yacht first to be auctioned
The first luxury yacht owned by a Russian oligarch and seized in response to President Vladimir Putin's invasion of Ukraine has been sold at auction.
The Axioma, which is estimated to be worth up to $75 million, went on sale Aug. 23 in Gibraltar. Details are expected to follow as soon as later this week The 72 meter-yacht, which features a gymnasium and infinity pool, was previously owned by steel and oil and gas pipelines' billionaire Dmitry Pumpyanskiy.
The United States sanctioned Pumpyanskiy and identified his yacht Axioma as "blocked property" earlier this month after  similar measures by countries in Europe and Asia. "The United States is taking additional actions to ensure that the Kremlin and its enablers feel the compounding effects of our response to the Kremlin's unconscionable war of aggression," the State Department said at the time.
Records from the International Consortium of Investigative Journalists' Panama Papers investigation in 2016 revealed that Pumpyanskiy set up a shell company to buy the yacht in 2013.
Bankers at Credit Suisse in Geneva, Switzerland, helped Pumpyanskiy create a shell company in the British Virgin Islands to act as the yacht's legal owner, records show. Pumpyanskiy bought the company with "business profits," according to records.
The sale of the Axioma has reportedly drawn criticism because it is not being sold for the benefit of victims of the Ukraine war, but for that of the U.S. bank J.Morgan Chase & Co., which says the sanctioned billionaire reneged on the terms of a loan.
Update, Aug. 29: This story has been updated to include information about sanctioned Russian oligarch Dmitriy Pumpyanskiy's ownership of the Axioma.