April 2016
The world responded
Within days of publication, protesters hit the streets, politicians resigned, police raided offices and prosecutors launched investigations.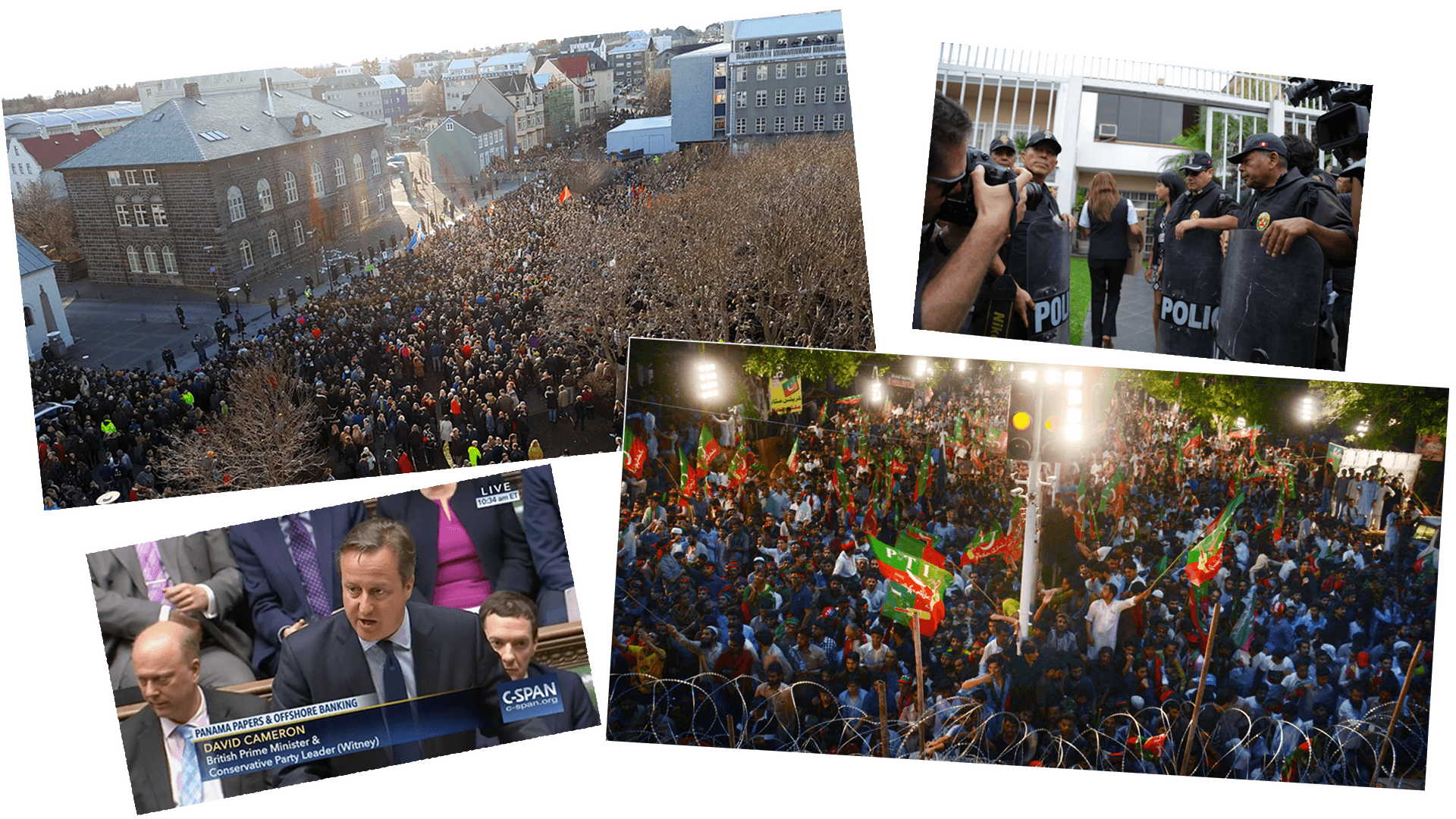 The impact didn't stop after the initial uproar.
Investigations were sparked in more than 82 countries.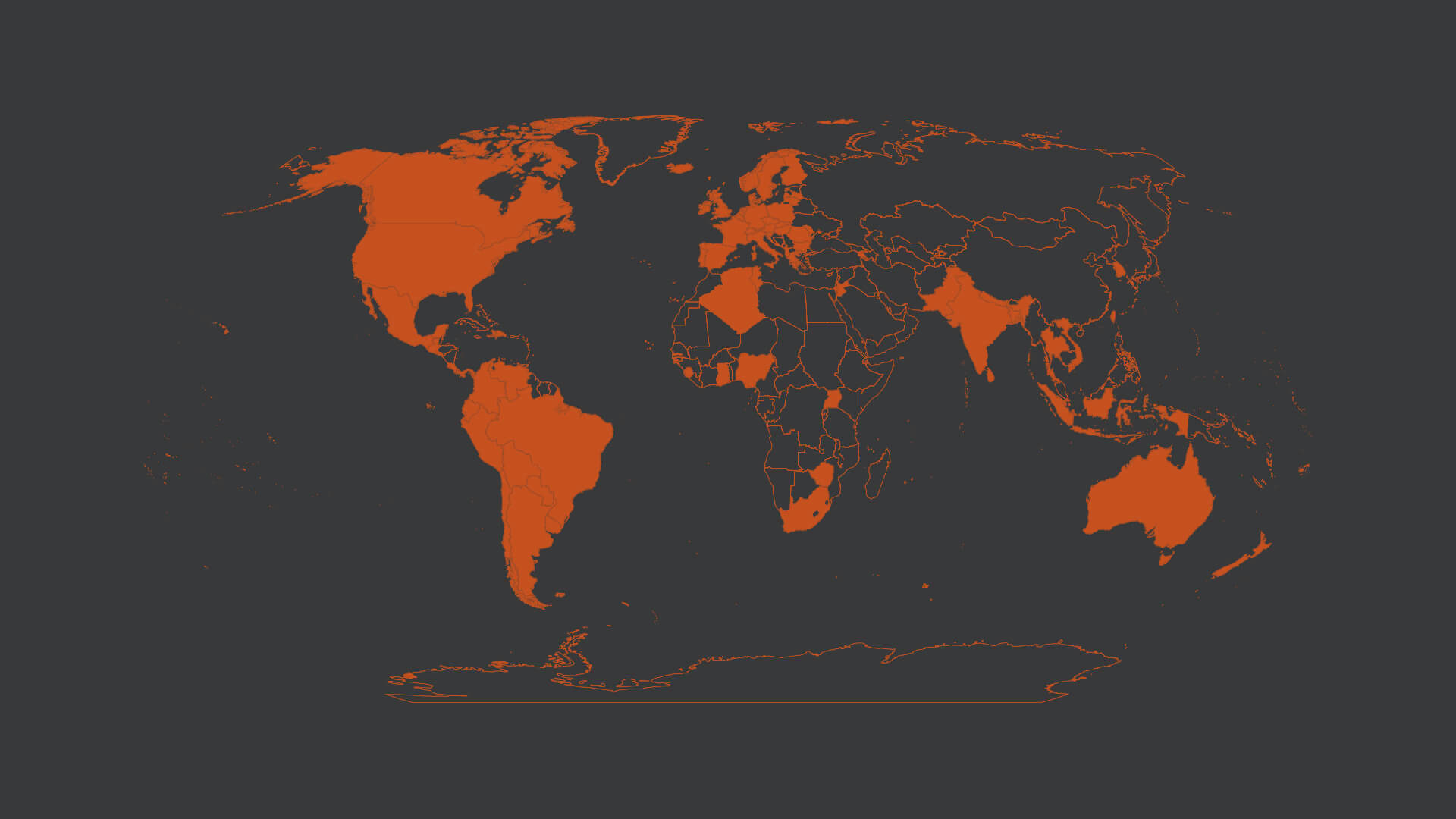 Feb 2017
Panama responds with arrests
In Panama, police raided law firm Mossack Fonseca and arrested its founders on charges of money laundering. Jürgen Mossack and Ramón Fonseca spent months in jail.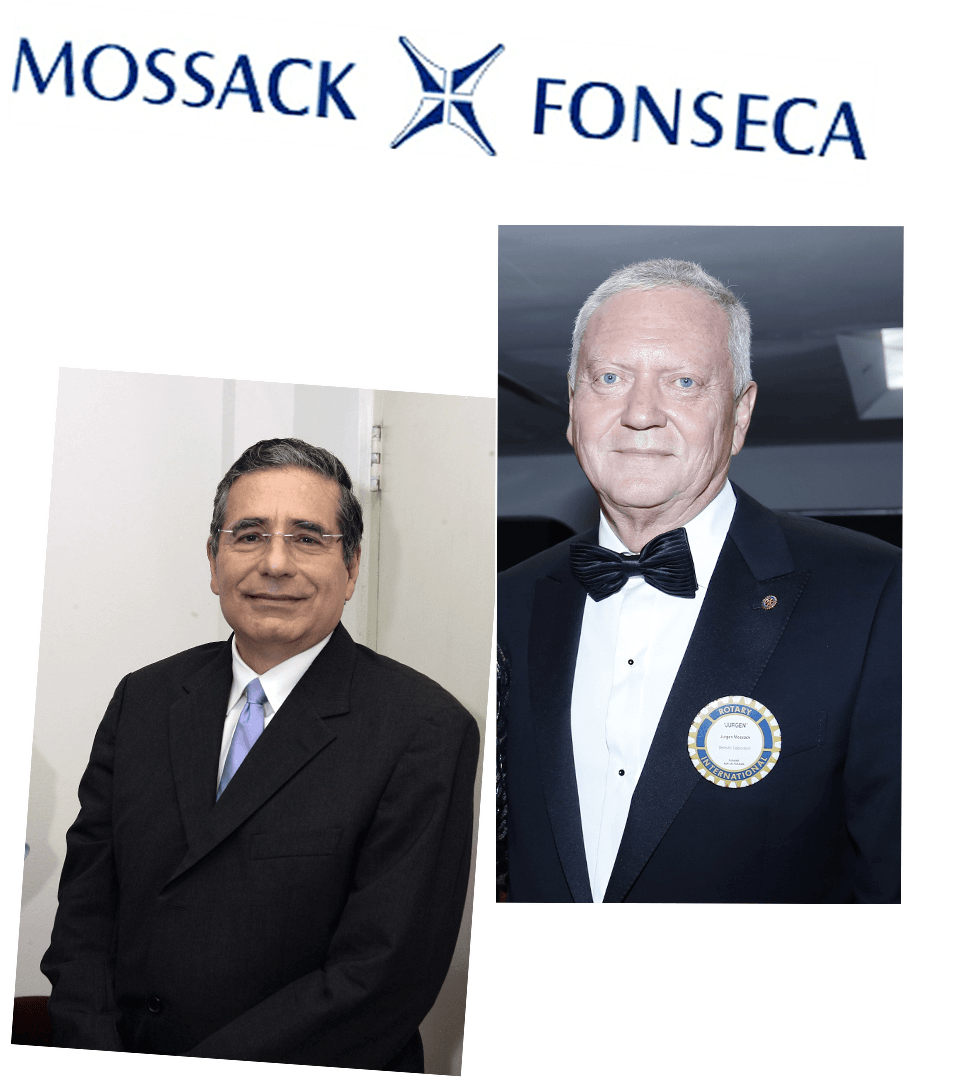 July 2017
Laws change, and so do behaviors
In New Zealand, an inquiry called the country's trust laws "inadequate" and parliament strengthened laws to fight tax evasion and money laundering. The number of foreign trusts in New Zealand fell by three-quarters.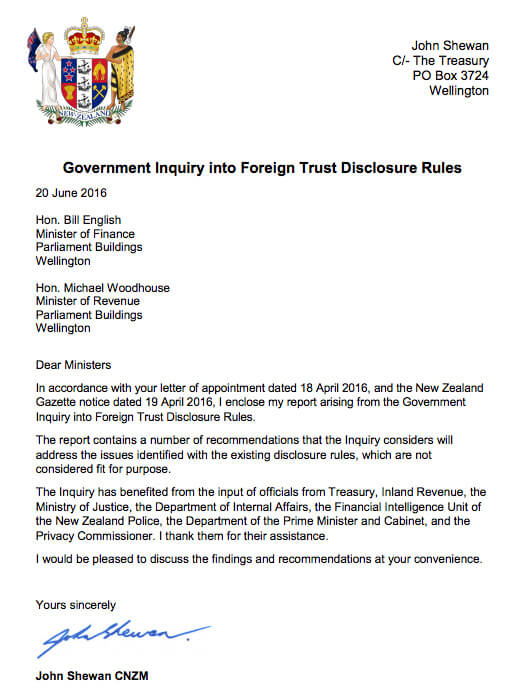 August 2017
More resignations
In Mongolia, MongolTV reported the resignation of capital city council chairman, Sandui Tsendsuren. He joined a list of political casualties from Iceland, Pakistan, Spain and beyond.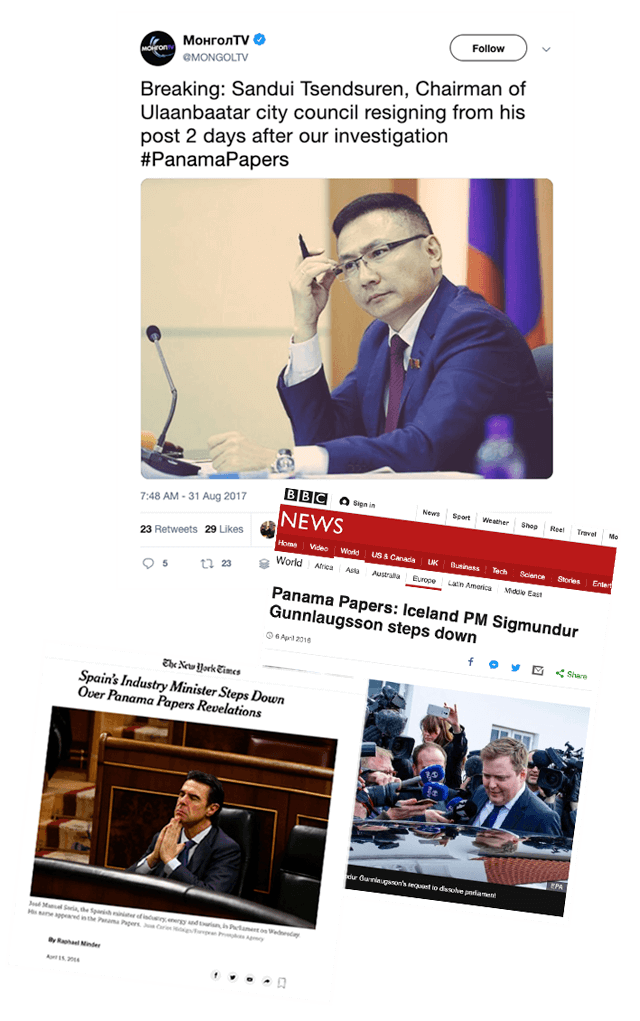 October 2017
Investigators start to see results
In the U.K, a taskforce told parliament that it had investigated dozens of people for tax evasion, arrested four others and would recover $252 million in backtaxes and fines.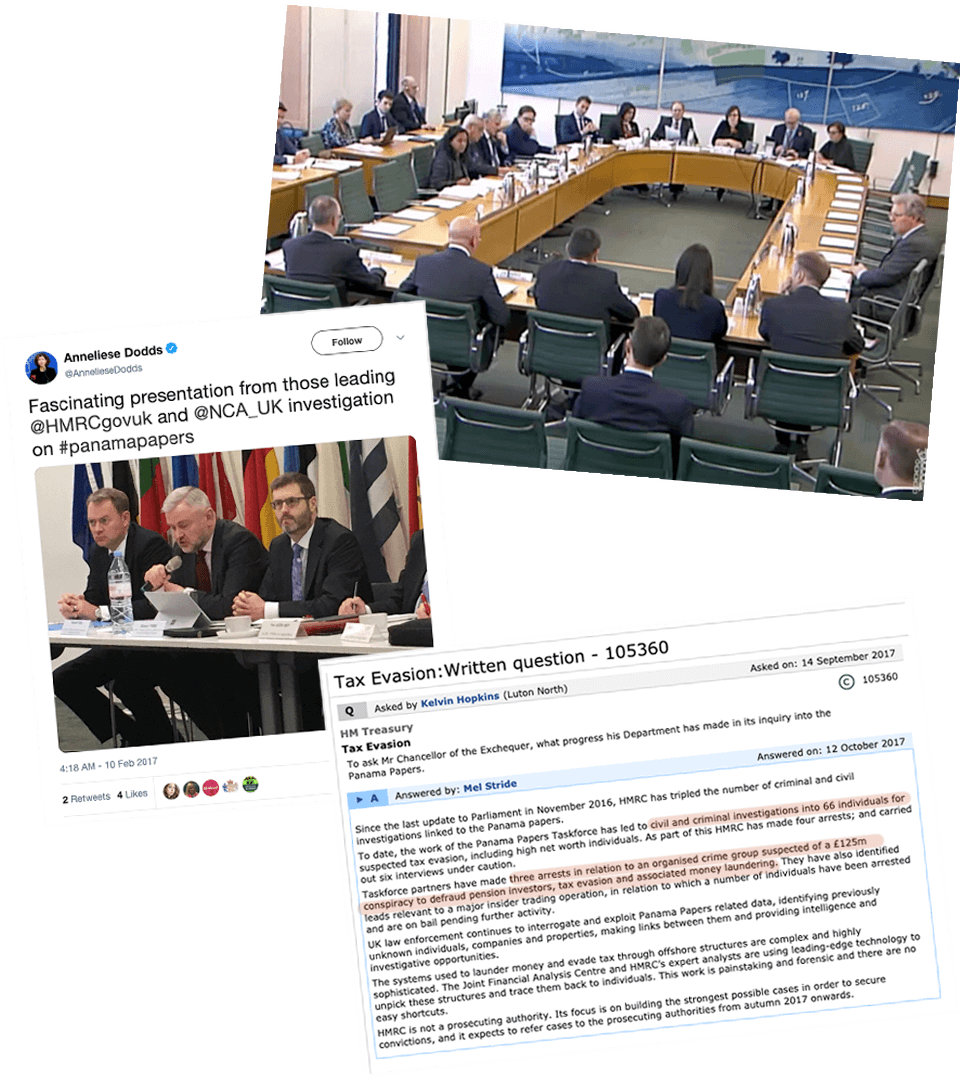 December 2017
Authorities target the enablers
In Belgium, police raided a state-run bank whose former subsididary helped clients set up more than 1,500 offshore companies.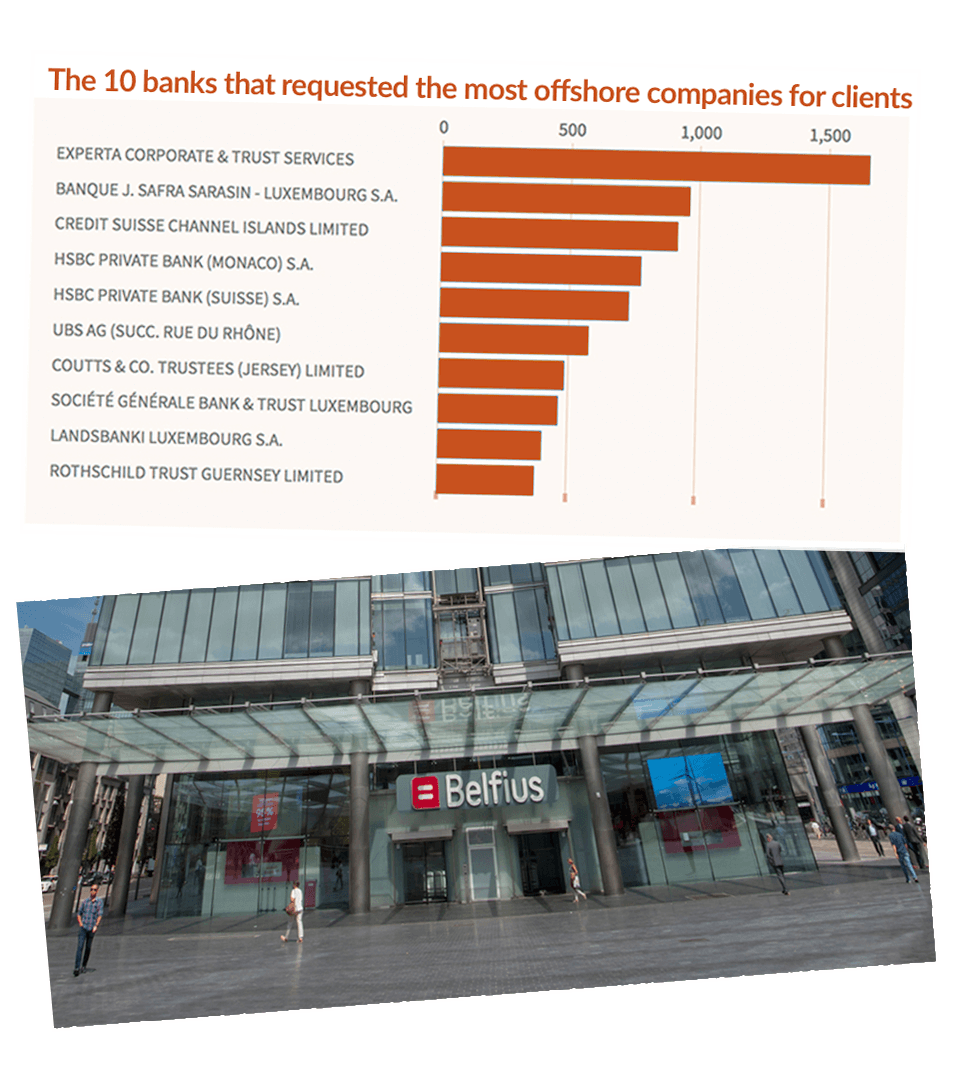 March 2018
New rules force corporate transparency
In Indonesia, the government decreed that all companies must reveal their true owners. The country was one of a number that introduced new rules to combat corruption and other illicit activities.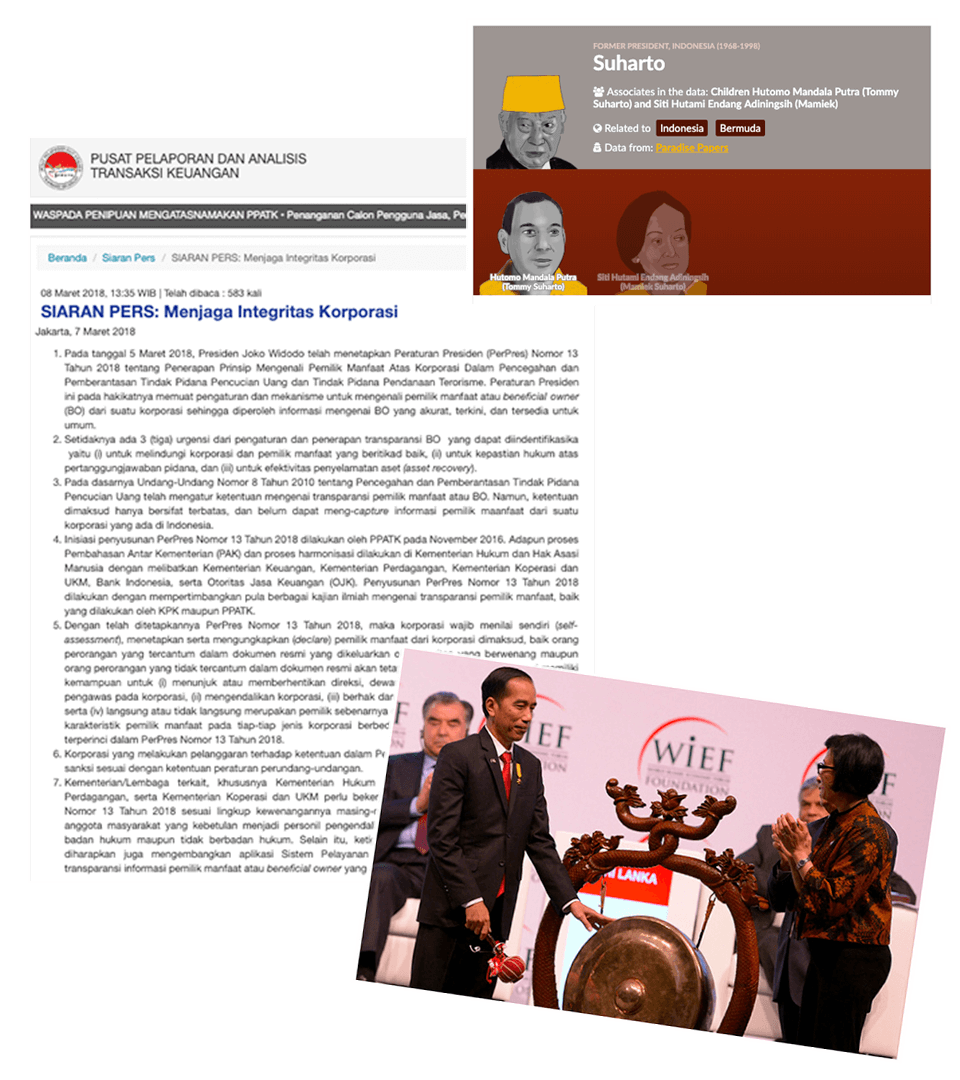 March 2018
"One of the enduring benefits of the Panama Papers is that we now have the laws, and we have the government buy-in and commitment to support us."
Chris Jordan, Australian Tax Office
June 2018
Reporting continues, new scandals emerge
In Côte d'Ivoire, the ruling cabinet sacked a city mayor for alleged embezzlement after new investigations by ICIJ's partners.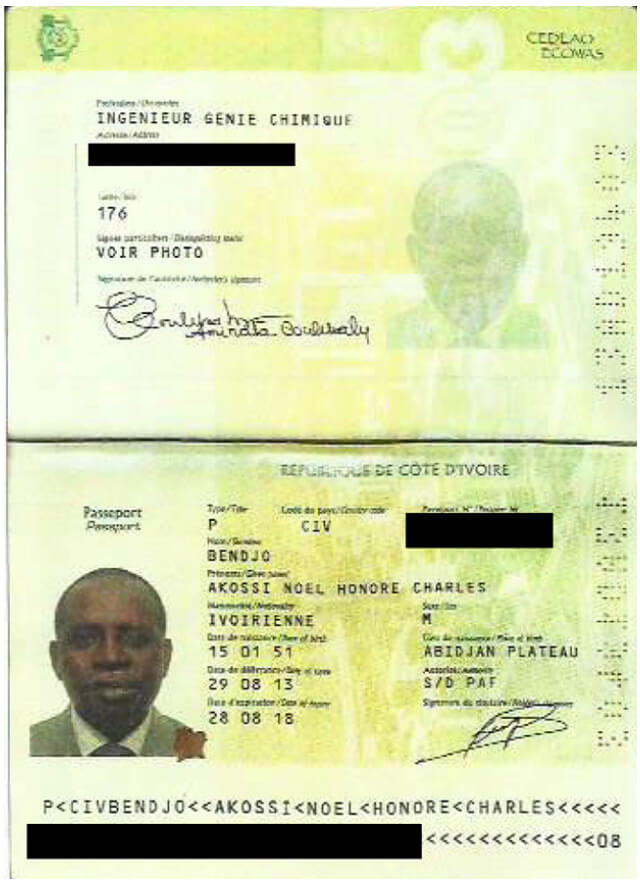 June 2018
Another Mossack Fonseca leak
The chaotic scramble by Mossack Fonseca to survive was revealed in a second leak. It also shed light on unknown criminal investigations and revealed new findings about the world's global elite.
"This email will, probably, be intercepted like 11,600,000 other documents. I don't care."
One Swiss intermediary in July 2016
July 2018
Cross-border investigations launched
In Algeria, prosecutors opened a money laundering probe into a milk mogul and sought Switzerland's help to obtain bank records.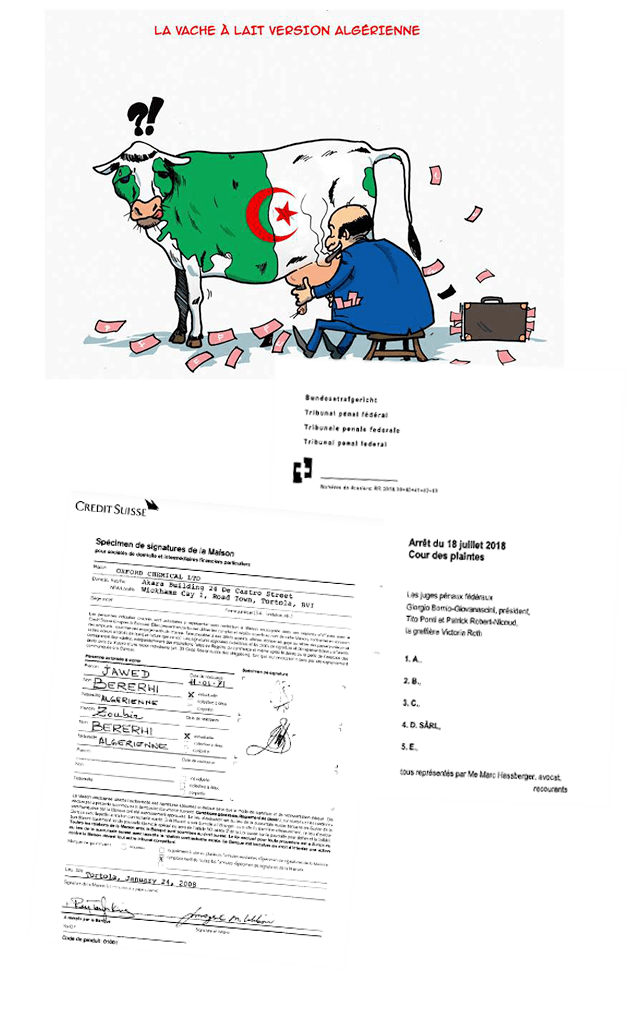 November 2018
Taxpayers change their ways
In Colombia, the tax office doubled its revenue collection after the Panama Papers encouraged citizens to report hidden assets.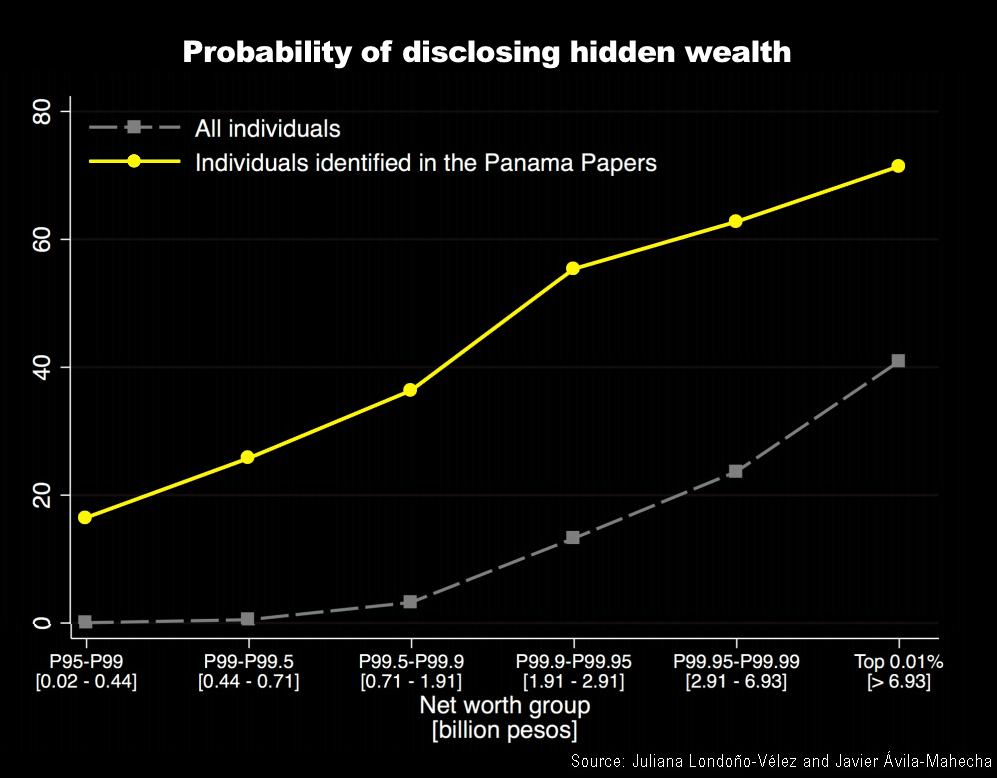 "I think it is fair to infer that this shows leaks can have a massive impact on tax compliance, through deterrence and fear of being detected."
Juliana Londoño Vélez, researcher at University of California
November 2018
Banks are forced to respond
In Germany, 170 police raided the headquarters of Deutsche Bank as part of a money laundering investigation. The probe focused on whether the bank, Germany's biggest, helped clients set up offshore accounts to transfer money from criminal activities.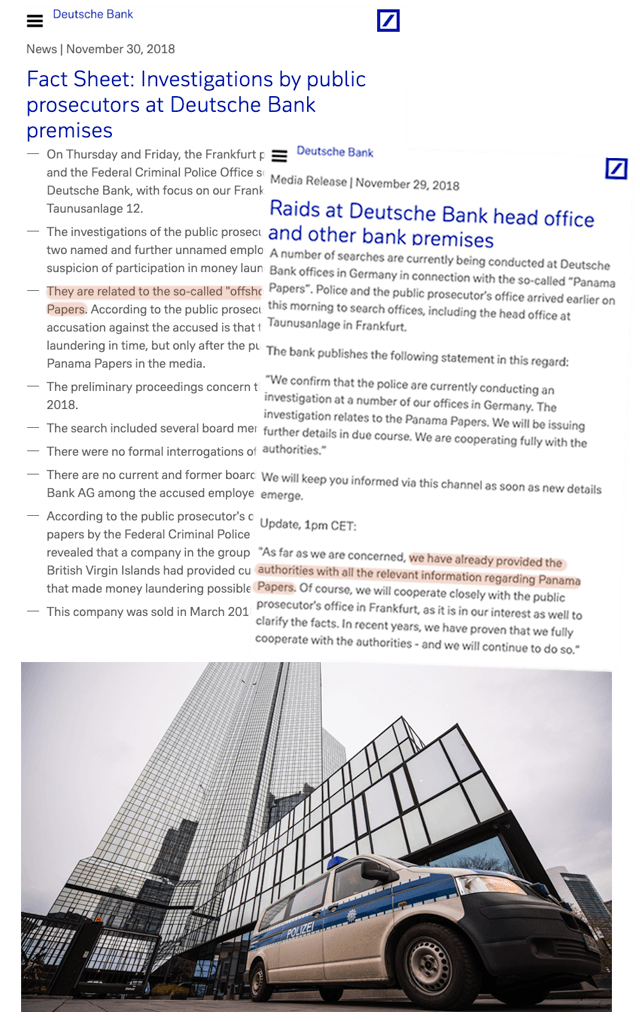 March 2019
New criminal cases launch
In the United States, authorities arrested the first known taxpayer for his involvement in an alleged "decades-long criminal scheme."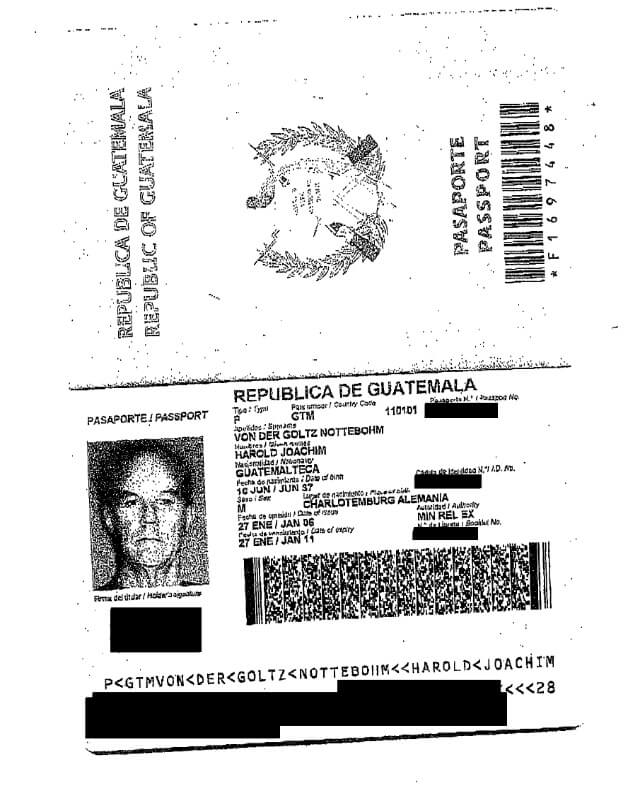 March 2019
And more investigations are opened
In South Korea, prosecutors opened a bribery case into contracts with a Turkish arms dealer. In Vancouver, the Canada Revenue Agency executed search warrants as part of a $77 million tax evasion probe. In Sweden, banking giant Swedbank's top management reportedly withheld information from American investigators relating to the Panama Papers.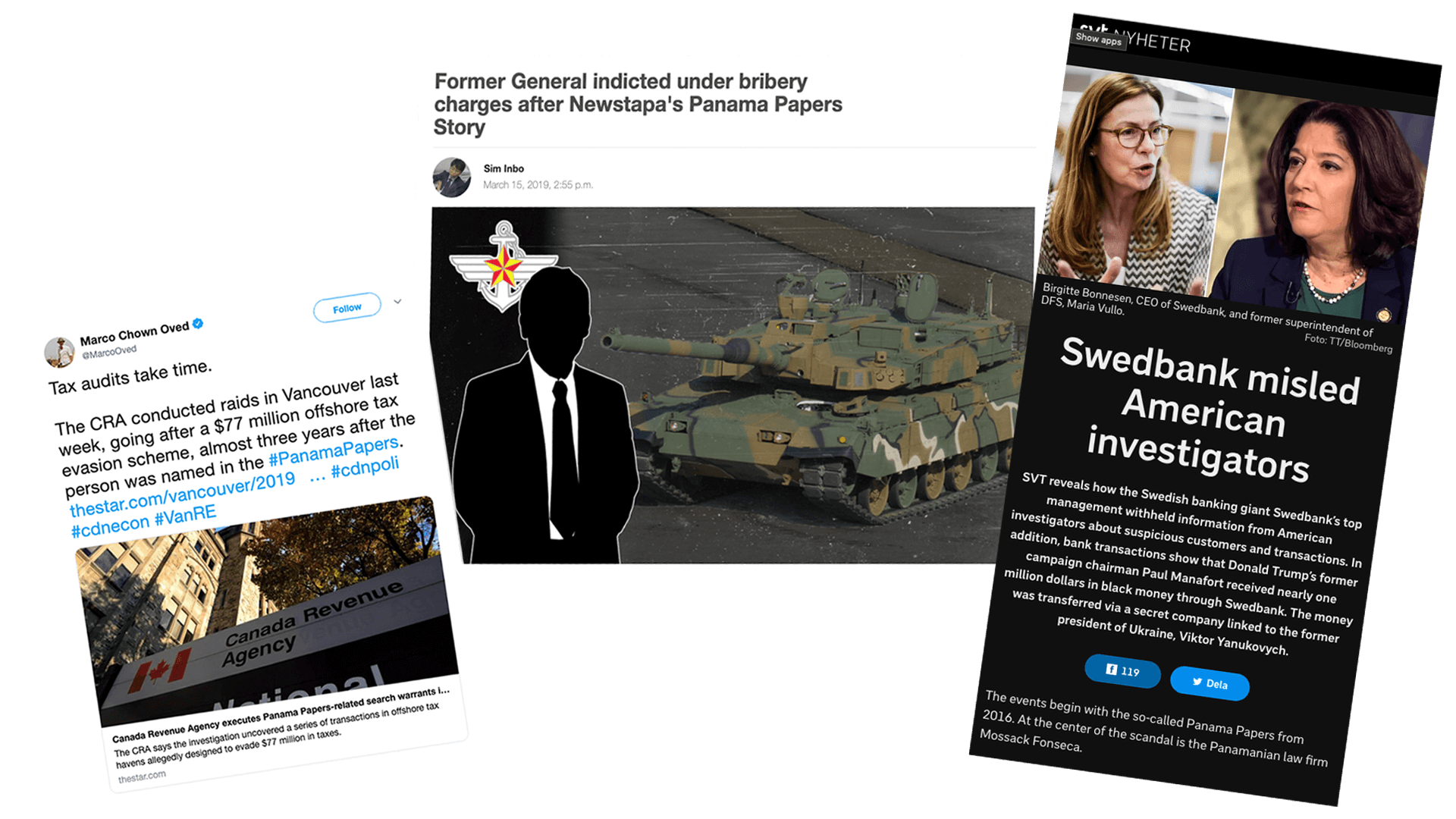 Your money is clawed back.
More than $1.2 billion has been recouped in 22 countries. Investigations were sparked in more than 82 countries.