One of the biggest global banks had a front row seat as hundreds of millions of dollars poured through mysterious offshore shell companies.
Over the course of six years, BNY Mellon sent a stream of alerts to U.S. authorities about the wire transfers, which totaled more than $700 million. But the bank couldn't figure out whose money was on the move, those alerts show, surmising in one instance — incorrectly — that a British merchant that "deals in fruits and vegetables" was involved.
In reality, the funds were part of a vast offshore empire associated with Suleiman Kerimov, a Russian billionaire and politician close to Vladimir Putin. Kerimov's connections to the transactions are revealed in the Pandora Papers, millions of leaked offshore financial records obtained by the International Consortium of Investigative Journalists.
Kerimov is a gold tycoon who made a fortune buying up energy assets and major stakes in Russian banks after the fall of the Soviet Union. He is also a member of Russia's upper house of parliament, and was one of a select group of powerful oligarchs summoned by Putin to Moscow on the day Russia invaded Ukraine. He was first sanctioned by the United States in 2018. Britain and the European Union followed suit this year.
Perhaps of most interest to U.S. authorities, Kerimov has ties to a covert financial network believed to hold Putin's secret wealth, according to the European Union and reporting from ICIJ partners in the 2016 Panama Papers investigation.
In early March, the United States announced a major intergovernmental program to identify and freeze oligarch assets, which are often hidden under layers of shell companies and behind frontmen. "We are coming for your ill-begotten gains," President Joe Biden pledged in the annual State of the Union speech.
Vowing to find oligarch money is one thing, actually locating it is another.
Their shell companies are unnamed, and their status as the ultimate beneficiary is veiled. That makes it horrendously difficult to enforce sanctions. — financial crime expert Graham Barrow
BNY Mellon's flawed intelligence filings, known as suspicious activity reports, are evidence of just how difficult it can be to track down Russian wealth. Russia's elites have turned to secretive shell companies and savvy middlemen to hide money, boats and homes  — and for decades, banks and government authorities have proved woefully unable to follow their trail.
Graham Barrow, a financial crime expert, likened the shell companies used by Russian oligarchs and their proxies as nesting dolls, where each layer hides another, deeper element. "Their shell companies are unnamed, and their status as the ultimate beneficiary is veiled," Barrow said. "That makes it horrendously difficult to enforce sanctions."
The figure at the center of the transfers that stumped compliance officers is Alexander Studhalter, a Swiss financier with close ties to Kerimov. In 2017, French authorities described Studhalter as a front for Kerimov in bringing money laundering and tax evasion charges against the two that were later dropped.
The Pandora Papers show that Studhalter helped administer offshore firms in the British Virgin Islands and Cayman Islands that provided a conduit for more than a dozen wire transfers sent between 2010 and 2015 later flagged as suspicious by BNY Mellon.
Studhalter listed a tattoo artist in his Swiss town as the owner of a shell company that transferred more than $300 million to Kerimov-linked firms, and Kerimov's nephew as the sole shareholder of another firm that financed two private jets, including a custom Boeing 737, the leaked records show.
In total, the records describe billions of dollars in transactions between firms owned by Kerimov's family and shell companies owned or administered by Studhalter.
This story comes as part of Pandora Papers Russia, a new effort by ICIJ and global partners to shed light on covert money flows tied to oligarchs and others close to the Kremlin in the wake of Russia's invasion of Ukraine. It follows a decade of reporting by ICIJ on the offshore economy — and on Russian offshore maneuvering in particular. ICIJ is also updating its Offshore Leaks Database with information and data on companies tied to hundreds of Russian nationals, including politicians and bankers, who set up businesses through a prominent offshore provider in the Seychelles.
Details in this story also draw from the FinCEN Files, a cache of leaked suspicious activity reports obtained by BuzzFeed News and shared with ICIJ that served as underpinning for a 2020 investigation into the free flow of suspect money through global banks.
BNY Mellon said that it is forbidden to comment on its secret intelligence filings but that it fully complies with relevant laws and regulations.
Kerimov's legal team did not respond to detailed requests for comment other than to say that, after years of investigation, French authorities did not file a formal complaint.
In comments to ICIJ, Studhalter said French authorities had fabricated the case against him. Studhalter said that he is an independent entrepreneur and investor who has not acted as a front for anyone. He said that he or his father owned the companies that account for most of the $700 million in wire transfers.
In addition to those transfers, the Pandora Papers contain a document describing nearly $3 billion in loans between 2012 and 2015 from a British Virgin Islands firm called Fren Global Corp. to a company controlled by Kerimov's family.
Studhalter's signature appears on two 2016 corporate documents identifying him as the owner of the offshore company, Fren Global, that made the loans. When asked about the matter, Studhalter claimed not to recognize what he described as a "distorted electronic signature," and said that he had sold Fren Global to Kerimov's nephew in 2014.
"The Secret Oligarch"
Kerimov is reported to have worked his way up from humble beginnings, parlaying small investments into larger ones, including a now-defunct carrier that became one of Russia's main airlines in the 1990s.
By the early 2000s, Kerimov had found a seat in Russia's parliament and was building a major stake in Russia's state gas producer Gazprom. By 2012, Kerimov had focused his family's investments in the Russian gold industry, taking control of Polyus, the country's largest gold producer, which now accounts for much of his roughly $14 billion net worth, as estimated by Bloomberg News.
Meanwhile, Kerimov built a reputation for throwing lavish parties, costing up to $10 million, with "western bankers mingling with Russian government officials," according to the Financial Times, which described Kerimov as Russia's "secret oligarch." Kerimov is reported to have hired Beyoncé and Shakira for his celebrations, and has owned one of the world's largest yachts.
In 2006, he was badly burned after crashing a $650,000 Ferrari into a tree on a boulevard along the Mediterranean coast of France.
As his fame grew, Kerimov faced questions about his increasing wealth and whether he was a front for secret Kremlin money.
In 2016, ICIJ's Panama Papers investigation revealed that Kerimov companies had made $200 million in unexplained payments into a network of companies associated with Putin's childhood friend, Sergei Roldugin, who is suspected of acting as a main frontman for the Russian president's secret wealth. The reporting put Kerimov in the middle of one of the most significant revelations to date over what is believed to be a secret multibillion-dollar fortune belonging to the Russian president.
In late 2017, Kerimov was arrested — and briefly detained in the French resort city of Nice — on suspicion of money laundering and tax evasion in connection with the purchase of a 127 million euro villa and several other luxury properties. Prosecutors also arrested Studhalter, the Swiss accountant and financier.
The French described Studhalter as acting as a frontman for Kerimov and helping him evade taxes on property purchases. The Kremlin stepped in with what it called "maximum efforts" to defend Kerimov, initiating diplomatic meetings in Moscow and Paris.
In 2020, Studhalter's firm, Swiru Holding AG, paid a 1.4 million euro fine as part of a non prosecution agreement in the French case.  Charges against Kerimov and Studhalter were ultimately dropped.
In comments to ICIJ, Studhalter said that Swiru was wholly owned by him and that he had purchased the French villas at the center of his arrest and rented them to Kerimov. He said the French investigation was focused on taxes that the property seller, not he, had neglected to pay. "The whole case was just made up, and remains falsely reported in some media," Studhalter said in a statement.
Do you have a story about corruption, fraud, or abuse of power?
ICIJ accepts information about wrongdoing by corporate, government or public services around the world. We do our utmost to guarantee the confidentiality of our sources.
LEAK TO ICIJ
New urgency to find Russian money
As Russian artillery shells rain down on Ukrainian cities, Western nations allied with Ukraine are seeking to lay siege to the Russian economy. The United States and the European Union have blacklisted major Russian banks, cutting them off from the global financial system, and they have encouraged major Western firms to pull out of the country.
The moves signal a new interest in tracking down the proceeds of political corruption. Will it work this time? For years, experts say, Western countries have taken a lax approach to the fight against dirty money. They've failed to hold banks to account for profiting from financial crimes and even allowed tax havens to flourish within their own borders.
"They are going to have to play a lot of catch-up if they want to follow through with this," said Julia Friedlander, a former U.S. Treasury Department sanctions adviser now with the Atlantic Council think tank.
The U.S. government has promised it will "use every tool to freeze and seize" assets of Russian oligarchs. Treasury's Financial Crimes Enforcement Network, or FinCEN, is expected to take a major role.
The agency collects more than a million suspicious activity reports a year, sharing information with other federal agencies and foreign governments.
Like many bank compliance divisions it works with, FinCEN has struggled with staff shortages and tight budgets. "FinCEN has been badly underfunded," said Elise Bean, a former investigator for the Senate Permanent Subcommittee on Investigations. "They don't have nearly what they need."
This small agency is at the center of the fight against dirty money largely because drug traffickers, terrorists and oligarchs, among other violators, have a goal in common with other bank customers who operate across borders: moving U.S. dollars, the de facto global currency, between accounts in different countries.
BNY Mellon, based in New York, holds $2.4 trillion in assets under management. Its predecessor was among the first big banks to pay a large penalty to U.S. authorities for anti-money-laundering failures. In 2005, two years before its merger with Mellon Financial, Bank of New York paid $38 million and signed a deferred prosecution agreement after a federal probe concluded that it had allowed $7 billion in illicit Russian money to flow through its accounts.
It is a major player when it comes to helping foreign financial institutions send international wire transfers in U.S. dollars, a line of business known as correspondent banking. BNY Mellon did not maintain bank accounts for any of the shell companies involved in the suspect transactions linked to Kerimov, but helped process some of their large international wire transfers in U.S. dollars.
Even well-resourced bank compliance departments can struggle to connect the dots between financial transfers and people of interest to law enforcement. Still, BNY Mellon's filings suggest that its compliance officers relied primarily on the internet to research the shell companies behind the $700 million in suspect transactions. There's no indication that it contacted Credit Suisse,  the primary banker for several of the shell companies, to identify the source of the suspicious money it helped to move, ICIJ's review found.
"BNY Mellon takes its role in protecting the integrity of the global financial system seriously, including filing Suspicious Activity Reports," BNY Mellon spokesperson Garrett Marquis said in an emailed statement. "As a trusted member of the international banking community, we fully comply with all applicable laws and regulations, and assist authorities in the important work they do. By law, we cannot comment on any alleged SAR we may have filed or that may have been illegally disclosed by third parties to the media."
Following money through a maze
In October 2013, compliance officers at BNY Mellon filed a suspicious activity report with U.S. authorities about two wire transfers totaling $270 million from an opaque Cyprus shell company to a Cayman Islands shell company called SH Advisors Ltd., according to the leaked Treasury Department records.
BNY Mellon noted the transaction but reported inaccurate information about the shell companies to authorities. The bank mistook the originator, a Cyprus firm called Nitokris Ltd., for a small Hungarian company with the same name, erroneously reporting that the Cyprus shell was half owned by a man named Balázs Márkus.
In an email, Márkus, a part-time lecturer at Corvinus University in Hungary, said he and his wife run a Budapest-based company by the same name but had never before heard of the Cyprus company.
Leaked records from Trident Trust, a major offshore services provider, show that the Cayman Islands shell company that received the wire transfers, SH Advisors, belonged to Heritage XXI Holding Ltd, a shell company in the British Virgin Islands. The records identify the ultimate owner of Heritage as the Suleyman Kerimov Foundation, a charity registered in Switzerland.
Kerimov used the foundation to skirt a Russian law that bars government officials from holding bank accounts abroad or purchasing foreign securities, according to the Moscow Times.
In 2014, BNY Mellon reported to authorities that a British Virgin Islands shell company named Fletcher Ventures Ltd sent LT Trading Ltd., a firm incorporated in the same territory, $100 million. In its report to U.S. authorities, the bank incorrectly guessed that LT Trading might be a U.K. company by the same name that specialized in selling fruits and vegetables. Its source for that conclusion, the bank said: "internet research."
Both firms typify the deep veil of financial secrecy that has allowed money linked to major oligarchs to flow freely around the world. Public filings reveal nothing about their ownership or line of business.
Swiru Holding — Studhalter's Swiss firm that paid a 1.4 million euro fine related to the French investigation — worked with Trident Trust to administer both LT Trading and Fletcher Ventures, the records show.
With Fletcher Ventures, Studhalter performed a common move in the most covert corners of offshore finance. He created an extra layer of secrecy by using a frontman, apparently to try to hide the firm's true owner, records show. According to a registration form from Trident Trust, its owner was Renato Coppo, a tattoo artist living in Lucerne, the same Swiss town where Studhalter's firm is based. Studhalter's signature is on the form.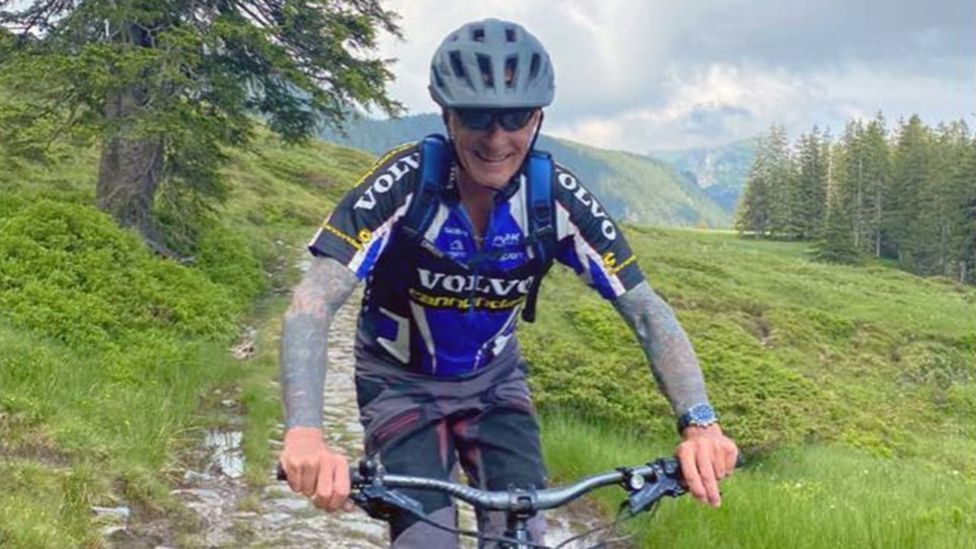 When reporters from ICIJ partner Tamedia approached Coppo at his studio, he did not answer questions about his role in Fletcher Ventures, the nature of the company, or why hundreds of millions of dollars in wire transfers were sent from its accounts. Coppo referred questions to Studhalter. Leaked records show Fletcher Ventures also sent $202 million to a LLC Gilia, a Russian firm with links to a Kerimov investment company.
Studhalter told ICIJ that he, not Coppo, was the true owner of Fletcher and said he was confident that Trident Trust was aware of this fact.  He added that the transactions "involved the financing of real estate investments, a long-term activity" of his Swiss enterprise.
Studhalter said that he or his family owned several companies examined in ICIJ's analysis and indicated that the money that these companies dealt with was his. "I am and have been involved in numerous transactions for my own account in the single- to triple-digit millions," Studhalter said. He said he had worked with Kerimov "on several occasions" as a partner "and not as a service provider."
Studhalter said that all of the companies he founded were audited by Swiss tax authorities and that he and his companies have followed relevant regulations. He said that he has not worked with Kerimov since 2017.
Trident Trust told ICIJ that it does not discuss clients with the media and said that it is committed to complying with relevant regulations in all areas where it operates.
The Pandora Papers show that LT Trading, the firm that received Fletcher Venture's $100 million wire transfer, has no connection to the British produce company, and that it was also set up with an apparent proxy as its nominal owner.  It is a British Virgin Islands company owned, according to corporate registration documents, by Nariman Gadzhiev, Kerimov's nephew. Gadzhiev is known to work closely with Kerimov.
Leaked records show that, in 2012, LT Trading worked with Credit Suisse to secure a $67 million loan for the acquisition of a custom-built Boeing 737 Business Jet, as well as a Bombardier Global Express jet, a favorite brand for ultra-wealthy continent hoppers, records show. A few years later, an article in Forbes Russia described Kerimov as owning the same kind of Boeing jet.
Citing banking secrecy laws, Credit Suisse did not respond to a question about what due diligence the bank performed on its business with LT Trading. The bank said it maintains stringent safeguards against financial crime and takes "prompt and decisive action" when it detects potentially illicit activity.
"As a matter of principle and policy the bank applies all sanctions, in particular those issued by the EU, the United States and by Switzerland," Credit Suisse spokesperson Natalie Biasin said in an emailed statement. "While as a matter of law Credit Suisse cannot comment on potential client relationships, we can confirm that whenever we find signs of any potential misuse of an account for illicit activities we take actions in line with applicable policies and regulatory requirements."
None of the leaked BNY Mellon suspicious activity reports about LT Trading's wire transfers name Kerimov, Gadzhiev or Studhalter. Gadzhiev, who lives in Switzerland, declined to comment for this story.
Banking experts say that, despite the deep secrecy under which LT Trading existed, bank officers could still have taken action. According to Graham Barrow, the banking expert, the bank should have contacted Credit Suisse to ask about the shell company.
In this scenario, if Credit Suisse did not provide satisfactory information, BNY Mellon could have declined to process further transactions for LT Trading. Simply asking another bank for information is an important tool for a bank to stop the flow of suspect money, Barrow said.
"This should have been ringing all sorts of red flags," Barrow said. "They certainly should have been asking questions."
Contributors: Abdelhak El Idrissi, James Oliver, Catherine Belton, Delphine Reuter, Karrie Kehoe, Agustin Armendariz, Kenzi Abou-Sabe, Andy Lehren, Yasmine Salam, Greg Miller, Nancy Ing