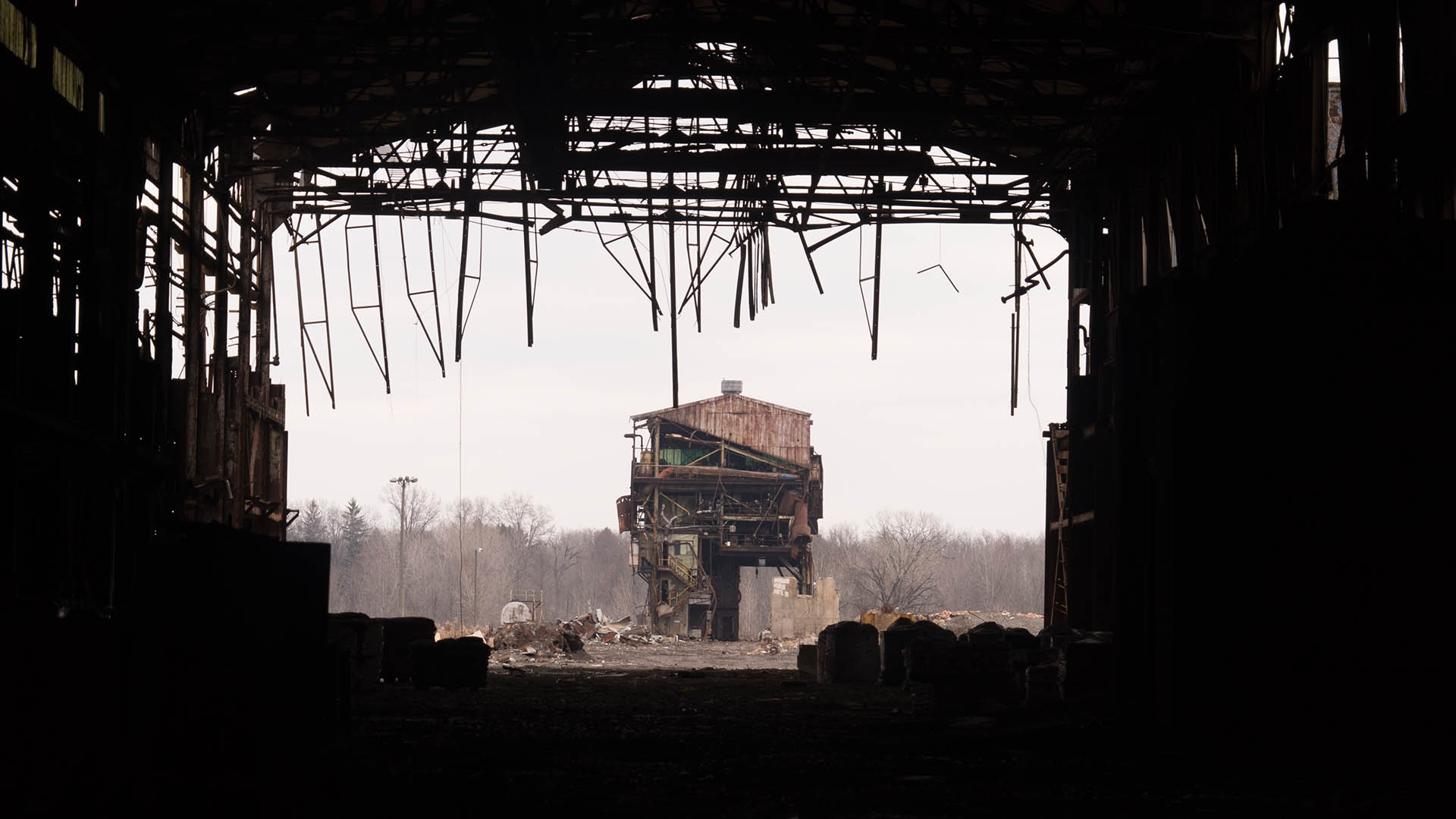 MONEY LAUNDERING
With Deutsche Bank's help, an oligarch's buying spree trails ruin across the US heartland
Secret transactions, lost jobs, worker injuries, gutted buildings, unpaid bills: Ihor Kolomoisky's untold American legacy. 
In a fiery ball, the explosion in a massive furnace at Warren Steel in Ohio blew out bricks and windows and sent workers hurtling to the ground, including three who were airlifted to burn units and two others rushed to local hospitals.
"I was like a ping pong ball," said Michael Buckner, 34, who was taken by helicopter to an Akron hospital with severe burns on his head and arms. "I got thrown down steps. You couldn't see anything."
In the aftermath, federal inspectors turned up serious safety violations at the plant, while workers railed about dangerous and decrepit conditions they said had been ignored.
The 2011 blast was one of the first calamities to strike an American business owned by Ihor Kolomoisky, a Ukrainian oligarch with a reputation for heavy-handed tactics — he once sent a team of armed men to occupy an oil company — and for corruption on a grand scale.
For more than a decade, Kolomoisky siphoned billions of dollars from PrivatBank, Ukraine's largest financial institution, which he co-owned, in an audacious laundering scheme, cleaning the money through a web of companies around the world, U.S. federal prosecutors allege.
An investigation by the International Consortium of Investigative Journalists shows that Deutsche Bank, the troubled global lender, played a pivotal role, transferring more than $750 million to Kolomoisky's business interests in the United States.
Criminals and others seeking to hide illicit money in the U.S. often plow it into glittering high-rises in New York, or use it to buy billionaire playthings, like yachts and expensive jewelry. Kolomoisky, who played a peripheral role in the Donald Trump impeachment drama, had a different prize in mind: real estate in the American heartland.
Over a decade, he and his associates secretly amassed a real estate empire, buying at least 22 properties, including a skyscraper in Cleveland with vaulted ceilings that featured one of the largest bank lobbies in the world, a shuttered Motorola facility rising from the farm fields of northern Illinois and the former headquarters of Mary Kay Cosmetics in Dallas.
In his wake, Kolomoisky and his associates left a trail of empty, boarded-up buildings, unpaid property taxes, dangerous factory conditions, unemployed workers, and at least four steel mills that filed for bankruptcy, ICIJ found.
Laws require banks to be on alert for laundering, especially when money passes through high-risk jurisdictions like Ukraine and the Caribbean.
Yet ICIJ found that for six years, Deutsche Bank moved at least $490 million from companies set up in the British Virgin Islands secretly under the control of Kolomoisky and business partner Hennady Boholyubov to companies in Delaware — one of the world's foremost havens for financial secrecy. Most of the money was used to buy up the Midwest properties.
Another $268 million went through Deutsche into other companies controlled by the men and their associates in the U.S., ICIJ found. The transfers took place between 2007 and 2013.
Deutsche stopped only when Kolomoisky and his associates stopped their buying spree. Money-laundering experts say the bank failed to abide by fundamental safeguards like refusing the transfers or dropping the customer.
"It's a reckless disregard of what the bank should be doing," said Thomas Creal, a Chicago forensic accountant who has assisted the United Nations Security Council and the U.S. military on money laundering inquiries. "They were looking at hundreds of millions of dollars. The bank was like the getaway car in a robbery."
ICIJ's investigation is based on hundreds of confidential PrivatBank documents, including an audit of its troubled finances, that show for the first time how the money secretly zipped around the world. It also draws from a leak of more than 2,100 suspicious activity reports obtained by BuzzFeed News and shared with ICIJ, known as the FinCEN Files, along with court records and dozens of interviews.
Deutsche Bank has paid hundreds of millions of dollars in penalties in the past three years for violations of anti-money laundering laws in the U.S., including moving suspicious payments for convicted sex offender Jeffrey Epstein after it deemed him to be a high-risk.
Deutsche Bank declined to respond to written questions from ICIJ about transactions involving Kolomoisky or his companies, saying it was legally restricted from talking about clients or any transfers it may have carried out.
The bank said it has acknowledged "past weaknesses" and "learnt from our mistakes" and that it has addressed many of the concerns that have been raised about the institution.
Scandal and consequences
In Ukraine, the alleged money laundering scheme was a massive scandal, prompting the government to plug a $5.5 billion hole in PrivatBank's finances. Had it failed, it could have taken the country's fragile economy with it.
In the U.S., the fallout points to one of the least-examined consequences of money laundering: what happens to communities and everyday people when absentee owners motivated to clean ill-gotten cash take control of workplaces and buildings.
At the Ohio factory where the arc furnace blew up, investigators for the U.S. Occupational Safety and Health Administration turned up troubling violations  — at least 17 — before Kolomoisky and his associates abandoned the plant.
At a metals factory in West Virginia, a 27-year-old employee died in 2009 after he worked a 90-hour week, finished the night shift and fell asleep while driving home, crashing his vehicle, according to the United Steelworkers.
Under Kolomoisky's ownership, hundreds of steelworkers in Kentucky, New York state and Ohio lost their jobs, and in one case, were left without insurance coverage or the ability to temporarily access their retirement funds, court records state.
"There are real people who are hurt by this," said Michael Kelly, the mayor of Harvard, Illinois, where the city's largest manufacturing plant, bought by Kolomoisky in 2008, was left vacant after the electricity was shut off and the property taxes went unpaid.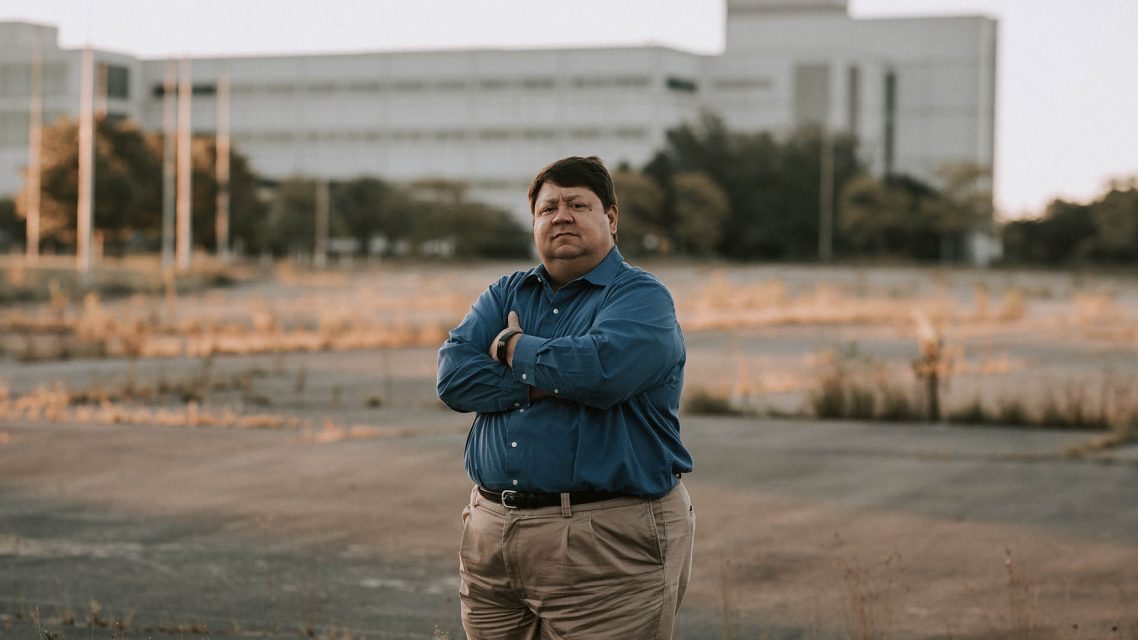 Court documents show that Deutsche Bank carried out thousands of transactions tied to Kolomoisky companies in the U.S. from 2006 to 2015 — three times more than any other bank that moved money into the country for companies tied to Kolomoisky.
It was also the primary bank that moved nearly all the money into U.S. real estate — at least 18 major properties scattered across eight states, an ICIJ analysis shows.
In 2016, Deutsche Bank's own fraud experts raised several alerts about payments the bank was moving on behalf of a Kolomoisky aviation company, filing suspicious activity reports with the U.S. Treasury Department's Financial Crimes Enforcement Network, according to the leaked records shared by BuzzFeed News.
The reports, called SARs, identified big, round transactions from high-risk jurisdictions — hallmark signs of money laundering — and noted that the bank could not establish the legitimacy of some of the companies that were receiving millions of dollars.
Despite the alerts, the bank continued moving money for Kolomoisky's airline — including at least $104.7 million after internal watchdogs began raising concerns about the company.
In August, FBI agents carried out raids on a penthouse office in Miami and another office in Cleveland tied to Kolomoisky, and hauled away computers and records as part of an ongoing probe.
Days later, the Justice Department filed two civil cases to seize two properties bought during the spending spree, which ended in 2016 after Ukraine regulators took control of the Ukraine bank where Kolomoisky had been in control.
Kolomoisky did not respond to repeated interview requests by ICIJ or to written questions sent to him. But in an earlier interview in May, he denied that he broke any laws in his country or in the U.S.
In a civil case filed against Kolomoisky and his associates in Delaware, lawyers for the billionaire have argued that all the property transactions were legal and that neither he or his partners broke any laws.
Boholyubov, a Ukraine billionaire who is also accused in the same lawsuit of taking part in the scheme, declined to respond to written questions by ICIJ on the advice of his lawyers. In an earlier interview in May, he, too, denied doing anything illegal.
From Kyiv to Cleveland
Michigan Seamless Tube, a major supplier of steel tubes founded in the 1920s, survived the Great Depression and boomed during World War II, making parts for military aircraft.
By the early 2000s, the factory fell victim to foreign imports and filed for bankruptcy, but later found a niche in custom steel parts that allowed it to thrive again.
Owned for decades by American companies, the plant in the small city of South Lyon was sold to what looked like another U.S. business in 2008. But that was just on paper.
The parent owner, a company registered in Delaware, gave no hint of the two key stakeholders: Kolomoisky and Boholyubov, who were about to stake a claim in the U.S. steel industry.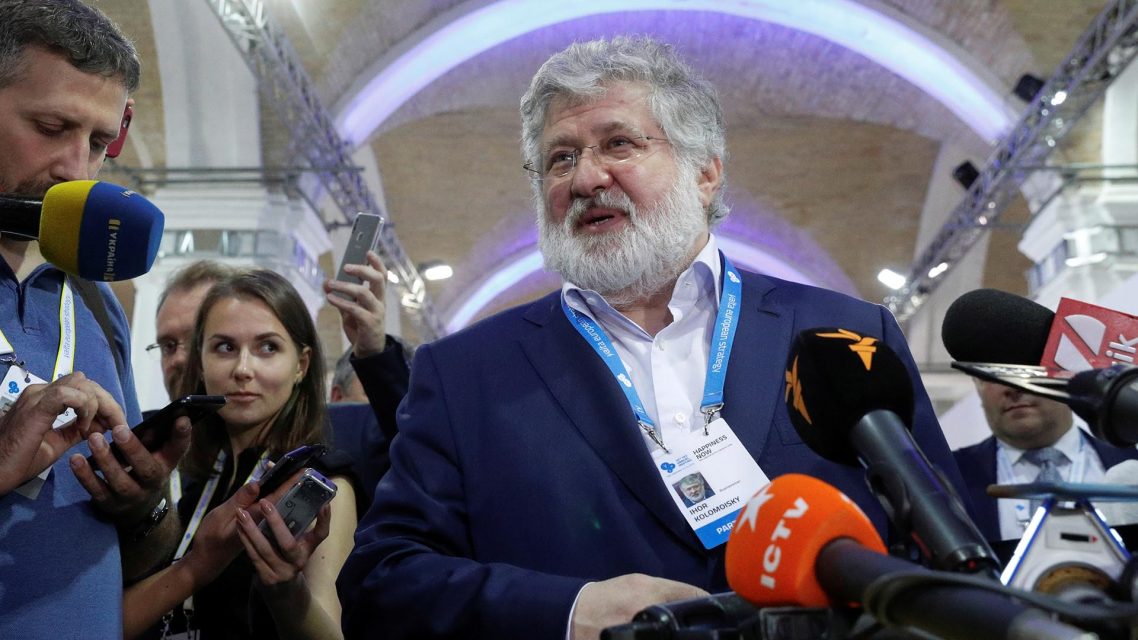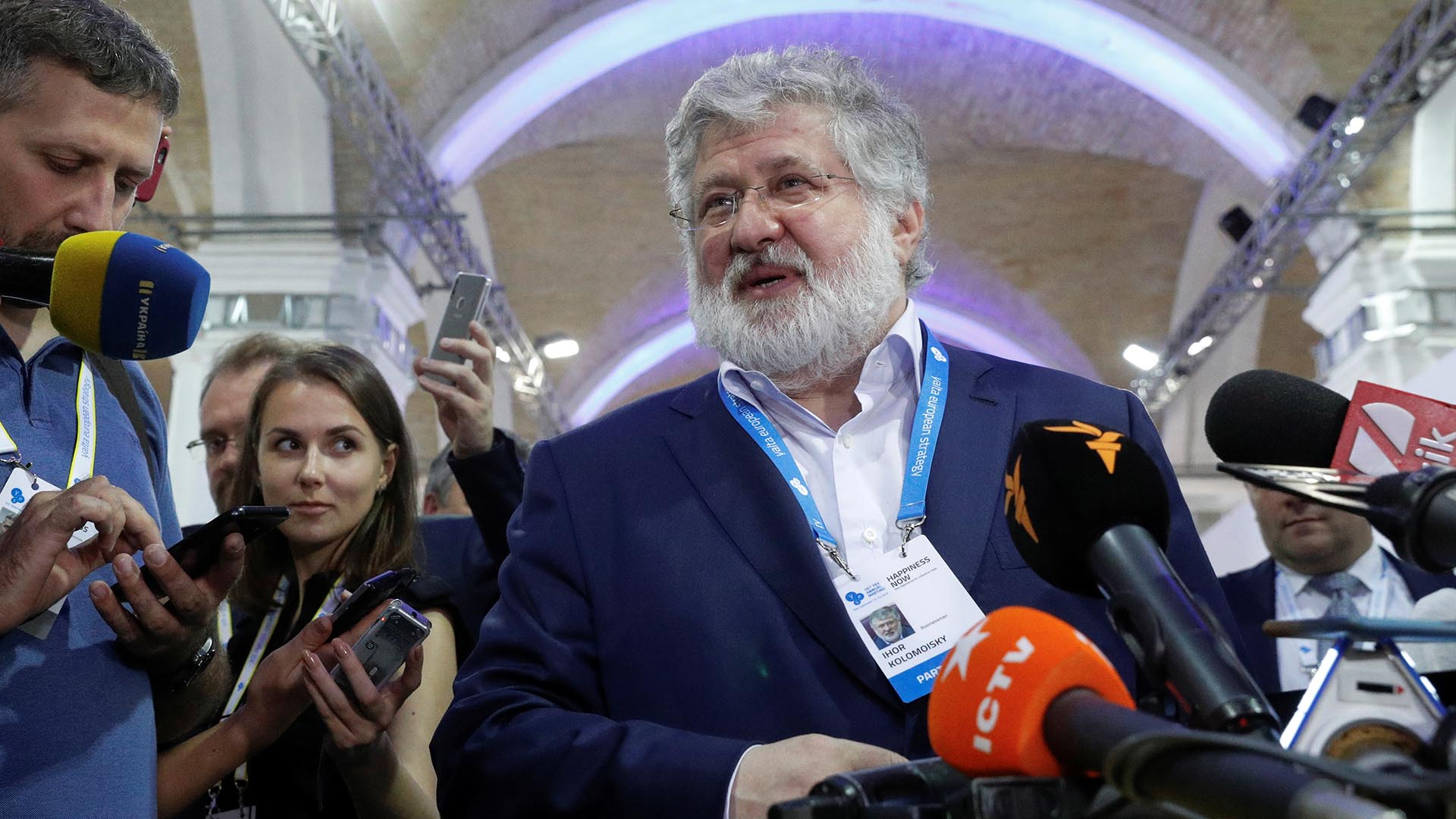 Kolomoisky, 57, an irascible figure in Ukraine politics, had built his wealth around steel, iron ore and energy in Ukraine. In the 1990s, he and Boholyubov founded PrivatBank, which grew into Ukraine's largest financial institution and the vehicle that financed their bold foray into the U.S.
The scheme started with people inside the bank — the "Shadow Bank" — who were loyal to the Kolomoisky and generated millions in fraudulent loans from documents they fabricated, according to the bank's internal audit by Kroll Inc., the global compliance firm.
Those loans went to shell companies set up offshore that, in fact, were secretly controlled by the two oligarchs.
To keep the money flowing, people in the bank rolled out new loans to make sure the old ones were paid off, according to Kroll's audit. "We called it an expanding universe," said Valeria Gontareva, the former chairwoman of Ukraine's top regulatory agency. "They were creating new shell companies, opening new bank accounts for them. This is how the pyramid grew."
To buy the Michigan steel plant, about $30 million in "loan" money was moved through a maze of more than a dozen accounts, including a shell company set up in St. Kitts in the Carribean, making it nearly impossible to track the funds, according to a lawsuit PrivatBank filed in Delaware against the two men.
The last port of call for the $30 million was a bank account belonging to Halliwel Assets, set up in the British Virgin Islands. There, it was mixed with an additional $45 million in bogus loan money, the suit claims.
Ultimately, it ended up with Deutsche Bank's giant U.S. arm, which moved more than $80 million in all to close the deal on the factory, records obtained by ICIJ show.
To carry out the purchases, Kolomoisky and his partner turned to trusted lieutenants in Miami, the bank's lawsuit states.
Mordechai Korf and Uriel Laber, who live in opulent waterfront homes in Miami Beach, emerged as officers and part-owners who helped create a network of companies operating under variations of the name Optima,  scouting out the properties to buy and, in some cases, negotiating the deals, the suit states. Chaim Schochet, a brother-in-law to Korf, emerged as a central figure in the Cleveland real estate purchases.
The buying didn't stop with the steel pipe factory. In 2010, with the money following a similar path — and Deutsche Bank playing a critical intermediary role — the oligarchs paid $18.5 million for one of Cleveland's most iconic buildings: The Huntington, which boasts vaulted ceilings, a massive lobby and striking murals by illustrator Jules Guerin.
In 2011, one of the Kolomoisky companies bought the Crowne Plaza hotel with waterfront views in downtown Cleveland and the PNC Plaza office tower in Louisville, Kentucky.
In nearly every deal, the loans were transferred to a Cyprus bank account of Pavanti Enterprises Ltd., a shell entity set up in the British Virgin Islands; the money then zipped off to Deutsche Bank in the U.S.
Ukraine bank regulators said the transactions were hidden at the time, but when they discovered them later, "we were simply freaked out," said Kateryna Rozhkova, one of the country's top regulators, adding, "we didn't know what to do."
Marc Kasowitz, a New York attorney who represents Korf, Laber, and Schochet, said in an email the three Miami businessmen had no knowledge of any wrongdoing carried out by Kolomoisky, Boholyubov or any of their partners "and any allegations to the contrary are untrue."
Kasowitz, who once represented President Trump, said his clients "are successful investors and businessmen who have conducted themselves and their businesses with full transparency and in full compliance with all applicable laws and regulations" and that the Department of Justice was "parroting false allegations" raised by the Ukraine government.
By the end of 2015, Kolomoisky and his associates owned at least 22 key properties, including eight steel companies, five skyscrapers and two Dallas office complexes — including the world headquarters of CompuCom Systems.
In Cleveland, the group became the largest commercial landlord in the city,with a portfolio that included four office towers and the hotel for which they received property tax breaks and $43 million in government incentive loans.
Jay Westbrook, then a member of the Cleveland City Council, said in a recent interview that he did not know that two Ukraine oligarchs were stakeholders when the city waived taxes on the hotel improvements.
Cleveland was still recovering from the Great Recession and city leaders were just gratified a company was investing.
"It was like bringing water to a very thirsty person," said Westbrook, who's now retired. But in retrospect, more due diligence should have been paid before awarding the big loans and tax break, he said, adding: "It's breathtaking. In 40 years, there's been nothing like this."
'It just deteriorated'
In the years to follow, the group's track record as a landlord and as an employer was marked by carelessness, cost-cutting and neglect, ICIJ found.
Some of the companies owned by Kolomoisky and the others stopped paying their bills, owing millions to electric providers, city water services and mom-and-pop businesses, court records show.
In Illinois, Harvard community leaders were at first thrilled when a Kolomoisky company bought the former Motorola plant. The giant complex, once heralded as a manufacturing center that would turn the region into a vibrant economic corridor, had lain dormant ever since Motorola pulled out five years earlier, a consequence of dramatic changes in the cell phone industry.
But hopes the new owner would recruit a new tenant for the massive complex were soon dashed.
"Nothing happened and it just deteriorated," Harvard Mayor Kelly said. "It's got a leaky roof. Mold has taken over the building."
In 2014, the local utility company shut off the power because of unpaid bills, and then months later, the property taxes also went unpaid.
That winter, the water sprinkling system burst because of pipe freezes, damaging 22,000 sprinkler heads, Harvard officials said.
Eight years after it was bought, the complex was sold in an inglorious online auction at a loss of nearly $7 million. The buyer: an investor who was charged the next year in a big fraud case in Canada. Since then, a federal judge has put a freeze on the sale of the center at the behest of Canadian prosecutors.
Any hope for a new employer will have to wait, the mayor said. "I still can't figure out if they bought it to flip it, or to just park cash," he said.
At Michigan Seamless Tube and three other steel plants, the bills began to mount. Kentucky Electric Steel owed a tool rental shop $420. Niagara Lasalle in Indiana owed a trucker $17,191. Corey Steel in Illinois owed a brass supplier $105,000.
One plant under the Indiana operation shut down citing economic woes, laying off 49 workers. In 2016, the four companies filed for bankruptcy, owing hundreds of creditors across the country a combined $381 million.
Inside some of the plants, steelworkers said safety standards were often ignored.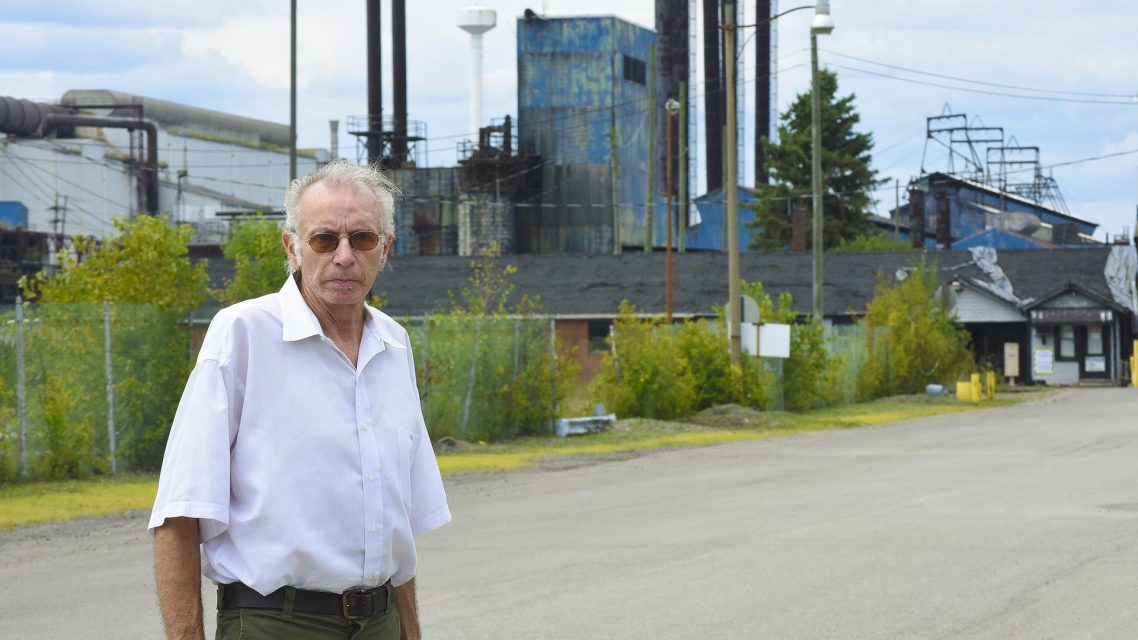 "They just kept cutting corners," said William Norman, 67, who worked in the lab testing metal strengths. "They were running a skeleton crew. They would not hire more help. I would tell them they needed to hire more people, but they didn't want to hear it."
Norman, who had worked at the factory under different ownership for more than two decades, said the interest in protecting workers under the different regimes "was night and day."
The first explosion to rock the plant took place in 2010. Workers spotted a water leak in the furnace. Panels that cool the furnace were constantly springing leaks, with water flowing into areas that can mix with molten steel — a dangerous combination that can lead to blasts.
Several workers said they tried to stop the furnace operator from tilting the giant oven, which diffuses the scalded metal, but it was too late, Ohio court records show.
In just seconds, the furnace exploded, sending millwright Brian Shaffer to the floor with severe injuries that required back surgery and years to recover, records show.
Despite getting slapped with safety violations, the steel mill saw trouble again the next year. Buckner was blown down a flight of stairs in another explosion. For 14 days, he was treated at an Akron hospital burn center, with second- and third-degree burns covering his body, state records show. Two other workers were also severely burned.
After the explosion, then Warren Township Fire Chief Ken Shick told the Warren Tribune Chronicle that it was the most harrowing emergency he had ever encountered at the plant.
In an interview on his front porch in September, Buckner pointed to his left forearm and bicep where he had multiple skin grafts. The memory of the blast "is a never-ending nightmare — it never goes away," he said.
Steelworker Jeremy Moody said he arrived right after the blast and spotted another worker in a trailer, reeling in pain. "The skin was literally peeling off his forearm," he said. "It was horrible."
The facility was cited again with serious safety violations by OSHA during an inspection carried out that day. In its final six years, it was cited 17 times by federal regulators for safety and health infractions, most of them serious, records show.
By early 2016, the facility was shut down, laying off 162 workers. Days later, then-Ohio Attorney General Mike DeWine sued the company, saying it had abandoned the mill, dumped dangerous waste and refused to do a cleanup.
People often think these are victimless crimes. They are not. There can be significant collateral damage.

— Tom Cardamone
Brian Dully, the factory's environmental manager, admitted in a sworn statement that hazardous wastes at the site were not properly dealt with. "When funding was requested for proper management of these wastes, it was not given," he said.
A state judge ordered the operators back to the plant to treat the wastewater to make sure hazardous chemicals didn't flow into the Mahoning River. At the time, the steel mill had failed to pay its electric bill and was about to be cut off, state records show.
Two years later, the court ordered the factory to pay $1.1 million in fines. These penalties have yet to be paid.
The breakdowns, bankruptcies and other failures at Kolomoisky properties don't surprise financial crime experts: It's what often happens when people are not interested in properties as long-term-investments, but to simply launder dirty money, said Tom Cardamone, president and CEO of Global Financial Integrity, a Washington, D.C., think tank that tracks the flow of illicit money.
"There is a ripple effect," said Cardamone. "People often think these are victimless crimes. They are not. There can be significant collateral damage."
'Hiding in plain sight'
When an insurance company tried to uncover the ownership structure of the steel factory in West Virginia, the operators of the facility fought for more than a year to keep it a secret, including destroying records, the judge found.
Finally, the federal court hit the factory with sanctions — twice, while blasting the company, Felman Production, for refusing to obey, saying it was "flouting this court's authority" and showed "an extreme lack of candor."
Ultimately, the court found in 2011 that Kolomoisky and Boholyubov were among those in direct control of the factory.
In 2015, evidence in a dispute in federal court in New York City between Kolomoisky and a former partner over ownership rights in the Ohio steel factory showed banks moved millions into the U.S. for Kolomoisky businesses, with Deutsche leading all banks with 3,103 transactions.
Details of the transfers, including dollar amounts, were sealed by the federal court in New York in 2015 after lawyers for Kolomoisky's company argued the information was highly confidential. Deutsche also mobilized its lawyers, who demanded the evidence be kept secret, records show.
Though the court case raised alarms that Kolomoisky and his associates may have been engaged in large-scale fraud, Deutsche kept moving the money on their behalf.
Records from the U.S. Treasury leaks show that Deutsche Bank fraud experts filed a suspicious activity report in March 2016 after they became concerned about money the bank was moving for an aviation company owned by Kolomoisky. Two months later, the bank filed another report, saying the money flowing through the bank appeared suspicious from high-risk jurisdictions in large, round numbers. But again, it transferred the money.
The SAR went on to describe Kolomoisky's background, noting that he was a former regional governor in Ukraine who was accused of large-scale financial crimes — charges that Kolomoisky has denied.
Five months later, Deutsche filed yet another report — the third in less than a year — saying it tracked more than $8 million from Kolomoisky's airlines to a "shell" company created by a Cyprus law firm with no known business operations.
Deutsche said in the report that it had started to pull out of its relationships with Ukraine International Airlines. But by that time, it had handled at least $215 million on behalf of Kolomoisky's airlines, records show.
Paul Pelletier, a former U.S. Justice Department lawyer and acting fraud unit chief who prosecuted money laundering cases, told ICIJ that the bank assisted the operation at a time it should have been refusing the transfers and stopping the movement of illicit dollars.
"Why haven't you boxed this company out?" he said. "SARS are not meant to be a license for a pass-through."
The flow of Kolomoisky dollars into the U.S. finally ended in December 2016 when Ukraine regulators nationalized PrivatBank on suspicions of widespread fraud.
The losses to the institution prompted criminal investigations by the Anti-Corruption Bureau of Ukraine. Last February, agents from the U.S. Justice Department jetted to Kyiv to talk with law enforcement agents about the ongoing case in the U.S., said Ukraine's then-top prosecutor, Ruslan Ryaboshapka.
Cardamone, the Global Financial Integrity executive, said while the FBI probes the evidence, questions abound about the role of Deutsche and a law enforcement system that didn't examine the real estate purchases for years.
Though the federal government has set up targeting orders in places like Miami and and New York to screen property purchases for laundering, the orders do not extend all over the country and do not apply to commercial transactions.
And since most of the properties were bought in the Midwest, it was more important for Deutsche and other banks to be vigilant, he said.
"They were hiding their money in plain sight," Cardamone said of Kolomoisky and his partners. "No one else is looking at Cleveland."
The Justice Department finally pushed to seize some of the real estate in August, but much of the damage was done, with buildings devalued, factories shuttered, and steel workers without jobs.
Deutsche Bank had all the information it needed to stop the movement of Kolomoisky money through its accounts, Cardamone said. "There was one red flag after another red flag after another red flag. It's stunning. These were not victimless crimes. People got hurt."