FINCEN FILES
Major reforms needed at 'struggling' US agency that leads dirty money fight, report says
A tech-driven 'Manhattan Project' at the Financial Crimes Enforcement Network is among significant reforms recommended by an anti-money-laundering group.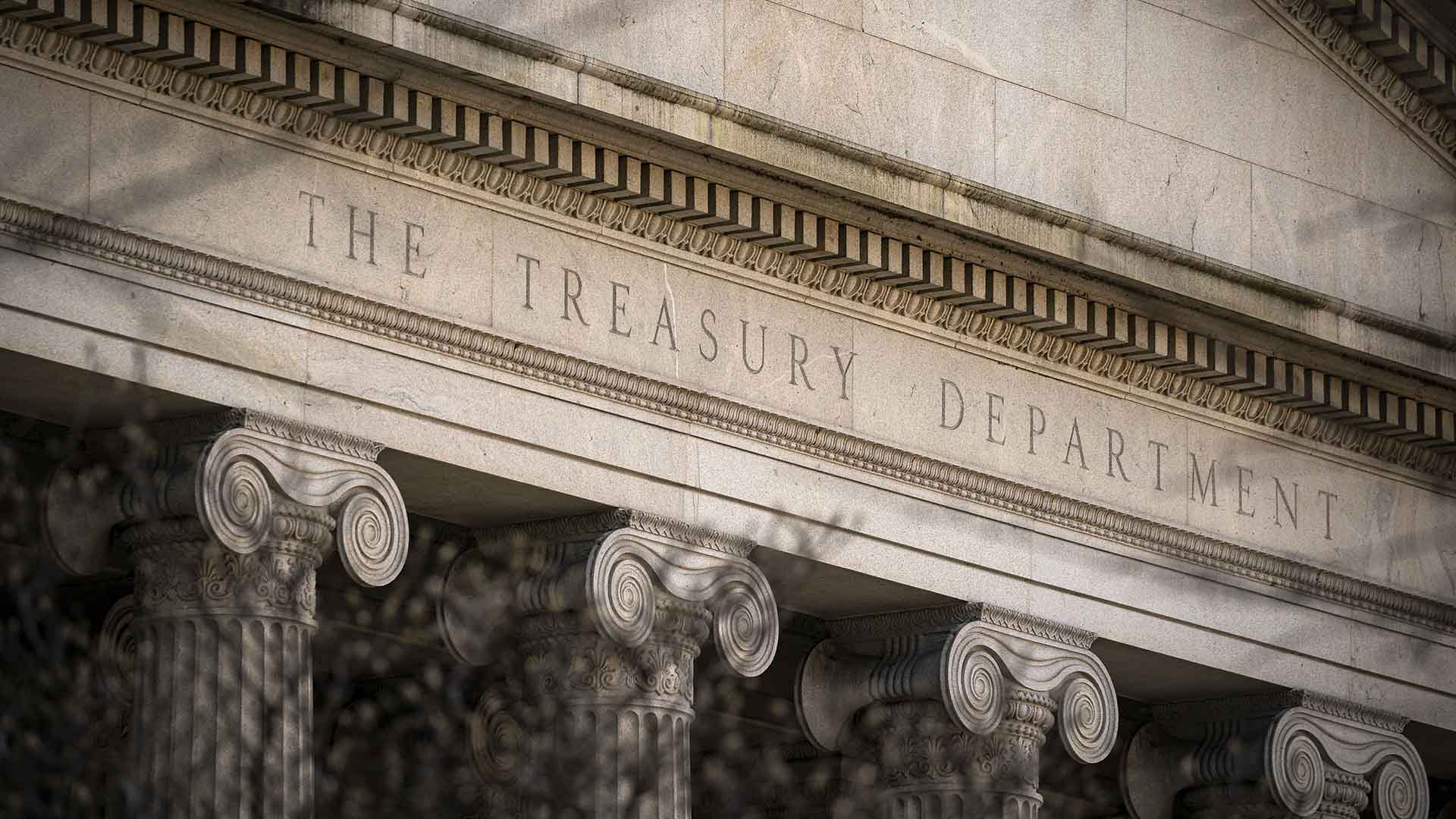 To keep from falling further behind in the battle against criminal money and terrorism financing, the United States must remake the federal agency at the center of the fight, according to a new report that draws on the views of top anti-money laundering experts.
The U.S. Treasury Department's Financial Crimes Enforcement Network — known in shorthand as FinCEN — is underfunded and overstretched in its role as a leading player in the global effort to catch money launderers and other sophisticated financial criminals who use shell companies, cryptocurrencies and other tools to hide their activities, the nonprofit anti-corruption group Global Financial Integrity says.
"It is an agency that is struggling … to meet the nation's emerging money laundering challenges of the coming decade and beyond," the report says. But it adds that the U.S. government "should not see these realities as acceptable and impervious to change."
The report urges the government to boost FinCEN's funding and to embrace fundamental changes in how the agency operates. It proposes, for example, that FinCEN launch a "Manhattan Project" to develop new ways to use data and cutting-edge technology to fight financial crime.
Anti-money-laundering efforts by the U.S. government and the banks it oversees "are widely seen as inefficient and ineffective," the report says, citing the FinCEN Files investigation by BuzzFeed News, the International Consortium of Investigative Journalists and other media partners worldwide, which revealed that major banks had continued to profit from suspect transactions even after authorities had fined them for compliance failures.
The United Nations Office on Drugs and Crime has estimated that authorities detect less than 1% of the world's dirty money. The Global Financial Integrity report released Monday notes that that estimate is a decade old, but says "there is little evidence to suggest" that the effectiveness of anti-money laundering efforts have substantially improved since then.
FinCEN is well-positioned to crack down on criminal money flows, because American law requires banks and other financial firms with operations in the U.S. to file "suspicious activity reports" whenever they spot transactions that have the hallmarks of illicit activity.
But the agency receives more than 2 million of these alerts each year. That number has zoomed upward over the past decade and FinCEN's staffing, budgets and technology have failed to keep pace. Many suspicious activity reports simply go uninvestigated or even unread.
At FinCEN, the Global Financial Integrity report says, "innovation is limited and morale is poor." The report adds that there is "general frustration" among anti-money laundering experts that "the agency's approach has changed little over the years to the detriment of its ability to fight money laundering or to bolster national security."
Reinventing FinCEN for 2021 and beyond
Tom Cardamone, the anti-corruption group's chief executive, said in an interview with ICIJ that there is consensus among policy makers that money laundering is a key national security issue. This includes President Joe Biden. As a candidate last spring, Biden promised he would "lead efforts internationally to bring transparency to the global financial system, go after illicit tax havens, seize stolen assets, and make it more difficult for leaders who steal from their people to hide behind anonymous front companies."
Cardamone's organization brought together 19 anti-money laundering experts from government, the financial industry and academia in late 2020 to discuss ideas for transforming FinCEN and generally bolstering U.S. efforts to combat money laundering.
The resulting report recommends half a dozen strategic changes, including a "Manhattan Project" to reinvent FinCEN's use of technology. A public-private partnership that draws on "some of the best minds in the country" should power this effort, which would include setting up a new data center so that the agency can "keep pace with quickly-evolving money laundering techniques," the report says.
The group also urges the government to give FinCEN's director a seat on the National Security Council's deputies committee and create a "strategic analysis team" within FinCEN that would "examine emerging and long-term trends in money laundering methods and computer technologies to counter those threats."
The report calls for "significantly more funding" and an expanded workforce to better prepare FinCEN "for a new generation of threats." It notes that since 2015, despite a consistently growing workload, the agency's budget increased by just 3% in inflation-adjusted dollars.
Cardamone said the report "is not meant to be a cudgel to beat up on FinCEN." Instead, he said, it's a call to action to push for better resources and better strategies that will help FinCEN, law enforcement agencies and banks step up efforts to staunch the flow of dirty money around the world.
In September — after BuzzFeed, ICIJ and other media partners informed U.S. Treasury officials of the FinCEN Files investigation's findings — FinCEN announced it was seeking recommendations on new regulations that would help the agency "address the evolving threats of illicit finance."
In December Congress passed the Corporate Transparency Act, which requires many U.S. companies to report their true owners to FinCEN, with the aim of discouraging the abuse of anonymous shell companies. The legislation also provided for a modest $10 million bump in FinCEN's annual budget allocation, which was $126 million in the budget year ending September 2020.
The panel of experts who informed Global Financial Integrity's report didn't take a position on what FinCEN's budget should be, but did agree that its current funding level is "far too low to provide the staff, skills and technologies needed for today's challenges let alone those of the 2030s."