WHISTLEBLOWERS
Luanda Leaks whistleblower Rui Pinto faces fresh charges but may benefit from amnesty reforms timed to coincide with papal visit
The source of ICIJ's Luanda Leaks and a separate exposé that rocked the global soccer industry faces 377 new charges and the prospect of another trial, despite an anticipated amnesty.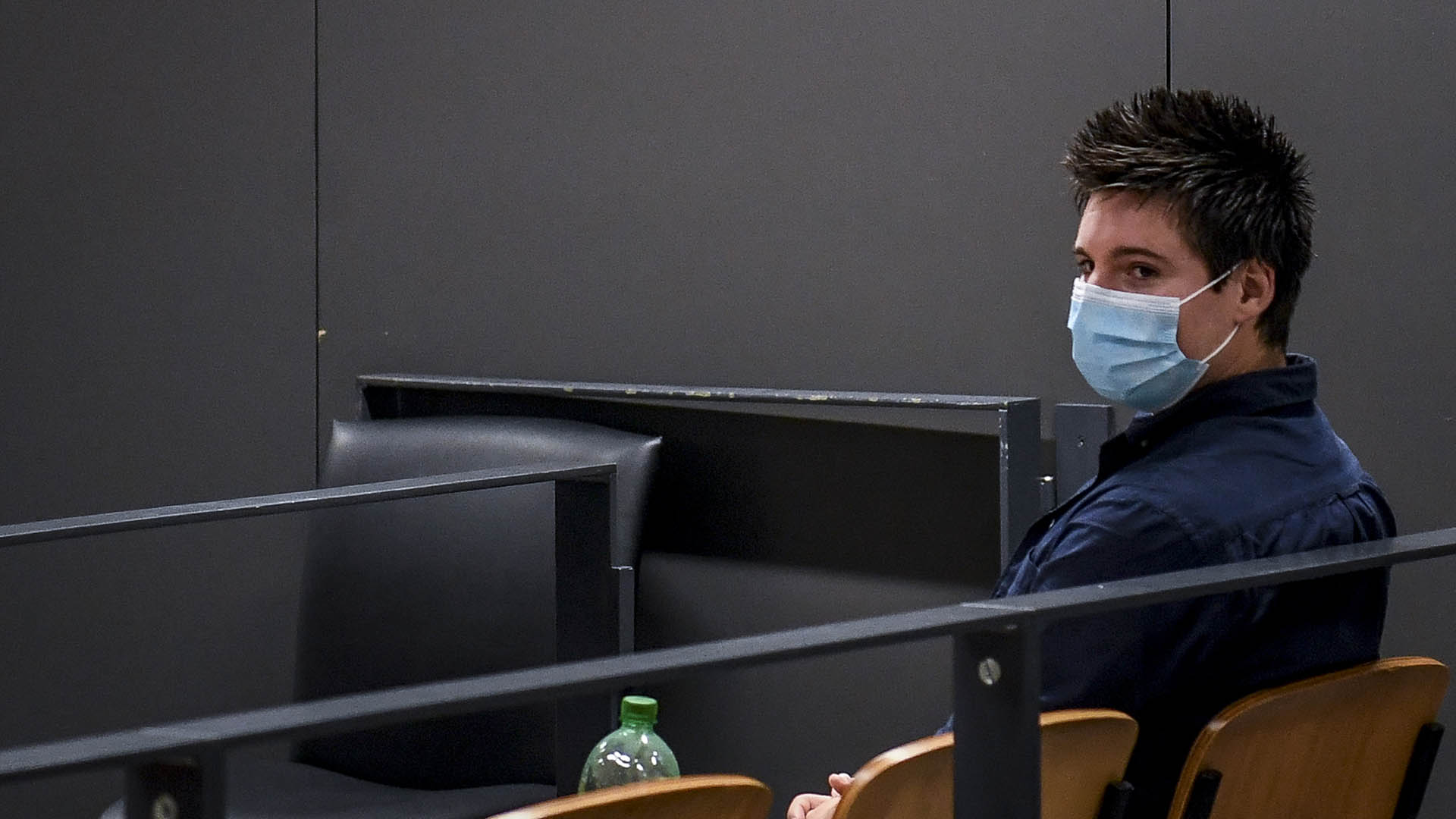 A Lisbon court has postponed the judgment in the trial of Rui Pinto, the whistleblower behind the so-called "Football Leaks," due to an upcoming visit to Portugal by Pope Francis and a new law set to pardon some young offenders.
The 34-year-old faces 90 charges, including unauthorized access to data, and was due to be sentenced on July 13.
Pinto rose to global prominence after launching the Football Leaks website in 2015, where he published confidential documents revealing the dark underbelly of the global soccer industry, including tax evasion, match-fixing and hefty agents' fees. He also provided a trove of documents used by journalists at German outlet Der Spiegel and European Investigative Collaborations as the basis of a cross-border investigation that prompted authorities in several countries to prosecute top soccer players for tax dodging.
A rape allegation against Cristiano Ronaldo, one of the world's most famous sports stars, was also revealed in the leaks. Ronaldo denied wrongdoing and a Nevada judge dismissed a case brought by the alleged victim against him.
In January 2020, Pinto was named as the source of ICIJ's Luanda Leaks investigation, which exposed corruption and financial crime in the oil-rich African nation of Angola, as well as several other countries with connections to businesswoman Isabel dos Santos, the central figure of the scandal. Dos Santos is the daughter of former Angolan dictator José Eduardo dos Santos, and was previously labeled Africa's richest woman by the media.
Pinto was arrested in Hungary in 2019, then held for more than a year in a Lisbon jail, before being moved to police-owned housing to await trial. When he was eventually released from custody his lawyer described him as "the Edward Snowden of international corruption and … one of the greatest whistleblowers of the beginning of this century."
The current trial began in September 2020 with Pinto facing 90 criminal charges related to hacking and releasing private documents, as well as extortion — which he has denied. The judgment was already pushed back from April 28.
In a press release, the Lisbon Central Criminal Court attributed the latest date shift, to July 31, to a scheduled visit by the Pope in the first week of August. To mark the visit, the Portuguese government announced a new law granting amnesty to young people aged 16 to 30 for certain offenses with sentences of up to a year.
Pinto was under 30 at the time of his alleged crimes, and most of the charges against him are for violation of correspondence, which would fall under the amnesty regime. The law is expected to come into effect on July 28.
"It would be useless … to deliver a ruling that then, days later, might have to be changed," said Judge Margarida Alves in a statement.
While Pinto is expected to be absolved of the bulk of the charges he faces in the current trial by the amnesty, it won't solve his legal woes entirely.
In a new indictment released earlier this month, Portuguese authorities charged the self-taught computer whiz with 377 additional offenses related to hacking and leaking, correspondence crimes and computer damage.
Do you have a story about corruption, fraud, or abuse of power?
ICIJ accepts information about wrongdoing by corporate, government or public services around the world. We do our utmost to guarantee the confidentiality of our sources.
LEAK TO ICIJ
The new charges will be subject to pre-trial hearings where a judge will decide if a new trial is necessary. At least 138 witnesses are expected to testify against him, including Ronaldo, according to local reports.
Pinto could not be reached for comment but said during the trial, "I was outraged by what I discovered and I decided to make it public. I never did anything for money," according to the U.K. Mirror.
Micael Pereira, senior reporter with Portuguese newspaper Expresso, contributed reporting.