After Western nations blacklisted Russia's biggest banks in response to  the invasion of Ukraine, many Russians rushed to ATMs, grimly standing in long lines to try to withdraw their savings.
Some of the banks' top executives had less reason to worry. They had already taken steps that may help blunt the impact of sanctions on their personal wealth, according to secret documents examined by the International Consortium of Investigative Journalists as part of the Pandora Papers investigation.
Over the last decade, eight executives at five of Russia's biggest financial institutions — Sberbank, Alfa Bank, VTB, Gazprombank and VEB — exploited the secrecy of the offshore financial system to stash wealth in faraway jurisdictions, the Pandora Papers reveal.
All eight of the bankers were involved in a variety of offshore maneuvers in recent years as Russia's relationship with the rest of the world became increasingly fraught, the records show.
These previously unreported moves included shifting assets just before or soon after Western nations sanctioned Russian elites and businesses. Some of these sanctions started in 2014 in response to Russia's seizure of Crimea from Ukraine. Others were added in response to Russia's cyber activities, its meddling in the 2016 American presidential election and its continuing aggression in Ukraine and Syria.
Three of the bankers, the leaked records show, used offshore shell companies to invest in luxury properties in London and Cyprus. Four others collaborated on offshore companies holding at least $2 billion.
The documents also show that Herman Gref — the chief executive of Sberbank, Russia's biggest bank — used an offshore operative in Singapore in 2015 to restructure a $75 million family trust tied to a tangle of offshore companies.
The Pandora Papers show that Gref then gave more than $50 million held in the trust to a then-24-year-old nephew who was living outside Russia. After giving the assets to his nephew, Gref still remained in control of the family's wealth and investment strategy, the secret records indicate.
Five bankers whose offshore moves are examined in this article did not reply to ICIJ's requests for comment. Three bankers — VEB's chair Igor Shuvalov and Alfa Bank founders Mikhail Fridman and Petr Aven — denied wrongdoing.
The bank executives are part of a group of more than 4,400 Russians whose offshore activities are documented in the Pandora Papers.
The Pandora Papers investigation is based on a leak of more than 11.9 million files belonging to 14 offshore financial service providers, operatives  that help politicians, the ultra-wealthy and criminals hide their wealth in companies and trusts registered in tax havens around the world.
The records include the names of at least 42 Russian billionaires whose combined net worth in 2021 was equivalent to 15% of Russia's gross domestic product. Of those billionaires, at least 12 were targeted by the recent sanctions.
The full impact of 2022's new round of sanctions against powerful Russians won't be known for some time.
But anti-corruption experts say that simply placing bankers, billionaires and others close to Russian President Vladimir Putin on sanctions lists isn't enough to make sure that their assets are flagged, frozen or seized. Offshore operatives are adept at helping wealthy clients shield their holdings behind shell companies and human proxies, who can be friends, relatives or paid lackeys.
Russian bankers, oligarchs and others with ties to the Kremlin "know fully well that they're vulnerable to sanctions and would have taken steps to ensure that identifying their assets is as difficult as possible," Tom Keatinge, director of the Centre for Financial Crime and Security Studies in London, said in an interview. If governments don't also target the proxies and shell companies that support these elites, he said, "the sanctions are not worth anything."
The economic sanctions recently imposed by the U.S., the EU, the U.K. and other powers prohibit banks within their borders from transacting with the Russian firms on the blacklist.The sanctions make it impossible for the Russian firms to do business as usual. Sanctioned individuals are barred from traveling and their assets ー including bank accounts and luxury goods within those jurisdictions ー are frozen.
Russian government officials have been mostly dismissive of the potential impacts of the latest wave of sanctions against their country.
In mid-February, before the invasion of Ukraine, Russia's ambassador to Sweden, Viktor Tatarintsev, told the Swedish newspaper Aftonbladet that the economic penalties threatened by the U.S. and other powers were "nothing positive but not as bad as the West makes it sound."
"Excuse my language," Tatarintsev  said, "but we don't give a shit about all their sanctions."
The Pandora Papers records indicate that the eight bankers whose offshore dealings were examined by ICIJ do care, though, about how their wealth is safeguarded around the world.
Herman Gref: Sberbank CEO
Sberbank, the bank that Herman Gref leads as chair and chief executive,  became Russia's largest government-controlled financial institution after the collapse of the Soviet Union, thanks to its Kremlin connections.
It now accounts for about a third of all bank assets in Russia.
In 2014, the U.S. blocked some transactions involving Sberbank. The U.S. and the U.K. recently imposed additional sanctions that cover all transactions involving the bank.
Both countries sanctioned Gref in response to Russia's war on Ukraine. He is considered a key ally of Putin. He served as Putin's minister of economic development and trade from 2000 to 2007.
Gref has spoken out against sanctions and their impact on his bank and Russia's overall business sector.
"A tremendous share of the Russian economy is pegged to us," he said in an interview with Russian state media a few years ago. "If the bank's clients get in trouble, we begin to feel the Earth shake under our feet."
But he dismissed the sanctions' impact on his own future as "not very critical."
The Pandora Papers reveal that, in early 2015, as Western nations continued rolling out sanctions against Russian power players and companies, Gref made big moves relating to his offshore holdings.
The records show that he met with the head of Asiaciti, a Singapore-based firm specializing in offshore financial services.
The firm previously helped him set up and manage a family trust holding assets worth $75 million — part of the proceeds of private equity investments. The trust was at the center of a multilayered structure including a foundation in the tax haven of Liechtenstein, according to the leaked files.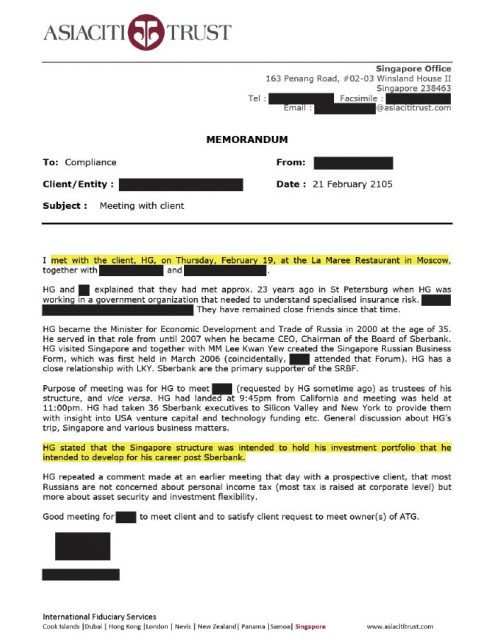 Over lunch at an exclusive seafood restaurant in Moscow, not far from the Kremlin, Gref told the Asiaciti chief that he wanted to establish a Singapore-based structure for his investment portfolio to prepare for his career after Sberbank, the records show.
Asiaciti officers complied with the request and helped him create a structure including a dozen shell companies in the British Virgin Islands (BVI), the Cayman Islands and Panama. One company owned a Moscow property worth $15 million and other investments valued at $60 million, according to the leaked records.
In June 2017, when the U.S. and the EU left the sanctions in place, Gref reorganized "the family wealth structure." He began to close his trust and transferred $55 million worth of assets to his then-24-year-old nephew, Oskar Gref, an inexperienced financial adviser who previously had internships at his uncle's bank.
The records say Gref chose his nephew "to gradually take over the mantle of the family" and manage the Grefs' wealth because he had been living outside Russia for 12 years — in contrast to Gref's son, Oleg, who was "very deep rooted in Russia and had no desire to leave."
Asiaciti helped Oskar Gref create a new trust listing him as the sole beneficiary. Herman Gref continued to be the trust's "effective controller," Asiaciti officers wrote in a confidential memo.
In 2018, Singapore authorities audited Asiaciti and later found irregularities in the way the firm handled high-risk clients. Asiaciti compliance officers reviewed the firm's work for the Grefs and raised concerns about the "lack of proper documentation" for a $30.5 million loan  from one of Gref's companies to a company belonging to a longtime associate, Kirill Androsov, who was Gref's second in command when Gref was economy minister.
Asiaciti closed Herman Gref's trust and some of his companies. At the same time, however, the firm helped set up a shell company controlled by the banker and based in Samoa, one of the world's most secretive jurisdictions.
The documents don't say if the Samoan company and the Liechtenstein foundation are still active.
Herman and Oskar Gref did not respond to ICIJ's requests for comment.
Asiaciti declined to comment on its clients and said the firm is committed to ensuring that its operations "fully comply with all laws and regulations."
The four founders and owners of Alfa Bank
Peter Aven, Mikhail Fridman, German Khan and Alexey Kuzmichev are the founders and owners of Alfa Bank, the largest bank in Russia not directly controlled by the Russian government.
The U.S. and other countries recently sanctioned Alfa Bank.
The EU and the U.K. also froze the assets of the bank's four owners. EU regulators say that Aven, Fridman and Khan maintain "a close relationship with Vladimir Putin," and that Kuzmichev has "well established ties to the Russian president."
Fridman is a Ukrainian-born billionaire who lives in London. Before being blacklisted, he was one of the first oligarchs to openly oppose the invasion of Ukraine.
Even so, European officials hold the bank responsible for supporting and benefiting from the Kremlin's decisions. "Vladimir Putin rewarded Alfa Group's loyalty to the Russian authorities by providing political help to Alfa Group foreign investment plans," the officials wrote in a document describing the new restrictions.
In emails to ICIJ, Aven and Fridman denied being involved in politics. "I never ever had a meeting with Mr. Putin one on one in my life," Fridman said.
The Pandora Papers reveal that the four partners, who have created BVI  shell companies since the late 1990s, reshuffled some of their holdings after Russia's annexation of Crimea in 2014.
For more than a decade, Aven had controlled a BVI company that owned an investment firm, a yacht and part of a villa in Sardinia, an Italian island that is a popular destination for oligarchs. Shortly after the U.S. and other powers began sanctioning key Russian businesses, he set up a trust that became the BVI company's owner, according to the leaked records.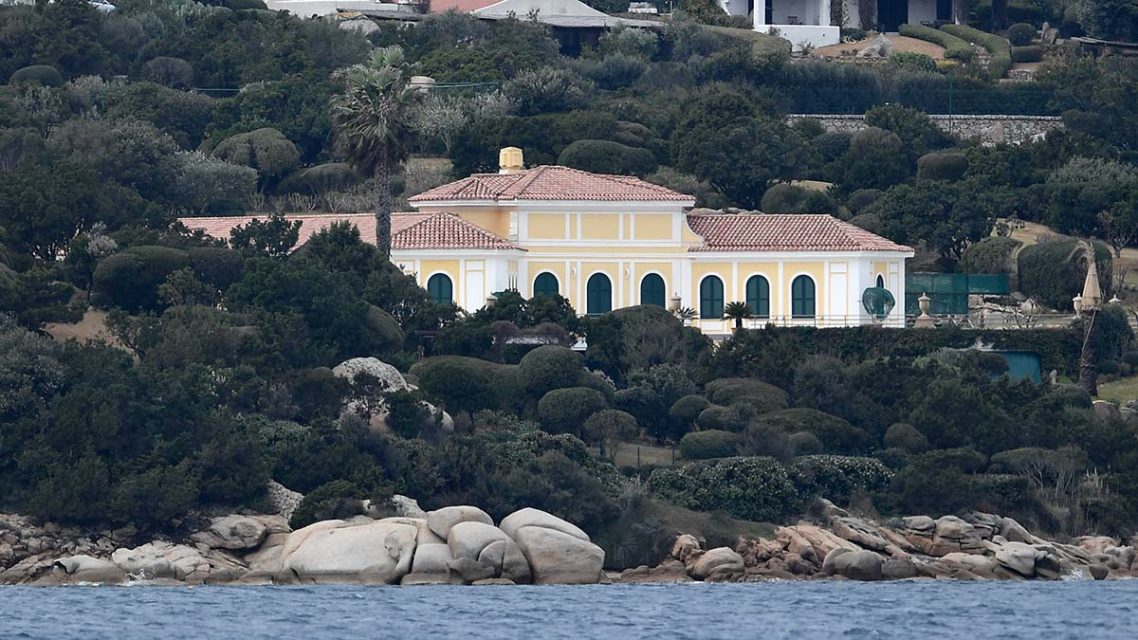 Aven told ICIJ that he was "absolutely not prepared" for the sanctions and that his ownership structures ー which he used for "preservation of wealth for family succession"ー are transparent.
"Restructuring had nothing to do with sanctions," he wrote.
Fridman, the records show, used a Liechtenstein-based entity  as a shareholder for a BVI company that held $5 million in a Swiss bank account. He told ICIJ that the account provided him with a credit card that he has not used "since sanctions were put in place." He said he was not aware of how much money was in the Swiss account.
The four business associates also appear to have restructured several of the shell companies belonging to Alfa Group.
In 2014, for instance, they transferred, to a "nominee shareholder" in Cyprus, the shares of a shell company used to provide "consultancy" services and hold $1.8 billion in assets. The company was dissolved in 2019, according to BVI data.
In response to ICIJ's questions, Fridman said that "no companies were opened to avoid sanctions or tax," and that the restructuring process was not "in any way connected with sanctions."
ICIJ was not able to reach Khan and Kuzmichev.
Andrey Akimov: Gazprombank board chair
Andrey Akimov has led the management board of Gazprombank for nearly two decades.
It is Russia's third-largest bank and was recently sanctioned by the U.S. and the U.K. because it is closely tied to the energy sector, providing services to companies in the gas, oil, nuclear and electric power industries. It has not been sanctioned in the EU because of the EU's reliance on Russian energy.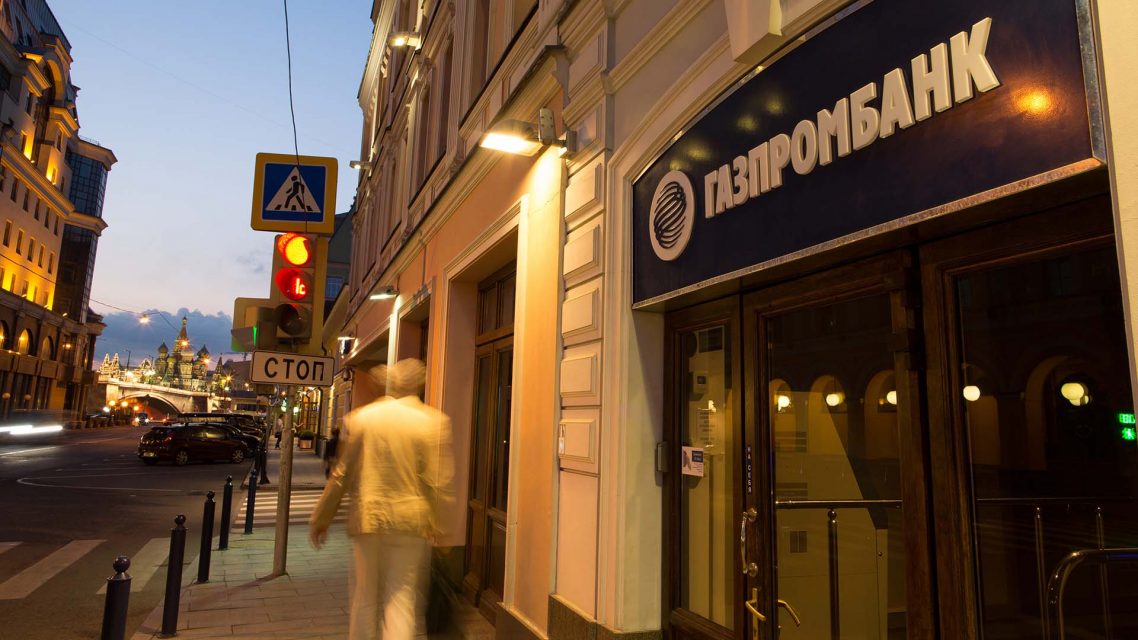 Akimov was sanctioned by the U.K. last week.
Last year, Putin gave Akimov the "second-class medal of the Order of Merit for the Motherland" for his contribution to the development of Russia.
The Pandora Papers show that Akimov was the owner of at least eight shell companies registered in the BVI between 2007 and 2018.
One of Akimov's entities in 2017 reported obtaining $360 million in loans from a Russian firm to invest in a commercial real estate project in Moscow. The records said another one, with assets worth $94.4 million in 2018, was created to provide loans and invest in securities in Cyprus.
A painter named Marianna Chaykina, identified in Russian media as Akimov's romantic partner, is listed as a co-owner of some of his companies.
The couple has been photographed at high-profile events like the Cannes Film Festival and a tango ball in Moscow.
Chaykina, who has a Cypriot passport according to U.K. records, also used a shell company to own a $15.6 million flat near Harrods in the heart of London, according to an ICIJ review of the Pandora Papers and U.K. property data.
Anti-corruption advocates have warned for years that the U.K. ー London, nicknamed "Londongrad," in particular ー had become a popular destination for Russian elites, including Putin's allies.
In 2018, the U.S. added Akimov to the list of sanctioned individuals "for being an official of the government of the Russian Federation."
A few months before the sanctions were announced, the leaked records show, Akimov's advisers transferred ownership of at least two of his shell companies to a financial services firm in Cyprus, which was listed as the manager of a trust called Amathea. The leaked documents don't say if the trust belongs to Akimov, and the reason for the ownership transfer is unclear.
Akimov and Chaykina did not respond to ICIJ's repeated requests for comment.
Igor Shuvalov: VEB chair
Another Russian who used shell companies to own a luxury property in London is Igor Shuvalov, Russia's former first deputy prime minister and now chair of Vnesheconombank.
Also known as VEB, the development bank financed the 2014 Sochi Winter Olympics — a lavish event that helped boost Putin's image inside and outside Russia.
The bank was sanctioned in February by the U.S. and other countries because it is "crucial to Russia's ability to raise funds," the U.S. Treasury Department said.
In a statement, a VEB spokesperson told ICIJ that the bank complies with the laws of the countries where it operates. VEB and Shuvalov "believe sanctions to be an outdated political instrument that denies people the right to bring the world closer together," the statement said.
With a personal fortune estimated at $102 million, Shuvalov was once hailed in American business circles as a promoter of strong commercial relationships between the U.S. and Russia. The U.S. and U.K. governments now consider him "a core part of Putin's inner circle" and last month placed him and three members of his family under sanctions and froze their assets.
Speaking in the British Parliament in March, Labour Party leader Keir Starmer described the banker as one of the Putin cronies who have "dipped their hands in the blood of Putin's war."
In the past, Shuvalov's extravagant lifestyle and properties — far beyond the reach of his salary as a government official — became the object of criticism by Russian anti-corruption advocates and journalists.
In 2015, Alexei Navalny, the jailed opposition leader, documented Shuvalov's use of a BVI shell company to own two adjoining apartments in central London, in a building that had been the headquarters of a British intelligence agency.
Shuvalov and his wife controlled the BVI company that owned the apartments and were shareholders in a second, the Pandora Papers show.
But the Shuvalov family's offshore dealings went beyond the $15.3 million pair of London apartments, the leaked records reveal.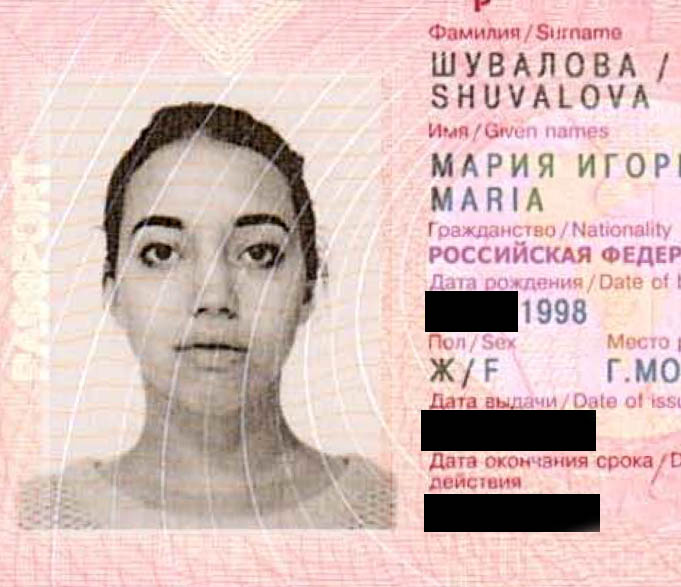 In 2018, his daughter Maria, a 19-year-old ballet student at the time, became the owner of another BVI company, which held shares in an entity that owned a Gulfstream aircraft.
The daughter was recently added to the U.S. and U.K. lists of sanctioned individuals.
Through his lawyers, Shuvalov said that "the allegations are biased and are based partly on unreliable information." He didn't respond to ICIJ's questions.
The use of relatives and other proxies by Russia's ultra-wealthy became more frequent after the 2014 sanctions, said Agnieszka Legucka, an analyst at the Polish Institute of International Affairs.
But it took years for Western governments to put some of them under sanctions, said Legucka, who co-authored a report on the "Kremlin Kids."
Identifying the proxies remains a challenge and many remain free to invest or buy assets on behalf of sanctioned individuals.
"Russian elites have learned how to survive this sanctions regime," Legucka said.
Yuri Soloviev: former first deputy president, VTB Bank
Yuri Soloviev is a Russian-British banker who joined VTB — Russia's second-largest bank — in 2008, after working for what at one time were two of the West's most powerful financial institutions, Lehman Brothers and Deutsche Bank.
A VTB spokesperson told ICIJ in March that Soloviev left VTB Group on Feb. 24 — the day Russia invaded Ukraine. ICIJ was unable to reach him.
VTB operates as the government's investment banking arm, connecting Russia to international markets. The U.S. sanctioned VTB in February in an effort to "sever a critical artery of Russia's financial system."
In a news briefing in February, a senior U.S. government official referred to VTB as Putin's "glorified piggy bank."
In the years following the 2008 global financial crisis, Soloviev leveraged his connections with the Kremlin and boosted the business of the bank's investment unit. He also co-founded "Russia Calling!" — an event that each year brought global investors together with Russian business and government elites.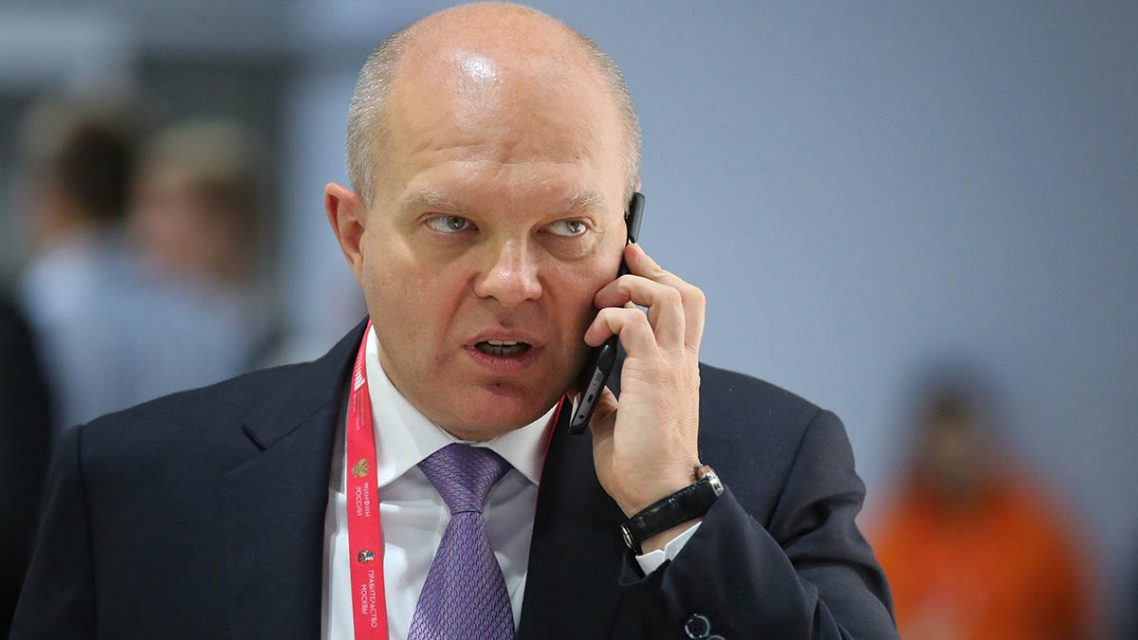 Soloviev made some moves that reshuffled his offshore assets in early 2014, as Russia occupied the Crimean Peninsula and VTB and other banks became the target of sanctions by the U.S. and the EU. According to confidential documents in the Panama Papers — a set of confidential files leaked to ICIJ partner Süddeutsche Zeitung — he transferred shares of a shell company that had received $10 million in consulting fees to a Ukrainian named Natalya Ulyutina.
ICIJ partners at the Kyiv Post and the Organized Crime and Corruption Reporting Project, identified Ulyutina as the banker's mother-in-law, after visiting the address listed in the documents as her residence and talking to a relative of hers.
The Pandora Papers show that, as of 2016, Ulyutina was also the owner of a BVI company that held $31 million worth of shares in CIS Opportunities Fund Ltd. The fund was run by the managers of Investment Capital Ukraine (ICU), who advised former Ukrainian President Petro Poroshenko on the sale of his confectionery business. In 2019, Kyiv prosecutors charged ICU with helping Sergei Kurchenko, an ally of Ukraine's former leader Viktor Yanukovych, and others embezzle public funds.
While in power, Yanukovych benefited from his ties to the Kremlin and backed away from an agreement with the EU that would have strengthened the bloc's relationship with Ukraine. His refusal sparked the Maidan Revolution, which he repressed violently, allegedly with the help of Russian snipers.
A court tried the former president in absentia and found him guilty of treason. Kurchenko, who has denied wrongdoing, is still under investigation. He and Yanukovich both left Ukraine and now are believed to be in Russia.
The charges against ICU and managers were later dropped for procedural reasons.
Through a spokesperson, ICU denied wrongdoing and told ICIJ that the charges were politically motivated.
ICU, which until recently was the largest shareholder of Burger King's Russian operations, also said that Soloviev's wife, Galina Olegovna Ulyutina, was a consultant to the firm until 2014. But ICU denied that the banker was involved in the firm's investments.
Do you have a story about corruption, fraud, or abuse of power?
ICIJ accepts information about wrongdoing by corporate, government or public services around the world. We do our utmost to guarantee the confidentiality of our sources.
LEAK TO ICIJ
In February, the U.S. and Canada issued "full blocking sanctions" against Soloviev and his wife.
The woman reported to be his mother-in-law was not sanctioned. The shell company she owned is still active, according to BVI registry data.
Soloviev, who is listed in Pandora Papers records as a British national, also used a BVI company to own a $1.6 million apartment in central London.
A person named Victoria Solovieva is listed in U.K. property records as the owner of a $4.1 million apartment in central London ーat an address that is also listed for Soloviev in incorporation records. It's not clear if Solovieva is a relative of the banker's, although they have the masculine and feminine forms of the same family name. ICIJ could not reach Victoria Solovieva.
Yuri Soloviev was sanctioned in the U.K. in March 2022.
The U.K., the EU and the U.S. have announced that they want to investigate and search for these assets … But it's a few years too late. — Tom Keatinge, Centre for Financial Crime and Security Studies.
According to a report by Transparency International, more than 700 wealthy Russians obtained British citizenship between 2008 and 2015 as part of a program that granted visas to foreigners in exchange for investments in real estate.
The controversial program was later curtailed, but, in the meantime, London property worth a total of $2 billion was purchased by 48 Russians who have links to the Kremlin or have been accused of corruption, according to the British research group.
The new round of U.K. sanctions imposed after Russia's invasion of Ukraine in February is meant to freeze some of those properties. But transparency advocates say that loopholes in U.K. ownership disclosure rules make it difficult to identify the real owners of real estate and take action.
"The U.K., the EU and the U.S. have announced that they want to investigate and search for these assets. So that's obviously good to hear," said Keatinge, from the Centre for Financial Crime and Security Studies. "But it's a few years too late, obviously."
Contributor: Emilia Díaz-Struck
Update: An earlier version of this story misstated  the status of U.K. sanctions against Yuri Soloviev at the time of publication.