MEET THE INVESTIGATORS
How investigating political fanatics became one of the most dangerous jobs in Brazil
ICIJ member Guilherme Amado, a seasoned investigative journalist, was uniquely placed to cover Brazil's recent election. But reporting on the contest still came with significant challenges and risks.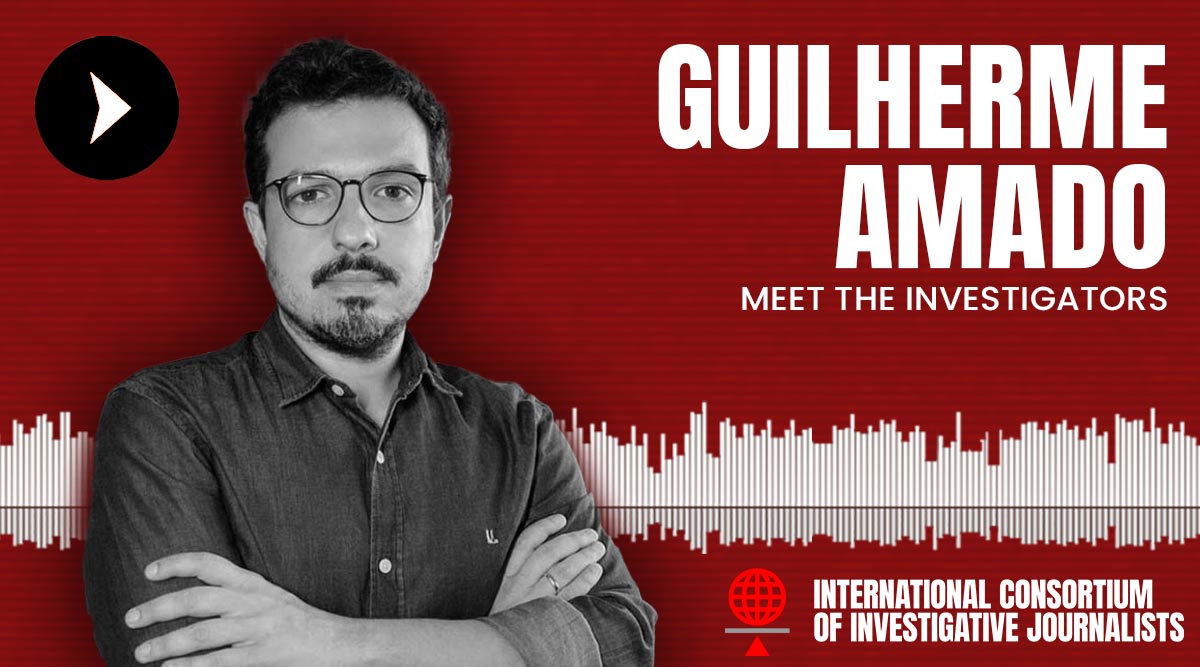 The International Consortium of Investigative Journalists collaborates with hundreds of members across the world. Each of these journalists is among the best in his or her country and many have won national and global awards. Our monthly series, Meet the Investigators, highlights the work of these tireless journalists.
On the heels of Brazil's election last year, ICIJ member Guilherme Amado joined us to discuss how outgoing president Jair Bolsonaro's government put democracy in the balance, the struggles that incoming President Luiz Inácio Lula da Silva will face in January and how he's coping with news overload. Amado is a news columnist for the website Metropoles and a director of Abraji, the Brazilian Association of Investigative Journalism. Earlier in 2022, he published a book on the ways Bolsonaro's government dealt with the Covid-19 pandemic.
This episode was recorded and shared with ICIJ's Insiders community of recurring monthly donors in November 2022.
TRANSCRIPT:
Nicole Sadek: Welcome back to Meet the Investigators from the International Consortium of Investigative Journalists. I'm your host, Nicole Sadek, ICIJ's editorial fellow.
On Oct. 30, my phone blew up with notifications about the result of Brazil's presidential election. And, perhaps, like some of you, I wondered why this election had such major international coverage. Well, today my guest is going to break it all down. Guilherme Amado is an investigative reporter who was born and raised in Rio de Janeiro. He's a news columnist for Metropoles and director of the Brazilian Association of Investigative Journalism. Plus, Guilherme's spent years covering the two men who were battling it out for the presidency: Jair Bolsonaro and Luiz Inácio Lula da Silva, known as Lula.
Bolsonaro, a far-right politician, was the incumbent. He's been serving since 2019. Lula, on the other hand, a left-wing progressive, already served two terms and was vying for his third. Barack Obama once called him the most popular politician on Earth until he was caught up in the middle of a massive corruption scandal.
Although the election is technically over, the fallout continues. Even while Guilherme and I were speaking, he heard some surprising news from his colleague.
Guilherme Amado: Sorry, I think it's one of my reporters. Bolsonaro's party has just said that they don't recognize the result of the election.
Nicole: We'll get into that part of our conversation in a bit. Guilherme, thanks for joining us. Bring us up to speed. What were the major issues in this election?
Guilherme: Democracy and the social challenge would be the most crucial issues. I don't know for how many years we would have to wait to return back to democracy if Bolsonaro had won. We have a country that is back to the Hunger Map of the United Nations, and I think that, probaby, it wouldn't be a priority in another government of Bolsonaro. He denies that there are people hungry. He says that it's fake news.
Nicole: Guilherme got to know Bolsonaro's government intimately, when he wrote a book on how it dealt with the coronavirus pandemic. The book is called, in English, "No Mask: The Bolsonaro Government and the Bet for Chaos."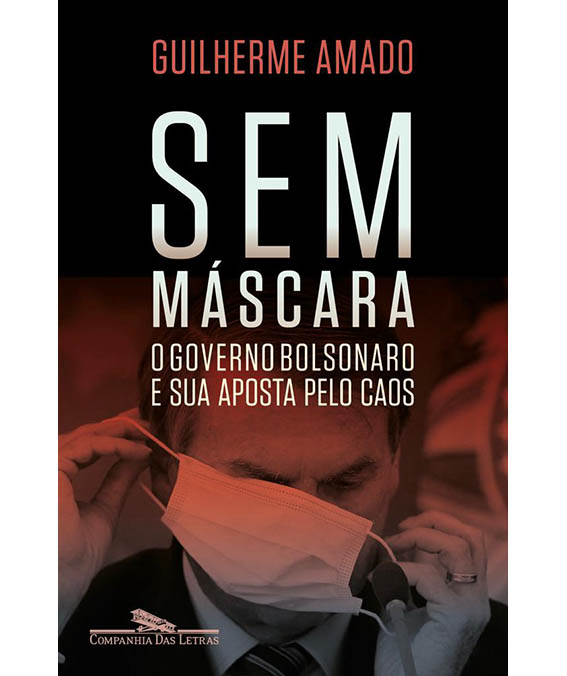 Guilherme: I'm sure that he saw in the pandemic an opportunity, trying to present himself as a solution of an autocrat. Many, many moments during these two years, he was very close to authoritarian decisions, but for sure, his dream is a system that he wouldn't have the Supreme Court, he wouldn't have the Congress and other obstacles that democracy brings.
Nicole: Bolsonaro's presidency has also been a point of concern for journalists. The Committee to Protect Journalists ranks Brazil ninth on its Global Impunity Index, which measures how dangerous it is to be a reporter in countries all across the globe. Earlier this year, British reporter Dom Phillips was killed in the Amazon while covering the harms to Indigenous communities and the environment under Bolsonaro's government.
Guilherme: We cannot ignore that when the president says that it's OK to attack journalists and that journalists are enemy of the people — because Bolsonaro, he said the same that Trump did — so of course, Bolsonaro didn't fire the gun, but the environment he created, this environment is the same in which Dom Phillips was killed. But, for the kind of journalism I make now, I think that the most dangerous situations are those in which we are investigating extremists, or supporters of the president that are fanatic people.
Nicole: This isn't just a hypothetical. Before the first round of the election in September, a minister's lawyer contacted Guilherme.
Guilherme: He sent a WhatsApp message, mentioning the name of all my family: my mother, my sister, my brother-in-law, my stepdaughter. It was with the goal of saying, "Hey, I know who they are," and trying to make me stop. These kinds of people, I feel that they are as dangerous as those that are in the middle of the forest. I went to the police, I registered a complaint. In the first moment, the police officer didn't want to register because he said it wasn't a threat. He said it was normal. The curious [thing] is I have already investigated drug traffickers, militia groups, and I have never had this kind of problem.
Bolsonaro is still very strong. And that atmosphere that brought him to power, it still exists. So in four years, if Lula fails, I think that maybe the far right wing powers in Brazil, they can return to the palace.
Nicole: Given the critical issues of Bolsonaro's presidency, election night was tense.
Guilherme: I was in the newsroom. We were reporting not only the results but also the behind the scenes of that day, so calling many sources that were close to Lula, close to Bolsonaro. So, we were afraid, we were anxious. When the results start being released, Bolsonaro started winning. It was expected because in Brazil the states of the South, the results start being released before from these states and then from the North states, in which we have many supporters of Lula. But everybody was very afraid in the newsroom, and when the official result was released, it was relieving.
Nicole: Lula's win was a great victory for the left. But, oddly enough, as much as Lula is loved, he was involved in one of the biggest corruption scandals in Brazil's history.
[Al Jazeera English]:  Provoking one of the largest corruption investigations in South American history, the Car Wash scandal has left its mark on countries from Brazil to Peru. Business leaders, multinational corporations and politicians have been caught up in allegations ranging from bribery and money laundering to distorting the democratic process.
Nicole: Operation Car Wash was a federal investigation which alleged that leaders of the state-owned oil company Petrobras accepted bribes to award contracts. The scandal completely tainted the image of Lula's party.
Guilherme: Many people voted not for Lula. They voted against Bolsonaro, you know? What was at stake in this election wasn't only corruption. Both have problems in this area: Bolsonaro in his personal level, Lula in the level of his party. But the problem in this election, as I said, was about the possibility of having a system of combating corruption. It was about the possibility of having an environment of improvement of social life conditions, of women's rights, of Black people rights, so it was much more than corruption.
Nicole: What do you think Lula needs to do now that he's back in the presidential palace?
Guilherme: He has a lot of challenges as well. He cannot accept again any big scandal of corruption. But, more than that, I think that he, himself, he has to be the example. Probably, you know, it's almost impossible to have a government without any possibility of corruption. When it happens, I think that he has to be very serious and maybe fire the person while the person is being investigated, and things like that to show that things changed, because we had a chance now, with the defeat of Bolsonaro, but Bolsonaro is still very strong. And that atmosphere that brought him to power, it still exists. So in four years, if Lula fails, I think that maybe the far right wing powers in Brazil, they can return to the palace.
Nicole: How has Bolsonaro reacted to Lula's victory?
Guilherme: He didn't say till now, we have eight days of being defeated, he didn't say yet, "I was defeated." He didn't say, "Lula won." He said that he had incredible support, and actually he's right, because he had more than 50 million of votes and this is incredible especially considering what was his government. But this is very dangerous. For example, now while we are talking, the president of the party of Bolsonaro has just said that they don't recognize the defeat of Bolsonaro. What will happen, I cannot say.
Do you have a story about corruption, fraud, or abuse of power?
ICIJ accepts information about wrongdoing by corporate, government or public services around the world. We do our utmost to guarantee the confidentiality of our sources.
LEAK TO ICIJ
Nicole: Bolsonaro's supporters argued that his defeat was a result of voter fraud. At the time of recording this episode, Brazil's senior election official stated that an election review did not "point to any fraud or inconsistency."
We're lucky to have Guilherme here to explain the fallout of the election. But as a journalist, he's covered far more than presidential politics. In 2014, for example, he developed a WhatsApp-based network connecting Latin American reporters writing about organized crime and drug dealing. So how did he get here?
Guilherme: When I was a child, one of the things that I liked to play was to create a newspaper. I know that's a kind of, something that you expect to hear from a journalist. And I think that, until I was 14 or 15 years old, I was pretty sure I would be a journalist. And then, when I was a teenager, I got the idea that journalists would have terrible salaries, you know, and terrible income, and I didn't like the idea of being poor, and not having a job. At that time, it was the beginning of many layoffs in Brazil, because of the digital transformation, and I think that somehow, because I had other journalists in my family, I was affected at that, so I thought about working in advertisement. And after two years working in an ad agency, I was totally unhappy. And that environment didn't fulfill me, didn't fulfill my dreams and my expectations for society and for the improvement of life conditions of everybody, especially in a country like Brazil that has many, many poor people. And then I decided, oh, I will be a journalist. I will try to do my best, not have a terrible salary and work hard. And here I am.
Nicole: You mentioned there was another journalist in your family. How did they influence you?
Guilherme: I'm talking about my aunt. She was like a second mother. And I grew up in an environment of many great journalists, many scoops. She has also worked in the kind of column that I do today. But I feel that especially this relationship with journalism as a mission, I think that's something that I learned with her a lot. And this is not 100% good, she didn't have a division of personal life and professional life. I don't think that this is good. I try to do it better than she did.
Nicole: Guilherme even shared one way he's trying to unplug.
Guilherme: Because I need to relax, so I'm reading José Saramago. That's a brilliant Portuguese novelist that won the Nobel Prize, and he's fantastic because he creates stories that are very, that of course, they don't exist, they are a little bit fantastic, but he uses these creations to talk about our current problems. And this one that I'm reading is, probably in English, is ["The Double."] It's a professor of history that finds that there is a man in movies, an actor, in very, very side roles, that is identical of him. And he starts trying to find who is this man. But he tells it in a way that's very funny and relaxing. For being a Brazilian in 2022, I think it's important to relax as well.
Nicole: That note wraps up this month's episode of Meet the Investigators. Big thanks to Guilherme Amado for giving me the rundown on the presidential election and giving us all some more insights into the country's political landscape.
Meet the Investigators is a production of the International Consortium of Investigative Journalists. This episode was produced and edited by me, Nicole Sadek, with help from Hamish Boland-Rudder. Don't forget to share the episode on social media using the #MeetTheInvestigators. See you next month for our last episode of 2022.