CYPRUS CONFIDENTIAL
Chelsea FC, once owned by Roman Abramovich, could face punishment over secret payments, experts warn
Four leading sports lawyers told The Guardian that transactions uncovered in Cyprus Confidential documents may have broken U.K. league rules.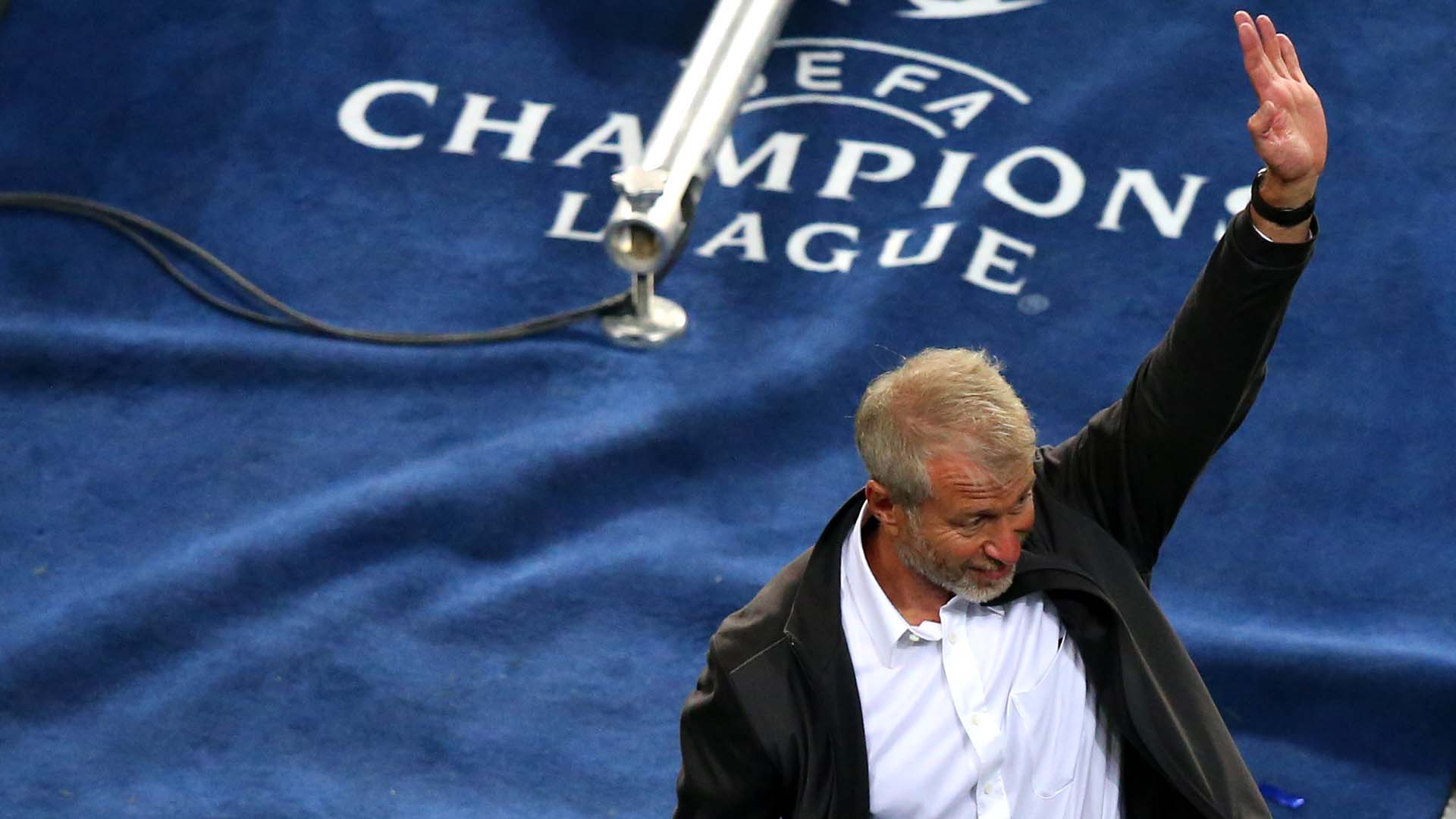 Chelsea Football Club faces fresh questions over how previous owner Roman Abramovich funded the club, after leaked files revealed secret payments that may have breached strict football rules, including those on "financial fair play."
Experts said the transactions, uncovered by the Guardian and other media partners as part of the ICIJ and Paper Trail Media-led Cyprus Confidential investigation, could lead to the Premier League imposing punishments on Chelsea.
The payments came to light thanks to reporting on a huge trove of leaked offshore records shared with ICIJ and The Guardian by Distributed Denial of Secrets.
The 3.6 million leaked files at the heart of the Cyprus Confidential investigation come from six financial services providers and a website company.
The providers are: ConnectedSky, Cypcodirect, DJC Accountants, Kallias & Associates, MeritKapital, and MeritServus in Cyprus. The MeritServus and MeritKapital records were obtained by Distributed Denial of Secrets. Leaked records from Cypcodirect, ConnectedSky and i-Cyprus were obtained by Paper Trail Media. In the case of Kallias & Associates, the documents were obtained from Distributed Denial of Secrets, which shared them with Paper Trail Media and ICIJ. DJC Accountants' records were obtained by Distributed Denial of Secrets and shared by the Organized Crime and Corruption Reporting Project. The partner organizations shared all the leaked records in the project with ICIJ, which structured, stored and translated them from several languages before sharing them with journalists from around the world. Additional records came from Latvia-based Dataset SIA, which maintains the i-Cyprus website, through which it sells information about Cyprus companies, including Cyprus corporate registry documents.
Beneficiaries reportedly include the agent of star player Eden Hazard, an associate of title-winning manager Antonio Conte, and Chelsea FC officials.
The files reveal a decade-long pattern of payments worth tens of millions of British pounds, routed through offshore vehicles belonging to Abramovich and apparently omitted from Chelsea's financial accounts.
Four leading sports lawyers told The Guardian that the payments may have broken U.K. league rules on financial fair play, or FFP, aimed at preventing reckless spending that might put a club's future at risk.
The rules have also been adapted in response to a trend of wealthy benefactors, such as Abramovich, skewing competition by pouring their own cash into clubs to buy success, a practice one former Premier League manager dubbed "financial doping."
The Premier League is already investigating Chelsea's finances, after the West London club's new owners voluntarily reported that "incomplete financial information" had been submitted during Abramovich's tenure.
Roman Abramovich bought Chelsea for a reported £140 million (about $170 million) in 2003 and quickly flooded the club with cash in a relentless push for success.
The "Roman Empire," as some fans dubbed it, fell only after Russia invaded Ukraine in 2022, and Abramovich was subsequently sanctioned by the U.K. and EU, forcing him to sell the club.
The sports lawyers that reviewed the Cyprus Confidential records for The Guardian said transactions documented in the files may have covered costs that should have counted toward Chelsea's spending limits, effectively allowing the club to spend more than it was permitted to.
They said some of the transactions may also have broken Premier League rules that require the submission of accurate accounts and a provision demanding that clubs act in good faith, as well as Football Association rules requiring disclosure of payments to agents. The FA is the governing body for soccer in England.
The files also suggest that Abramovich secretly bankrolled efforts, ultimately unsuccessful, to overturn the FFP rules through the courts, The Guardian reported. The infractions could prompt the Premier League to impose punishments on Chelsea, such as a point deduction, experts said. Football authorities can deduct points from a team's overall points tally for rule breaches following independent commission rulings.
Representatives of Abramovich did not return requests for comment.