FINCEN FILES
FinCEN Files investigation named Pulitzer Prize finalist
The global exposé by ICIJ and BuzzFeed News revealed how a broken U.S.-led enforcement system allows banks to continue to profit from moving trillions in dirty money.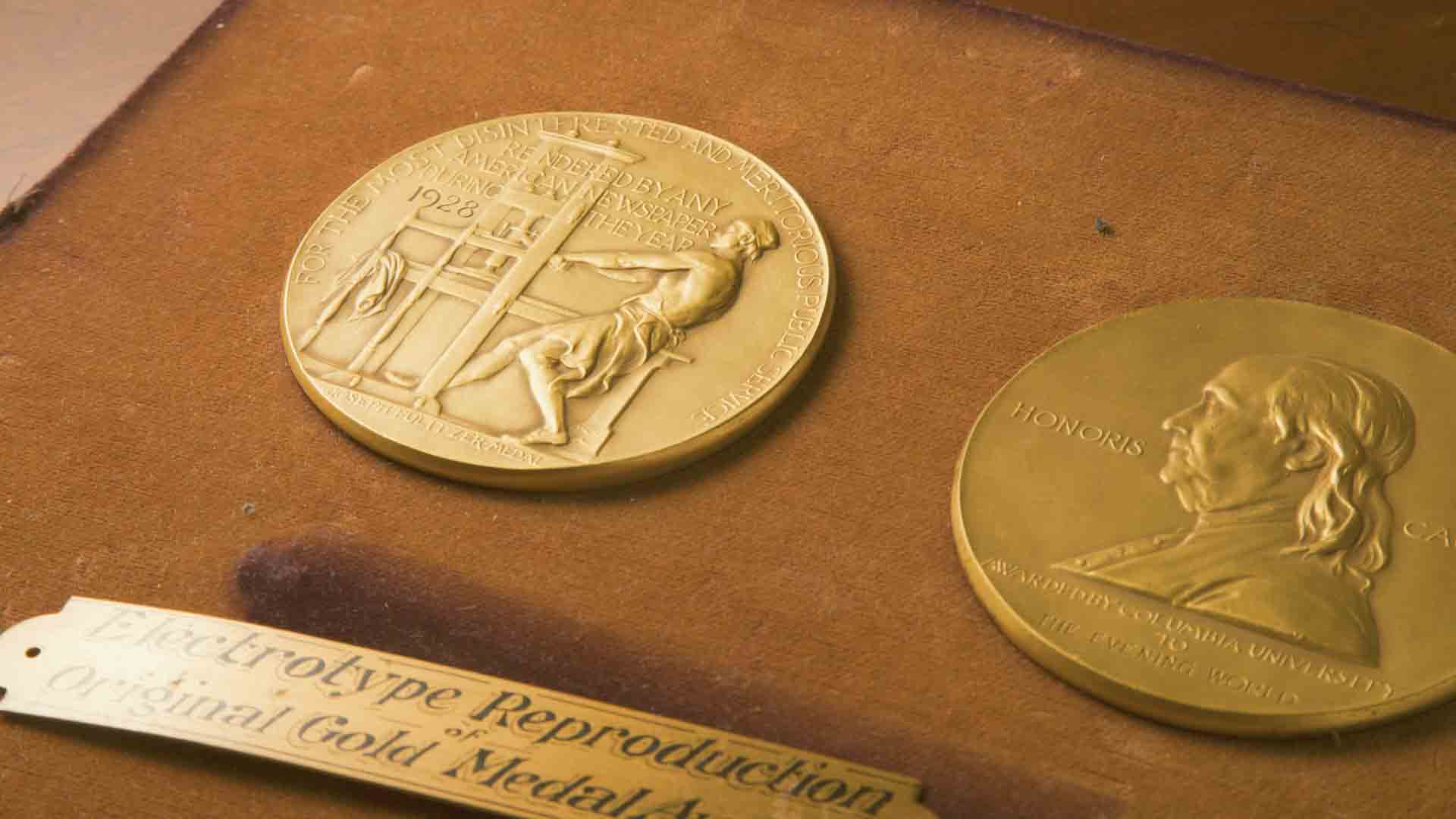 The FinCEN Files investigation has been honored as a finalist for the 2021 Pulitzer Prize in International Reporting, bringing more acclaim to the groundbreaking project by the International Consortium of Investigative Journalists, BuzzFeed News and more than 100 other media partners around the world.
The Pulitzer Board at Columbia University recognized the FinCEN Files reporting team on Friday for pulling off a "massive reporting project" that produced "sweeping revelations" about the "role of some of the world's biggest banks in facilitating international money laundering and the trafficking of goods and people, corruption that continues to frustrate regulators across the world."
More than 400 journalists from 88 countries took part in the investigation.
"This latest honor is a tribute to the dogged work of ICIJ staffers and partner journalists around the world," ICIJ director Gerard Ryle said. "It's also a tribute to the power of collaborative journalism that is at the heart of ICIJ's model. We're pleased to share the honor with BuzzFeed, which made this partnership possible by sharing an explosive trove of secret U.S. government documents with ICIJ and other partners."
BuzzFeed News won the Pulitzer Prize for International Reporting for its innovative series of stories about China's mass detention of Muslims. Along with the FinCEN Files collaboration, other finalists in the International Reporting category were the Wall Street Journal and the New York Times.
ICIJ and its partners won the Pulitzer Prize for Explanatory Reporting in 2017 for another investigation of financial corruption, the Panama Papers.
Earlier this year, three Norwegian lawmakers nominated ICIJ for a Nobel Peace Prize for nearly a decade of investigations — including the Panama Papers and the FinCEN Files — that have exposed how politicians, the mega-wealthy and criminal groups have used the "offshore" financial system to dodge taxes and launder dirty money.
The FinCEN Files has garnered several other journalism honors this year, including Investigative Reporters and Editors' Tom Renner Award for "covering organized crime or other criminal acts."
The FinCEN Files investigation revealed that five global banks — JPMorgan Chase, HSBC, Standard Chartered Bank, Deutsche Bank and Bank of New York Mellon — continued to profit from suspect transactions even after they paid fines to U.S. authorities for previous  misconduct and in some cases signed deferred prosecution deals.
In hundreds of news stories that began publishing in September 2020, ICIJ, BuzzFeed News and other partners detailed how laws intended to stop financial crime have instead allowed it to flourish — and how banks that move dirty money can protect themselves by filing "suspicious activity reports" that authorities are unlikely to read, let alone act on.
The investigation began when a whistleblower provided BuzzFeed News reporter Jason Leopold with a remarkable collection of highly confidential documents on file with the U.S. Treasury Department's Financial Crimes Enforcement Network, known in shorthand as FinCEN. Natalie Mayflower Sours Edwards, the U.S. Treasury official who disclosed the financial intelligence documents to BuzzFeed News, was sentenced last week to six months in prison.
In an opinion piece published Thursday, BuzzFeed News Editor-in-Chief Mark Schoofs called the conviction and sentencing of Edward "unjust and unfair. Our criminal justice system must recognize that much of what we know about financial corruption, government surveillance and corporate crime comes not from reporters working in isolation but from journalists working with people who risk their liberty and livelihood to ensure that the truth comes out."
The documents included more than 2,100 suspicious activity reports, which banks and other financial institutions are required to submit to FinCEN when they see the hallmarks of illegal activity.
Turning these dense reports into groundbreaking journalism required a massive feat of data sifting and analysis — and a coordinated global reporting effort. Journalists fanned out across the world, contacting thousands of sources: presidential advisers, bankers, cops, even gangsters and arms dealers. Along the way, ICIJ and its partners obtained more than 17,600 additional documents, including audit reports and other records, from dozens of countries.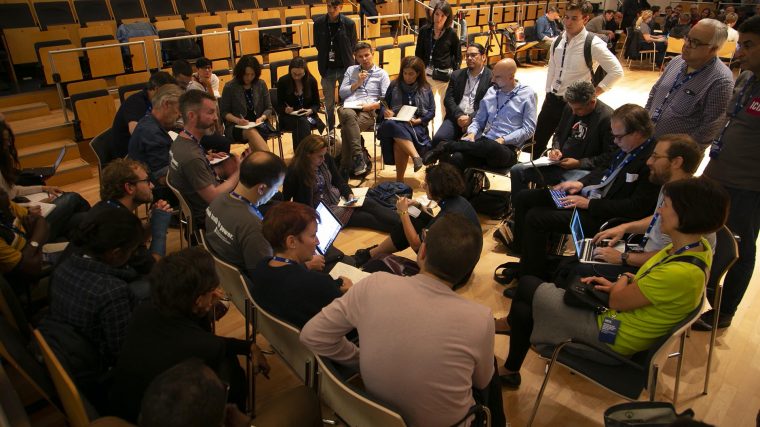 "It took a global team effort to uncover the flows and destructive evil of dirty money around the world," Ryle, ICIJ's director, said. "Our efforts prompted widespread criticism of the weakness of international defenses against a kind of criminal activity that can drive inequality and destabilize nations."
The FinCEN Files investigation has been credited with sparking new efforts by governments around the world to fight money laundering.
After ICIJ, BuzzFeed News and other partners approached the Treasury Department with the investigation's findings, the department announced a plan to "address the evolving threats of illicit finance." New York's top banking regulator, who plays a big role in policing global banks, acknowledged dirty money had metastasized "within the guts of financial institutions."
Key members of Congress credited the FinCEN Files disclosures with helping the final push that led to the passage of the Corporate Transparency Act, the biggest revision of U.S. anti-money laundering policy in a generation.
The U.K.'s powerful Treasury Committee said it would pursue an investigation of the effectiveness of the country's anti-money laundering regime. Authorities in Liberia, Seychelles and Thailand launched inquiries and lawmakers in the European Parliament demanded a more aggressive approach to fighting money laundering.
"The FinCEN Files took financial reporting to new heights," BuzzFeed News' top editor, Schoofs, said Friday in response to the Pulitzer Board's announcement. The confidential documents that Edwards provided, he said, led to a "monumental reporting effort" that "exposed how major banks profited from dirty money coursing through their accounts, while the U.S. government watched but rarely took action."