Financial Secrecy
New UK transparency laws will target money launderers and fraudsters, but advocates warn 'loopholes' remain
The sweeping reforms seek to stem the flow of dirty money through the U.K., clean up the national company register and protect financial journalists from spurious lawsuits. But experts say they may not be "the panacea" lawmakers claim.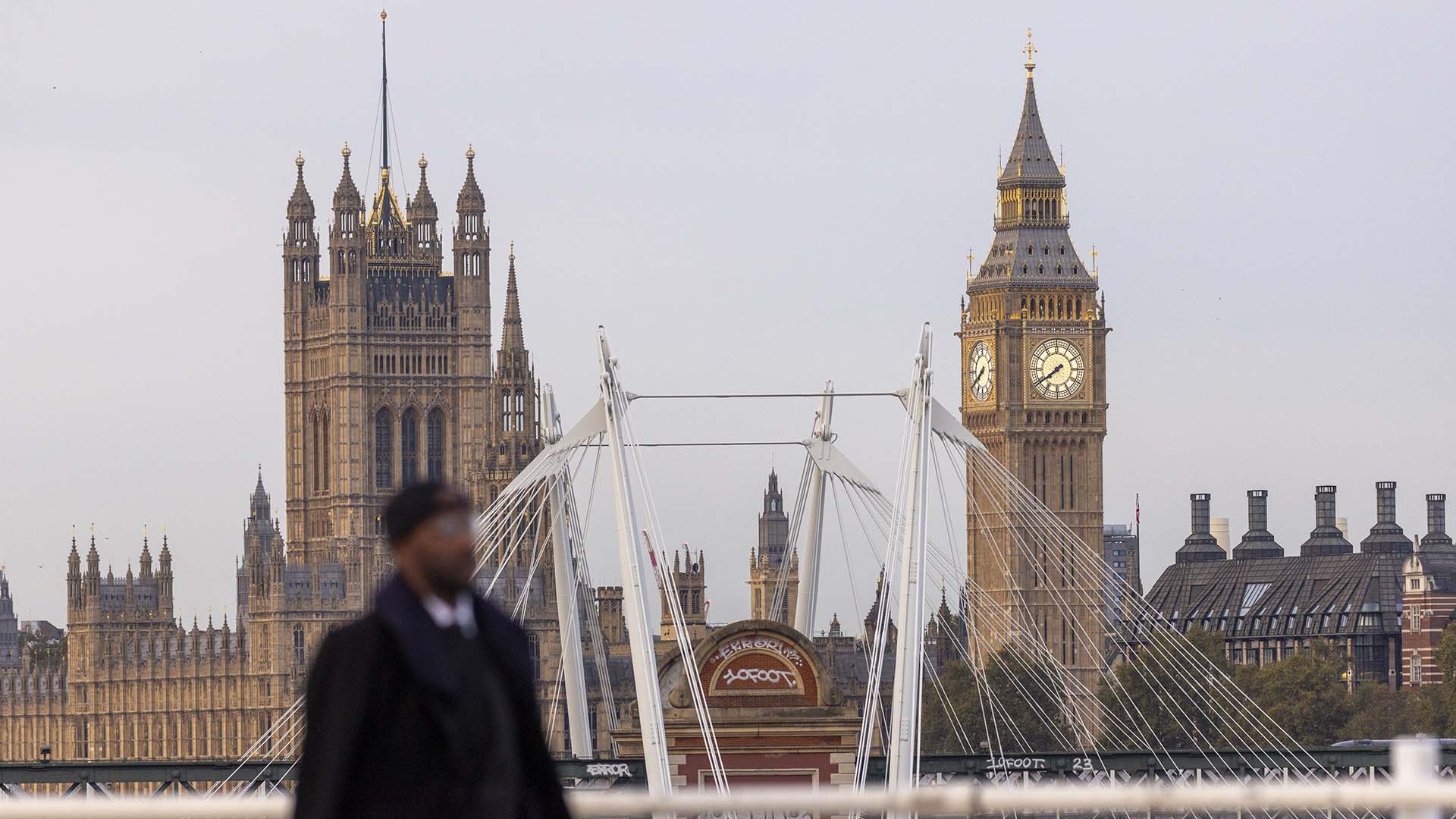 The United Kingdom has passed landmark transparency reforms intended to crack down on criminals and bad actors seeking to exploit weaknesses in the country's financial system to hide their identities and launder the proceeds of crime.
The Economic Crime and Corporate Transparency Act, which passed into law on Oct. 26, will make it harder to set up shell companies anonymously and to file false information about company ownership with U.K. authorities — a practice that has enabled several major scandals, including some documented by ICIJ.
Companies House, the U.K.'s company registration agency, will be given powers to verify the identities and addresses of company directors, remove non-compliant or fraudulent firms from its register, and share information with criminal investigation agencies.
The new rules will also bolster law enforcement powers to seize and freeze crypto assets, and create a new criminal offense to prosecute large companies for "failure to prevent fraud" committed by members of their staff.
In 2020, ICIJ exposed a cottage industry built around the administration of abuse-prone British limited liability partnerships (LLPs) and limited partnerships (LPs), operating in the heart of London. The shadowy companies are set up by offshore formation agencies, which register the companies and file the required paperwork with the British registrar.
ICIJ identified $4.5 billion in transactions connected to British shell companies, deemed suspicious by multinational banking groups. The investigation was carried out as part of the FinCEN Files, a project led by ICIJ and BuzzFeed News that found some of the world's biggest banks were at the center of a sprawling global money laundering industry.
The U.K. branch of Transparency International, an international anti-corruption advocacy organization, welcomed the passage of The Economic Crime and Corporate Transparency Act as "a major step forward in the fight against corruption" that will build on emergency reforms, passed in the wake of Russia's invasion of Ukraine, meant to reveal foreign ownership of U.K. property.
"It should not have taken the invasion of Ukraine to finally bring this bill forward, but its implementation should significantly strengthen Britain's defenses against fraud and money laundering," said Duncan Hames, Transparency International UK's policy director, in a statement.
It should not have taken the invasion of Ukraine to finally bring this bill forward, but its implementation should significantly strengthen Britain's defenses against fraud and money laundering.

— Duncan Hames, policy director at Transparency International UK
Even so, the group urged lawmakers to address remaining "loopholes" in the U.K. financial system, such as opaque trust structures and limited access to shareholder information.
Economic crime consultant Graham Barrow, who hosts The Dark Money Files podcast, told the ICIJ that the new laws may not be "the panacea that is being claimed", adding that implementing them could take years, even with sufficient resources and funding.
Barrow described the requirements for greater interagency information sharing as the U.K.'s "best hope" to expose "the different elements involved in the entire lifecycle of moving criminal funds through the system."
A more "complete picture of what is going on … should significantly improve the possibility of identifying those who seek to abuse the system," Barrow said.
The Economic Crime and Corporate Transparency Act also includes legal reforms that will allow courts to quickly dismiss spurious lawsuits brought against journalists covering financial crime and corruption by the targets of their reporting. Strategic Lawsuits Against Public Participation, or SLAPPs, have long been the focus of free-speech advocates who argue the lawsuits are used to intimidate journalists and deter legitimate public interest reporting.
The UK Anti-SLAPP Coalition, a group of civil society organizations that lobbied for the changes, hailed the announcement as "a landmark moment," while calling for similar protections for other types of journalism.
"We acknowledge and applaud this important first step but reiterate that SLAPPs are not only related to economic crime and can relate to any context, such as journalists exposing warlords and survivors of sexual abuse recounting their experience," said Dalia Nasreddin, UK Campaigns Manager at English PEN, which is part of the coalition, in a statement.