Oligarchs
Ukrainian oligarch sanctioned following the FinCEN Files investigation arrested in Ukraine
The pretrial detention of banking and media tycoon Ihor Kolomoisky comes as Ukraine pledges to root out corruption.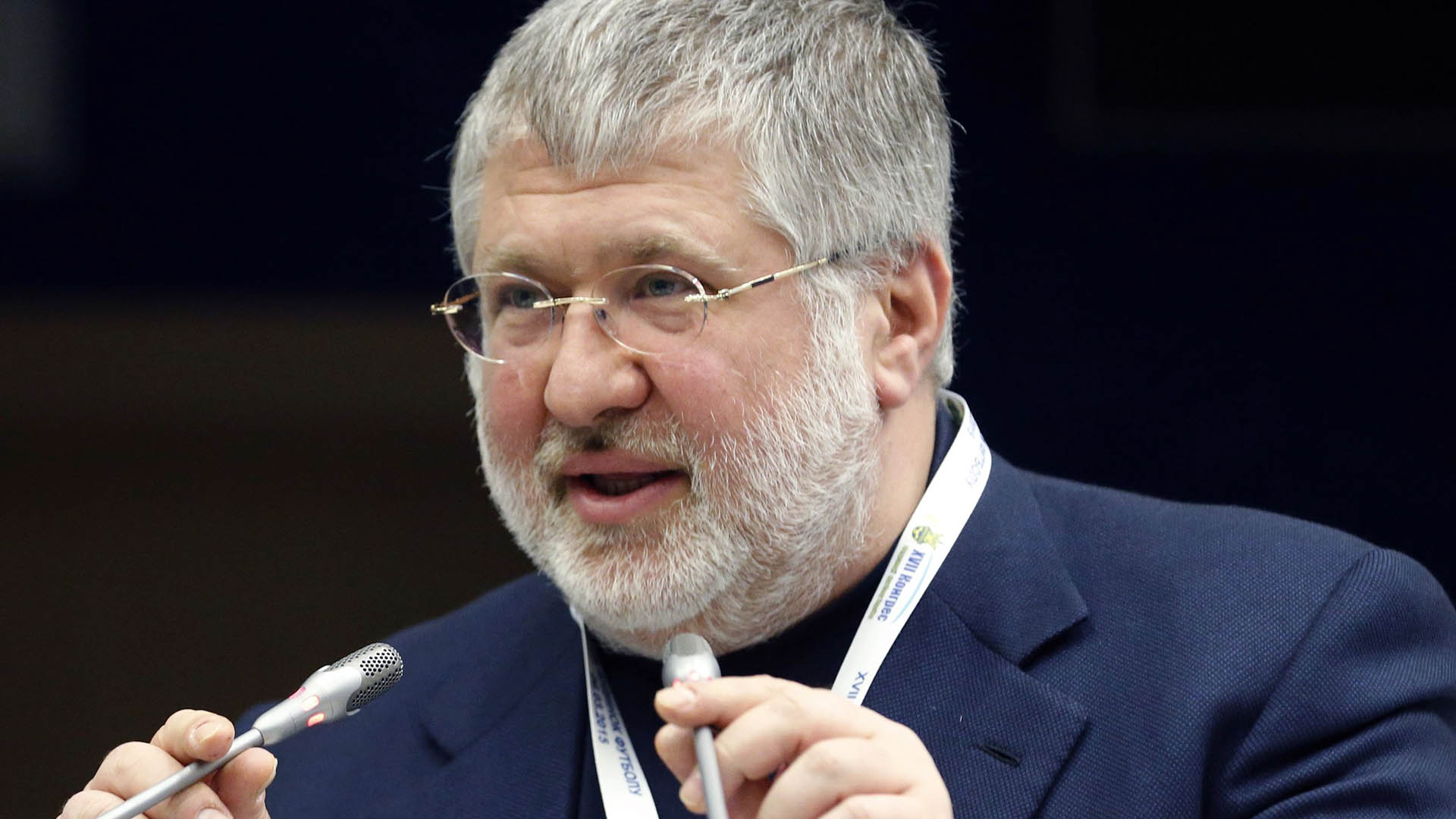 Powerful Ukrainian billionaire Ihor Kolomoisky faces allegations from two separate agencies of embezzlement from the country's largest bank and channeling ill-gotten gains into investments, including in the United States.
A Ukrainian court has ordered that Kolomoisky be held in pretrial detention for two months while authorities probe allegations of fraud and money laundering against him.
The court in Kyiv set bail at 509 million hryvnias ($13.7 million).
The oligarch, 60, professing his innocence, opted against posting bail, choosing instead to remain confined at the Security Service of Ukraine, or SBU, pretrial detention center.
The SBU is investigating allegations that Kolomoisky, along with associates, "laundered" more than half a billion hryvnias, around $14 million, by transferring funds abroad between 2013 and 2020, allegedly using banks under his control, including the nation's largest lender Privatbank.
His lawyers said that he would appeal the ruling.
Separately, Kolomoisky has been implicated in criminal proceedings currently under investigation by the National Anti-Corruption Bureau of Ukraine (NABU) over his former ownership of PrivatBank, which was nationalized in 2016 as part of a cleanup of Ukraine's financial system.
Now, NABU detectives have informed Kolomoisky and five of his associates that they are suspected of embezzling more than 9.2 billion hryvnias or $250 million using an offshore company between  January and March 2015, while he was head of the Dnipropetrovsk region.
According to sources, however, his detention by SBU has concerned investigators within the NABU because they believe it could allow him to evade their investigation.
"This is one of the biggest attacks on NABU," a NABU source acquainted with the situation told ICIJ. "Never before has a suspect sought refuge within the confines of a pretrial detention center, evading our investigative efforts."
Never before has a suspect sought refuge within the confines of a pretrial detention center, evading our investigative efforts.

— Source within the National Anti-Corruption Bureau of Ukraine
Kolomoisky is also currently under investigation by a U.S. federal grand jury over his alleged involvement in laundering hundreds of millions of dollars through U.S. real estate.
Ukrainian legal sources said that Kolomoisky's detention could effectively thwart any U.S. extradition request for him and may also hamper separate Ukraine investigations into his business dealings.
Reportedly worth $1.67 billion, Kolomoisky is one of Ukraine's wealthiest people and has been among its most influential figures. His diverse business portfolio has spanned oil, banking and real estate. His media empire, 1+1 Media, played a pivotal role in shaping Volodymyr Zelensky's successful presidential campaign.
On the day of Kolomoisky's arrest, President Zelensky signaled a shift in Ukraine's stance towards those who had "exploited Ukraine and operated above the law."
"I thank the law enforcement officers for their determination to bring every case to an end. The law must work," the president said in his evening statement.
Led by the International Consortium of Investigative Journalists and BuzzFeed News, the FinCEN Files investigation found that Deutsche Bank transferred more than $750 million to Kolomoisky's business interests in the U.S.
Over the course of a decade, Kolomoisky assembled a significant U.S. real estate empire, acquiring at least 22 properties. Among those acquisitions, a prominent Cleveland skyscraper, distinguished by its vaulted ceilings and housing one of the world's most expensive bank lobbies, stood out. Others included a dormant Motorola facility rising amidst the farmlands of northern Illinois and the former headquarters of Mary Kay Cosmetics in Dallas.
In the wake of the real estate buying spree, ICIJ revealed that Kolomoisky and his associates left a trail of vacant and boarded-up buildings, unpaid property taxes, hazardous factory conditions, unemployed workers, and at least four steel mills that filed for bankruptcy.
In 2020, FBI agents conducted raids on Kolomoisky-linked properties, including a penthouse office in Miami and another in Cleveland. Computers and records were confiscated as part of an ongoing inquiry.
U.S. prosecutors are pursuing the forfeiture of properties acquired by Kolomoisky and others.
In March 2021, the United States imposed sanctions on Kolomoisky and his entourage. In announcing the ban, U.S. Secretary of State Antony J. Blinken said that Kolomoisky had abused his role as the governor of his home province from 2014 to 2015, in ways "that undermined the rule of law." Zelensky publicly supported Washington's decision.
A year later, Kolomoisky's influence waned as he lost control over state-owned entities such as the oil companies Ukrnafta and Ukrtatnafta, in which his companies held substantial shares.
Subsequently, he was stripped of his Ukrainian citizenship. Kolomoisky is now a citizen of Israel and Cyprus, according to Serhiy Leshchenko, who is the advisor to the head of the Office of the President of Ukraine.
NABU sources told ICIJ that when the bureau was planning to serve Kolomoisky with a notice of suspicion, investigators feared the SBU's actions could upend their plans.  The SBU's detention of Kolomoisky grants it the authority to lead the case, potentially bypassing the newly established independent National Anti-Corruption Court.