FINCEN FILES
US sanctions Ukrainian oligarch featured in FinCEN Files investigation
The State Department bars Ihor Kolomoisky, saying he 'undermined the rule of law' in Ukraine.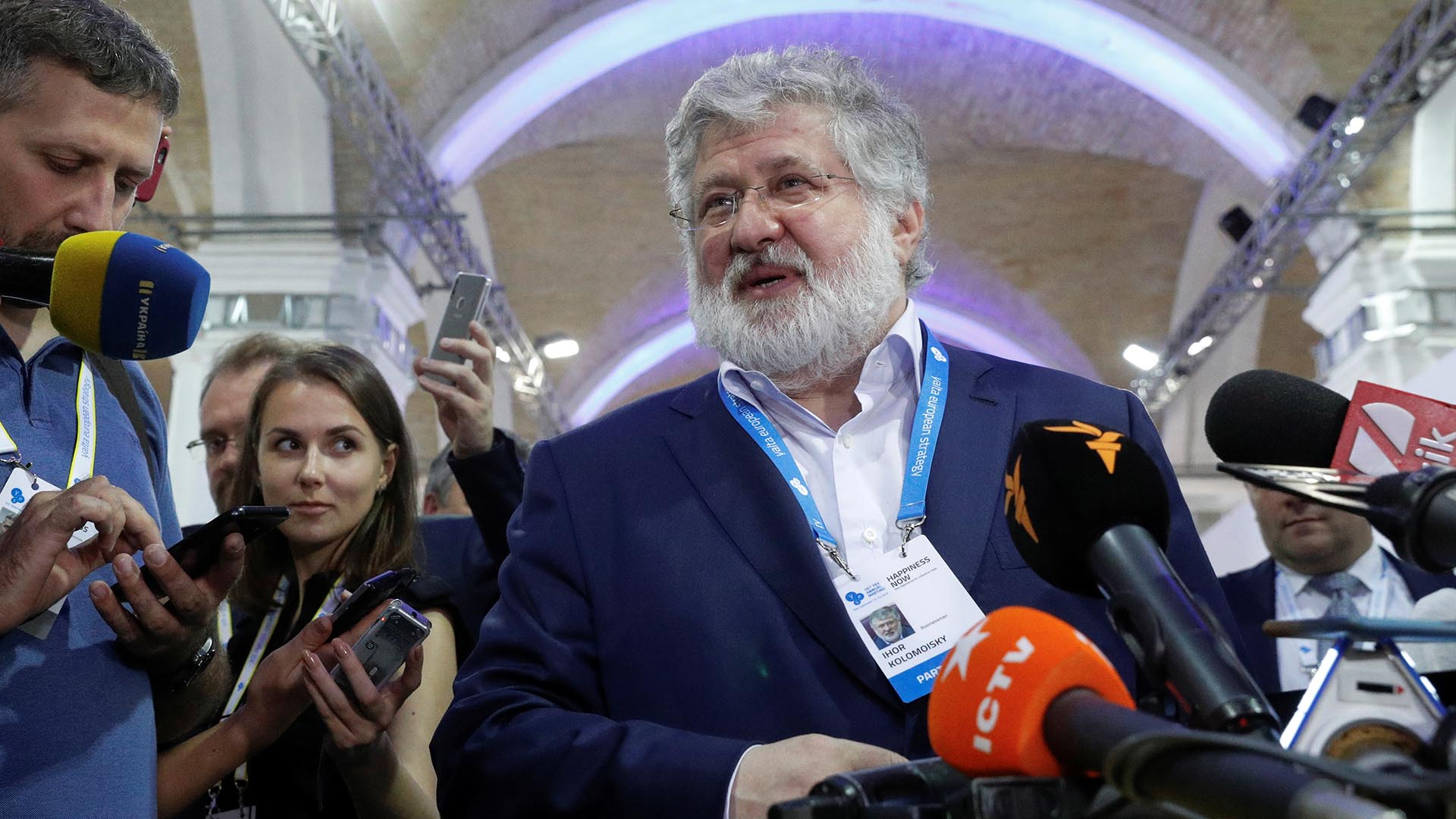 The Biden administration has officially barred Ihor Kolomoisky, a powerful Ukrainian billionaire accused of looting the country's largest bank and funneling the proceeds into investments in the United States and elsewhere, from entering the country.
In announcing the ban, U.S. Secretary of State Antony J. Blinken said that Kolomoisky had abused his role as the governor of his home province from 2014 to 2015, during the height of the Crimean conflict, in ways "that undermined the rule of law" and that he wielded his power "for his personal benefit."
Blinken said he was also concerned about Kolomoisky's "current and ongoing efforts" to undermine Ukrainian democracy. Kolomoisky, a key ally of Ukraine president Volodymyr Zelensky, and one of Ukraine's wealthiest and most powerful figures, emerged in events that led to the Trump impeachment drama.
Beyond the corruption allegations, Kolomoisky is under investigation for allegedly orchestrating one of the biggest bank heists in history.
Kolomoisky did not respond to interview requests. But in an interview last year, he denied the allegations that he was involved in any criminal activities.
The sanctions come as the U.S. government continues an investigation into activities by Kolomoisky that came to light last year when the FBI raided two companies under the control of he and his partners in Cleveland and Miami.
The U.S. Justice Department accused the 58-year-old oligarch and several associates of channeling hundreds of millions in fraudulent loans obtained from Ukraine's PrivatBank, which he co-owned, through shell companies and into the U.S., where the money was plowed into commercial real estate, including steel factories and office towers.
An investigation by the International Consortium of Investigative Journalists and BuzzFeed News last year found that Deutsche Bank, the troubled global lender, played a critical role, transferring more than $750 million to Kolomoisky's business interests in the U.S.
Much of that was funneled through companies set up in the British Virgin Islands and Delaware secretly under the control of Kolomoisky and his partners, records show.
The 22 properties Kolomoisky and his associates bought include an iconic skyscraper in Cleveland that once featured the largest bank lobby in the world, a shuttered Motorola facility in rural Illinois and a Dallas office park that was once the headquarters of Mary Kay Cosmetics. At one time, Kolomoisky and his partners were the largest commercial landlords in Cleveland.
In addition to urban buildings, they spent hundreds of millions purchasing at least nine steel manufacturing factories in Michigan, Kentucky, Indiana, West Virginia, and other states.
In their wake, Kolomoisky and his associates left a trail of empty, boarded-up buildings, unpaid property taxes, dangerous factory conditions, jobless workers and at least four steel mills that filed for bankruptcy, ICIJ found.
In one case, Kolomoisky and his associates abandoned an Ohio steel plant in 2016, leaving piles of illegally dumped hazardous waste and scores of workers without any medical coverage.
U.S. prosecutors are seeking to seize some of the properties that Kolomoisky and others purchased during the real estate buying spree.
Though the sanctions do not mention the Justice Department's criminal probe, Blinken said the department "will continue to use authorities like this to promote accountability for corrupt actors in this region and globally."
In addition to Kolomoisky, the sanctions are aimed at Kolomoisky's wife, Iryna Kolomoyska, his daughter, Angelika Kolomoyska, and his son, Israel Zvi Kolomyskyy, who are also banned from entry into the United States under the State Department's action.
U.S. Sen. Sherrod Brown, now chairman of the Senate Committee on Banking, Housing and Urban Affairs, credited the ICIJ and BuzzFeed News investigation for shedding light on the human impact that dirty money can have on communities when landlords take control of workplaces and buildings to clean their cash.
Money laundering is "absolutely not" a victimless crime, he told ICIJ in October.