IMPACT
In response to scandals and stolen art seizures, the Met plans to scour its own collections for looted artifacts
The museum's plan includes hiring a four-person team — led by a new "manager of provenance" — to root out suspect works among the Met's many treasures with a view to returning them.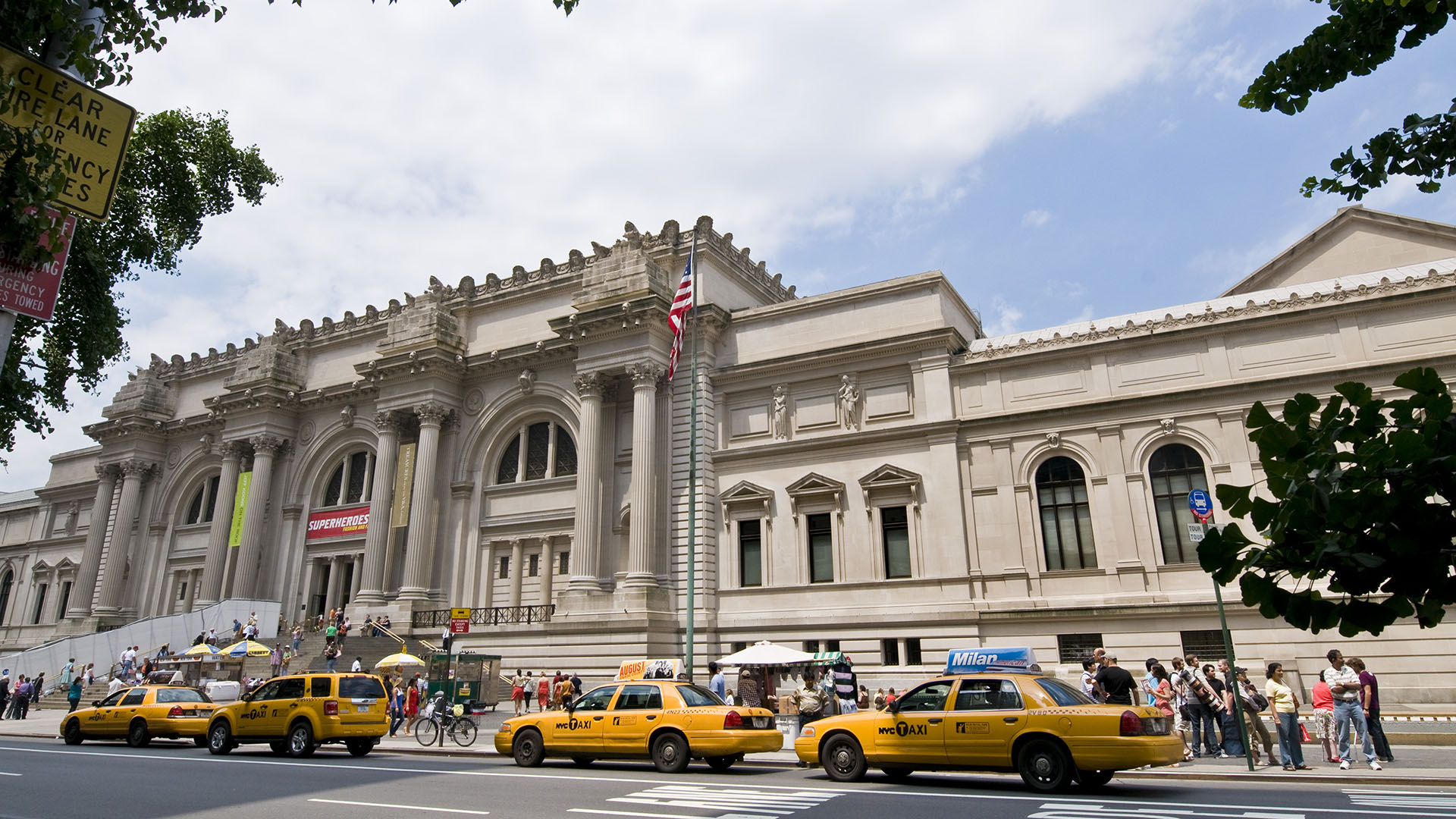 Rocked by a series of law enforcement and media probes, the Metropolitan Museum of Art has pledged to investigate suspicious works in the museum's 1.5 million-piece collection.
The move appears to be a rare admission by North America's largest museum that its endeavors to keep its collection clean have fallen short.
In a statement posted to the museum's website, Met director Max Hollein said a new four-person team of provenance investigators would work alongside curators, conservators and other researchers to expand efforts to examine its vast catalogue.
"First, we will broaden, expedite and intensify our research into all works that came to the Museum from art dealers who have been under investigation," Hollein said. "This examination will build on decades of research, and it is important that we allow whatever time is necessary for this urgent work to be completed."
Hollein noted particular attention would be paid by investigators to items added to the Met's collection between 1970 and 1990 — a period when the museum grew rapidly, aided by a lax approach to provenance.
The announcement follows ICIJ's latest investigation into the Met's collection, published in March, which found at least 1,109 pieces were previously owned by people who had been either indicted or convicted of antiquities crimes; 309 of them were on display at the time. Fewer than half of the 1,109 relics had records describing how they left their country of origin, even those from places that have had strict export laws for decades. Many of the items were removed after international guidelines were already put into place to restrict the movement of antiquities across national borders, according to museum records.
The Met's heightened focus on the origins of its collection comes amid a period of unprecedented law enforcement scrutiny. Last year, ICIJ reported Manhattan prosecutors had obtained several warrants to seize allegedly stolen antiquities  from the museum — with six seizures taking place in 2021 and 2022 alone. Now, such court-ordered seizures citing statutes like "criminal possession of stolen property" are happening almost routinely.
Hollein said the Met had since returned works to Egypt, Greece, Italy, Nepal, Nigeria and Turkey. Last month, the museum returned 16 works to India, he added.
"[As] a preeminent voice in the global art community, it is incumbent upon the Met to engage more intensively and proactively in examining certain areas of our collection and to increase the resources we dedicate to this ongoing crucial work," he said.
ICIJ began reporting on the Met's collection in 2021, examining the museum's Asian collection that included Cambodian antiquities that passed through the hands of Douglas Latchford, an indicted art trafficker believed to have played a key role in the mass pillaging of Cambodia's cultural heritage. The reporting drew from leaked financial records and built on previous reporting from the Chasing Aphrodite blog and elsewhere.
The Met's decision to investigate its works follows similar initiatives by other major museums including Boston's Museum of Fine Arts, which has had a provenance curator for years. But the Met's planned team, led by a new "manager of provenance", is believed to be the biggest of its kind in North America, according to the New York Times.
In addition to hiring the new research team, the Met will convene "thought leaders, advocates and opinion makers in the area of cultural property in various ways, both within the Museum and outside" and will increasingly publicly share its work with other countries, according to Hollein's statement.
Do you have a story about corruption, fraud, or abuse of power?
ICIJ accepts information about wrongdoing by corporate, government or public services around the world. We do our utmost to guarantee the confidentiality of our sources.
LEAK TO ICIJ
Hollein said the museum will also form a panel of 18 curators and other art experts "to consider our policies and practices" around its collection.
The statement did not provide a specific timeline for the review but Hollein emphasized that the work is "complex and will take time." He said the upcoming changes  "will make the Met an even stronger institution and a more powerful voice within the global community."