PANDORA PAPERS
Nigerian president appoints new minister accused of helping a former dictator launder looted billions
The new minister, Abubakar Atiku Bagudu, whose offshore dealings were detailed in the Pandora Papers, is a former ally of Nigerian dictator and notorious looter Sani Abacha.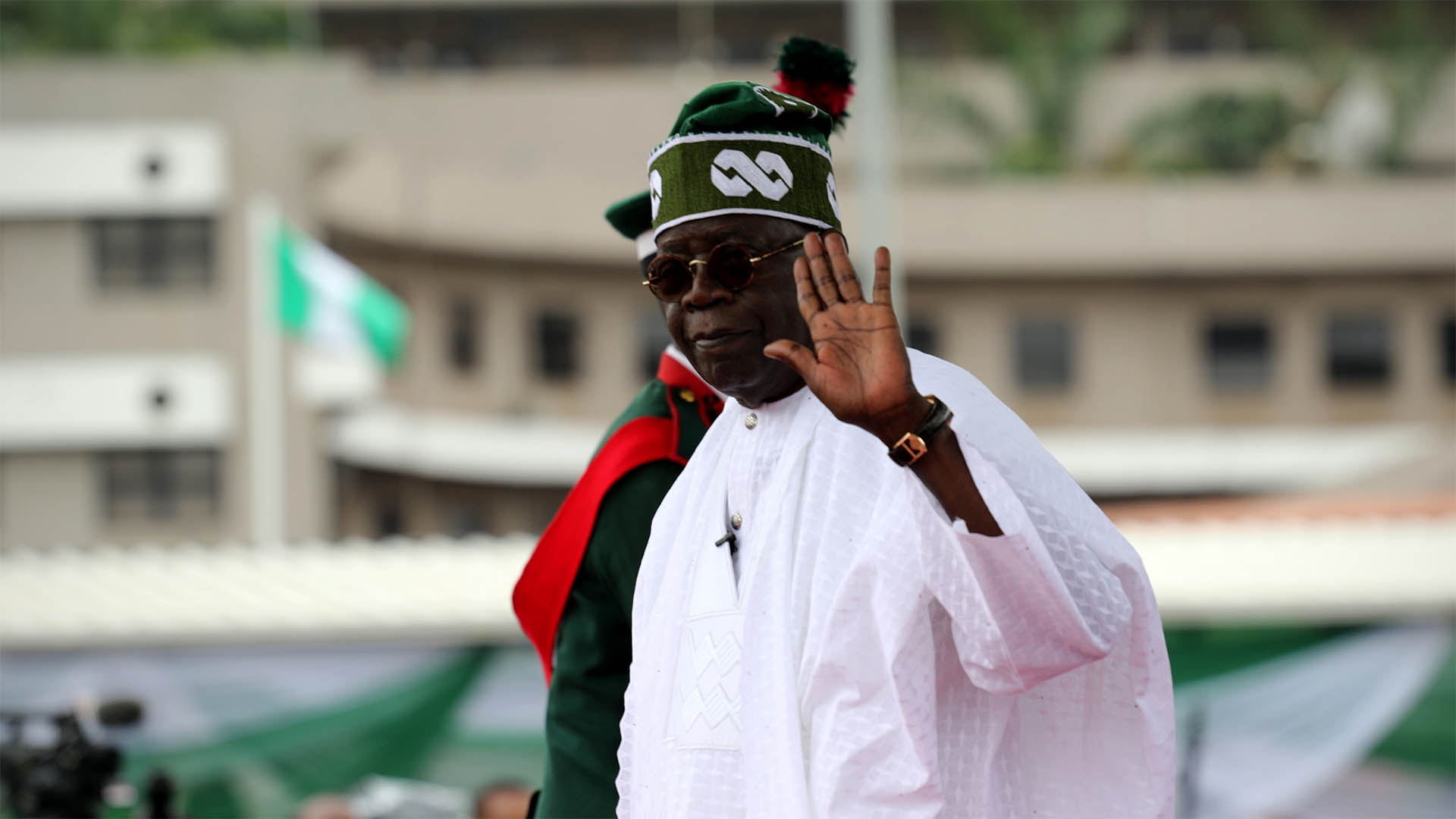 Nigeria's president is facing a storm of media criticism after choosing a new budget minister accused of helping former dictator Sani Abacha loot billions of dollars from the country.
Abubakar Atiku Bagudu, who previously served as a state governor and senator, was confirmed as a new minister in Nigerian President Bola Tinubu's government last week, despite having played an "instrumental role" in Abacha's plundering of the country from 1993 to 1998, according to the United States Department of Justice.
Tinubu, who was forced into exile during Abacha's reign, assumed the presidency earlier this year in a disputed election, after a campaign during which he promised to rid Nigeria of the "menace" of corruption. Despite Bagudu's alleged role in the Abacha regime's corruption, he and Tinubu became political allies following the formation of their All Progressive Congress party in 2013.
In a complaint from that year, the DOJ accused Abacha, Bagudu and other associates of "systematically" embezzling billions of dollars of public funds from Nigeria in the 1990s, siphoning the money out of the country via a network of offshore companies.
Over the past decade the DOJ, citing its jurisdiction over the U.S. banking system used in allegedly illegal transfers, has tried to seize offshore assets held in trust for Bagudu and his family under what the U.S. calls its Kleptocracy Asset Recovery Initiative. The U.S. program has received limited help from Nigeria, which argues that its hands are tied as a result of a 20-year-old agreement it reached with Bagudu.
Since Abacha's death in 1998, the Nigerian government has opted for a strategy of negotiation with his family and associates in an attempt to recover the stolen funds. In 2003, Nigeria reached a settlement with Bagudu who turned over hundreds of millions of dollars with no admission of guilt. Criminal charges and civil claims against him were dropped.
Bagudu's offshore finances were also detailed in ICIJ's 2021 Pandora Papers investigation, which revealed Bagudu was a client of Farrer & Co., the elite London law firm used by the British royal family. Reporting by media partners including Nigeria's Premium Times and the Guardian showed how, from 2010, Farrer & Co. helped Bagudu and his brother, Ibrahim Bagudu, transfer 98 million euros (about $120 million at the time) in cash and securities from an offshore trust registered in the British Virgin Islands to a complex trust structure known as the Blue Group, registered in Singapore and the Cook Islands.
Farrer & Co. used the services of Singaporean trust company, Asiaciti Trust Group Ltd., to administer the Blue Group, which afforded the Bagudu even greater secrecy and control over his hidden assets. Both Farrer & Co. and Asiaciti took Bagudu on as a client despite the serious reputational risks and what Asiaciti referred to as his "somewhat colourful past."
When Asiaciti decided to conduct "enhanced due diligence" on Bagudu, Farrer & Co. pushed back, saying it was unnecessary and that Bagudu's brother was unhappy with the added scrutiny.
In response to the Pandora Papers revelations, Farrer & Co. told the Guardian that it had conducted "extensive due diligence" on Bagudu. The firm and a lawyer for Bagudu denied there was any attempt to conceal assets in the trust structure and that the assets and details of how they were controlled had been disclosed to the relevant authorities.
Bagudu's appointment raises uncomfortable questions for Tinubu. Several activists and pundits have openly criticized Bagudu's fitness for the role given his past, including one commentator who wrote: "It's a reflection of the terrifying times we live in that Atiku Bagudu still resurfaces in the corridors of power and tries to position himself for an 'important role' in the new administration."
Tinubu, who assumed the presidency earlier this year in a disputed election, promised during his electoral campaign that he would "not give up" the effort to rid Nigeria of the "menace" of corruption. But he is himself no stranger to controversy: Allegations of corruption and questions about the source of his considerable wealth have long hung over him.
In a case separate to Bagudu's, the DOJ alleged that from the late 1980s accounts in Tinubu's name received money from the sale of heroin. He was not charged, but was ordered to forfeit $460,000 from his U.S. bank account to U.S. authorities.
More recently, a partner of a Lagos-based consulting firm which won a major revenue collection contract from the Lagos government while Tinubu was governor, claimed in a civil suit that the president had a hidden interest in the firm via proxies. The suit, which was filed in Lagos and later settled, alleged that the company was used for "massive corruption purposes including tax evasion, bribery of government officials, diversion of the funds."
Do you have a story about corruption, fraud, or abuse of power?
ICIJ accepts information about wrongdoing by corporate, government or public services around the world. We do our utmost to guarantee the confidentiality of our sources.
LEAK TO ICIJ
Nigeria's economy is hemorrhaging due to systemic corruption — a problem underscored by the charges U.K. police brought against former Nigerian oil minister Diezani Alison-Madueke earlier this month for allegedly accepting bribes in return for multimillion dollar gas and oil contracts.
According to the Nigeria Extractive Industries Transparency Initiative, the country makes up about 30% of the estimated $50–60 billion Africa loses each year to illicit financial flows.