Frequently asked questions about the Shadow Diplomats investigation
What's an honorary consul? What did the Shadow Diplomats investigation uncover? These questions and more, answered.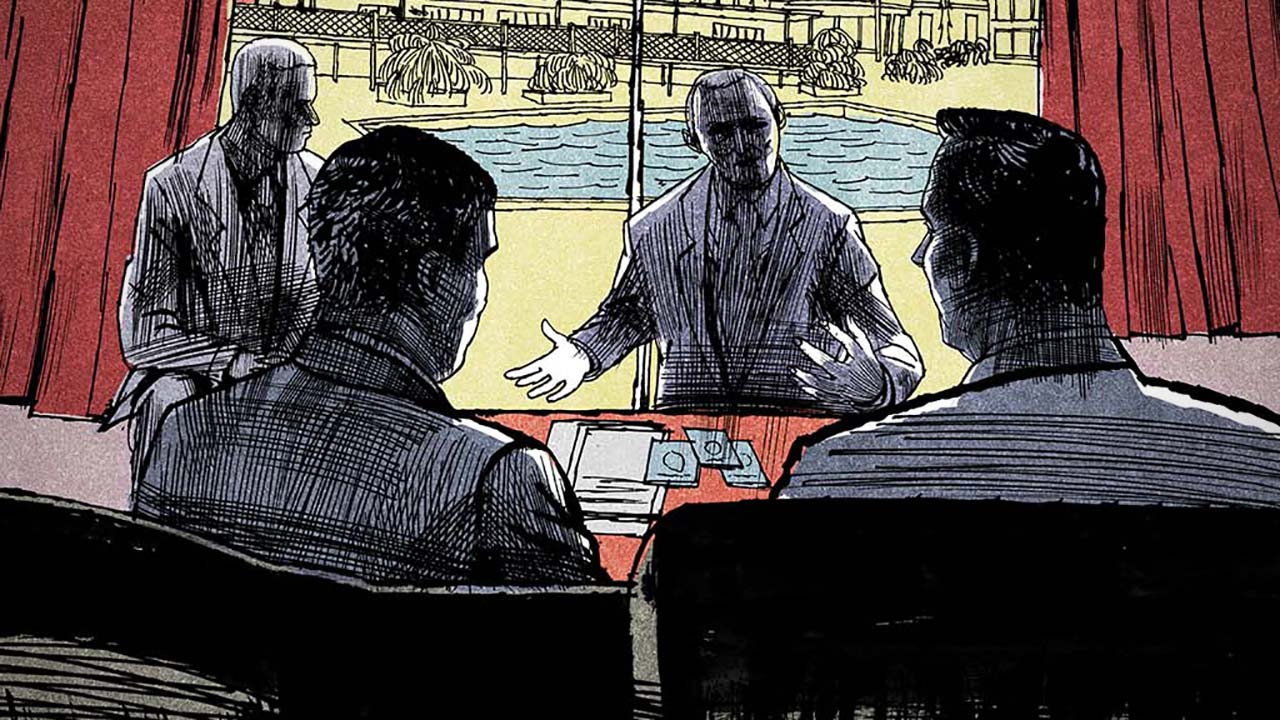 Shadow Diplomats is a collaboration between the International Consortium of Investigative Journalists, Propublica and 59 media partners from 46 countries. This guide aims to answer some of the primary questions about the collaboration and about the system of honorary consuls that's at the heart of the investigation.
What is the Shadow Diplomats investigation?
Journalists from 46 countries are shining light  on one of the least-examined roles in international diplomacy: the honorary consul.
The reporting found that numerous corrupt, violent and dangerous appointees, including those accused of aiding terrorist regimes, have turned a system meant to leverage the generosity of honorable citizens into a perilous form of rogue diplomacy.
What is an honorary consul?
Unlike ambassadors and other professional emissaries, honorary consuls are volunteer, part-time diplomats who work from where they already live, often drawing on connections and clout to promote the interests of the foreign governments that appoint them. In exchange, consuls gain entry into the lofty world of diplomacy and receive some of the same protections and perks provided to career diplomats.
Under international law, immunities and protections for honorary consuls are limited. In practice, however, protections and privileges can be wide-ranging.
Typical duties might include welcoming a visiting dignitary, helping stranded tourists and encouraging stronger business ties. Some honorary consuls are tasked with issuing visas.
How does someone become an honorary consul?
Honorary consuls are appointed by governments to serve their interests in foreign countries. The country where the consul lives must then approve the appointment.
A typical honorary consul might be a celebrity, former politician or successful businessperson with ties to the appointing country, for example.
The title has become so coveted that an industry of online consultants has emerged, promising to help deliver honorary consul appointments from impoverished countries for tens of thousands of dollars in fees.
"People buy these things or get them as a reward for supporting a political candidate, and people have no idea what they are supposed to be doing. And no one is busy checking them out," said Bob Jarvis, an international and constitutional law professor at Florida's Nova Southeastern University, who has argued for overhauling the system for almost 40 years.
Which countries use honorary consuls? Does my country appoint or host them?
Most countries participate in the honorary consul system, either hosting honoraries from other countries and/or appointing their own representatives abroad.
ICIJ compiled an index that measures how each country makes information available about honorary consuls that they send or receive.
What are some of the key findings of the Shadow Diplomats investigation?
The investigation identified at least 500 current and former honorary consuls who have been accused of crimes or embroiled in controversy.
Criminal consuls: Some consuls were accused of serious crimes, including drug and weapons trafficking, murder and fraud. At least 57 were convicted of crimes while they held their honorary consul positions.
Abuse of status: Some consuls abused their positions to enrich themselves, evade law enforcement or advance political agendas. Consuls have stood accused of hiding cash and contraband in their offices and pouches. They've invoked diplomatic credentials to avoid searches, arrest and imprisonment and to facilitate travel.
Links to terrorist groups: Nine honorary consuls identified by ProPublica and ICIJ have been linked to terrorist groups by law enforcement and governments. Most were tied to Hezbollah, a political party, social services provider and militant group in Lebanon. Former U.S. officials who have investigated Hezbollah's financial network said the use of honorary consul status by the terrorist group is well-organized and threatens national and international security.
Defenders of Putin: Some consuls have drawn public criticism or were removed from their posts for having supported and defended Russian President Vladimir Putin, and in several cases they have been accused of acting as agents of the Kremlin. Moscow's honorary consuls have remained active in some countries even as the U.S. and its allies levied sanctions amid Russia's invasion of Ukraine.
Pay to play: An online industry of consultants offers to help deliver honorary consul appointments for tens of thousands of dollars in fees. "Travel through diplomatic channels as a VIP-person" one company boasts online.
Oversight breakdowns: Governments have appointed thousands of honorary consuls, but no one has a reliable count. Seventy-eight countries do not publicly identify their honorary consuls, a lack of transparency that can impede law enforcement. Despite reports of problems, few countries have publicly announced reviews or reforms of the system.
What data was used in the Shadow Diplomats investigation?
ICIJ, ProPublica and its media partners conducted a first-of-its-kind review of public and confidential records about honorary consuls. Reporters scoured media archives in dozens of languages and searched court records from India to Canada. In Germany, Finland, El Savador and other countries, for example, reporters obtained information through public records requests. In other countries, including Italy, North Macedonia and Guinea, reporters obtained records from intelligence services, prosecutors and banks.
Why is the investigation called "Shadow Diplomats"?
While honorary consuls have existed for centuries, they remain one of the least understood and studied categories of diplomat. Many countries do not make public the names of honorary consuls they appoint overseas, making it difficult to track citizens who are helping to represent foreign governments.
Do you have a story about corruption, fraud, or abuse of power?
ICIJ accepts information about wrongdoing by corporate, government or public services around the world. We do our utmost to guarantee the confidentiality of our sources.
LEAK TO ICIJ
Why does the Shadow Diplomats investigation matter?
The Shadow Diplomats investigation shows that some honorary consuls around the world have for years exploited their legal status and protections to commit wrongdoing and evade justice.
The reporting found honorary consuls with ties to terrorist groups and others that exploited the diplomatic protections that come with the appointments to try to dodge lawsuits and smuggle goods across borders.
Yet few countries have publicly reviewed or reformed their honorary consul systems.
What is the International Consortium of Investigative Journalists (ICIJ)?
The International Consortium of Investigative Journalists (ICIJ) is a donor-supported investigative news outlet and consortium of reporters and media partners who work together to tell stories that rock the world.
ICIJ works with the biggest and the smallest media organizations in the world to do the watchdog journalism they used to do alone. We retain a network of trusted journalists, which has grown by invitation to 280 of the best investigative reporters from more than 100 countries and territories.
Who were the reporters and news outlets who worked on the Shadow Diplomats investigation?
The Shadow Diplomats investigation marks the first collaboration between the International Consortium of Investigative Journalists and ProPublica. One hundred and sixty journalists from 61 media outlets based in 46 countries joined the reporting. You can read the full list here.
How does ICIJ choose its investigation partners?
When bringing together a collaboration like the Shadow Diplomats investigation, ICIJ begins by assessing the data and identifying areas of reporting need, with a particular focus on engaging journalists in countries where we know there will be important stories and strong public interest. We then prioritize finding partners with proven investigative records, who we can trust to work discreetly, collaboratively and respectfully with reporters from around the world.
How do I get in touch with ICIJ if I want to share a tip or leak documents?
ICIJ ​encourages​ ​whistleblowers​ ​to ​submit​ ​all​ ​forms​ ​of​ ​content​ ​that​ ​might​ ​be​ ​of​ ​public​ ​concern​ ​-​ ​documents,​ ​photos, video​ ​clips​ ​as​ ​well​ ​as​ ​story​ ​tips — and to do so securely. We​ ​accept​ ​all​ ​information​ ​that​ ​relates​ ​to​ ​potential​ ​wrongdoing​ ​by​ ​corporate,​ ​government​ ​or public​ ​service​ ​entities​ ​in​ ​any​ ​country,​ ​anywhere​ ​in​ ​the​ ​world.​ ​We​ ​do​ ​our​ ​utmost​ ​to​ ​guarantee the​ ​confidentiality​ ​of​ ​our​ ​sources. Find out how to contact us securely here.