EXPLAINER
In global 5G race, telecom giants resort to bribery and other alleged abuses
Competing to dominate infrastructure in battleground states like Iraq, Ericsson and Huawei have been accused of using dodgy tactics to win contracts and secure control of more territory.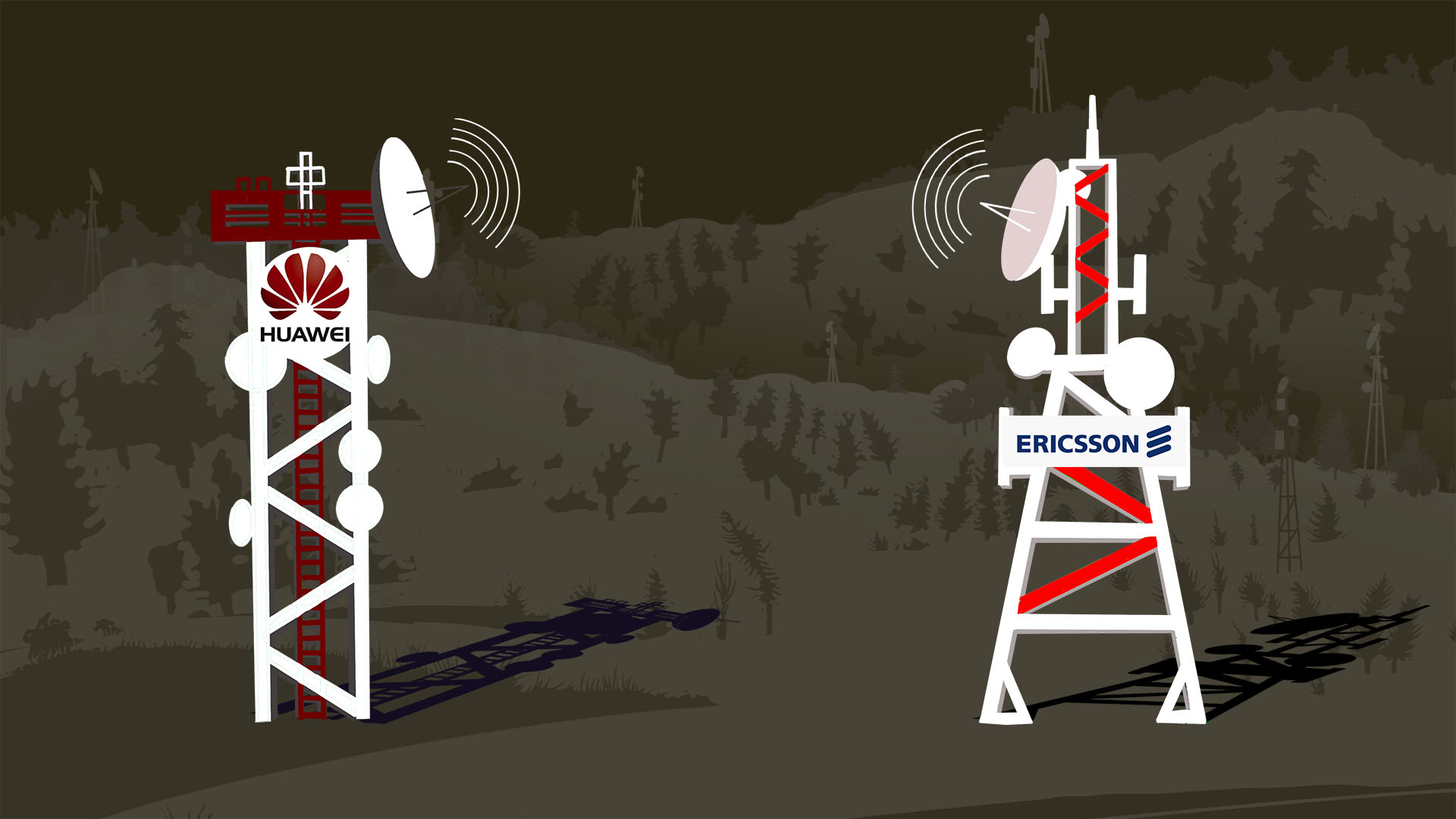 Telecom companies, like invading armies, are in the business of seizing territory and holding it.
So when the Islamic State militant group, commonly known as ISIS, emerged in Iraq in 2014, the Swedish firm Ericsson went to extreme lengths to keep operating there. Between 2011 and 2019, Ericsson and its vendors bribed public officials, paid protection money and exposed employees and contractors to dire threats, an internal company report shows. Ericsson did this even as it negotiated a settlement of charges that it had violated anti-corruption laws elsewhere in the world.
Why take the risk? Leaked company documents do not answer that question directly. But experts point to the high-stakes struggle for global dominance in an industry made more fiercely competitive by what could become a multitrillion-dollar market in the next decade: the new generation of mobile phone technology, known as 5G.
That race, said Robert Atkinson, founder and president of the Information Technology and Innovation Foundation, is most intense in battleground markets like Iraq.
5G: The next wireless technology
Telecom companies develop the infrastructure that makes a wireless network function, like cell towers and radio access network equipment. The next stage of that technology, 5G, represents an evolutionary leap forward. 5G is the tech world's response to an increase in smart devices congesting radio frequencies — similar to the way too many vehicles can jam a highway.
By opening up more frequencies, 5G promises shorter lag times and faster download speeds. It also makes it easier for appliances connected to the internet to communicate, enabling, for example, vehicles to signal one another to avoid collisions. But 5G also poses privacy concerns as more and more data — some of it as personal as how many eggs are left in your smart refrigerator or the video feed from your baby monitor — travels across networks.
This next-generation technology could generate $12.3 trillion in sales worldwide by 2035, according to analytics firm IHS Markit.
Ericsson vs. Huawei
Ericsson controls nearly 15% of the global market for telecom infrastructure, according to research firm Dell'Oro Group. The company's largest market is the United States, and it has received more than $113 million in U.S. government contracts since 2008. In early 2021, Ericsson won an $8.3 billion contract, its largest ever, awarded by Verizon, one of the biggest U.S. wireless carriers, to provide radio access network equipment over five years.
As big as Ericsson is, it is dwarfed by the state-backed Chinese giant Huawei Technologies Co., which controls about 30% of the global market. Huawei reported early last year that it had signed more than 1,000 5G contracts worldwide. Some experts say China's aggressive economic policies, promoting exports and limiting imports, have unfairly propelled Huawei ahead of its competition.
The third major player is Finland-based Nokia. Nokia's largest contracts include a 2018 deal worth $3.5 billion to expedite 5G deployment for U.S. carrier T-Mobile. Though Nokia controls about as much of the market as Ericsson, it has been on the downswing for several years and recently lost a major Verizon contract to Samsung Electronics.
The West vs. China
The U.S. and some other Western democracies view Huawei as an agent of the Chinese government, and they are intent on keeping the company out. As evidence of Huawei's subservience to the state, they point to Chinese laws that require Huawei to turn over company data to the government if asked, potentially risking the security of Huawei customers.
An even bigger fear is that, in the event of a global conflict, China might direct Huawei to sever services, causing major disruptions. In an instant, entire nations could be locked out of banks, hospitals and other providers of essential services.
"They could say, 'Hey, we're going to invade Taiwan, and if you intervene, we'll shut down your 5G network remotely,'" Atkinson said.
Sweden joined a handful of countries in 2020 that bar companies from working with Huawei or using Huawei equipment for their 5G networks. China retaliated, awarding Ericsson a much smaller-than-expected share of Chinese 5G contracts.
The final battlegrounds
With the U.S. and other major democracies relying heavily on Ericsson while China uses Huawei equipment almost exclusively, smaller Asian and African countries have become primary battlegrounds. Both companies have been accused of paying bribes and other abuses to win contracts and secure control of more territory.
A U.S. Justice Department investigation found that Ericsson had committed ethical breaches in five countries, according to a 2019 deferred prosecution agreement. The violations include bribing officials in Djibouti, China's foothold in Africa.
In an interview, Jacob Helberg, a senior adviser at the Stanford University Center on Geopolitics and Technology, said Huawei's actions have been even worse. He said the company's extensive history of offering bribes to political leaders has distorted the market. "Other telecoms that want to compete with these state-backed actors like Huawei are under a lot of pressure to engage in similar practices in order to be competitive," Helberg said.
After revelations of widespread corruption, Ericsson announced that the company would improve its ethics and compliance program. Huawei, on the other hand, has dismissed many allegations of dodgy business dealings, stating on its website, "Huawei believes that corruption severely damages fair market competition and is a threat to the development of our society, economy and enterprises."
Do you have a story about corruption, fraud, or abuse of power?
ICIJ accepts information about wrongdoing by corporate, government or public services around the world. We do our utmost to guarantee the confidentiality of our sources.
LEAK TO ICIJ