ERICSSON LIST
Families of slain and injured sue Ericsson over claims it funded Middle East terror
A new lawsuit alleges the company routed funds through partners to terrorists while Americans were risking their lives in Iraq, Afghanistan and Syria.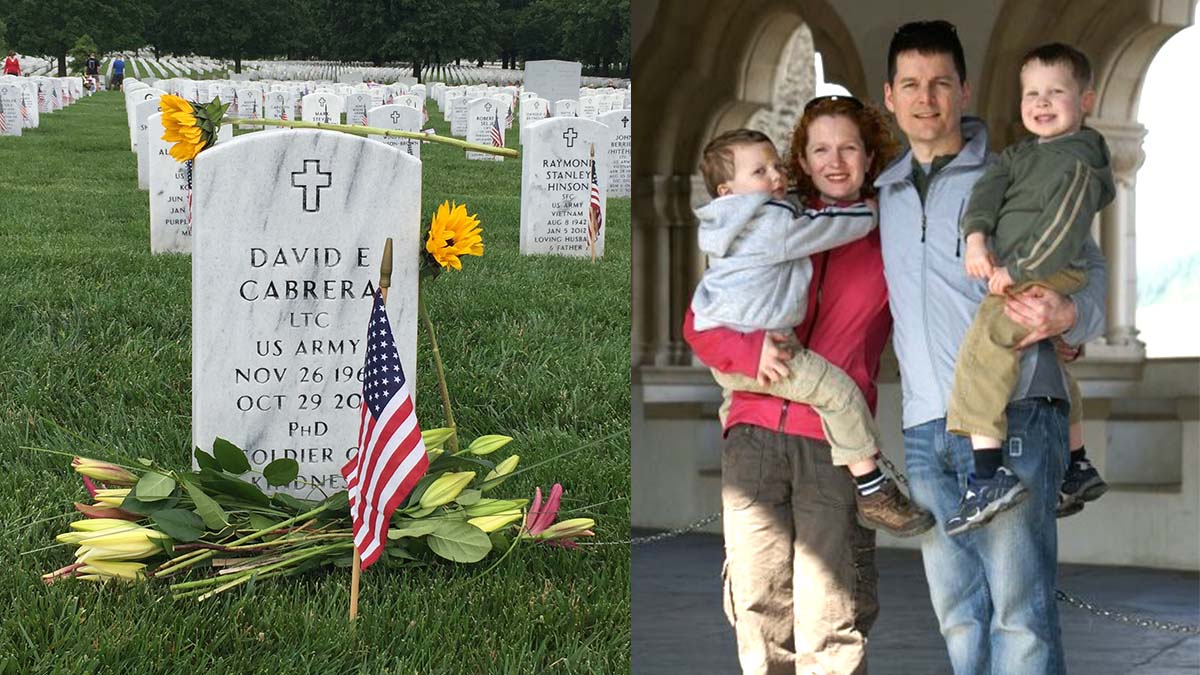 Families of Americans killed, injured and held hostage by terrorist groups in the Middle East sued Swedish telecom giant Ericsson on Friday, accusing the company of funneling protection payments to al-Qaeda, al-Qaeda-in-Iraq, and the Islamic State that funded the groups'  attacks on American troops.
The lawsuit, filed in federal court in Washington, D.C., said the company formally known as Telefonaktiebolaget LM Ericsson and a U.S. subsidiary allegedly routed funds through its local Iraqi telecom partners, Asiacell and Korek, to pay terrorist groups that waged attacks on Americans in Iraq, Afghanistan, and Syria.
"While Americans were risking their lives between 2005 and 2021 to help rebuild Iraq, Afghanistan, and Syria, LM Ericsson and Ericsson Inc. facilitated illicit Iraq-related transactions that they knew terrorists such as ISIS used to finance attacks," said Ryan Sparacino, partner of the Washington-based law firm Sparacino PLLC.
According to the lawsuit, Ericsson violated U.S. anti-terrorism laws and deployed a network of consultants, subcontractors, partners and slush funds to transfer payments to terrorist agents, while ISIS was waging a violent campaign against U.S. forces and their allies.
The allegations in the lawsuit echo reporting by the International Consortium of investigative Journalists, which obtained leaked Ericsson documents that detail alleged corrupt practices in 15 countries, including in Iraq where the Swedish telecom giant may have made payments to the ISIS terror group.
The lawsuit cited reporting by ICIJ and 30 media partners in 22 countries that Ericsson or its agents paid to smuggle equipment through ISIS-held zones on a route known as the "Speedway."
Among the hundreds plaintiffs in the case are the estates of James Foley, a journalist who went missing in Syria and was ultimately beheaded by ISIS; Kayla Mueller, who served in Syria as a humanitarian aid worker and died at the hands of ISIS; and August Wildman, whose husband, Army Lt. Col. David E. Cabrera, was killed in a 2011 suicide bombing in Kabul.
Cabrera, 41, was a social worker who wanted to go to Afghanistan to help troops suffering trauma in the line of fire. A father of four, he was there only 29 days when he was killed.
"The reason I'm doing this is because Dave was all about helping people," Wildman, his widow, said in a telephone interview on Friday. "And now I finally have the opportunity to do the same thing.
"We lost people we never should have lost because companies like Ericsson chose profits over people. Dave's four children don't have a dad because someone at Ericsson decided that their bottom line was more important than our five year old getting to grow up with his father."
ICIJ's reporting revealed that Ericsson made tens of millions of dollars in suspicious payments in Iraq, financing slush funds, trips abroad for defense officials, and payoffs to executives at corporate customers and possibly terrorists.
Days after ICIJ's report, the U.S. Department of Justice told Ericsson that it failed to disclose enough information about possible misconduct in Iraq before a 2019 criminal settlement, the company said.
In that settlement,  the Swedish firm had paid more than $1 billion to resolve allegations of corruption in five countries but not Iraq.
Now new investigations of Ericsson's conduct in Iraq are underway by the DOJ and the U.S. Securities and Exchange Commission.
In the lawsuit filed Friday, lawyers for the service members' families said that beyond the ICIJ reporting, they developed information from witnesses, along with declassified intelligence, congressional testimony and reports, and other press accounts.
The Sparacino PLLC law firm represents American families in 10 lawsuits against Iran and corporate defendants accused of bribing or laundering money for terrorists.
According to the lawsuit against Ericsson, the company hired consultants and subcontractors who used an "offloading scheme" to finance terrorism.
Under such a scheme, the lawsuit said, companies negotiate with a trusted intermediary ally to "offload" an illicit payment stream to that intermediary. "Such ally, in turn, typically does not have the same legal exposure as the partner doing the offloading (e.g., the difference between a U.S. company and an Iraqi firm), and therefore agrees to serve the offloading function in exchange for some benefit, such as off-books cash payoffs, commercially unreasonable terms (in the ally's favor) on another aspect of their contract, free goods, and so on," the lawsuit said.
When the local provider Asiacell made protection payments to al-Qaeda, al-Qaeda-in-Iraq, and Islamic State, according to the lawsuit, it often did so through Ericsson or its  subcontractors.
Likewise, Ericsson used Korek and others in an "offloading" strategy to pass illicit payments to militants, the lawsuit said.
Ericsson declined to comment.
Asiacell and Korek did not respond to ICIJ's request for comment.
The alleged payments described in the lawsuit helped finance suicide attacks, hostage taking, torture, roadside bombs  and beheadings in Iraq, Afghanistan and Syria and claimed hundreds of lives. To date, al-Qaeda, al-Qaeda-in-Iraq, and the Islamic State have collectively killed, or helped kill, more than 2,500 U.S. service members and wounded roughly 30,000 more throughout the Middle East, Europe, Asia and Africa, the lawsuit says.