IMPACT
Ericsson facing ongoing probes and fallout months after ICIJ revealed new corruption breach
The Swedish telecom company has been sued by investors and investigated by authorities since the Ericsson List investigation.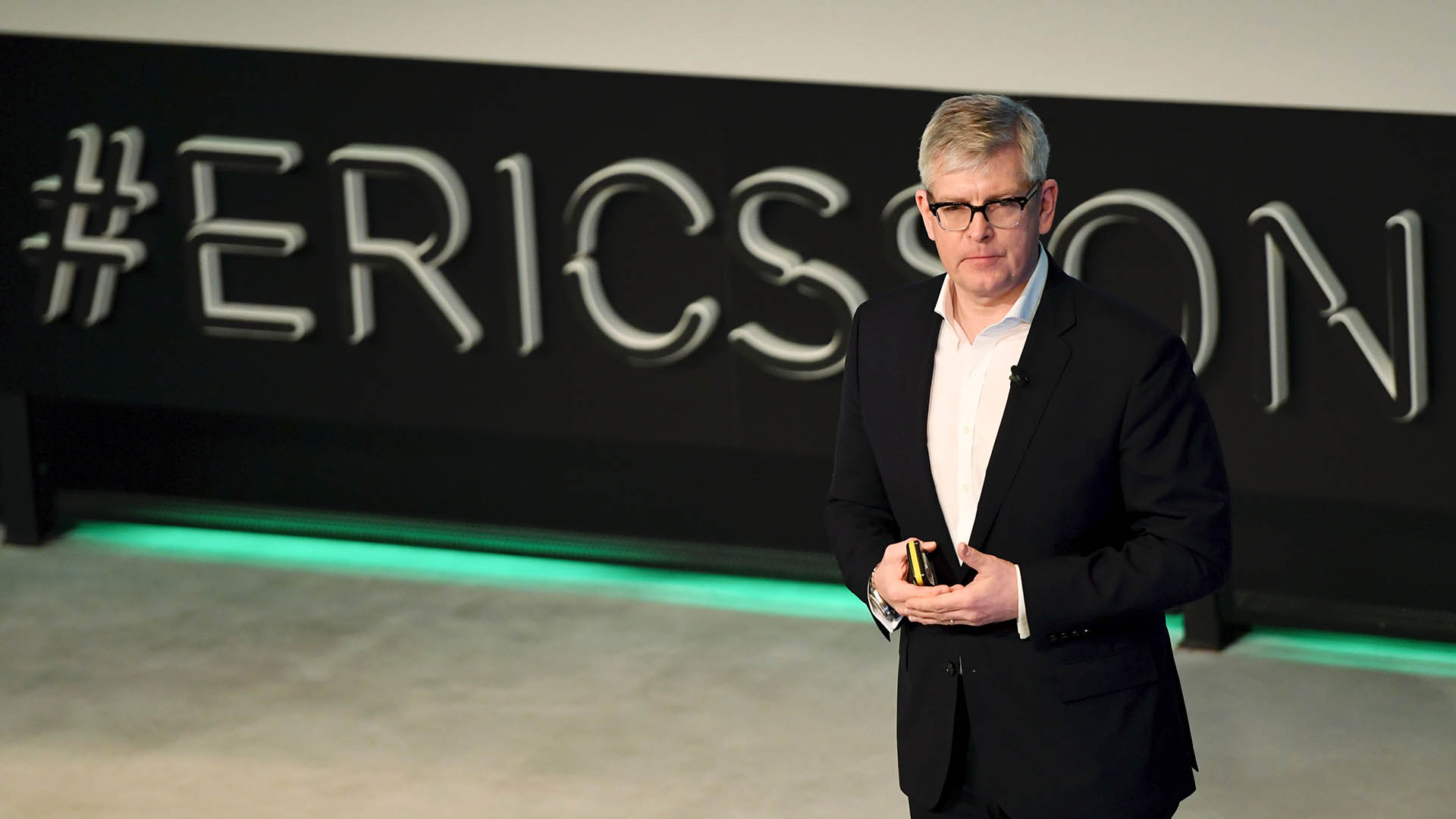 The Ericsson List investigation – which exposed the telecom giant's dealings with Islamic State terrorists in Iraq – triggered upheaval at the company that began before publication and continues to this day.
The company's share price has plummeted, its chief legal officer is gone, investors are suing, the U.S. Securities and Exchange Commission is investigating, and the U.S. Justice Department has served notice that new penalties are on the way for violation of an earlier corruption settlement.
Based on a leaked Ericsson internal compliance report obtained by the International Consortium of Investigative Journalists, the Ericsson List project revealed a broad pattern of corruption involving tens of millions of dollars in suspicious payments over nearly a decade to sustain the company's business in Iraq, financing slush funds, trips abroad for defense officials and payoffs through middlemen to corporate executives and possibly terrorists.
In a manic drive for profit, the series revealed, the company wrote a letter asking permission from ISIS to work in a city the group controlled and even paid to smuggle equipment through ISIS-controlled areas on a route known as the "Speedway," ignoring frantic internal warnings and putting workers' lives in grave peril.
In early February, ICIJ and partnering news organizations sent detailed questions to Ericsson about the secret internal review.  Within days of emailing our multi-page letter of questions based on the project's findings, Ericsson, rather than respond to them, issued a public statement acknowledging "corruption-related misconduct" in Iraq and possible payments to ISIS.
The day after Ericsson CEO Börje Ekholm's admission that the company might have paid ISIS, the company's share value plunged $4.4 billion, or more than 10%.
Ekholm then granted interviews to news outlets not in possession of the leaked documents, a misuse of the grace period granted interview subjects by responsible news organizations. Ericsson never directly responded to ICIJ's specific questions.
Weeks after publication, the U.S. Justice Department told the telecom giant it had breached a 2019 criminal settlement and failed to fully disclose misconduct in Iraq, including possible payments to the Islamic State terrorist group, setting up the company for further penalties. Soon after, Ericsson replaced its chief legal officer.
As U.S. prosecutors were preparing additional sanctions, investors filed a spate of lawsuits alleging the company withheld material information about its operations in Iraq.
In June, Ericsson said that it had been notified that the Securities and Exchange Commission had "opened an investigation concerning the matters described in the company's 2019 Iraq investigation report." The investigation is pending. Swedish prosecutors launched then dropped investigations into suspicious Ericsson payments into several countries including Iraq, Kuwait and China.
Do you have a story about corruption, fraud, or abuse of power?
ICIJ accepts information about wrongdoing by corporate, government or public services around the world. We do our utmost to guarantee the confidentiality of our sources.
LEAK TO ICIJ
On top of these government investigations, families of the slain and injured sued Ericsson over claims it funded Middle East terror.  The suit alleges the company routed funds through partners to terrorists while Americans were risking their lives in Iraq, Afghanistan and Syria.
But it's been investors who have asked some of the most pointed questions on conference calls and at the company's springtime annual meeting:
"You might get (the) impression (that) it's about money and fines and share prices," one shareholder told Börje Ekholm, Ericsson's CEO. "These are lives of people…. This could have contributed to crimes against humanity."
Today, Ericsson shares languish at less than half the  value they held before ICIJ sent its first questions; one stock analyst wrote the company was at risk of becoming "uninvestable."
Ericsson's corruption in Iraq lasted more than a decade, the records show, encompassing the period after 2013, when it had publicly acknowledged that it was cooperating with U.S. prosecutors to settle criminal charges of bribery from Africa to China; after 2014, when ISIS rolled into Northern Iraq, sowing terror, murder and mayhem; and up to and including 2019, when it signed its plea deal in a U.S. federal court.
ICIJ shared the leaked records with The Washington Post, SVT in Sweden and 28 other partners in 22 countries, which spent months examining other documents and interviewing ex-employees, government officials, contractors and other industry insiders in Iraq, London, Washington, Jordan, Lebanon and elsewhere.
The Ericsson List project illustrated the risk of corruption in the $1.6 trillion telecom industry and particularly the power imbalance between powerful multinationals and developing nations where the rule of law is weak. The probe also shines a light on the Justice Department and its controversial reliance on so-called deferred prosecution agreements, a form of probation that critics say does little to deter corporate malfeasance.
The latest installment of the Ericsson List shines a light on how corporations repeatedly violate the terms of such probation agreements as the controversial prosecutorial tactic has been adopted by countries around the world.