IMPACT
Ericsson agrees to $206m plea bargain with US in bribery case
U.S. prosecutors say Ericsson didn't fully disclose evidence of possible serious misconduct in Iraq until the telecom firm learned that ICIJ and its partners were about to publish an investigation.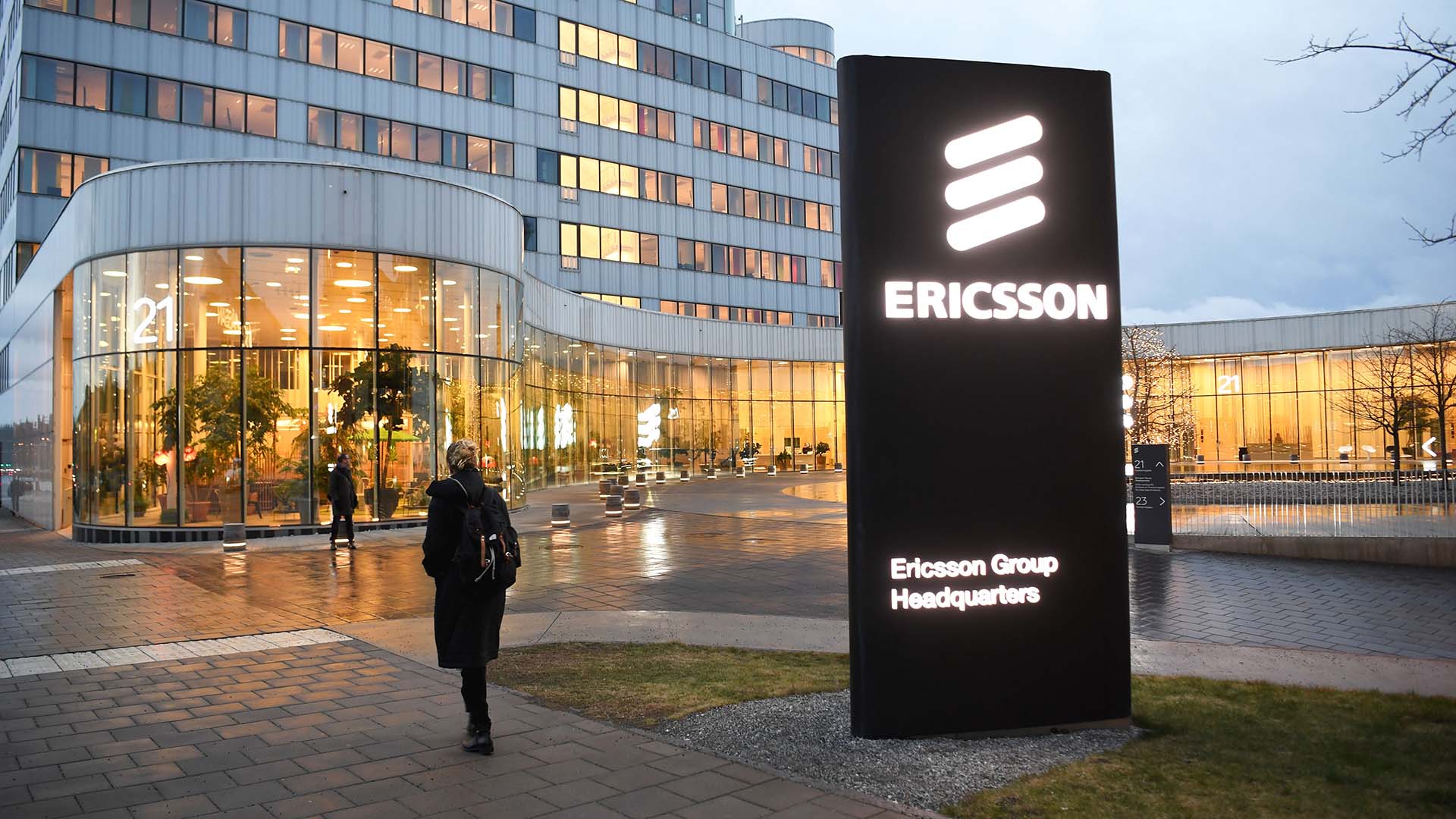 Swedish telecom giant Ericsson has agreed to plead guilty and pay a $206 million fine for breaching its deferred prosecution deal with U.S. authorities by withholding information about its alleged misconduct in Iraq and other countries.
In 2019, Ericsson admitted to accusations of bribery and other wrongdoing in multiple countries and paid a record $1 billion fine under a deferred prosecution agreement struck with the U.S. Department of Justice. The deal allowed the company to avoid a criminal conviction but required it to report any potential wrongdoing and submit to the scrutiny of an outside monitor over a three-year period.
But Ericsson has violated the deal twice since 2019. In October 2021, the DOJ contacted Ericsson about a breach of the settlement, but no specific details were made public. Then, in early 2022, just days after the International Consortium of Investigative Journalists published its Ericsson List investigation, the DOJ told the telecom giant it had violated the corruption settlement a second time by failing to fully disclose misconduct in Iraq.
In February 2022, reporting by ICIJ and 30 media partners revealed a pattern of bribery, internal corruption probes and misdeeds in more than a dozen countries beyond those included in the 2019 DOJ agreement. This included allegations of misconduct in Iraq, where the company had made tens of millions of dollars in suspicious payments from 2011-2019 to sustain its business.
The investigation – based on leaked internal reports from Ericsson's compliance department – revealed the company sought permission from Islamic State terrorists to work in an ISIS-controlled city and paid to smuggle equipment into ISIS areas on a route known as the "Speedway."
On Thursday, court documents confirmed that Ericsson "omitted" details about its issues in Iraq in earlier disclosures to the DOJ. It was only after ICIJ journalists sent questions to the company and the DOJ as part of the media partnership's Ericsson List reporting that the extent of the allegations became clear, U.S. prosecutors said.
In its statement announcing the new $206 million criminal penalty, the Justice Department said Ericsson failed to disclose evidence and allegations of wrongdoing. This "prevented the United States from bringing charges against certain individuals and taking key investigative steps."
"Ericsson engaged in significant [Foreign Corrupt Practices Act] violations and made an agreement with the Department of Justice to clean up its act," said U.S. Attorney Damian Williams for the Southern District of New York. "The company's breach of its obligations under the [deferred prosecution agreement] indicate that Ericsson did not learn its lesson, and it is now facing a steep price for its continued missteps."
ICIJ director Gerard Ryle said the case demonstrated the pivotal role that investigative journalism plays in holding companies and other institutions to account.
"Deep-dive, cross-border journalism has yet again proven to be one of the world's most important tools for exposing wrongdoing and bringing injustices to light," he said.
Ericsson CEO Börje Ekholm said in a statement that the guilty plea and fine "means that the matter of the breaches is now resolved" and that Ericsson is "a very different company today."
Ekholm said the new legal action is "a stark reminder of the historical misconduct" that led to the 2019 deal with the U.S. government. "We have learned from that and we are on an important journey to transform our culture," he said.
Ericsson also said it is continuing to cooperate with investigations by the DOJ and the U.S. Securities and Exchange Commission into its operations in Iraq, but that it had no timeline for the completion of the investigation.
The news of the plea agreement comes as the company is facing a slump in orders for its 5G equipment in the U.S. and elsewhere. In February, Ericsson announced that it would lose close to 10,000 jobs worldwide as it sought to cut costs. Earlier this week, Ericsson also announced the departure of its chief compliance officer.
'Companies should be on notice'
The DOJ said that the additional penalty against Ericsson should serve as a warning to other corporations that have entered into similar agreements.
"Companies should be on notice that we will closely scrutinize their compliance with all terms of corporate resolution agreements and that there will be serious consequences for those that fail to honor their commitments," said Assistant Attorney General Kenneth A. Polite Jr. of the Justice Department's Criminal Division.
But Peter Reilly, a law professor at Texas A&M University, said the fine amounts to a relatively small fraction of Ericsson's annual revenue, and questioned whether such penalties serve as a genuine deterrent for other companies.
"No jail time, no money penalty against their own salaries, no demotion in position, no real reputation consequences," he said. "That sounds like a speeding ticket to me."
In December, an ICIJ investigation found that the use of deferred prosecution agreements and other similar tools had proliferated around the world, despite withering criticism from academics, judges and other experts who say such settlements fail to prevent corporate wrongdoing.
Do you have a story about corruption, fraud, or abuse of power?
ICIJ accepts information about wrongdoing by corporate, government or public services around the world. We do our utmost to guarantee the confidentiality of our sources.
LEAK TO ICIJ
ICIJ's investigation found that shortcomings in the U.S. system are emerging in other countries that have adopted negotiated settlements. These defects include: fines and other payments with no real deterrent effect; individuals not held to account; misbehaving companies that continue to win public contracts; and firms with deep pockets that violate the law over and over.
Reilly, the law professor, told ICIJ that the spread of these settlements beyond the U.S. was "alarming."
"Rule of law is being undermined, and governments are failing to protect the very people they are charged with protecting — something that both undermines basic fairness and ultimately weakens a democracy."