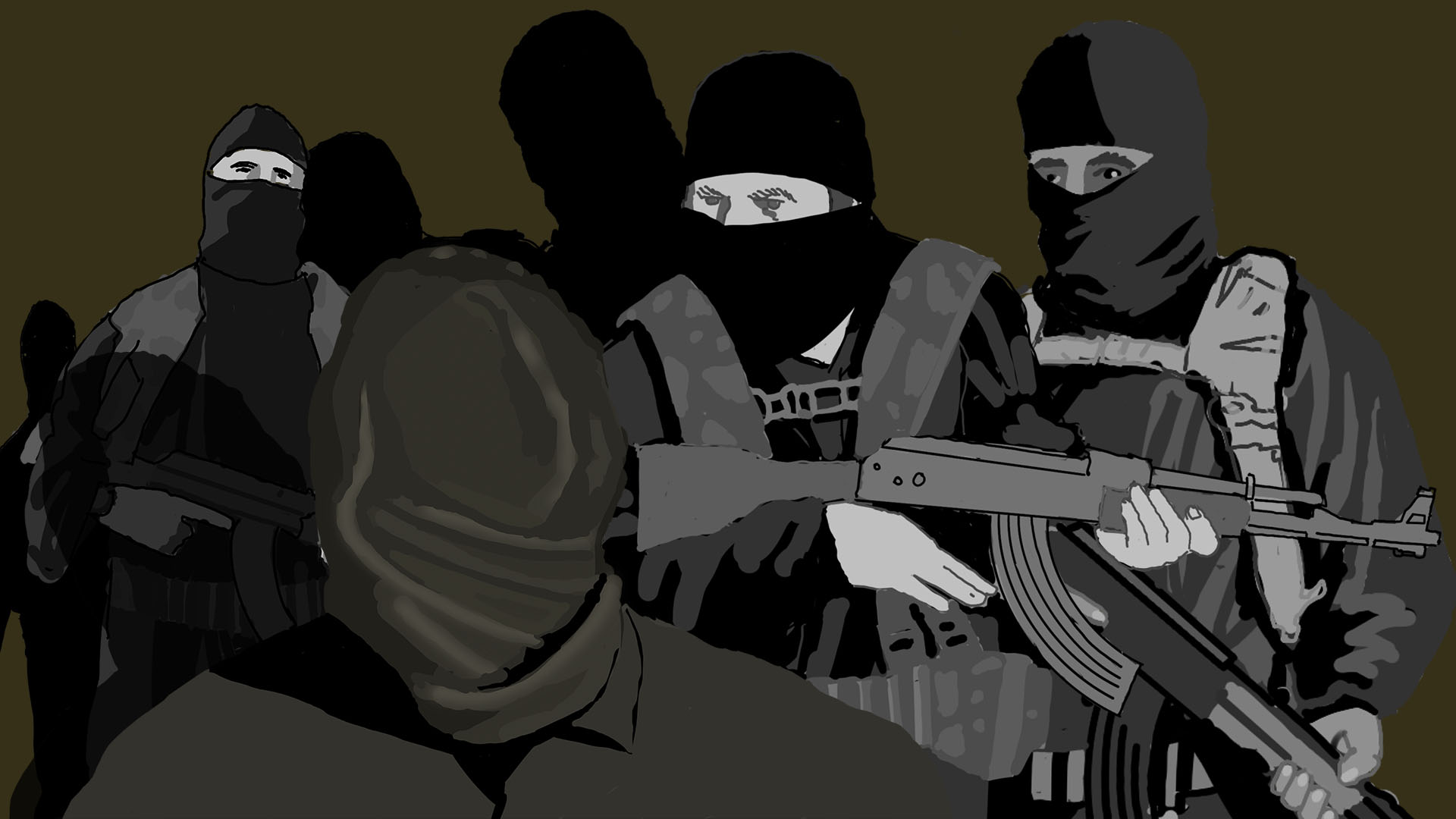 Held hostage on the job 
An Iraqi engineer says telecom giant Ericsson made him deliver a message to the notorious terrorist group. He's never been the same. 
Affan, a young telecom engineer working in Mosul, Iraq, couldn't believe it when he heard the instructions from industry giant Ericsson and its partners: He was to deliver a letter to militants of the Islamic State.
By hand.
The terrorist group, known as ISIS (for Islamic State of Iraq and Syria), had recently taken Iraq's second-largest city in June 2014. The signature public beheadings, civilian massacres and other forms of extreme violence would soon follow. Meanwhile, ISIS had detained two crews of telecom subcontractors. According to newly leaked documents, Ericsson sought permission from ISIS to continue working in the city.
Fearing for his job, Affan, a bespectacled crew chief then just 25 years old, found himself walking into an austere Mosul office, where an ISIS militant in a long, dark robe, full beard and tightly wrapped kufiya sat behind a desk, he said. After glancing through the letter, the fighter sent him away and told him to expect a call.
Not long after leaving the office, Affan was bundled at gunpoint into the backseat of an extended-cab Toyota pickup. He had one thought:  "This is the end."
The kidnapping of Affan, who asked that his last name not be used, has come to light in confidential records compiled by Ericsson's compliance department during a wide-ranging bribery investigation by U.S. prosecutors. The records, documenting a pattern of bribery and kickbacks by Ericsson in war-torn Iraq from 2011 to 2019, were obtained by the International Consortium of Investigative Journalists and shared with more than 110 journalists in 22 countries as part of the Ericsson List collaboration.
The journalists spent months examining these and other documents and interviewing government officials and industry insiders in Iraq, the United Kingdom, the United States, Jordan, Lebanon and elsewhere.
The story of how a young telecom engineer for an Ericsson subcontractor became an improbable emissary between Ericsson and ISIS shows the lengths to which the publicly traded Swedish company was prepared to go to continue working in Iraq, despite the violence, even in territories controlled by a maniacal terrorist group.
The documents show that senior Ericsson executives overrode internal calls to invoke contractual clauses that allow parties to halt work because of circumstances beyond the parties' control.
Affan spoke to ICIJ's German partner NDR and its correspondent Amir Musawy for more than 10  hours over two days in the Iraqi city of Erbil. Interviews were conducted in a cafe, in a hotel room and on the phone. Affan blamed Ericsson for the kidnapping and said its employees and his own bosses abandoned him. He asked that ICIJ use only his given name and obscure his image for fear of reprisal.
Emails obtained by ICIJ's German media partner NDR confirm several details of Affan's account.
Born and raised in Mosul
Affan, now 33, is a heavy smoker who rarely smiled during the interviews.  He grew up a Sunni Muslim in a middle-class Mosul neighborhood and graduated in 2010 with a degree in electrical engineering from the University of Mosul.  Some members of his family worked as civil servants in the Iraq government.
Militant groups spawned by the 2003 U.S. invasion fought for dominance in the city, blackmailing business and extorting ransom. Then came ISIS, an especially radical and violent  Sunni group.
Affan was working at Orbitel Telecommunication, a subcontractor on Ericsson's multimillion-dollar project to upgrade the network of Asiacell Communications,  one of Iraq's three main telecom companies and one of Ericsson's biggest customers.  Recently promoted to team leader, Affan supervised engineers performing "drive tests,"  drive-by testing of telecom towers' signal performance.
ISIS fighters are widely accused of committing atrocities during the three years they controlled Mosul and other cities. There were reports of thousands massacred and buried in mass graves. Videotapes of beheadings were disseminated through social media. Young women of the Yazidi minority told of being sold as sex slaves.
In June 2014, less than a week after ISIS took Mosul, the leaked documents show, Ericsson's regional leadership was turning aside calls to suspend work on the Asiacell network in the face of ISIS's invasion.
"Email review indicates perseverance to maintain business continuity in that area," one of the leaked documents says.
As heavily armed militants took control of Mosul, Affan said, his Orbitel managers warned him over the phone that if he and his colleagues didn't keep working, Orbitel would lose its contract.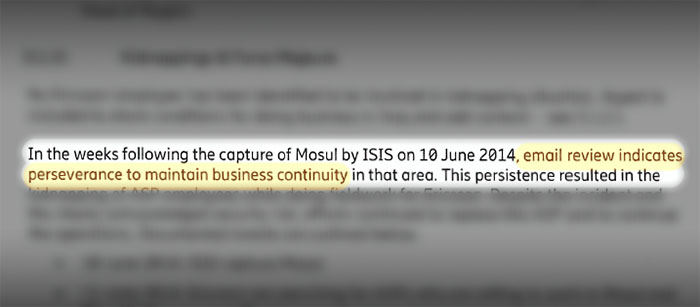 The emails obtained by NDR show that Ericsson managers pressed to get work done. "Kindly let's keep each other updated daily so that whenever there's any window to perform activity if the security situation allows, so that we grab any chance available," an Ericsson manager wroteless than a week before the abduction.
With trepidation, Affan sent signal-testing teams into the field several times more, and ISIS fighters halted them and detained them for hours.
On July 13,  Rafiah Ibrahim, who the same month was named Ericsson's senior executive for the Middle East, shared an assessment in a high-level regional meeting to discuss unspecified abductions in Iraq that were "impacting business."
The conclusion she shared: "for now, no changes."
The bearded receptionist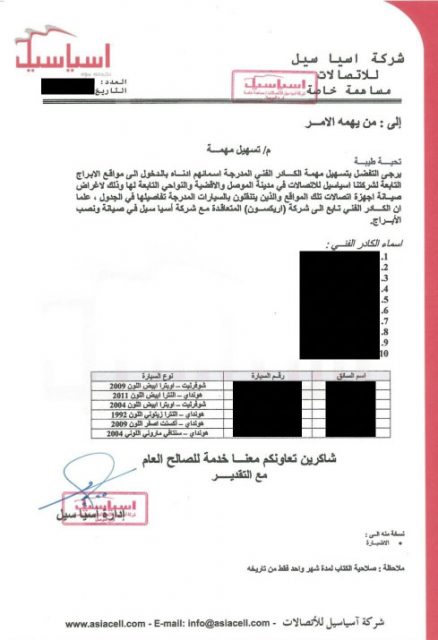 A day later, documents show, Ericsson decided to take the initiative with Asiacell and seek "permission from the local 'authority' ISIS."
Affan said Ericsson and Asiacell employees prepared the letter and told him to pick it up at Asiacell's Mosul office. The letter, written in Arabic,  began: "To: whom it may concern" and continued, "Please facilitate the mission of the technical team … of Ericsson which is contracted by Asiacell for the maintenance and setting up of the towers."
It concluded: "We thank you for your cooperation in serving public interest." Affan said he received calls from Ericsson and Orbitel managers, ordering him to take the letter to an office that ISIS had set up in Mosul.
Affan said he had delivered similar letters from Asiacell and Ericsson to security authorities in Mosul. But this was different.
"I said, 'These [ISIS members] are not the government; these are not the police,' " Affan said he told his boss at Orbitel. "Ericsson put pressure on my company, and my company put pressure on me."
It's not clear who initiated the request for the letter. According to an email obtained by ICIJ's partner NDR, an Ericsson manager said that Affan had requested a letter from Asiacell to try to obtain the release of colleagues held by ISIS. Affan says the email account is mistaken and he never asked for a letter.
On a hot day in July, Affan said he walked from Asiacell's Mosul office to one occupied by ISIS not far away.  Approaching the man at the desk,  Affan said, he handed over the letter and nervously whispered: "If we are allowed to work, sign or stamp this letter. If we are not allowed, I will go."
The militant responded apathetically: "OK, go. Haji Saleh will call you." Haji Saleh, Affan later learned, was an ISIS militant in charge of collecting "levies" from telecom companies.
The letter backfired. Soon after leaving the office, Affan said, he received a menacing call from a man identifying himself as Haji Saleh, instructing Affan to meet with him under a bridge overpass:  "Bring the letter and come."
At the rendezvous point,  a white Toyota pickup screeched to a halt, disgorging three men. One bound Affan's hands with cable ties; a second hooded him and jammed him into the pickup's backseat.
"The worst moment in my life," Affan says.
Seated next to the driver was Haji Saleh, who interrogated Affan about his company's vehicles and equipment.   "I told him … we have nothing but laptops and phones," Affan said.
For Affan, some details are sketchy, lost to trauma and time. But one moment he said he'll never forget was when the militants unhooded him:
He found himself in a cell in an abandoned police station transformed by ISIS into a makeshift prison on the banks of the Tigris River.  Aghast, he saw two other prisoners — one conscious,  bleeding from the nose and lying on a steel bed; the second motionless.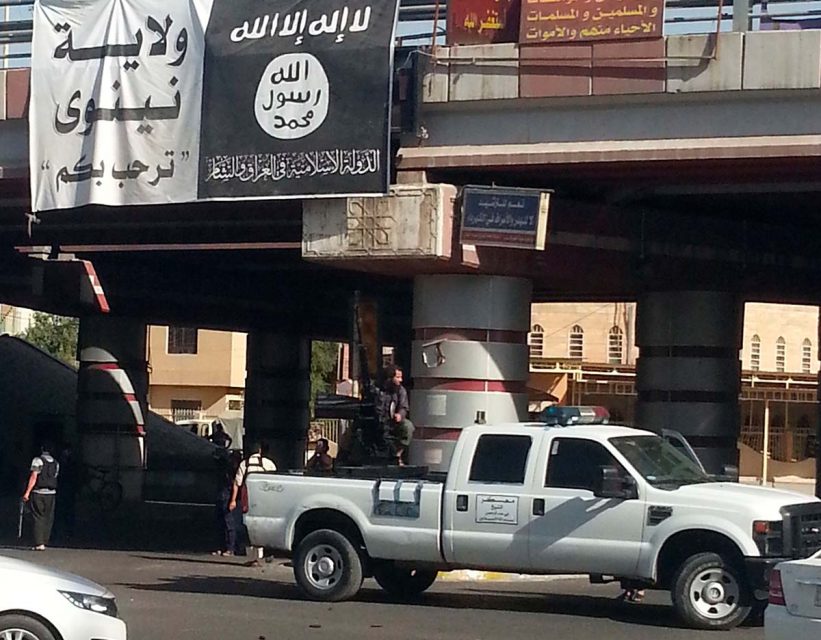 Terror ride
But the nightmare was only beginning.  Ignoring his protests, the ISIS trio put him back in the pickup and over six punishing hours spirited him from place to place in search of Orbitel company cars and other valuables.
Affan said he was forced to take the militants to Asiacell's Mosul office, which they promptly shuttered.  He was then forced to assemble his Orbitel co-workers and watch as they, too, were interrogated.  Affan told the abductors that he was in charge and asked that the others be released. The militants agreed and kept only Affan.
Orbitel declined to comment.
Later, standing by the banks of the Tigris, in an eerily peaceful part of a forest, Affan said, Haji Saleh ordered him to call his "most senior manager". He said he made the call to an Ericsson project manager at the company office in Sulaymaniyah, a city in the eastern part of the Kurdish region of Iraq.
After explaining to the manager the circumstances, Affan said, he handed his phone to Haji Saleh, who grabbed it and shouted at the manager,  threatening to blow up Ericsson offices and demanding millions of dollars from the company.
ICIJ was unable to ask Haji Saleh for a response to this account. Affan said he heard that his former captor was killed in an airstrike during the liberation of Mosul.
Affan couldn't remember which Ericsson manager answered his call.  But a leaked document confirms the kidnapping and that an Ericsson project manager named Rabbah Dannawi received a call from an ISIS "sheikh." It includes the detail that the ISIS militant called Ericsson's people  "infidels" and demanded that the company pay a religious tax of millions of dollars. (Affan said he doesn't recall the word "infidel" being used.) The documents said "the sheikh" warned Dannawi that he was "reachable" even in Oman or Lebanon.
Dannawi "hung up the phone," the documents said. Affan said he frantically called back to plead for help but no one answered his calls.  "I looked at Haji Saleh's pistol," he said. "I felt there would be a bullet in the head and my body would be dumped in the river."
Dannawi later fled to Lebanon, documents said.
Affan said about Ericsson "They sold me."
The ICIJ and other media partners sent detailed questions to Dannawi; he referred ICIJ and the  partners to the Ericsson media relations office, which acknowledged receiving the questions but didn't answer them.
According to the documents, Ericsson managers said they sought help from Asiacell to make "arrangements" to secure Affan's release and enable  Ericsson to continue working in Mosul.
The documents don't provide details of the arrangements.  An Ericsson manager told investigators that he wasn't aware of  payment made to free Affan.
Later that day , Affan was placed under a kind of house arrest at his family's modest two-story brick home in Bessan, a middle-class neighborhood on the eastern outskirts of Mosul.
Haji Saleh's instructions to him on his release were blunt:  "Your neighborhood — never leave. Or we will come and take you back."
Freedom, but not from fear
Affan said he was relieved just to be alive and didn't ask for further explanation of his home confinement, thinking only that it was "better than death."
He said Haji Saleh insisted on driving to Affan's parents' home and asked who owned an attached grocery store and a car that belonged to Affan's brother.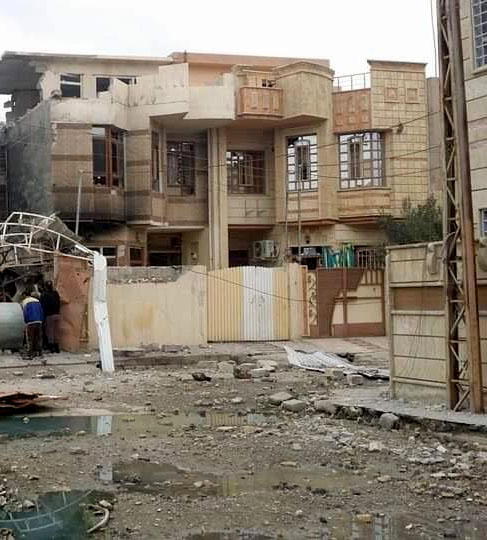 Back home, Affan said, he made himself a prisoner in his bedroom, chain-smoking, barely sleeping, dreading the return of Haji Saleh.
Fearful of the sheikh's retaliation, he didn't reveal the ordeal of his abduction — or even why he never left the house — to anyone, not his friends or the siblings sharing the family home, he said.
On July 31, while under house arrest, Affan posted on Facebook a cartoon of a man dangling from a noose above the words: "The only solution to get rid of misery".
In the first week of August, after the Eid of al-Fitr holiday, at the end of Islam's holy month of Ramadan, Affan said, he called Haji Saleh to plead for his release.
He said Haji Saleh told him: "We have nothing against you. Go!"
Affan fled the city.
By late 2017, ISIS had been driven out of Mosul and most of the rest of its "caliphate" amid a massive bombing campaign by a U.S.-led coalition.  A next-door neighbor's house was in ruins, another reminder to Affan of hellish past events.
Affan never moved back. "When I enter the city, my heart pounds," he said.
Transported back in time, haunted by anxiety, Affan said, his mind relentlessly replays the events: the sparse ISIS office; the bridge where he was taken at gunpoint;  the abandoned police station. Even the flowing waters of the Tigris, he said, recall for him his cruel mistreatment and Ericsson's failure to heed his rescue pleas.
He said he asks himself over and over why he survived.  Was it because his name resembles that of an early Muslim caliph? Was it because he is Sunni? Why?
Affan said the experience caused him to flee his home and friends, cost him stable employment and even, he believes, stood in the way of marriage. He remains bitter about both Ericsson and his former employer.
"They destroyed me," he said.
Contributors: Jelena Cosic, Benedikt Strunz (NDR), Jennifer Johnston (NDR)