BEHIND THE SCENES
How reporting for ICIJ prepared me to become a certified anti-money laundering specialist
Years of complex exposés on the offshore financial system has bred a global army of journalists who know the right questions to ask to investigate dirty money, tax dodging and suspicious transactions.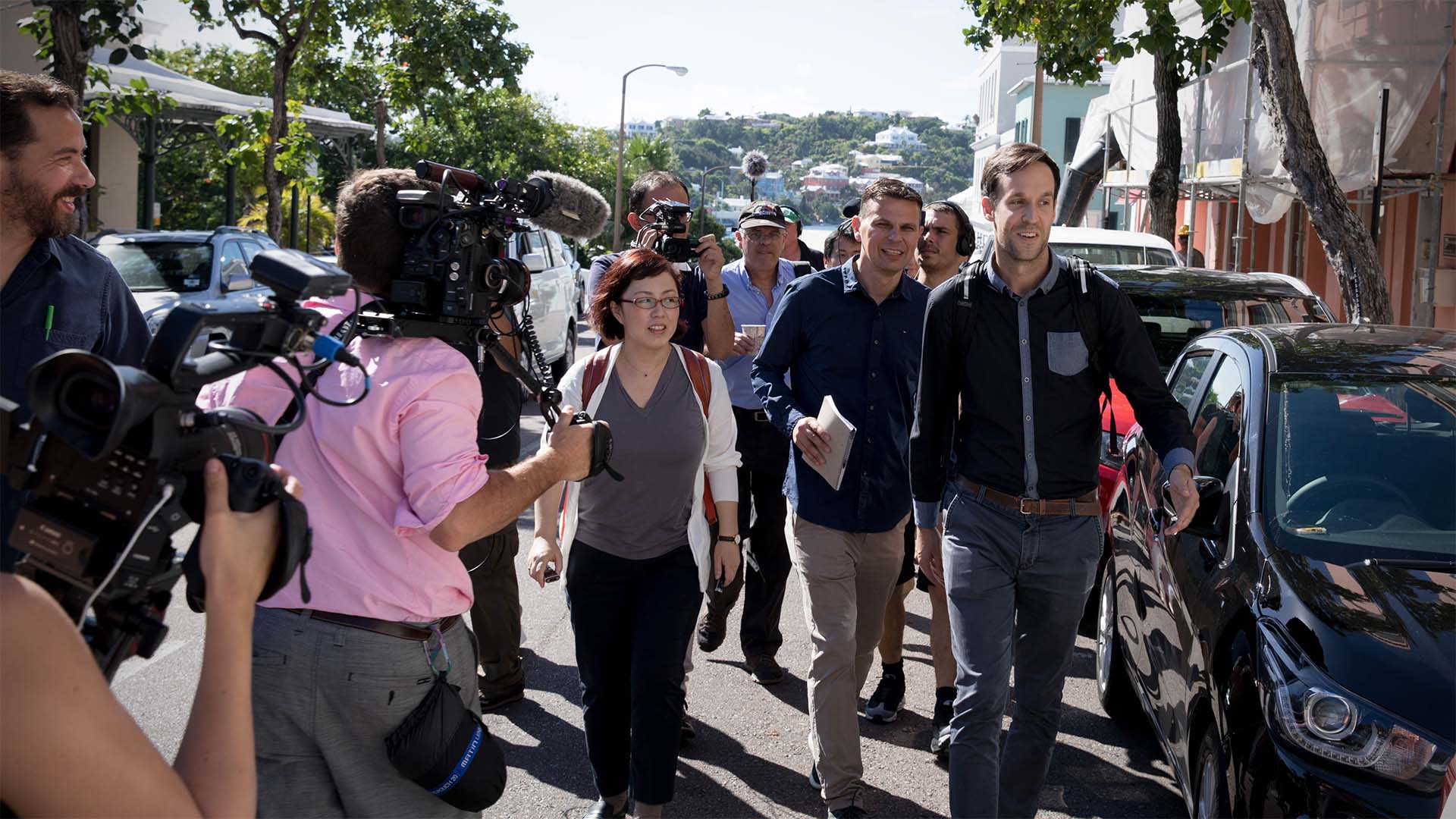 As an investigative reporter, I'm used to not making many friends on the job.
Your integrity – and intelligence – is regularly called into question. 'It's complicated,' say the subjects of our investigations into financial crime, tax avoidance and the offshore industry. 'You have no idea what you're talking about.'
I remember one particularly tart email from the representative of a highly paid musician in response to simple questions about an offshore bank account: "It is difficult to express in writing the astonishment at receiving your email. It contains hints at allegations of the most scurrilous kind."
To them, I say … CAMS!
Earlier this year, I passed a test that allows me to add four words after my name: Certified Anti-Money Laundering Specialist.
The CAMS accreditation, which is issued by a leading association of anti-money laundering specialists, is mostly for people who work inside banks, financial service companies and other firms to prevent — to the greatest degree possible— criminals from sending, receiving or moving what we often call "dirty money" or the proceeds of a crime. These are the people meant to stop what you see in movies. You know the shtick: a drug cartel sells cocaine, then they count piles of $100 dollar bills in a kitchen, then wire the cash to a secret bank account in Switzerland before buying a luxury Miami condo.
Stopping this sort of wrongdoing is not an easy job. Many criminals are a lot smarter than they were 20 years ago, when it was slightly easier to walk into a hotel with a briefcase stuffed with cash and bribe a foreign official. What's more, these specialists tasked with flagging and stopping criminal cash can sometimes face opposition from inside their own bank — CAMS are often the ones advising their colleagues to say "no" to potentially lucrative clients.
Speaking to such specialists is a routine part of my job as a reporter with the International Consortium of Investigative Journalists. And it's not just me. From Panama Papers to FinCEN Files, hundreds of reporters who collaborate with ICIJ on our ground-breaking investigations regularly interview anti-money laundering specialists. (Thanks for answering our calls, everyone!)
We ask questions like: Does this sound suspicious? What laws applied to Deutsche Bank when it helped the repressive government of Turkmenistan send $1.6 million to a recently created shell company in Scotland to buy "confectionary"? What legal responsibilities, if any, did lawyers, accountants and bankers have before agreeing to work with Angolan billionaire Isabel dos Santos? What makes the United Arab Emirates so dodgy?
For a few months, I put aside an hour or two a day to study. Flash cards? Check. Online lectures? Check. Practice quizzes? Check. A 316-page manual to learn by heart? Check. I drowned in acronyms: FATF, GAFILAT, NCCT, MLAT, AMLID, MSB, DNFBP.
By the time I took the exam in March, I felt well prepared. But at several points during the 210-minute test, I was convinced I would fail. What would I tell my boyfriend? Or worse, my bosses?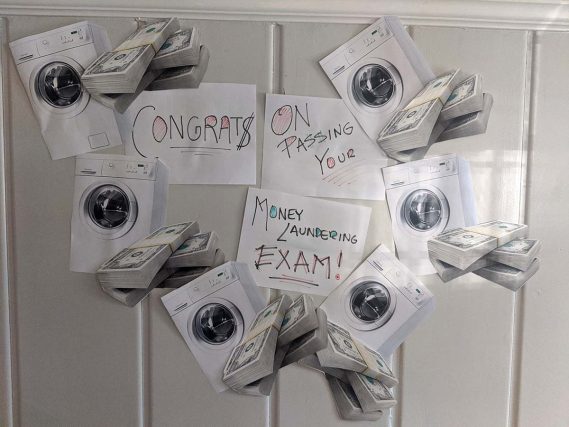 I passed and breathed a sigh of relief.
I was pleasantly surprised by how well my work at ICIJ had prepared me.
But what really excited me, beyond my new qualification and nerdy bragging rights, was the realization that years of global collaborations on the offshore financial system has also bred an army of journalists just like me with on-the-job anti-money laundering experience. Let's call them "CAMS-by-doing."
For more than seven years, I've joined hundreds of reporters from around the world on many of ICIJ's most iconic financial investigations from Swiss Leaks to the Panama Papers to West Africa Leaks to the FinCEN Files.
Together, we have read thousands of emails, contracts, spreadsheets and financial statements. We've interviewed thousands of experts. Slowly but surely, journalists like me who have collaborated on ICIJ investigations have built up a base of knowledge that would read like its very own CAMS study guide.
Most of us (myself included) aren't experts and never will be. But every year, we improve our knowledge of where to look and what questions to ask. Our BS radar, if you like, has grown more precise: Why would a Canadian company with a gold mine in Senegal create a company with no employees in Mauritius? Why would a cellist and close friend of Russian President Vladimir Putin receive rights to a $200 million loan in exchange for just $1?
Sure, I'm now a CAMS. But the world better watch out: with the experience of years of ICIJ investigations, there are now hundreds of other reporters out there just like me with better skills than ever at knowing a dodgy deal when they see one. I'm excited to see what we all do next.
Crooks, beware.