Jordanian protesters took to the streets – again – demanding an end to corruption and poverty in the aid-dependent Middle Eastern monarchy.  Masked police broke up the demonstrations and jailed critics of the country's leaders.
Still, the people chanted for change.
Finally, in a bid to defuse the crisis, Jordanian authorities in June 2020 trumpeted a crackdown on hidden wealth, designed to help stanch the flow of an estimated $800 million a year out of the country.
Then-Prime Minister Omar al-Razzaz said the crackdown was especially needed to respond to COVID-19's impact on the state's finances. Jordan would track every last dinar that citizens had hidden in tax havens, the prime minister said; No offshore wealth was beyond scrutiny.
None, it seems, except the king's.
A trove of leaked documents obtained by the International Consortium of Investigative Journalists shows that the country's long-ruling monarch, King Abdullah II, has secretly owned 14 luxury homes in the United Kingdom and the United States, purchased between 2003 and 2017 through front companies registered in tax havens.  Their value totals more than $106 million. 
The homes include a house in Ascot, one of England's most expensive towns; multimillion-dollar apartments in central London and three luxury apartments in a complex in Washington, D.C., with panoramic views of the Potomac River.
Also included are three adjoining beachfront homes under reconstruction at Point Dume, a posh enclave near Los Angeles. One, a seven-bedroom mansion on a bluff overlooking the Pacific Ocean,  was bought in 2014  through one of the king's shell companies, Nabisco Holdings (no connection to the cookie company),  for $33.5 million.
Advisers to the 59-year-old monarch, who awards an annual prize for transparency in his name, spared no effort to conceal his real estate holdings, the records show. Accountants and lawyers in Switzerland and the British Virgin Islands formed shell companies on the king's behalf and concocted plans to shield his name from public and even confidential government registries.
On two documents, BVI corporate administrators at the firm Alemán, Cordero, Galindo & Lee, better known as Alcogal,  checked boxes to declare that no one connected to one of the king's companies was involved in politics – even though the king has the  power to appoint governments, dissolve Parliament and approve legislation.
Writing to ICIJ on the king's behalf, attorneys denied anything improper about owning homes through offshore companies. The king is not required to pay taxes under Jordanian law, the attorneys said.
Experts familiar with the region say the timing of the purchases, if made public, would likely have alienated many Jordanians and the tribal leaders who help keep Abdullah in power. Most of the  U.S. and U.K. real estate deals – and six of those for more than $5 million – took place since 2011, after Arab Spring protests that toppled governments in Egypt, Libya and Tunisia and posed the first serious threat to the Jordanian monarchy in generations.
Jordan is one of the poorest countries in the region. It has almost no oil of its own and precious little water. The kingdom depends on foreign aid to support its own people and to house and care for millions of refugees. Last year alone, the United States gave Jordan more than  $1.5 billion in aid and military funding, and the European Union agreed to provide the kingdom with more than $218 million to soften the blow of the COVID-19 pandemic.
"Jordan doesn't have the kind of money that other Middle Eastern monarchies, like Saudi Arabia, have to allow a king to flaunt his wealth," Dr. Annelle Sheline, an expert on religious and political authority in the Middle East, said in an interview with ICIJ. Sheline, a research fellow with the Quincy Institute in Washington, D.C., added,  "If the Jordanian monarch were to display his wealth more publicly, it wouldn't only antagonize his people, it would piss off Western donors who have given him money."
Experts say Abdullah, whose subjects mock the way he speaks Arabic with an English accent, has little room for error.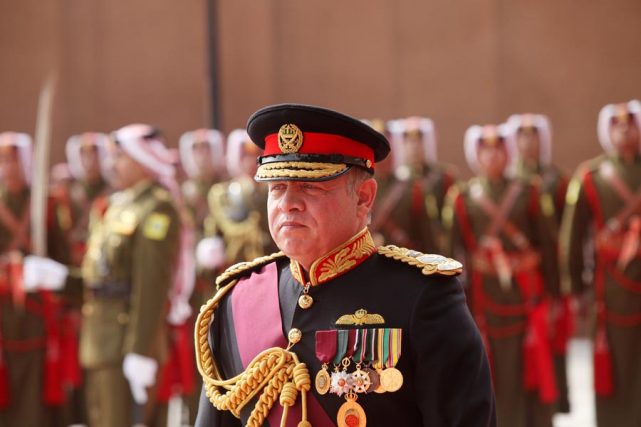 This year, Jordanian police detained 16 people, including a member of the royal family, over an alleged plot to oust Abdullah. Prince Hamzah, the king's younger half brother, was temporarily placed under house arrest for his alleged role in the coup attempt. In a furtive video issued after a visit from the country's intelligence services, Hamzah denied being part of any conspiracy.
"I am not the person responsible for the breakdown in governance, for the corruption and for the incompetence that has been prevalent in our governing structure for the last 15 to 20 years and has been getting worse by the year," Prince Hamzah said. "A ruling system has decided that its personal interests, that its financial interests, that its corruption is more important than the lives and dignity and futures of the 10 million people that live here."
Jordanian officials accused Hamzah of a conspiracy that threatened national security. Hamzah did not accuse Abdullah of wrongdoing.
U.K. attorneys for the king said Abdullah has crucial legitimate security and privacy reasons for holding property in offshore corporations that have nothing to do with tax evasion or any other improper purpose. The king has never misused public monies or foreign aid, the attorneys wrote, adding Abdullah's wealth comes from personal sources. Abdullah cares deeply for Jordan and its people and acts with integrity and in the best interests of his country and its citizens at all times, the attorneys said.
The attorneys said that most of the offshore companies either no longer exist or are not related to the king and that some of the properties identified by ICIJ as belonging to him did not. Attorneys declined to explain what the king considers inaccurate due to alleged privacy and security concerns for him and his family.
All the king's (offshore) men
Abdullah has long cultivated an image as a moderate and modernizing figure. A motorbike-riding, peace-prize-winning sovereign, Abdullah was educated at the United Kingdom's Royal Military Academy and the University of Oxford, among other institutions. He assumed the crown in 1999 upon the death of his father, Hussein. The king and his Kuwaiti-born Palestinian wife, Rania, are often described as the Middle East's most "modern" ruling pair; they met at a dinner party in Amman, Jordan's capital city, when the future queen and Instagram influencer was working for Apple.
Bordered by war-torn Syria and Iraq to the north and east and the Israeli-occupied West Bank to the west, Abdullah's Jordan is viewed – at least from the outside – as an island of relative stability. The country of 10 million people is an important U.S. ally and hosted allied military bases during the 2003 U.S. invasion of Iraq. Jordan receives billions of dollars each year in aid from the U.S., the European Union, and other nations, much of it destined for the millions of Palestinian and Syrian refugees in Jordanian camps.
Pro-democracy demonstrations in Jordan have tended to be more peaceful and smaller than those in Tunisia and Egypt during the 2011 Arab Spring. But a stagnant economy and large numbers of refugees have fueled discontent.
In 2012, the year the king bought one of his high-end Washington properties, thousands of his subjects swarmed the streets of cities and towns across Jordan to protest the removal of a fuel subsidy – a decision that many Jordanians feared would plunge them into poverty. They danced and sang rhymes. They compared Abdullah to Ali Baba, the poor man in "The Thousand and One Nights" (or "The Arabian Nights") who became rich by intoning "Open sesame" and then looting the 40 thieves' cave full of gold and gems.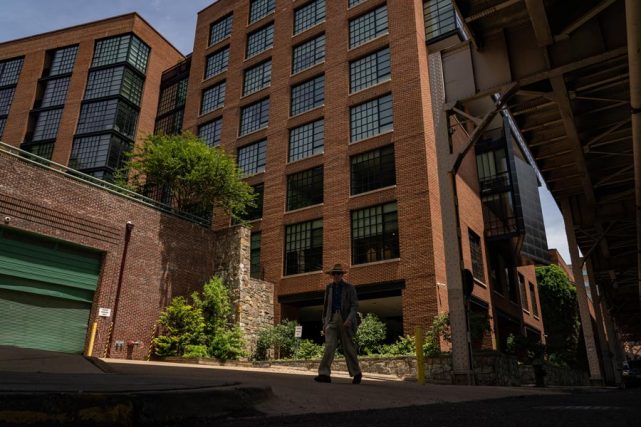 For the first time, protesters directed their ire at King Abdullah himself.
People chanted in the streets: "Oh, Abdullah son of Hussien, where did the people's money go?
There are those stealing millions and the rest eating plain bread."
The Pandora Papers investigation reveals that Abdullah has owned at least 36 front companies in secretive tax havens.
Email exchanges found among the leaked files show that for Abdullah's financial advisers, concealing the king's links to the companies, and the properties they acquired, was Job One.
One of the the king's guides into the offshore world was Victoria Loraine, a British lawyer living on the shores of Lake Geneva, who owned a Swiss wealth-management company, Sansa Suisse SA. Sansa Suisse helped Abdullah form one of his earliest shell companies, Guinevere Enterprises Ltd.,  created in 1995 in the British Virgin Islands, according to records, which don't say what it was for.
Another guide was Loraine's business partner, Andrew Evans, a British accountant. Evans spent more than two decades with the branch office of accounting giant PwC in the United Arab Emirates, according to his LinkedIn profile, before launching two wealth-management firms in Switzerland, Khalij Fiduciaire SA and FidiGere SA. Loraine and Evans were president and secretary, respectively, of Khalij Fiduciaire SA, according to Swiss company records.
Through his companies, Evans acted as one of the king's primary wealth managers and keeper of records, according to correspondence between him and Alcogal.
Names of a few of the king's offshore companies appear to have geographic or religious references: Quba Ltd. to one of  Islam's oldest mosques and  Zayer Ltd. to a word for tourists who visit holy places.
While the leaked documents don't list the king's individual properties, their location, details and value can be found by matching shell company names to public property records. Reporters identified 12 of the king's companies as owners of real estate, including a $6.5 million condominium in Washington's chic Georgetown neighborhood  purchased in 2012 by Zayer Ltd. In 2016, the king's son, Crown Prince Hussein, graduated with a diploma in international history from Georgetown University, a 10 minute walk from the luxury apartments.
The documents don't reveal the exact purpose or assets of other shell companies owned by the king. Some are described as owning unspecified investments in the U.S. and Europe.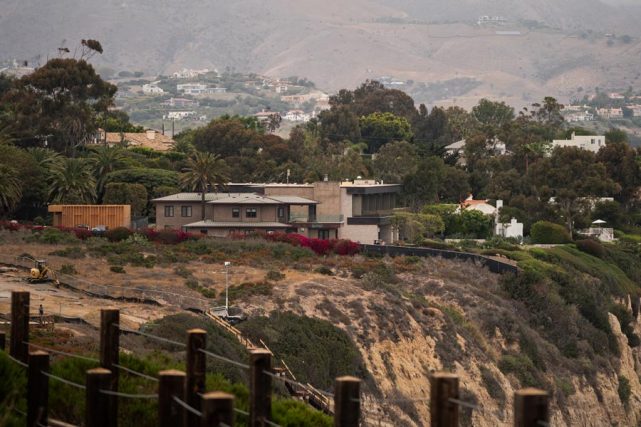 Two of the king's three Malibu mansions are undergoing major changes, according to California planning records. One will be demolished and rebuilt at twice the size. The other, on a lot next to a state beach, will soon have a new swimming pool, a steel pergola and an imposing outdoor barbecue.
On a recent visit by reporters, the houses appeared empty. "Building a garage for the owner," one workman, on a break, shouted over the fence as six of them sat inside the wooden shell of a future carport.
To the sound of weed wackers and barking sea lions, surfers in wetsuits walked past the king's western-most home on their way to Big Dume Beach. "This is an amazing street," said one neighbor on a morning walk.
'You know who'
Alcogal's office took charge of the king's affairs in Panama and the British Virgin Islands from as early as 2007, according to records. It was a natural choice for a sovereign seeking secrecy.
A cluster of more than 50 Caribbean islands and cays east of Puerto Rico, the BVI has grown rich thanks to its financial sector. Creating and  administering  hundreds of thousands of shell companies for foreigners employs huddles of lawyers, accountants and others. Strict privacy laws and a top-down commitment to the offshore industry draw not only celebrities and politicians but also criminals.
Since the 1990s, Alcogal's BVI office has helped customers create and operate front companies, according to ICIJ's analysis of the law firm's records.  Founded by the son of a Panamanian ambassador to the U.S. and other elite lawyers, Alcogal has become a leading provider of offshore and legal services for multinationals and global elites of all stripes.
Alcogal employees and Evans, Abdullah's adviser, understood the importance of discretion. Alcogal employees referred to the king as a "final beneficiary" living in Jordan.  Evans preferred "you know who."
The laws of the BVI and many other jurisdictions, including the U.S., require professional services firms like Alcogal to identify the possibility of money-laundering and other violations by their customers. Politicians and government officials are deemed "politically exposed" and especially susceptible to bribery and related crimes. BVI law provides for fines of up to $75,000 for each failure to identify or disclose such risks.
Yet, in February 2017, Alcogal checked "NO" next to a question on an internal Alcogal risk-assessment document that asked if anyone connected to any of the king's companies was a politically exposed person, in other words, a politician or related to one.  The same document listed the king's full name, date of birth and his residence as Amman's sprawling, marble-floored Raghadan Palace.
Evans went to great lengths to ensure the king's ownership of the front companies remained a secret.
In a 2016 draft business agreement with Alcogal, Evans's FidiGere questioned when, where and to whom the sovereign's name and offshore activities would be disclosed, according to a review of tracked changes and comments on the document.
As written by Alcogal, the agreement required the offshore firm to share information about the king's ownership with BVI authorities in the event that foreign countries requested such information as part of criminal investigations. Evans demurred, wanting to know exactly who in the BVI could be told the whole truth: "Please would you define who is covered by the 'authorities,'" he asked.
Evans modified the agreement to require that Alcogal further shield his "unusually sensitive clients." According to his modification, Alcogal must store information received about such clients in hard-copy form only, making it less vulnerable to data leaks or human error, and provide access "only on a need-to-know basis." The leaked documents do not say whether Alcogal accepted the modifications; the law firm continued to work with Evans and FidiGere after the agreement was discussed.
"Currently we only have one client who fits this category" of unusually sensitive clients,  Evans wrote in the 2016 draft document. While he did not name the king or his companies directly, other documents sent around the same time mention Abdullah.
Evans was particularly worried about what could happen to the king's passport. Evans agreed to provide Alcogal with an electronic copy but asked the firm to restrict access and secure it with a password. Alcogal complied.
With document-handling issues resolved, Alcogal and Evans confronted a thorny question: whether to declare to BVI authorities that the companies' owner was the king of Jordan.
The BVI stepped up disclosure requirements in the wake of bombshell exposés of offshore secrecy, including ICIJ's 2016 Panama Papers investigation. Under new laws,  firms that help clients create BVI companies must provide authorities with the names of the actual owners – known as "ultimate beneficial owners." The information is recorded on a confidential BVI government registry. Under BVI law, Alcogal must record such information even for companies that are later transferred to other tax havens like Panama, as were a number of the king's.
According to the leaked documents, Evans, in emails, asked Alcogal to list on the confidential register one of Evans' firms  — Khalij Fiduciaire or FidiGere  – instead of the king.
Alcogal's compliance officer in the BVI found that recording one of Evans' companies as the beneficial owner of the king's shell businesses was possible, according to an email from 2017. But the compliance officer also declared that doing so  flouted at least the spirit of the new law, which sought to clean up the island's reputation as a haven for dirty money. The law also required Alcogal to provide ownership information "without delay," the compliance officer wrote, and listing Khalij or FidiGere "does not facilitate the 'without delay' part" of the law.
Hakim Creque, an attorney at prominent BVI law firm, Martin Kenney & Co., told ICIJ that a sovereign acting in a personal capacity "should be reported as the beneficial owner."
Alcogal's files do not record the final decision. In a response to ICIJ, Alcogal declined to comment on individual cases, but said it accurately recorded BVI company owners in line with applicable law. The firm said that it conducts enhanced background checks on all politically-connected individuals. Due diligence laws have changed over time in countries where Alcogal operates, it said.
Evans told ICIJ media partner in Switzerland, online and print publisher Tamedia, and the Canadian Broadcasting Corporation that he is retired and no longer works for the king. He did not answer questions. The king's attorneys told ICIJ that professionals manage the king's companies to ensure compliance with relevant legal and financial obligations.
In 2018, after the email exchange, Abdullah was still grappling with the anti-tax protests that had gripped the country, where the median yearly salary is $7,620. After appointing al-Razzaz as Jordan's new prime minister, the king held a public meeting with palace-approved newspaper editors and journalists.
The king reassured the public that he understood their economic pain. "State institutions must adopt a method of action based on transparency and accountability," he said.
​​Contributors: James Oliver, Mago Torres, Margot Williams, Emilia Diaz-Struck