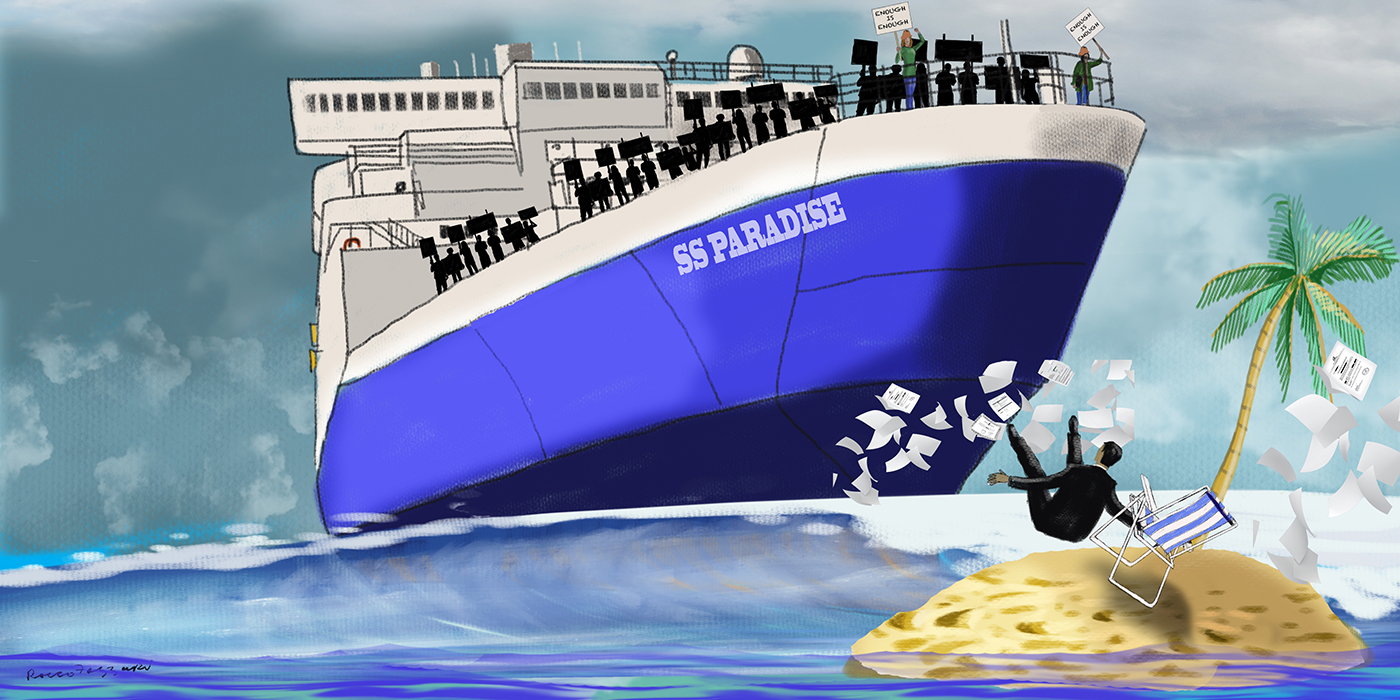 An ICIJ Investigation
Paradise Papers
Secrets of the Global Elite
A major global collaboration reveals secrets from one of the world's most prestigious offshore law firms, a specialized trust company and 19 company registries in secrecy jurisdictions.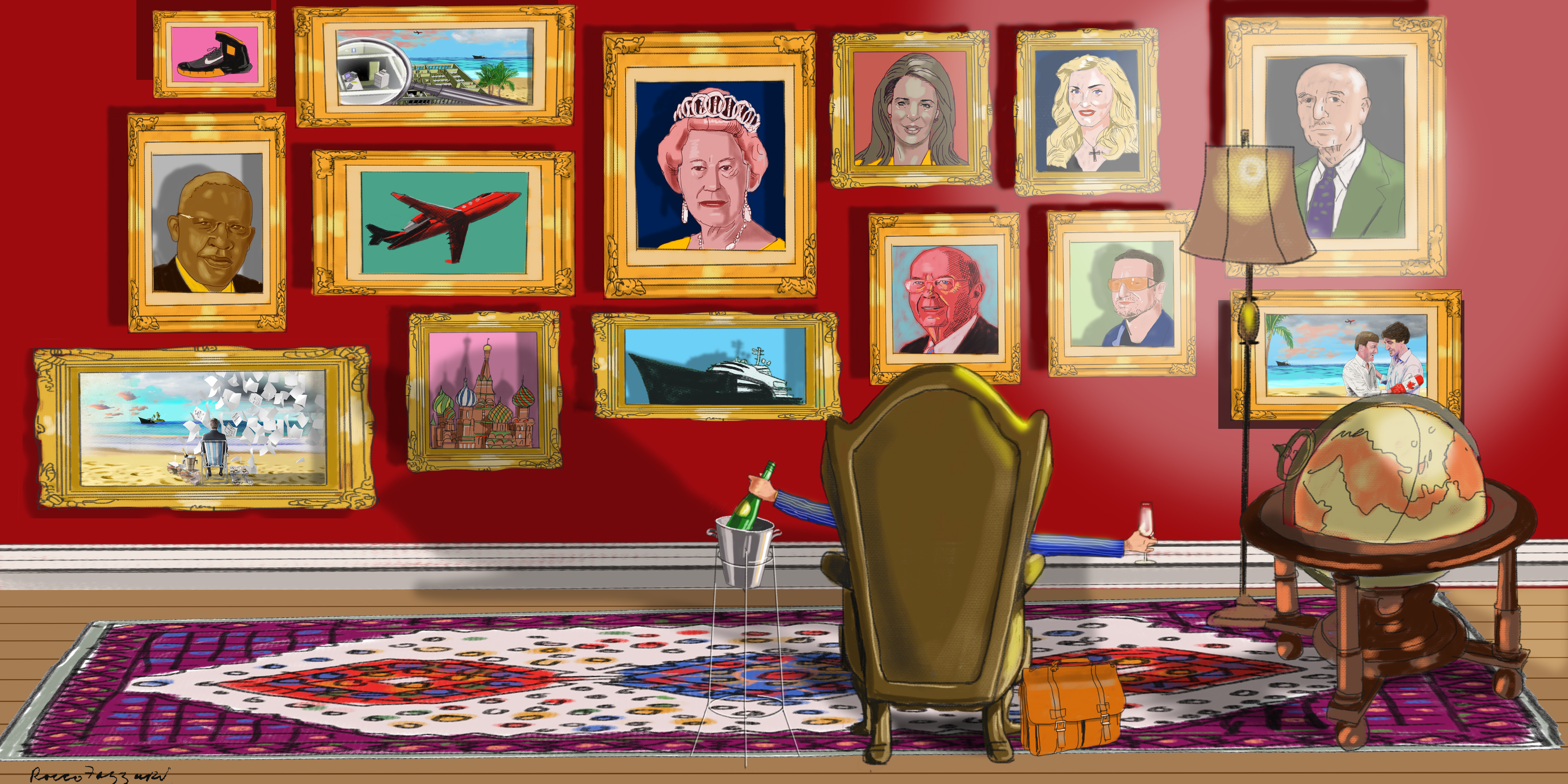 THE 1 PERCENT
Offshore Trove Exposes Trump-Russia links and Piggy Banks of the Wealthiest 1 Percent
By ICIJ
November 5, 2017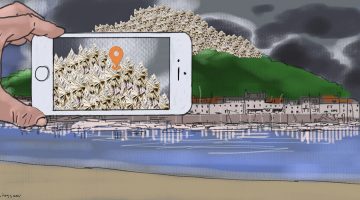 SENSITIVE DEALS
By Simon Bowers
November 6, 2017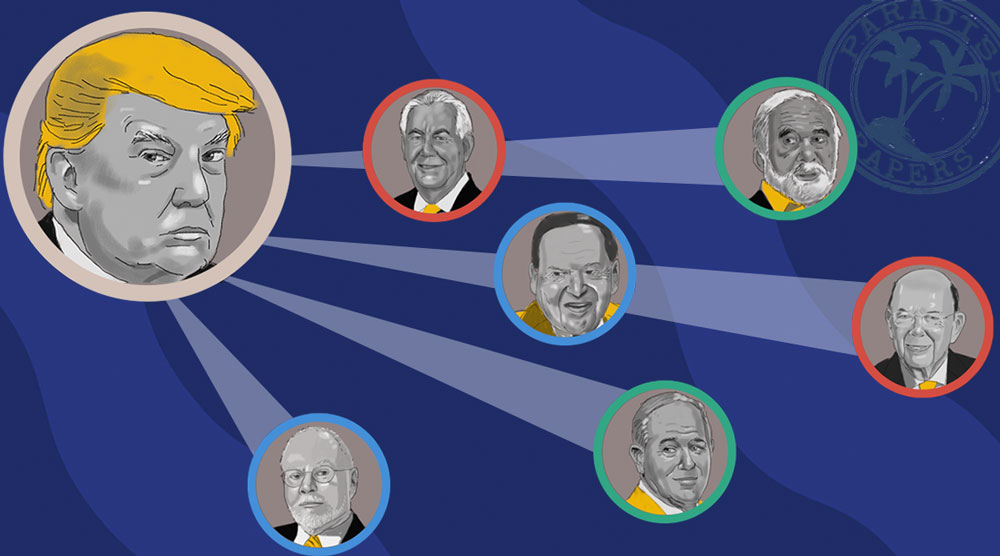 INTERACTIVE
By ICIJ
November 5, 2017
Reveals offshore interests and activities of more than 120 politicians and world leaders, including Queen Elizabeth II, and 13 advisers, major donors and members of U.S. President Donald J. Trump's administration

Exposes the tax engineering of more than 100 multinational corporations, including Apple, Nike and Botox-maker Allergan

Reveals tax haven shopping sprees by multinational companies in Africa and Asia that use shell companies in Mauritius and Singapore to reduce taxes

Shines a light on secretive deals and hidden companies connected to Glencore, the world's largest commodity trader, and provides detailed accounts of the company's negotiations in the Democratic Republic of the Congo for valuable mineral resources

Provides details of how owners of jets and yachts, including royalty and sports stars, used Isle of Man tax-avoidance structures
Learn about the Paradise Papers investigation data, major findings and more.
Explore the original investigative stories at the heart of the investigation.
Do you have a story about corruption, fraud, or abuse of power?
ICIJ accepts information about wrongdoing by corporate, government or public services around the world. We do our utmost to guarantee the confidentiality of our sources.
LEAK TO ICIJ