Czech journalist Pavla Holcova was recently summoned by Slovakian police investigating the murder of her friend and fellow journalist Jan Kuciak.
Holcova tells the International Consortium of Investigative Journalists (ICIJ) that after making the four-hour trip in a police car from Prague to Bratislava, her meeting with investigators turned into an unexpected ordeal.
Kuciak was the first journalist ever murdered in Slovakia's 25 years as an independent state, and huge public protests followed his killing.
Remarkably, those protests led to the resignations not only of Prime Minister Robert Fico and his entire Cabinet but of the police chief.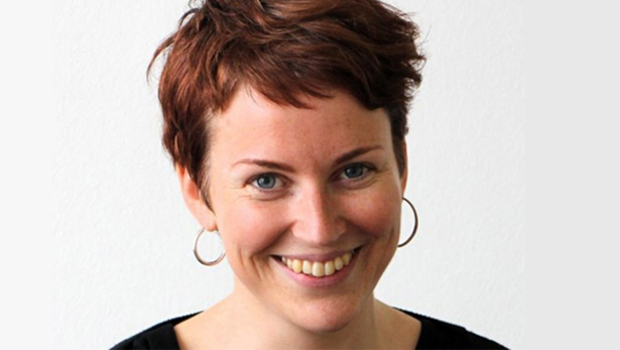 Holcova and Kuciak worked together on stories related to ICIJ's global collaborative investigations the Panama Papers and Paradises Papers.
They were working in collaboration with the Organized Crime and Corruption Report (OCCRP) on Mafia links to the Slovak government when he was murdered along with his fiancee Martina Kušnírová in February.
What happened when you voluntarily met with police?
The interview turned into an eight-hour interrogation. I was answering honestly, but the police officers doubted my answers and accused me of withholding information.
In the middle of interrogation, they requested access to my phone. They said they wanted "copies of Signal conversations, any other mobile app data and copy of data from my email accounts from January 1, 2016 till the day of the interrogation."
Their queries were apparently based on the presumption that I knew Jano Kuciak's life was in danger, but I had hidden that information from him.
I offered to provide a copy of my last conversation with Jano, but, they took whole phone, saying they needed much more, especially all Signal conversations happening after the murder.
They took the phone after I refused them access codes and passwords and declined to provide them with information about conversations. They said they'd send it to their forensic lab and, that way, they'd get all the data at the end.
Slovak police are refusing to respond to our request to return phone. Maybe you can do better. Please send an email or SMS to Jana Tökölyová spokeswoman of special prosecution. Phone number is +421 905205729. Email is Jana.tokolyova@genpro.gov.sk. This is outrageous. #phonerage

— Drew Sullivan (@DrewOCCRP) May 17, 2018
Did the police reveal any more about what they were searching for?
They had a prosecutor's order for access to all the data on my phone, but they went even beyond it. It is worth noting, too, that the order did not come from the prosecutor investigating Jano's murder. They requested access to a developer's setting that would give them full control of my phone. I declined to provide it. So far, there is no official explanation for who signed it and why.
What was the police's interest in the media giant Ringier Axel Springer, owner of the Slovak daily Aktuality, where Kuciak worked?
They were asking if Slovak politicians were shareholders of Ringier Axel Springer. Why? It is anyone's guess.
From what you say, it seems that the police were more interested in your work than the murder of your friend. Is that the impression you were left with?
Yes, indeed. My trust in Slovak police and their determination to find the real murderer dropped.
Kuciak and his fiancée were shot dead at close range in their home on February 21.
Was this the first times since that terrible day that police had spoken with you about his murder?
No. This was my second interview/interrogation. The first one took about an hour, and the investigator was mostly asking questions she could have Googled in 10 minutes online. For example, how tall was Jan, and when did he buy the house he was fixing.
What was your relationship with Kuciak and Kusnirova? How closely were you working with Kuciak before his death?
I did not know Martina much, but I was close to Jano. We knew each for five years before his death and had worked together on cases based on the Panama and Paradise papers. Our last story, the unfinished one, was exposing ties between the Slovak Prime Minister, Robert Fico, and the most powerful Italian mafia, 'Ndrangheta.
Is the political crisis in Slovakia ongoing? Have the aftershocks of Kuciak's assassination brought tangible reform?
The changes made in the government were rather cosmetic – those politicians forced to resign were replaced by others from the same political party, SMER. Different faces, same mindset.
At the time of his murder, Kuciak had been investigating ties between government officials and an Italian mafia syndicate accused of defrauding the E.U. of subsidy funds. Has anyone been charged over the shootings? Is it now established that this story was the motive?
No, there are no details of the ongoing investigation, and the public is left "incommunicado." So far no one was detained, no one was accused.
Do you have a sense of whether the country is winning or losing its struggles with corruption?
For me, it is hard to tell if there is more corruption or just more corruption uncovered and exposed. What I see as the most hopeful development is that there are more and more brave – often young – people becoming whistleblowers and reporting corruption in office when they see it. There is even a special award for them called White Crow/Bila vrana. It is encouraging that they did not flee the country. When I was leaving Slovakia after my interrogation, it struck me how exhausting it is to face state power. And to do so every day would be extremely difficult. I applaud those brave Slovak whistleblowers and wish them all the luck and energy they need.
How big a problem does disinformation, censorship and intimidation remain in Slovakia?
In Slovakia, those three issues are overlapping only in some areas. Disinformation is the new black – lot of people talk about it and study it, and we can see it really does damage. But I believe when the stakes are high, people do rely upon the mainstream and verified media. Censorship is pretty much connected to media owners, and yes, there is censorship in Slovakia. The open dispute between reporters and management and the firing of freelancers at the Slovak public broadcasting company RTVS is alarming.
ICIJ joins media organizations across Europe in calling for an explanation about the reasons why Slovak police seized investigative reporter Pavla Holcová's cell phone. https://t.co/HY1h2tG7aa #PressFreedom

— ICIJ (@ICIJorg) May 16, 2018
What are you working on now?
Investigative journalists never like to give away what they are working on.  This could put them in danger. But in general, I am working with my colleagues from Organized Crime and Corruption Reporting on usual stuff – money laundering, corruption and transnational organized crime groups. Criminals and the corrupt love the Czech Republic.
ICIJ sought comment from the prosecutor's office in Bratislava but had not received a response at the time of publication.