IMPACT
US sanctions architects of China's internment camps
Zhu Hailun – one of four officials to be sanctioned – was revealed in the China Cables investigation as the signatory to the sweeping extra-judicial internment and indoctrination plans.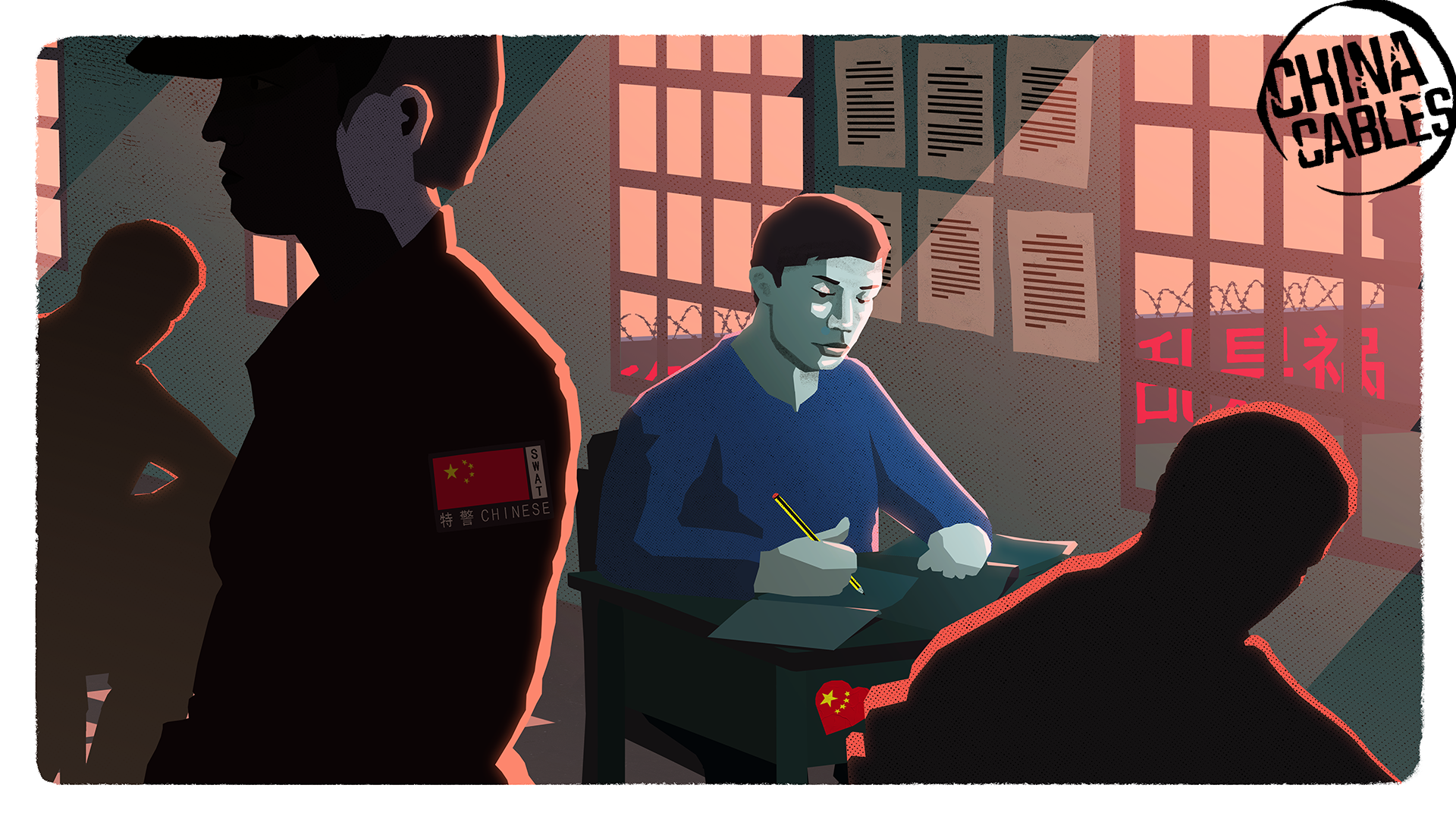 The United States has sanctioned Zhu Hailun, the architect of China's mass internment camps, along with three other Chinese officials for human rights abuses against the Uighur Muslim minority.
Zhu's signature was on five of the six documents at the heart of the International Consortium of Investigative Journalist's China Cables investigation into mass arbitrary detention camps in the country's Xinjiang province.
Also sanctioned was Zhu's former boss, Xinjiang Communist Party Secretary Chen Quanguo, a member of China's powerful politburo, for "leading an entity that engaged in serious human rights abuses."
Chen became Xinjiang leader in 2016, after time in Tibet where he flooded the region with security forces and seized control of Buddhist monasteries, imposing Chinese authority over a restive Tibetan ethnic community. The same year, he promoted Zhu to deputy party leader.
The U.S. Treasury Department said that Chen, the highest-ranking Chinese official to be sanctioned, had implemented "a comprehensive surveillance, detention, and indoctrination program in Xinjiang, targeting Uyghurs and other ethnic minorities."
China Cables revealed the nation's operations manual for mass indoctrination and exposed the country's plans for mass surveillance. More than one million Uighurs have been held in mass-detention camps, according to U.N. estimates.
U.S. Treasury said Zhu, as the region's second-most-powerful official, established "the policies and procedures for managing these detention camps with the purported goal of using the camps to fight terrorism and maintain stability."
He was also "responsible for maintaining internal security and law enforcement" in the region.
The Chinese embassy in Washington, D.C., and the Chinese government media center in Beijing did not immediately respond to ICIJ's request for comment.
Several days later, China announced it would sanction three U.S. lawmakers – Senators Marco Rubio and Ted Cruz, Rep. Chris Smith and Ambassador for Religious Freedom Sam Brownback – in response to the sanctions.
China's foreign ministry spokesperson Hua Chunying told ICIJ's partner, Associated Press, that the move had "seriously damaged China-U.S. relations."
"China will respond further according to the development of the situation," Hua told AP.
China called China Cables "pure fabrication and fake news." In a statement, it said there were no "so-called 'detention camps'" in Xinjiang, adding that "vocational education and training centers" had been established for "the prevention of terrorism."
It added: "Religious freedom is fully respected in Xinjiang."
The World Uyghur Congress president Dolkun Isa said Thursday's sanctions were a "major step" towards ensuring justice for the Chinese government's actions.
"These sanctions will let the [Chinese Communist Party] know that they will no longer commit atrocities against Uyghur with impunity. We thank the US government for this vital step and urge other world leaders to follow suit," he said.
Zhu arrived in Xinjiang in 1975 as a "sent-down youth," part of a Communist Party initiative that sent educated urban youths to live in the countryside to further China's Maoist revolution. He stayed in the region and rose through the ranks of the local Communist Party to become Beijing's trusted enforcer in the restive region.
"He's someone with a lot of ground experience in the trickiest parts of Xinjiang," James Millward, an expert on contemporary Xinjiang, told ICIJ for China Cables.
In February 2017, as China was building the camps used for mass internment of Uighurs and other minorities, Zhu addressed a rally of heavily armed Chinese troops in Xinjiang's capital city, Urumqi.
"We shall load our guns, draw our swords from their sheaths, throw hard punches and relentlessly beat, and strike hard without flinching at terrorists," Zhu exhorted the soldiers, according to a report in The Guardian.
Millward said Chen had a "track record as a fixer of ethnic unrest" but needed a right-hand man who "really knew the Xinjiang territory."
The U.S. Treasury echoed that statement today saying: "While Chen was already known for his ability to control 'ethnic unrest,' when he got to Xinjiang, he had a deputy who understood the Xinjiang region, Zhu Hailun."
The U.S. also sanctioned the Xinjiang Public Security Bureau (XPSB), as well as the current director and communist party secretary of the XPSB, Wang Mingshan, and former party secretary of the XPSB, Huo Liujun.
The sanctions come after U.S. President Donald Trump approved a bill allowing sanctions against China for its mass detention of Uighurs and other minorities in the regions. His approval came the same day his former adviser John Bolton claimed the president had cheered the detention camps.
At the time, the Chinese government labelled the new law a "malicious attack against China" and threatened to "resolutely" hit back against the U.S., according to Reuters.
"We again urge the U.S. side to immediately correct its mistakes and stop using this Xinjiang-related law to harm China's interests and interfere in China's internal affairs," China's Foreign Ministry reportedly said.
Update: This story was updated on July 13 with a response from the Chinese foreign ministry spokesperson.