Jeffrey Woolverton has joined the International Consortium of Investigative Journalists as its first Chief Development Officer.
Woolverton will serve as ICIJ's top fundraising executive and oversee a team of professionals who generate revenue through fundraising activities including foundations, corporations and individual donors. As Chief Development Officer, he will establish new fundraising goals and approve strategies designed to maximize ICIJ's organizational fundraising efforts.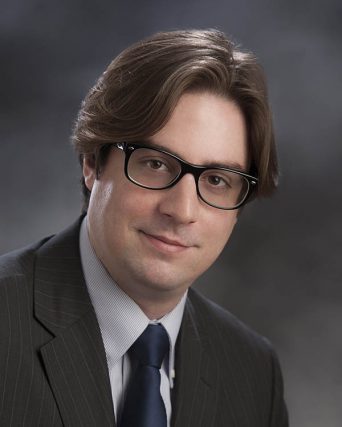 "ICIJ is an extraordinary organization, a global powerhouse and established leader in the field of investigative journalism," Woolverton said. "I am thrilled to help ICIJ expand its philanthropic support and strategically grow our impact worldwide.
"ICIJ has redefined what investigative journalism means in the 21st century. I believe that ICIJ will continue to see major successes that allow us to be even more impactful and collaborative in the near future."
Woolverton brings nearly 20 years of experience in fundraising and nonprofit management to ICIJ. Previously, he held senior roles at Boys & Girls Clubs of America where he led a team that doubled major gift contributions over two years by raising more than $200 million in 2019. To do that, he created fundraising services and resources, including a library of templates, toolkits and training modules based on industry best practices.
In 2020, he joined the Institute of Nonprofit News (INN) as its new Philanthropy Director where he transformed fundraising capacity and increased major gifts across a network of more than 300 news organizations. At INN, Woolverton created tools and resources for newsrooms to increase their skills for major gift fundraising — notably, he created the News Giving Roadmap, a unique program that helps nonprofit news organizations assess their strengths and create actionable revenue plans to strategically grow individual giving.
"Jeffrey Woolverton comes to ICIJ with great knowledge and experience in the fields of fundraising and nonprofit journalism. He has a ready-to-use toolkit to tap into new funding sources while continuing to work with existing funders," said ICIJ Board Treasurer Birgit Rieck.
"Mr. Woolverton's strategies will not only help sustain the work of ICIJ's staff and members; he and his team can help put the organization on a course of continued growth and innovation in their quest to uncover wrongs around the globe and make our world a little more just."
ICIJ director Gerard Ryle said Woolverton will play an important role in the continued growth of ICIJ, which in turn will benefit the many newsrooms around the world that ICIJ collaborates with.
In addition to his work with INN and Boys & Girls Clubs of America, Woolverton's media involvement includes publishing and consulting nonprofit arts organizations. He has published books on art, poetry and literary essays.
Woolverton is based in the U.S. and can be reached at jwoolverton@icij.org.