One of Central America's most prestigious law firms, Alemán, Cordero, Galindo & Lee, was going into damage control mode, again.
The United States had accused managers of a private European bank of accepting exorbitant commissions to help clients launder $4.2 billion in looted money. Those clients included former high-ranking officials of Venezuela's national oil company, an institution rife with corruption in a country in chaos, along with others with close government ties.
The firm, known as Alcogal, had cause to be alarmed: Some of the Venezuelans involved in the scandal were its customers, too. It had set up offshore shell companies for them.
Following a well-worn playbook, the Panamanian firm quickly assembled a team to handle the emergency and decided to resign as registered agent for many of the companies. Driving the decision: "The impact of the negative news" and "the level of risk that these companies represent due to the people that are part of them," according to an internal Spanish-language report from 2015.
For a high-powered law firm that represents the likes of Citibank and Pfizer, creating companies for former members of the Venezuelan government might be considered too great of a risk of inadvertently aiding money laundering.
But Alcogal didn't come to play a leading role in the tax avoidance and asset protection industry by turning risky clients away.
Alcogal has served figures involved in some of the most notorious corruption scandals in recent Latin American history
Over the past three decades, Alcogal has become a magnet for the rich and powerful from Latin America and beyond seeking to hide wealth offshore, a massive new leak of corporate records obtained by the International Consortium of Investigative Journalists shows. The records are known as the Pandora Papers.
The firm acted as corporate middleman for more than 160 politicians and public officials, the records show. Its client roster has included  Panamanian presidents, a leading presidential contender in next month's Honduran election, the president of Ecuador and even the king of Jordan.
All told, nearly half of the politicians whose names appear in the leaked records were tied to Alcogal.
Alcogal has also served figures involved in some of the most notorious corruption scandals in recent Latin American history, including the global bribery operation of Brazilian construction giant Odebrecht SA (now known as Novonor), the international soccer corruption scandal known as Fifagate and the alleged looting of Venezuelan public assets.
The Pandora Papers investigation is based on more than 11.9 million confidential records from law firms and offshore services providers. More than two million files came from Alcogal. ICIJ obtained the records and shared them with more than 150 news organizations around the world.
Nearly two years of reporting by more than 600 journalists sheds unprecedented light on a shadowy economy available only to those with the money or connections to access it. Firms like Alcogal propel that economy, helping well-heeled clients find havens to conceal their money, sometimes from tax collectors and criminal investigators. Ordinary people often pay the price.
The Pandora Papers provide information on more than 14,000  offshore entities  in Belize, the British Virgin Islands, Panama and other tax havens, created by Alcogal on behalf of more than 15,000 customers, mostly since 1996.
In a letter to ICIJ, Alcogal said that company incorporation "is but one aspect" of its legal services and that it operates in "full compliance with all applicable requirements in every jurisdiction in which we operate." The firm "performs enhanced due diligence on a client who is determined to be a high-risk customer, regardless of the nature of the relationship or service," it said.
Leaked records show Alcogal established more than 200 shell companies in Panama and other jurisdictions at the request of Banca Privada d'Andorra, a private bank based in a tiny European principality between France and Spain. Some were later allegedly used to siphon funds in the Venezuelan public corruption scheme, the records show.
The U.S. government later blacklisted the bank as a "primary money laundering concern."
Most of the companies were dissolved and Alcogal resigned from some of them shortly after the blacklisting was made public in 2015.
Also at the request of Banca Privada d'Andorra, Alcogal set up two shell companies later allegedly used by Odebrecht to funnel $30 million in bribes to win public works contracts in Panama. Some of the money flowed to the sons of then-Panamanian President Ricardo Martinelli, whistleblowers testified. The sons were indicted last year, and prosecutors recently recommended that Martinelli, who has had personal ties to some Alcogal founders, be charged, as well. The Martinellis deny the allegations.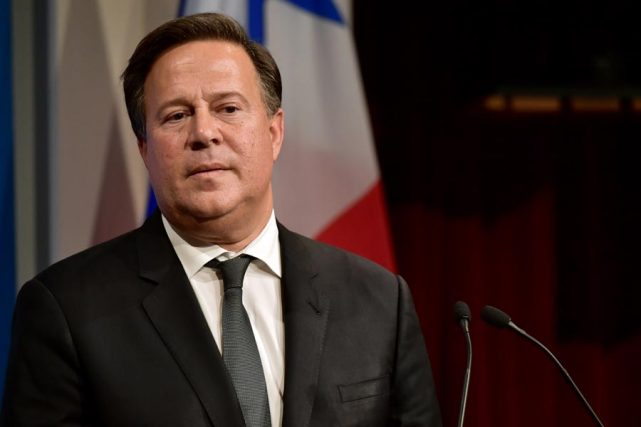 Records show that in 2000 and 2001, Alcogal registered two companies in the BVI owned by Juan Carlos Varela, his brother, his father and other associates. Varela served as Martinelli's vice president and succeeded him as Panama's president in 2014. Three months into Varela's presidency, an Alcogal internal review came across allegations that his presidential campaign was financed, in part, by money laundered from illegal online gambling. The review noted that Varela's campaign denied the allegations, which were based on media publications, and Alcogal concluded they didn't require further investigation.
In 2017, Varela admitted that during his vice presidential campaign, he received donations from Odebrecht, a Brazilian company at the center of one of Latin America's biggest corruption investigations, but he denied that the money was a bribe. Varela told ICIJ that the campaign donations were made in accordance with the law and were reported to electoral authorities.
Panamanian authorities have also recommended that Varela,  who left office in 2019, be charged in the Odebrecht case.
In 2006, the law firm registered a company in Panama called Karlane Overseas SA. The next year all but one of 10,000 shares were transferred to Nasry Juan "Tito" Asfura, records show. Asfura, then a commissioner of Tegucigalpa, is a leading contender for president in the Honduran national election next month.
Last year the Honduran attorney general asked an anti-corruption court to try Asfura, who is now the mayor of Tegucigalpa, for allegedly embezzling municipal funds, but the supreme court decided not to send the case to trial. Through a spokesperson, Asfura told ICIJ partners Centro Latinoamericano de Investigación Periodística (CLIP) and Contracorriente that he doesn't own the offshore company and doesn't hold offshore investments. The bank that helped Asfura create Karlane told reporters that the company had been used to buy land from Asfura's family and others in Tegucigalpa to develop a business center there.
Alcogal said it resigned from the companies identified in the Odebrecht investigation and collaborated fully with the authorities. It did not comment on Varela or Asfura, or other customers, citing confidentiality laws and "ethical duties to our clients."
Of the Andorran bank, it said: "We had no reason whatsoever to suspect that BPA Andorra was providing banking services to some questionable clients."
For lawyers and financial agents, vetting potential clients is supposed to be a top priority. International banking and legal standards require professional firms like Alcogal to carefully weigh the risk that they might inadvertently be aiding money laundering or other crimes before accepting a client in the first place. But at times, the records show, Alcogal wasn't certain who actually owned the companies it established. It sometimes allowed banks and other firms that sent business its way to withhold that information, trusting that they had done a good job vetting the client.
In 2015, for example, British Virgin Islands authorities asked for owner information and due diligence records for a company called Firelli International Limited. Alcogal replied that it was unable to fully comply with the request because it hadn't collected that information prior to setting up the company. Moreover, its intermediary client, a bank in Miami, wouldn't turn over needed documents.
Alcogal was able to identify through its records and "external database sources" a prominent shareholder: José María Marín, the disgraced former president of the Brazilian Soccer Federation. Marín had been arrested a month earlier in connection to Fifagate, a fraud case that involved bribes for rights to major soccer tournaments. Court documents in the U.S. later revealed that he used the shell company's bank account to receive millions of dollars in bribes. Marín was sentenced to four years in prison in 2018.
Alcogal told ICIJ that it resigned as registered agent from Firelli "in accordance with our policies and applicable law."
The firm said that it currently doesn't incorporate companies, trusts or foundations for a client who does not reveal the beneficial owner's identity. New laws in jurisdictions where it operates, including the BVI and Panama, require it to keep this information on record, it said.
Even as it helped maintain a fleet of shell companies for notorious clients, Alcogal sought to distance itself from its disgraced former competitor, Mossack Fonseca, whose leaked records powered ICIJ's 2016 Panama Papers investigation. After the scandal, Alcogal compiled a presentation called "Demystifying the Offshore World" that emphasized reforms and pointed to improved assessments of Panama by international anti-money laundering organizations, the new records show.
At a breakfast forum a year later hosted by a BVI trade group, Ayana Liburd, the head of Alcogal's BVI affiliate, complained that banks were lumping Alcogal and others in the industry with Mossack Fonseca, "in the same bucket."
An ICIJ analysis of Pandora Papers records found that in the wake of the Panama Papers revelations, at least 113 companies changed their registered agent from Mossack Fonseca to Alcogal.
'Honesty is Priceless'
In the early 1980s, Jaime Alemán, a young attorney and the son of a former Panamanian ambassador to Washington, was looking to make a name for himself.
After graduating from Duke University's law school and working in the legal department at  the Inter-American Development Bank in Washington, D.C., Alemán returned home in 1981 to work for his father's law firm. But he wasn't happy about the pay and how long it would take new attorneys like him to move up the corporate ladder, according to his 2014 memoir, Honesty is Priceless.
The memoir and leaked files convey an ambitious attorney with a fierce work ethic, rising at 4 a.m. to read the newspaper, answer emails and exercise. Among the files are meticulous notes Alemán wrote to himself as memory aids detailing a new contact's personal traits or details of an interaction. "I gave him some rum and he was happy. Bring him some more," reads one about a caddy at a Maryland golf club.
After briefly working as a legal counselor to Panamanian president Nicolas Ardito Barletta,  Alemán in 1985 recruited three other lawyers – Carlos Cordero, Anibal Galindo and Jorge Federico Lee, and founded Alcogal.
The firm was in the secrecy business from day one.
Alcogal charged its first clients, a group of Nicaraguan businesspeople, $25,000 to set up so-called limited stock companies, Alemán wrote in his memoir.
Creating such companies, he wrote, is a "marvelous business" that allows law firms to collect annual fees for acting as registered  agents – a functionary role that has them handling some  legal and regulatory documents. Firms could charge additional fees to provide their own employees to appear on incorporation documents as managers, Alemán wrote. That way, the real owner was hidden from the public.
"The client simply went to Switzerland (or Luxemburg, Andorra, Hong Kong, etc.), opened a numbered bank account for which the beneficiary was a Panamanian corporation, which in turn operated totally secretly, and had no obligation to pay taxes in either Switzerland or Panama," Alemán explained in his book. "The authorities in the client's country had no idea these funds existed, therefore they could not collect taxes on it."
What Alemán described is the foundation of the offshore economy: setting up shell companies in low- or no-tax jurisdictions with ownership masked by stand-in directors with no substantive role in the company.
It's a volume business, Alemán wrote. The more companies offshore providers set up, the bigger the profits.
It's also a risky business. Customers seeking secrecy often have something to hide. Such was the case in the 1990s, when Alcogal created at least five offshore companies later found to have been used by Augusto Pinochet, Chile's dictator from 1973 to 1990. At the time of his death in 2006, Pinochet was facing charges of crimes against humanity and stealing millions of dollars from public funds.
In court filings Alemán acknowledged that his law firm had set up the companies, but said he wasn't aware at the time that they were connected to Pinochet. Alemán said his firm discovered the connection in 2004 and moved to resign as registered agent. Alcogal has "a very clear policy of not providing services to companies that are possibly linked to illicit activities," he said in a court statement.
High-level connections
Alcogal founders and partners are part of the political class their firm serves. They have moved in and out of Panamanian government and political positions for decades. One founder, Galindo, was the vice president of Martinelli's political party, Cambio Democratico, and a Martinelli presidential advisor. Cordero, the "C" in Alcogal, is a former vice minister of foreign affairs. Lee, the "L," served as a supreme court justice and labor minister. Alejandro Ferrer, a partner, was minister of foreign affairs, commerce minister and an appellate court judge.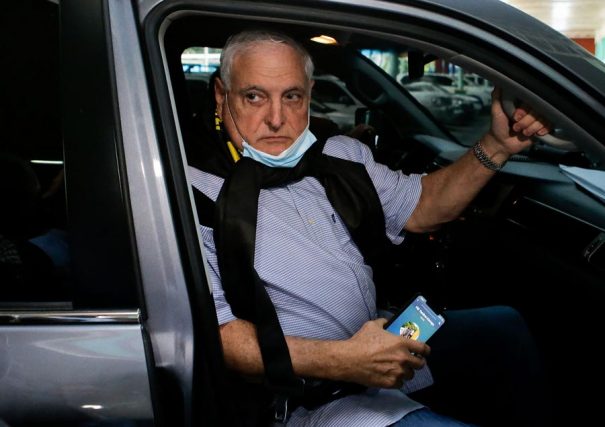 Members of Martinelli's family have been clients of Alcogal since at least the late 1990's, and Martinelli himself was a director in a company set up by the firm.
Then-president Martinelli appointed Alemán to his father's former post, Panama's ambassador to the U.S., in 2009. By January 2011 he was gone – Alemán says he quit. Martinelli says he fired him.
A few years later Martinelli and Alemán got into an argument at a wedding. News outlets reported that Alemán called the president a thief and corrupt and punched him in the face – Martinelli denies he was punched. The reports turned Alemán into a popular hero among Martinelli's foes. In his book, Alemán said the two later made up. Martinelli said they have a "cordial relationship."
In 2015, Alcogal reported to BVI authorities that it had created and maintained a company that belonged to Martinelli's brother-in-law, Aaron Ramón Mizrachi Malca, after news outlets revealed that the company allegedly helped purchase Israeli-made spy equipment. Martinelli was later indicted for using the gear to intercept communications from opposition politicians and others.
Martinelli is currently on trial, charged with monitoring and surveillance without judicial authorization. He denies the allegations and claims he's a victim of political persecution initiated by Varela, his former vice president.
Mizrachi told ICIJ that his company was cleared in the investigation and he was never investigated or charged in the espionage case.
In December 2016, Luiz da Rocha Soares, an ex-executive of the Brazilian construction giant Odebrecht, admitted that his former company had secretly paid $30 million in bribes to two shell companies, Pachira Ltd. and Mengil International, in order to win public works contracts in Panama. Brazilian media had linked the companies to Martinelli's sons, Luis Enrique Martinelli Linares and Ricardo Alberto Martinelli Linares. One of the brothers – it isn't clear which one – got $6 million, Soares said, according to news reports.
A few days later, Alcogal severed ties with both companies, according to internal compliance memos. It had received information that the companies were used for "illicit activities," the memos said. Alcogal wrote that it "considered" two men for whom it had issued powers of attorney – not the Martinelli brothers – to be the actual owners. In 2017 those two men told Panamanian authorities that Ricardo Martinelli Linares was behind both companies, according to news reports.
In July 2020, the Martinelli brothers were arrested in a Guatemalan airport after the U.S. charged them in the Odebrecht scheme. They remain in jail awaiting extradition to the U.S. They deny the allegations.
Referrals from a Pyrenees bank
In the introduction to his memoir Alemán warned that Panama's "rotten" society, "particularly, its political class" threatened the future of the country. Social transformation was necessary, Alemán argued, "to avoid a political, economic and social breakdown, such as countries like Venezuela face today."
After the 2013 death of President Hugo Chavez, Venezuela further descended into a political crisis fueled by a shortage of food and medicine, soaring inflation and crime rates – a crisis that continues. More than 5 million people, about 17% of the population, have fled the country since 2014, according to a Human Rights Watch report.
Even as Alemán blamed Venezuela's collapse on corruption and waste, the Pandora Papers show his law firm had accepted a string of referrals from  Banca Privada d'Andorra to act as the registered agent for offshore companies owned by some of Chavez's former allies.
BPA was part of a banking market catering to wealthy foreigners. Over time it had expanded into several other countries, including Panama. In the offshore world, private banks often work closely with service providers, since many wealthy clients want their shell companies to have bank accounts.
In 2007, the Andorran bank found Alcogal, the firm told ICIJ, "as a result of an introduction made by the chairman of a reputable bank, which was a client of Alcogal."
An Alcogal partner, Raúl Zúñiga Brid, would later serve on the board as an independent director of the Andorran bank's Panama unit, along with BPA's chief executive, Joan Pau Miquel Prats. (Prats was later accused by the Andorran social security office of avoiding taxes by using a shell company created by Alcogal in Panama to divert funds from BPA, and pay bonuses to other employees and himself. Alcogal said Zúñiga's involvement on the board was brief and limited).
Soon after Alcogal's relationship with BPA began, Alcogal registered Lairholt Finance Ltd. in Belize at the Andorran bank's request. The company was owned, according to court records, by Javier Alvarado Ochoa, who held influential positions in Chavez's government, including deputy minister of electrical development. In 2011, Chavez appointed him president of a unit of the state oil company, Petróleos de Venezuela.
A year and a half later, records show, Alcogal created two companies in Panama – Josland Investments SA  and Tristaina Trading SA – for Nervis Villalobos, an electrical engineer who had also held high-ranking government positions under Chavez, including deputy energy minister. At the time, he was working in the private sector as an independent international advisor on energy matters, according to his LinkedIn profile.
Then, scandal: In March 2015, the U.S. Treasury Department's Financial Crimes Enforcement Network, or FinCEN, issued a notice naming BPA among financial institutions of "primary money laundering concern." Such FinCEN notices, known as "blacklisting," are rare and often fatal for a bank.
FinCEN alleged that the Andorran private bankers and their Venezuelan clients worked closely with high-ranking Venezuelan officials and Panamanian registered agents to establish shell companies later used by the Venezuelans to launder looted public funds.
The U.S. agency didn't identify the registered agents or the names of the shell companies. That information later came out in news reports and indictments.
A day after the FinCEN notice, Alcogal resigned as registered agent for some of the companies linked to Venezuelan clients, leaked records show. Alcogal continued to cut ties with companies as more news reports tolled out. Records show that by April, the firm had produced at least three internal reports related to the matter, including one called "Venezuelan characters associated with the regime."
Villalobos, Ochoa and other Venezuelan officials and their relatives were indicted by authorities in Andorra, Spain, the U.S. and Venezuela.
The Andorran indictment said that Villalobos, Ochoa and others took bribes and kickbacks in exchange for favorable treatment to businesspeople seeking contracts with Venezuela's state-run oil company. The suspects then used bogus contracts claiming they had provided consulting services to justify the source of the funds they were depositing in their BPA accounts, according to the allegations. The accounts were controlled through the shell companies.
Authorities allege that the BPA executives involved in the scheme approved the accounts even as its own internal compliance unit raised concerns about their political ties.
Documents obtained by El País show that indicted Venezuelans allegedly used part of the proceeds to live large in Europe, spending millions of dollars on luxury items such as wine, caviar, tailored suits and expensive Parisian hotels.
One receipt shows that Villalobos bought two gold Rolex watches through an account belonging to Josland Investments, the Spanish paper reported.
Neither FinCEN, nor any other government authority, alleged any wrongdoing by Alcogal, or any other service provider in connection with the alleged Andorran bank money-laundering scheme.
After Andorran authorities forced a sweeping restructuring of the bank, among other measures, FinCEN withdrew its blacklisting of BPA.
In its letter to ICIJ, Alcogal said it cooperated fully with authorities investigating BPA, including sharing information regarding beneficial owners, as is its practice when required. It resigned as registered agent from all companies found to be involved in illegal activities, it said.
Villalobos and Ochoa live in Spain, where they were briefly jailed. U.S. and Spanish authorities have been negotiating for two years over whether the men will be extradited to the U.S. and, if so, under what terms. Venezuela has also requested their extradition.
Through an attorney, Ochoa declined to comment because his case is pending in court. Villalobos, whose attorney has denied the allegations in the past, didn't respond to requests for comment from ICIJ.
Diligence concerns
Christodoulos Vassiliades, an attorney and Belize's honorary consul in Cyprus, was one of Alcogal's most prominent, and trusted, intermediaries. In his book, Alemán refers to Vassiliades as "my good friend." In 2001, records show, Alcogal gave Vassiliades' law firm the option of not submitting certain documents that reveal the true owners and directors of companies and where money flowing into those companies comes from.
In the following years, records show, Vassiliades brought dozens of clients to the firm, including suspected fraudsters and a Russian oligarch and close ally of Vladimir Putin.
Records show that when Alcogal, in response to changing rules in the BVI, asked Vassiliades' firm for updated information about the directors of dozens of companies, it sometimes had trouble getting it. In 2006, Alemán complained to Vassiliades that he didn't understand why it had taken almost a year to provide the information – even after he promised it "will be maintained in confidential form in our offices."
"Dear Chris," Alemán wrote to his friend. "I would appreciate your calling me URGENTLY to discuss this matter. Unless we receive the documents by June 23rd, 2006 we will have no choice but to resign as Registered Agents of the 146 companies." The information started slowly trickling in, emails show.
In a statement, Vassiliades' law firm said it couldn't answer questions about specific clients and that it fully complies with due diligence regulations. It has provided information about beneficial owners for all the companies it has incorporated in the BVI, it said.
In 2009, Vassiliades brought a new client to Alcogal: Galina Telesh, who was the only director and real owner of Barlow Investing Ltd., a company registered by Alcogal.
Nearly a decade later, in 2018, Telesh moved to dissolve the company. Only then did Alcogal file a suspicious activities report with BVI authorities alerting them to the fact that she was the ex-wife of the notorious gangster Semion Mogilevich, known as the "boss of bosses" of the Russian mafia.  He was included  on the FBI's Ten Most Wanted Fugitives list for six years, until he was located in Russia in 2015.
Vassiliades' firm said it rejects "any allegations that we have any connection" whether directly or indirectly to criminal organizations.
Alcogal said it immediately cut ties with Barlow when instructed to do so "by its professional intermediary."
In a statement to ICIJ, the Panamanian regulator that oversees firms that provide offshore services said that the government had made "many effective and concrete" steps in the last few years to fight tax evasion and money laundering. Along with new requirements for offshore firms to identify beneficial owners of companies they set up, the government has suspended nearly half of the 762,709 corporations in its public registry, the statement said.
Under suspicion
Suspicious activity reports like the one Alcogal filed on Telesh are required of providers in most jurisdictions when they suspect a client may be linked to criminal activity.
Authorities favor proactive reports: filed before a service provider completes a transaction or activity, rather than after a shell company has been used in a crime. A BVI Financial Investigation Agency presentation found in Alcogal's leaked documents says that proactive reports help minimize the risk of money laundering. Reactive reports "add minimal value to investigations to have any helpful effect."
Time after time, the records show, the law firm submitted suspicious activity reports only after its clients had been exposed by authorities or journalists as possibly corrupt or involved in other crimes.
An ICIJ analysis of the suspicious activity reports filed by Alcogal in Panama, the Bahamas and BVI between 2007 and 2018 shows that the overwhelming majority, 87 of 109, were "reactive." More than half of Alcogal's reports came in the wake of ICIJ's Panama Papers investigation alone.
ICIJ's analysis shows that between January 2017 and May 2018, Alcogal filed 16 suspicious activity reports related to people connected to the Odebrecht corruption case or an earlier related case known as Lava Jato.
Alcogal was the registered agent for several companies owned by Paulo Roberto Costa, a former director of procurement at Brazil's state oil company, known as Petrobras.
In 2014, Costa confessed he had laundered nearly $26 million in bribes for his participation in bid rigging to favor Odebrecht and other companies. To move the money to Swiss bank accounts, Costa used shell companies registered in Panama, including two for which Alcogal acted as registered agent, court records show.
Alcogal said that it prepares suspicious activity reports in compliance with local legislation. If it comes across "negative information" about a company or client, such as having been suspected or charged of a crime, "we proceed with the appropriate course of action, ranging from obtaining disclaimers to resigning as Registered Agents and/or filing SARs, as applicable on a case-by-case basis," it told ICIJ. High-risk clients are reviewed more frequently than low-risk ones, it said.
"We understand that compliance is one of the main pillars of the provision of our international corporate services," the firm said.
At a getting-to-know-you meeting with BVI regulators in 2013, Alemán told them that keeping up with compliance was a chore. "It is impossible to have perfect files," he said, according to minutes of a meeting in the leaked documents. "We have over 10,000 active companies. It is a huge challenge to monitor."
Alemán acknowledged that the firm did not have ownership information on all of the companies his firm set up and represented as registered agents. Even so, he said, he was confident that the firm had the bulk of required client information in its files.
"Best test – I sleep well at night even though our files aren't perfect."
Contributors: Delphine Reuter, Valentina Lares, Joaquin Gil, Agustin Armendariz, Andrés Bermúdez, Jennifer Avila, Sean McGoey, Kathleen Cahill, Fergus Shiel, Ben Hallman, Dean Starkman, Sydney Freedberg.