The United States today imposed a new round of sanctions on close allies of Russia's President Vladimir Putin, including Russian musician Sergey Roldugin and steel tycoon Alexey Mordashov, who have been the focus of investigations by the International Consortium of Investigative Journalists.
Roldugin and Mordashov were just two out of dozens of entities and assets targeted by multiple U.S. government departments in Thursday's announcement. Other targets included yacht brokerages and defense industry companies, as well as numerous prominent Putin allies and their families and other service companies accused of assisting Russians seeking to evade sanctions.
The White House said in a statement that the purpose of the sanctions is "to hold President Putin to account for his war against Ukraine" and "turn Russia into a global financial pariah."
Since Russia invaded Ukraine in late February, the U.S., the European Union, the United Kingdom and other countries have restricted transactions with Russian banks and companies and imposed travel bans, frozen or seized the assets of dozens of Russian politicians and business people.
In its 2016 Panama Papers investigation, ICIJ and its media partners identified Sergey Roldugin as a behind-the-scenes player in a clandestine network operated by Putin associates that had shuffled at least $2 billion through banks and offshore companies.
In the Panama Papers documents, obtained by German daily Süddeutsche Zeitung, Roldugin was listed as the owner of offshore companies that obtained payments from other companies worth tens of millions of dollars.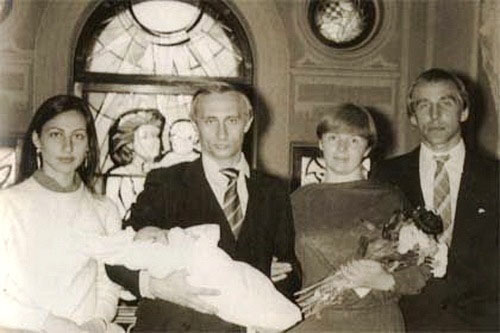 Roldugin, a classical cellist and conductor, has known Putin for more than 40 years and has been considered one of the Russian's president's closest friends. He is also the godfather to Putin's eldest daughter. He did not respond to detailed questions at the time.
The leaked records also revealed that shell companies linked to Roldugin were involved in multimillion-dollar consulting deals with companies belonging to the business empire of Mordashov, the head of Severstal.
The records show for instance that in 2007, one of the Mordashov group's shell companies, Levens Trading, made a $6 million loan to a British Virgin Islands company owned by Roldugin. The $6 million loan from Mordashov's company to Roldugin's BVI company was later forgiven for $1, a document in the records indicates.
An ICIJ investigation based on the Pandora Papers trove also revealed how Mordashov used a Cypriot holding company and more than 60 shell companies based in the British Virgin Islands to invest in European companies and, inside Russia, take big stakes in the coal, logging and media industries.
The U.S. government also sanctioned three companies linked to Mordashov, two of his children and his life partner, Marina Mordashova.
Confidential emails and incorporation records included in Pandora Papers listed Mordashova as the owner of a BVI shell company.
After the EU and the U.K. blacklisted Mordashov early this year, Mordashov shed his stakes in the mining company Nordgold and in TUI, a publicly traded German company that owns hotels and resorts around the world.
He then secretly transferred most of his interest in the two companies to Mordashova. The combined value of his stakes was more than $2.5 billion.
Through a spokesperson, Mordashov told ICIJ in March that he "has never been involved in politics" and he "has always conducted his activities in Russia and abroad strictly following Russian and international laws."
On June 3, the EU sanctioned Marina Mordashova, described as Alexey Mordashov's wife, citing the shell companies involved in the TUI and Nordgold transfers, which appear in the Pandora Papers.
This story has been updated since initial publication. 
Do you have a story about corruption, fraud, or abuse of power?
ICIJ accepts information about wrongdoing by corporate, government or public services around the world. We do our utmost to guarantee the confidentiality of our sources.
LEAK TO ICIJ