Less than two decades ago, Forbes magazine crowned Russian steel magnate Alexei Mordashov —  along with Oprah Winfrey and a Red Bull co-founder — one of the "new arrivals" in the world of billionaires. He was 37 and little known. His bio in the magazine said: "self made."
Leaked files now reveal how, since then, the world's second-largest accounting firm helped Mordashov become, by 2021, Russia's richest man — with a net worth that Forbes estimated at $29 billion.
PwC has been by the steel tycoon's side since he made his first billion dollars in the early 2000s, a highflier among the dozens of Western accounting and law firms that have eagerly served the oligarchs who have flourished during the Putin era.
PwC helped a holding company tied to Mordashov set up and administer more than 65 shell companies in the British Virgin Islands and other secrecy jurisdictions, according to the Pandora Papers trove obtained by the International Consortium of Investigative Journalists.
The Pandora Papers and other leaked documents analyzed by ICIJ show that Mordashov used this web of offshore companies to invest in European companies and, inside Russia, expand beyond the steel industry and take big stakes in the coal, logging and media industries.
The secret records also show these offshore companies engaging in transactions that moved large sums of money around the world in murky and suspect ways. These include at least four transactions involving companies linked to one of Russian President Vladimir Putin's closest associates — deals that raise questions about Mordashov's claims that he doesn't have deep ties to Putin.
The Pandora Papers, a leak of more than 11.9 million confidential financial records obtained by ICIJ, describe how the Cypriot unit of PwC helped Mordashov build the offshore infrastructure of his business empire.
The advisers also helped him and his life partner, Marina Mordashova, register companies to own a 213-foot sport yacht and a Bombardier luxury jet. And in moments of crisis — such as the waves of sanctions that Western nations have imposed on powerful Russian people and companies since 2014 — PwC assisted the couple in restructuring ownership of their shell companies.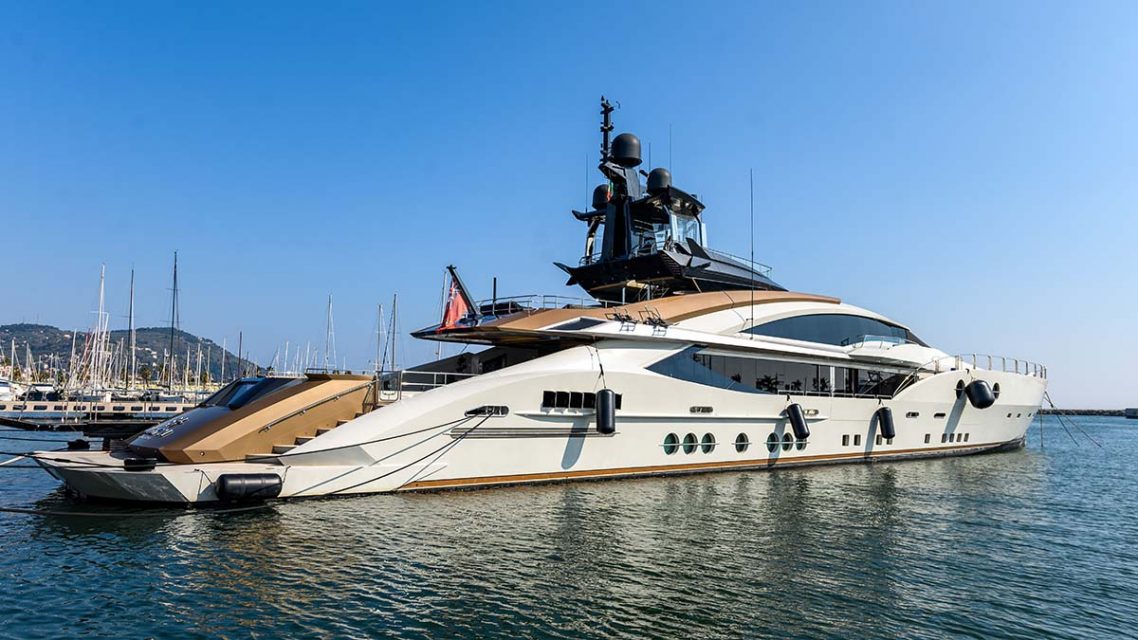 Most of the companies are affiliated with Unifirm Ltd., Mordashov's holding company based in Cyprus — a favorite offshore hub for wealthy Russians.
Mordashov is one of a growing number of Russian oligarchs who have been sanctioned by the European Union and the United Kingdom in response to Russia's invasion of Ukraine, which began on Feb. 24.
Like many other Russian oligarchs, the war and the sanctions have driven down his net worth. As of April 5, when Forbes published its latest annual rankings of billionaires, the magazine put Mordashov's net worth at $13 billion —  down by nearly $16 billion from last year. That dropped him to No. 5 on the list of Russia's richest people.
The magazine ranked Vladimir Lisin, another steel tycoon, at No. 1 among Russian billionaires, with a net worth of $18.4 billion. Some observers speculate, however, that Putin — who keeps his true net worth under wraps — is actually Russia's wealthiest man.
Mordshov's main company, Severstal, is one of the country's largest steel producers. It prides itself on making steel for armored vehicles and submarines for the Russian military. But Mordashov has repeatedly denied being close to Putin.
"I'm a private entrepreneur, have nothing to do with government," he said in a 2018 interview with Bloomberg TV.
Mordashov did not respond to ICIJ's questions for this story.
PwC is one of the elite global companies that play a crucial role in enabling the ultra-wealthy and politically connected to multiply their riches and avoid scrutiny. A 2020 ICIJ investigation showed how the firm worked for Isabel dos Santos, the daughter of Angola's kleptocratic former president, disregarding red flags in her companies' accounting as she made millions from deals approved by her father. PwC's chairman, Bob Moritz, said he was "shocked and disappointed" by revelations that his firm advised companies owned by dos Santos.
Post-Soviet Russia has long been a favorite market for PwC.
In the years before the war in Ukraine, PwC reported that its Russian unit had worked with more than 2,000 Russian businesses, including 124 major companies whose total revenues accounted for nearly half of Russia's GDP. Among them: Gazprom, the energy giant dubbed Putin's "geopolitical tool;" Sberbank, Russia's biggest state-owned bank; and Sibur, a petrochemical giant partly-owned by Kirill Shamalov, who is Putin's former son-in-law, according to media reports.
In response to Russia's invasion of Ukraine, PwC announced that the firm's Russian unit will no longer be part of its global network and that its affiliates outside of Russia will "exit any work for Russian entities or individuals subject to sanctions."
The Pandora Papers files show that PwC affiliates outside Russia have done as much as those inside Russia to help oligarchs close to Putin manage and shield their wealth.
Do you have a story about corruption, fraud, or abuse of power?
PwC's Singapore unit was the auditor for the investment fund of Kirill Androsov, a former Putin aide, as well as for a London-based oil company in which Androsov's fund had invested, the leaked files show.
PwC audited part of the real estate business of billionaire Oleg Deripaska,a Putin ally investigated for alleged financial crimes in Belgium, Spain, Greece and the U.S. In 2017, months before Deripaska was sanctioned by the U.S., PwC's Cypriot unit helped him and his two children use the Mediterranean nation's "golden visa" system to acquire Cypriot passports — and EU citizenship rights — by investing $3 million in the country's real estate, according to a government report obtained by ICIJ partners at the Organized Crime and Corruption Reporting Project.
Deripaska denied wrongdoing and was not charged with any misconduct. His lawyer did not reply to questions from ICIJ.
In 2021, a PwC manager told a Cypriot government committee that, over the last decade, the firm had helped 217 rich foreigners become European citizens through the "golden visa" scheme, but denied that the firm had any involvement with "political figures," according to a committee report.
We, as the public, rely on these professionals to be the gatekeepers and to do the right thing. They should vet their clients. — financial crime expert David P. Weber
David P. Weber, an accounting professor and financial crime expert at Salisbury University in Maryland, said accounting professionals have an obligation to make sure that they're not helping clients who are involved in questionable business dealings or benefiting from relationships with corrupt governments.
"We, as the public, rely on these professionals to be the gatekeepers and to do the right thing," Weber said. "They should vet their clients."
PwC did not respond to ICIJ's questions.
In an emailed statement, a spokesperson for the firm wrote that "PwC is currently in the process of exiting relationships with sanctioned individuals, sanctioned entities and entities controlled by sanctioned individuals."
He added that the work PwC performs for its clients is "in line with all applicable laws, regulations and PwC's own internal standards."
'The Tank'
Mordashov, the son of millworkers from the northern city of Cherepovets, rose to become the chief executive of Severstal at 31. He has an unflinching style, and some people call him "The Tank."
In 2003, the young billionaire incorporated a holding company in Cyprus, later named Unifirm, that sits atop his web of offshore companies.
PwC advisers in the Cyprus office coordinated with Trident Trust, a company-formation agent in the British Virgin Islands, to help open Unifirm's shell companies and keep them running.
The arrangement ー involving a "sandwich" of BVI subsidiaries and a Cypriot parent company with operations in Russia and other European countries ー was common for Russian companies that wanted to slash their tax bills by exploiting agreements between the governments of Russia, Cyprus and the BVI.
At different stages, the subsidiaries held shares in companies that owned American steel factories, Russian television channels, a German tour operator and wood-processing plants.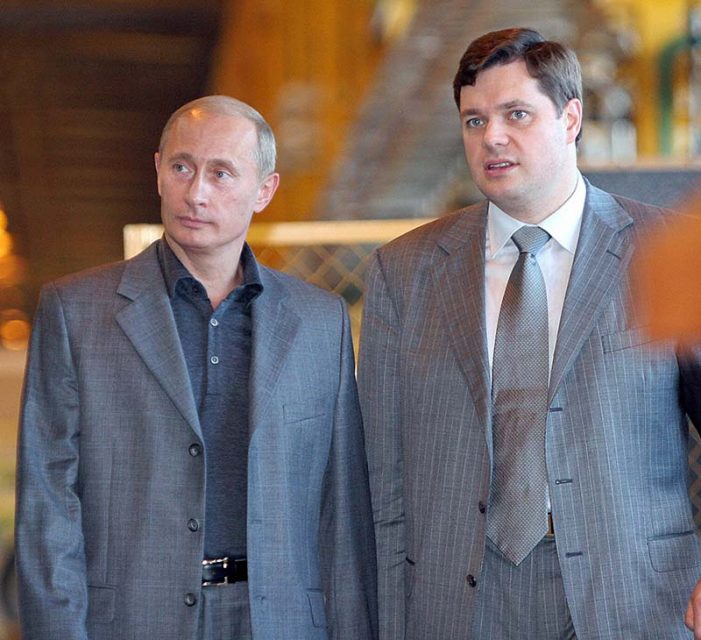 In 2006, Mordashov grabbed international attention when he announced that he was attempting the first-ever acquisition of a foreign company by a Russian conglomerate — a deal blessed by Putin and celebrated by then-Finance Minister Alexei Kudrin.
Mordashov lost the bid to acquire the company, a Luxembourg-based steel manufacturer. But the ambitious plan bolstered his image as a U.K.-educated entrepreneur open to doing business with the West. At the time, he described reports that he was friendly with Putin as a "big exaggeration," but several Western media outlets declared that he was careful to keep on the right side of Russia's president.
ICIJ's review of the Pandora Papers files indicates that offshore companies within Mordashov's empire have shuffled tens of millions of dollars to companies linked to a member of Putin's inner circle: Sergey Roldugin, a cellist and longtime Putin friend.
ICIJ's Panama Papers investigation, in 2016, identified Roldugin as a player in a clandestine network operated by Putin associates that moved at least $2 billion through banks and offshore companies. The associates frequently used questionable loans that were made without collateral and had no payment schedule.
The leaked records show that in 2007, one of the Mordashov group's shell companies, Levens Trading, made a $6 million loan to a British Virgin Islands company owned by Roldugin. The $6 million loan from Mordashov's company to Roldugin's BVI company was later forgiven for $1, a document in the records indicates.
Under several contracts for "consultancy services" in 2009 and 2010, two shell companies gave $30 million to an entity controlled by Aleksandr Plekhov, an associate of Roldugin's, in exchange for information about the "possibilities to invest into the Russian Federation" and the "peculiarities of tax and foreign currency legislation of Cyprus." The Pandora Papers reveal that those shell companies were part of Mordashov's Unifirm group.
Weber, the forensic accounting expert, reviewed at ICIJ's request documents outlining the $6 million loan and the contracts worth $30 million. He said the use of the same directors for multiple companies, the low interest rate and the vague language of the consultancy agreements raise questions about the legitimacy of the transactions.
In late 2010, Dulston Ventures, another Mordashov shell company in the Unifirm group, wired $830,000 to a Roldugin-linked firm that ICIJ's Panama Papers investigation identified as the lynchpin of the entire Putin financial network.
Details of the transaction, whose purpose appears to be a payment related to a 2008 loan agreement, are included in the FinCEN Files, a leak of more than 2,600 confidential banking records filed by bank compliance officers and obtained by BuzzFeed News, an ICIJ partner.
The FinCEN Files also provide details of another transaction that caught compliance officers' attention and involved Mordashohv's conglomerate, Severstal.
Over the course of two weeks in July 2013, a U.K.-based shell company, Stylemax Co. LLP, sent four wire transfers totaling about $1.2 million to Severstal in Russia, a bank report says. A compliance officer at BNY Mellon, the correspondent bank that processed the wire transfers, later flagged the transactions as "suspicious" because the U.K. company reported annual sales of only $24,000 in 2012.
An ICIJ analysis of U.K. registry records and leaked files found that Stylemax's ownership had changed hands and that the company had belonged to individuals whom international investigators linked to at least three high-profile criminal cases.
Graham Barrow, a U.K.-based anti-money-laundering expert, said Stylemax appears to be a "general purpose passthrough account" for moving funds.
"The only reason you'd use an account like Stylemax is to disguise the source of those funds," Barrow told ICIJ. It's a " 'classic' laundering account," he said.
The leaked files don't provide information about Stylemax's relationship with Severstal or the purpose of the wire transfers.
A Severstal spokesperson said Mordashov "has always been conducting his activities in Russia and abroad strictly following Russian and international laws."
PwC in the middle
As Mordashov's companies made deals with entities linked to Roldugin and received money from anonymous senders, the industrialist's offshore empire grew, assisted by PwC advisers.
In a 2008 letter sent to Trident Trust, the offshore services provider, a PwC Cyprus manager said the accounting firm had been working with Mordashov for six years and vouched for him. "We know him to be a person of integrity, honesty and good character," the manager wrote.
One of the Mordashov shell companies, which PwC helped administer, controlled U.S.-based Severstal Columbus Holdings LLC. The U.S. company, registered in Delaware, was part of Severstal's North American unit, which owned steel plants in Maryland and other states.
Three of them, bought at the onset of the 2008 financial crisis, quickly became a burden for the Russian conglomerate. At the Sparrows Point plant, near Baltimore, Severstal suspended hundreds of jobs as workers complained about expired contracts and aging facilities.
In 2011, Severstal decided to sell the Sparrows Point plant and two more struggling American facilities to RG Steel, an American steel producer, but a legal dispute arose between the prospective buyer and seller.
RG Steel accused Severstal of failing to disclose outstanding debts to vendors and other accounting discrepancies, including a $538,000 valuation assigned to steel slabs and other inventory that RG Steel deemed worthless. As a result, RG Steel argued that the initial purchase price was inflated by $83 million. Severstal contended that the difference between RG Steel's valuation and the initial purchase price was attributable to different accounting methods.
The companies decided to have PwC arbitrate the matter. In a confidential engagement letter examined by ICIJ, PwC reported, after a review of its work with both companies: "We are not aware of any situations that, in our view, constitute a conflict of interest or would influence our decision as Arbitrator."
In the letter, PwC acknowledged that it had advised Severstal's U.S. unit on some insurance claims. What the letter didn't say, however, was that its Cypriot unit had been providing services for a decade to more than 60 shell companies tied to Mordashov.
WANT MORE STORIES THAT ROCK THE WORLD?
ICIJ is an independent, donor-supported investigative news outlet. Together, we expose wrongdoing so that the world can make it right.
Just $10 / month can change the world.
Weber, the financial crimes expert, said PwC may have violated ethics rules on objectivity and independence if it did not disclose the entire scope of its work for the head of Severstal.
RG Steel "was entitled to know this," Weber said.
In 2013, another firm replaced PwC as arbitrator after the PwC resigned "due to a conflict of interest involving RG Steel," court records say. A former PwC partner took over the case at the new firm.
Months later, Severstal and RG Steel settled the matter. The Russian company agreed to pay $30 million to the American steelmaker, which had declared bankruptcy in May 2012, citing "deterioration" of the steel market.
'The mother of his children'
In 2014, Russian forces invaded Crimea. Putin declared that it was part of Russia.
In response, the EU, the U.S. and other Western powers imposed financial restrictions on some banks close to the Kremlin. One of them was Bank Rossiya.
Mordashov's Severgroup, which bought a stake in Rossiya in 2003, is still one of the bank's shareholders, owning about 5.8%, according to the last available financial statement. The U.S. Treasury Department describes Rossiya as the "personal bank" of Putin's inner circle.
In 2014, other bank shareholders included Roldugin, the cellist and godfather of Putin's eldest daughter Maria Vorontsova; Yury Kovalchuk, dubbed Putin's "personal banker;" and Svetlana Krivonogikh, a former hotel cleaner-turned-millionaire, who, according to an independent Russian news outlet, once had a romantic relationship with the president.
The bank dismissed the impact of sanctions on its business, saying the U.S. action, in particular, "has not had a substantial effect on the bank's financial positions."
None of Mordashov's businesses were blacklisted in 2014.
The first blow to his business empire came in 2018, when the U.S. imposed sanctions on Russian individuals and companies, for their role in Russia's "malign activity around the globe," including interfering with the 2016 U.S. election, occupying Crimea and supporting Bashar al-Assad's regime in Syria.
With a sanctions announcement impending, Mordashov told Bloomberg TV: "Am I preparing myself?" he said. "Not much, because I don't know what I can do."
The U.S. sanctions in 2018 hit his company Power Machines, which supplied gas turbines to a Russian joint venture operating in Crimea.
Mordashov was not sanctioned, but his offshore strategy changed, the Pandora Papers reveal.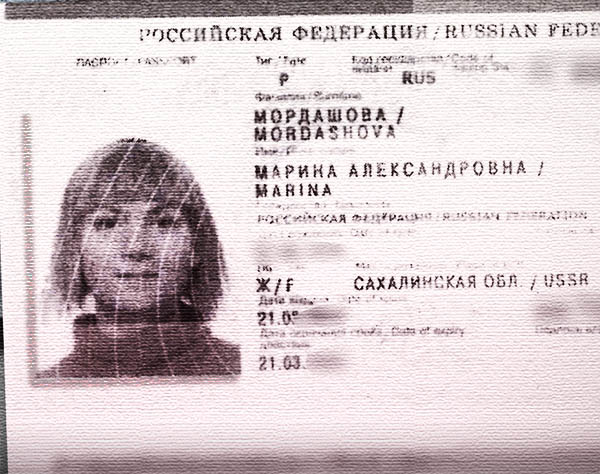 About three months after U.S. sanctions were announced, a woman who has been described as his "life partner," Marina Mordashova, became the owner of a company in the British Virgin Islands, Ranel Assets Ltd. The company's declared purpose was "investment of earned income into financial instruments (deposits, options, forwards) in order to earn income in the form of interest." Interest income is tax-exempt in the BVI, one of the world's leading offshore havens.
PwC's Cyprus unit helped Mordashova with the paperwork necessary to open Ranel Assets. A PwC officer in Cyprus listed himself as her contact person in the "supporting documentation" for her company, the leaked records show.
Marina Mordashova's shares in Ranel Assets were worth about $40 million at the time, according to the files. The funds' source was Mordashov, a document notes. "She is the mother of his children," it says.
Off the radar
In February, the EU and the U.K. sanctioned Alexei Mordashov for the first time, freezing his assets.
EU regulators explained the decision by saying he is benefiting from "his links with Russian decision-makers."
Mordashov denied the allegation in a written statement, adding: "I fail to understand how these sanctions against me will contribute to the settlement of the dreadful conflict in Ukraine."
Italian authorities impounded his $27 million yacht, "Lady M." SuperYachtFan, a website that specializes in tracking yachts worldwide, speculates that Mordashov named the 213-foot boat after his life partner. The yacht, which was registered in the Cayman Islands, was owned by a BVI shell company created with the help of PwC, Pandora Papers files reveal.
Italian authorities also seized his $116 million villa in Sardinia, a Mediterranean island where Russian oligarchs are known to spend their holidays.
His $500 million, 465-foot megayacht, "Nord," was safely at anchor in the Seychelles.
After he was blacklisted in the EU and the U.K., Mordashov shed his stakes in the mining company Nordgold and in TUI, a publicly traded German company that owns hotels and resorts around the world.
He secretly transferred most of his interest in the two companies to Mordashova. The combined value of his stakes is more than $2.5 billion.
His Unifirm group in Cyprus got a new shareholder, too, while remaining in the family.
In March, Mordashov announced that he had transferred part of Unifirm to Ondero Ltd., a BVI company.
The Pandora Papers reveal that, since 2018, Ondero has been controlled by Marina Mordashova's shell company, Ranel Assets.
The records show that Ondero also became the shareholder of a BVI shell company that leases a $37 million Bombardier Global 6000 jet. The shell company, previously controlled by an entity belonging to Mordashov, was administered with the help of PwC, the files show.
After landing in Moscow on March 4, according to a website that tracks international flights, the signal of Mordashov's aircraft went dark.
The Isle of Man, another well-known tax haven, had deregistered the jet, along with 20 others belonging to Russian oligarchs.
Contributors: Margot Gibbs, Delphine Reuter (ICIJ), Petra Blum (WDR), Mauritius Much (Süddeutsche Zeitung), Stelios Orphanides (OCCRP)