PRESS FREEDOM
Concerns about press freedom grow in Ecuador after presidential candidate is assassinated
Ecuadorian journalists brace for the first round of a presidential election marred by violence while mourning the death of former colleague Fernando Villavicencio.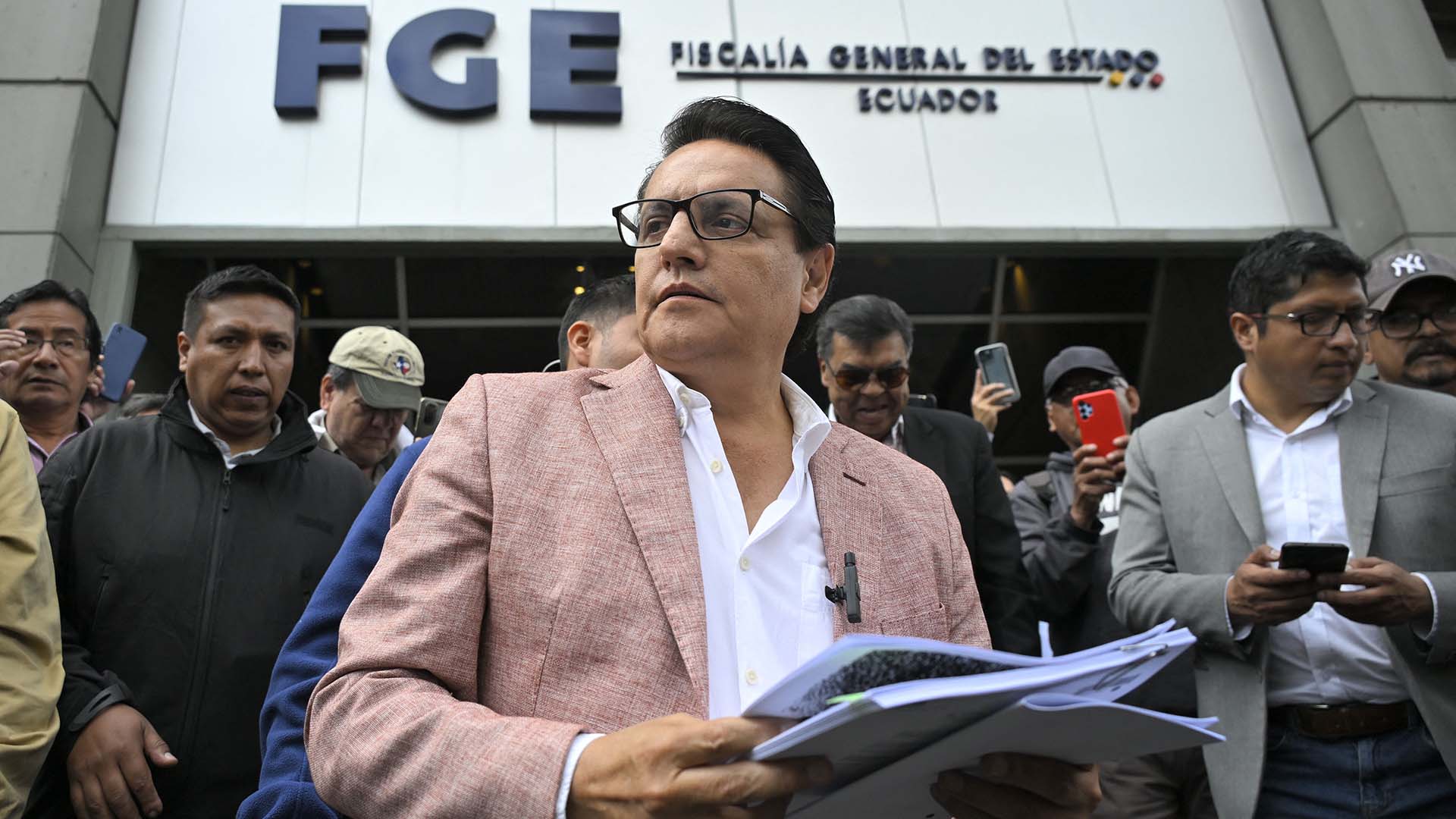 The assassination of presidential candidate and former investigative journalist Fernando Villavicencio in Ecuador has compounded concerns about press freedom and democracy amid escalating violence and rising crime rates in the South American country.
Villavicencio — a member of the National Assembly who was running for president on an anti-organized crime and corruption platform — was fatally shot while leaving a campaign rally near Quito, the Ecuadorian capital, last week.
The daylight attack left nine other people injured, including two police officers and a candidate for the National Assembly. One of the suspects died in police custody after being hit in a shootout with security personnel, according to Ecuador's Attorney General's Office. Six Colombian men, who are alleged members of a criminal group, were arrested in connection with the murder, authorities said. President Guillermo Lasso condemned the violence and blamed organized crime for the killing.
The incident has left Ecuador on edge as the nation braces for the first round of the presidential election on Sunday. For decades, the Andean country managed to maintain relative stability and safety, escaping the cartel-linked violence that has affected neighboring nations such as Peru and Colombia. But the national homicide rate has increased 500% in the past seven years, as Ecuador became a key part of the drug trafficking route from South America to the U.S. and Europe, and Colombian, Mexican and Albanian criminal groups reportedly penetrated local gangs.
Earlier this year, Villavicencio labeled the country "a narco state" during an interview with CNN En Español. Days before he was murdered, he said he was threatened by members of one of the country's most powerful criminal groups.
"It is truly frightening," said Monica Almeida, a veteran Ecuadorian investigative reporter and member of the International Consortium of Investigative Journalists. "We are in the hands of the mafia. The State is losing control, and people are very afraid."
Less than two months ago, the U.S.-based Committee to Protect Journalists issued a special report, warning about deteriorating press freedom in Ecuador amid rising violence and political turmoil. The report followed Lasso's decision in May to dissolve the National Assembly — a move permitted by the constitution — while lawmakers sought to impeach him a second time.
"Ecuadorian journalists and activists worry that a 'perfect storm' is gathering to imperil press freedom in this South American nation," the CPJ report said, adding that several journalists had been forced to flee the country. According to Ecuadorian press freedom group Fundamedios, there were 356 attacks on the press in 2022, the highest number since 2018. In the first quarter of 2023, Fundamedios reported a total of 96 attacks, including explosive devices mailed to at least five journalists.
Ecuadorian journalists and activists worry that a 'perfect storm' is gathering to imperil press freedom in this South American nation.

— Committee to Protect Journalists
A few days after Villavicencio's slaying, Almeida attended a public memorial and noticed that reporters covering the event appeared to be taking additional safety precautions.
"It was astonishing to see more than half of them wearing bulletproof vests," Almeida said. "And this has been happening for a few months now. It is a new situation for Ecuador."
Almeida said she is worried violence is becoming normalized and that politicians have become "incapable of reacting with the seriousness that this situation deserves." For journalists outside Ecuador's capital, the threats and censorship are even more common, she said.
Villavicencio's murder was one of several assassinations of politicians this year. A municipal mayor was shot dead in July, and a mayoral candidate of a major city was killed one day before the election in February. A political organizer from a rural area was murdered less than a week after Villavicencio.
Prior to entering politics, Villavicencio built his career exposing corruption and covering marginalized communities as an investigative journalist and activist. He founded a newspaper focused on workers' rights when he was 18 and went on to study journalism at the Central University of Ecuador, according to the Associated Press. Evidence he uncovered about a massive kickback operation run by Brazilian construction company Odebrecht helped convict a former Ecuadorian vice president for bribery.
Another of Villavicencio's investigations uncovered the details of a deal that then-president Rafael Correa's government made with China, sending oil to the Asian country in exchange for billion-dollar loans. Following the exposé, Correa accused Villavicencio of defamation, and the journalist was sentenced to 18 months in prison. But Villavicencio went on the run, hiding in the Amazonian jungle. In 2017, he fled to Peru, seeking political asylum; upon returning to Ecuador in 2018, he began his political career.
Villavicencio was not a frontrunner in the campaign at the time of his death — he was reportedly polling around the middle of a group of eight candidates contesting the first round of the election. He had steadfastly refused to suspend his campaign activities despite multiple death threats against him, according to news reports.
Following Villavicencio's assassination, his party chose his close friend and fellow investigative journalist Christian Zurita as its new presidential candidate. A runoff election will be held in October if no candidate receives a winning majority.