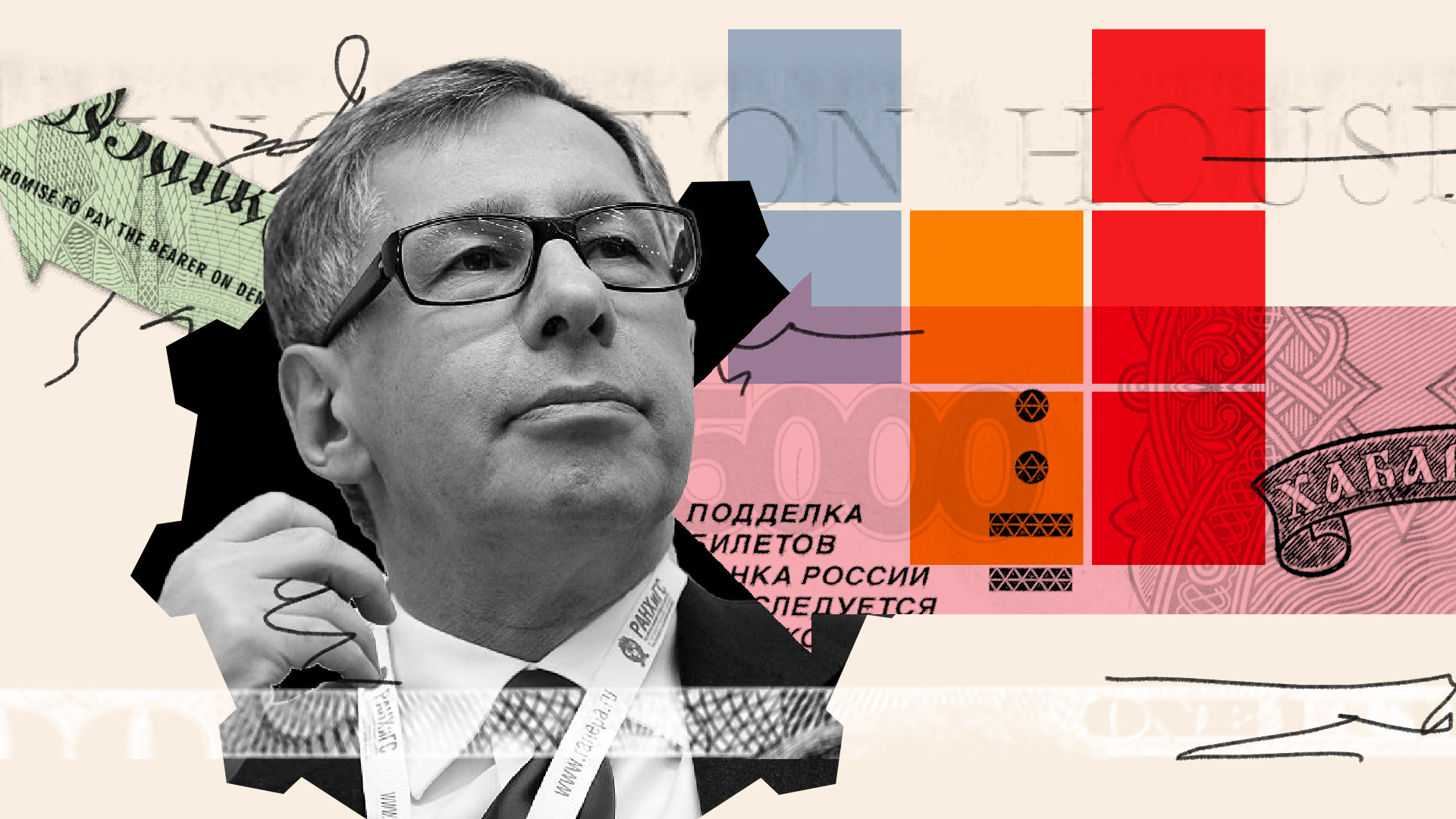 Cyprus firm helped a Putin ally move $5 million the day he was sanctioned
Luxury cars, Harvard tuition and an English country estate: What U.K. authorities say oligarch Petr Aven sought to protect as Russia invaded Ukraine.
In the days after Russia's 2022 invasion of Ukraine, with Western governments threatening imminent sanctions against President Vladimir Putin's inner circle, a Cyprus professional services firm called Abacus Ltd. quietly transferred $5 million out of an account it managed on behalf of the powerful Russian billionaire Petr Aven, civil court records show.
A prominent Putin confidant, Aven had helped build Alfa Group, a sprawling Russian financial services giant and the biggest privately owned bank in the country. Despite his immense wealth, Aven lived discreetly, preferring to spend his time before the war on his plush estate outside London. He became widely known after being named in the 2019 Mueller report into Russian interference in U.S. elections as having offered himself as a conduit between Putin and Donald Trump's transition team shortly after the 2016 presidential election.
Aven has met with Putin regularly, including soon after the invasion on Feb. 24, 2022.
A few days later, his mansion, known as Ingliston House, needed money.
According to previously unpublished court documents filed by the National Crime Agency (NCA), the U.K.'s top law enforcement agency for international financial crime, the payment was initiated on Feb. 28, the same day EU sanctions were imposed on Aven. The money arrived days later in an account at a different bank controlled by Aven's assistant, Stephen Gater, who manages Aven's large property in the posh county of Surrey.
The transfer was one of dozens allegedly executed on Aven's behalf to and from accounts belonging to or controlled by Gater, as well as others belonging to Aven's wife.
The payments, the first and biggest of which was made from an Austrian bank by Abacus, based in the Cypriot capital of Nicosia, were then split between personal and business accounts registered in the U.K., just as sanctions came down on Aven after the invasion, according to the U.K. court documents.
The documents — filed in London's High Court and other U.K. courts — provide a window into the fraught world of sanctions enforcement as Western governments use their control over the financial system to try to punish the Russian regime and its power brokers for the unprovoked Ukraine invasion. The clutch of payments as sanctions were descending shows how oligarchs, with help from financial professionals, can preempt or, if the NCA's allegations are proven, even evade Western sanctions.
In a document filed last year marked "official – sensitive," the NCA alleges many of the transfers were made for Aven's benefit and in violation of U.K. sanctions laws. Payments made by Gater from his personal and business accounts included those for salaries of Aven's house staff as well as what the NCA calls "large payments" for Aven's personal expenses.
The NCA also alleges that a payment in breach of sanctions was made to Gater's personal account for a Bentley Bentayga — a luxury off-road vehicle that retails for more than $200,000 — that was previously owned by a company under Aven's control. Through a search of two properties, one owned by Aven, the other by Gater, the NCA found cash worth nearly $100,000. The "vast majority" of the money was found at Gater's property, with "a significant quantity" in vacuum-packed bank notes in a range of currencies, the NCA said. The rest of the cash was found at Aven's Ingliston House, the agency added.
Many questions about the money remain unanswered, the NCA said. "Gater and his representatives have not provided any detail about who is the owner of the detained cash. No parties have stated ownership of any of the cash seized at this time and no explanation has been provided as to its origin or intended purpose," the agency said in a court filing.
"This sterling cash is suspected to have been obtained after the invasion of Ukraine on the 24th of February 2022 when sanctions on Aven were a clear possibility, and potentially after Aven was sanctioned in the UK on the 15th of March 2022 when it would have been clear that access to bank accounts would be further restricted," the NCA said. A London judge on Nov. 3 granted the agency's request to continue the confiscation of the cash for another six months.
In its court filings, the NCA alleges that Aven took steps to cover personal expenses, including handmade furniture from Brackenbury Home ("supplying the finest furniture to the finest residences in the world," according to its website), gardening from a high-end firm called Out There Trees, and other trappings of his billionaire lifestyle in picturesque Surrey, famed for gated mansions and golf courses tucked among the trees and away from the bustle of London.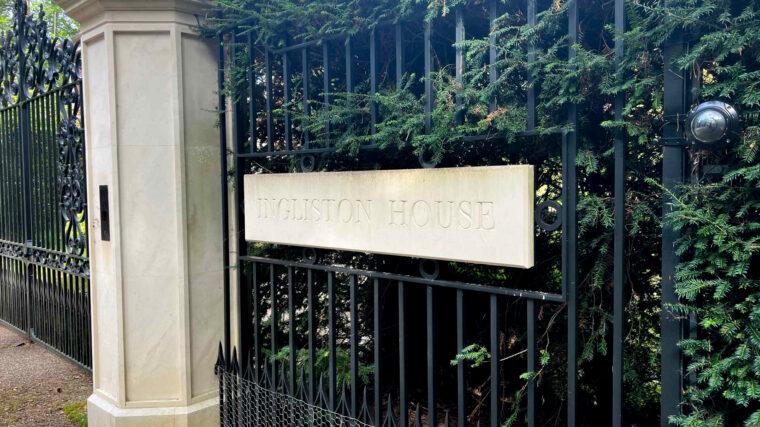 The court records were obtained by U.K. nonprofit Spotlight on Corruption, in collaboration with the International Consortium of Investigative Journalists, after petitioning the judge in the civil trial between Aven, Gater and the NCA.
And while each set of sanctions is meant to take effect at a certain time of day to clarify which transactions fall within the sanctions period, ICIJ and U.K.-based media partner The Guardian have found that the NCA in its court filings provides a different starting time for sanctions than the EU, with potential implications for the Aven case.
"The NCA's case against Aven is a crucial test of whether the U.K. can effectively seize assets that may have been used in dodging sanctions," said Susan Hawley, director of the Spotlight on Corruption NGO in London. "The sanctions regime is toothless without proper enforcement."
The sanctions regime is toothless without proper enforcement.

— Susan Hawley, director of the Spotlight on Corruption
A separate, and larger, collection of 3.6 million confidential documents from six Cyprus offshore services firms and a Latvian company provide a broader view of Aven's wealth and his use of offshore structures — including some discussed in the NCA case. The records, among them secret trust and company ownership documents, emails, invoices and wire transfers, were obtained as part of Cyprus Confidential, an eight-month investigation into Cyprus' role as a crucial financial hub that in the last two decades has helped to consolidate the power of the Putin regime.
The 3.6 million leaked files at the heart of the Cyprus Confidential investigation come from six financial services providers and a website company.
The providers are: ConnectedSky, Cypcodirect, DJC Accountants, Kallias & Associates, MeritKapital, and MeritServus in Cyprus. The MeritServus and MeritKapital records were obtained by Distributed Denial of Secrets. Leaked records from Cypcodirect, ConnectedSky and i-Cyprus were obtained by Paper Trail Media. In the case of Kallias & Associates, the documents were obtained from Distributed Denial of Secrets, which shared them with Paper Trail Media and ICIJ. DJC Accountants' records were obtained by Distributed Denial of Secrets and shared by the Organized Crime and Corruption Reporting Project. The partner organizations shared all the leaked records in the project with ICIJ, which structured, stored and translated them from several languages before sharing them with journalists from around the world. Additional records came from Latvia-based Dataset SIA, which maintains the i-Cyprus website, through which it sells information about Cyprus companies, including Cyprus corporate registry documents.
Taken together, the NCA and other records show the key role played by Cyprus in helping Putin allies like Aven shield their assets from Western sanctions. The confidential documents also show the role Abacus played in helping to administer Aven's wealth, estimated by Forbes at $4.2 billion.
Aven's lawyers have denied all allegations of wrongdoing in the court filings. They declined to answer detailed questions from ICIJ, saying that "our client does not consider it appropriate to comment on the matters you raise while they remain the subject of on-going legal proceedings."
The road to sanctions
Raised in an academic family of modest means, Petr Aven graduated from Moscow State University in 1977 and a few years later entered government, eventually becoming minister of economic relations in the Kremlin after the fall of the Soviet Union. In 1994 he joined Alfa Group, founded by fellow Russian Mikhail Fridman in 1989, and together the two built it into a financial giant.
Over the years, Aven cultivated an image as a philanthropist and patron of the arts, becoming a trustee of Britain's Royal Academy of Arts, and was involved in a planned art museum in Riga, Latvia. According to media reports, Aven divided his time between Russia, the U.K., the U.S., and Latvia, where he became a citizen in 2016 after passing a language test, Bloomberg reported. He now lives there full time, according to an interview he gave local media in September 2023.
At the same time, he became widely regarded as a key member of Putin's inner circle and was among the oligarchs called to the Kremlin for the meeting with Putin shortly after the 2022 invasion.
An independent Russian news organization, Proekt Media, would later reveal that Alfa Group supplied financial services to the state military-industrial complex after the offensive began, including insurance policies for the Kalashnikov arms manufacturing conglomerate as well as units of Russia's armed forces. Aven has stopped short of explicitly condemning Putin and the invasion and has claimed to have no influence on Kremlin policy.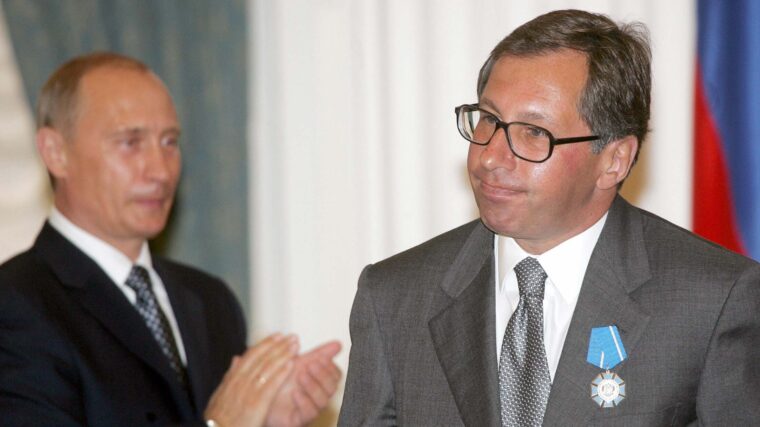 During the run-up to the 2022 invasion, Aven's name came up often as Western governments and policy experts weighed possible sanctions against Russian oligarchs, assets, agencies and other likely targets.
In its August 2023 announcement sanctioning Aven, Fridman and two other top Alfa shareholders, the U.S. Treasury Department said, "Wealthy Russian elites should disabuse themselves of the notion that they can operate business as usual while the Kremlin wages war against the Ukrainian people. Our international coalition will continue to hold accountable those enabling the unjustified and unprovoked invasion of Ukraine."
Since then, Aven has avoided the U.K. and U.S., and authorities in Latvia are considering revoking his citizenship there. He is no longer a Royal Academy trustee. And he stepped down from Alfa Group last year.
In the days after the U.K.'s March 15, 2022, decision to impose sanctions on Aven, both banking giant HSBC and Monzo, a London-based online bank, submitted so-called suspicious activity reports to the NCA regarding financial flows between nine accounts connected to the oligarch. Without notice to Aven, the agency sought and obtained freezing orders and a search warrant from the court as part of its investigation into alleged sanctions violations. In reply, Aven filed a request to "vary" the spending allowances permitted under the freezing orders, granted in July 2022 despite the claim by the NCA that, at the time, Aven had other, unsanctioned, money at his disposal.
Aven had already successfully petitioned the U.K. government for dispensations amounting to more than $1 million a year for living expenses, including tuition fees and salaries for family members' personal staff. Both the NCA and Aven then petitioned the High Court to reconsider the "order of variation," each for their own reasons, which the court agreed to quash, reinstating the freezing order. Since then, the money has remained frozen, pending the ongoing NCA investigation; the Westminster Magistrates' Court on May 5, 2023, granted an NCA request to extend the freezing order on six of the nine accounts for another year. A petition from the agency to seize the money is expected to follow. An NCA spokesman said it had no grounds to suspect the three released accounts were related to unlawful activity.
The investigation into the remaining six accounts which hold about $1.3 million continues, the spokesman said. Neither Aven nor Gater have been charged with a crime.
Timing of sanctions: a disagreement among authorities
One of the court documents details a suspicious activity report to the NCA made by HSBC about the $5 million Abacus transfer. The account was owned by Ingliston Management Ltd., a U.K.-registered company controlled by Aven's assistant Gater. The payment had come from an account owned by Dendar Investment Fund Ltd. at Bank Gutmann, an Austrian bank. Dendar was administered by Abacus, the Cypriot corporate services provider. Bank Gutmann didn't answer detailed questions from ICIJ. In an email, a spokesman said, "We confirm that Bank Gutmann complies with all laws and regulations. As a matter of principle, we do not provide comments on media inquiries regarding customer relationships."
The true owner of the Austrian account was Aven, as sole beneficiary of the trusts behind Dendar, the account holder, the court records show.
According to an NCA pleading from 2022 known as a "skeleton argument," HSBC described the transfer in the report as "unusual" and likely to have been made for Aven's benefit to help him circumvent EU and later U.K. sanctions.
In its May 2023 pleading, the NCA asserted that the EU sanctions took effect at 5:49 p.m. on Feb. 28, putting the $5 million payment outside the scope of restrictions, noting that the transfer was initiated some time before. The NCA didn't specify which time zone.
However, according to an EU official, the EU sanctions took effect exactly at 12:01 a.m. on Feb. 28 — before the $5 million Abacus transfer.
A lawyer for the NCA explained in a court appearance on Nov. 3 that it relied on a briefing from "Austrian authorities" — revealed in another NCA pleading to be the Austrian Central Bank — to conclude that EU sanctions took effect later.
The Austrian Central Bank, for its part, told ICIJ partner Der Standard that the EU sanctions became active only upon publication in the EU's official journal, which coincides with the NCA's stated timing. The EU declined to comment on this point.
However, an Austrian Interior Ministry official sided with the EU authorities, telling Austrian public broadcaster ORF, an ICIJ partner, that sanctions indeed were effective for the whole of Feb. 28.
Abacus pointed to the NCA's interpretation, as well as the fact that two banks, one in Austria and one in the U.K., completed the $5 million payment without blocking it.
And more payments
Stephen Gater made other payments that the NCA alleges were for Aven's benefit and in violation of sanctions, including one to Aven's wife, Ekaterina Kozina, and others to Gater's personal account. Such payments were also made to a separate "maintenance account" at HSBC, controlled by Gater, to a company that provided security for the mansion in Surrey, as well as to Gater's personal company, which manages a buy-to-let property in the north of England, according to public records. HSBC "determined" that the property firm was likely controlled by Aven, an NCA court filing says. Kozina has not been charged with a crime.
A lawyer for Gater did not reply to a request for comment but in court filings denied any wrongdoing on his client's behalf.
Separately, but also on Feb. 28, 2022, Abacus had more than $520,000 sent from Alfa Bank in Russia to an HSBC bank account connected to Aven's Surrey estate, the NCA said in its court filing this past May, adding that the same account was used to pay "school fees and accommodation" at Harvard University for one of Aven's children.
One of the frozen company accounts had in the past covered credit card bills used by one of Aven's children for personal shopping and expenses exceeding $1.6 million in a year, the NCA said, despite Gater's lawyers' claim that Aven had no control over the money in this account.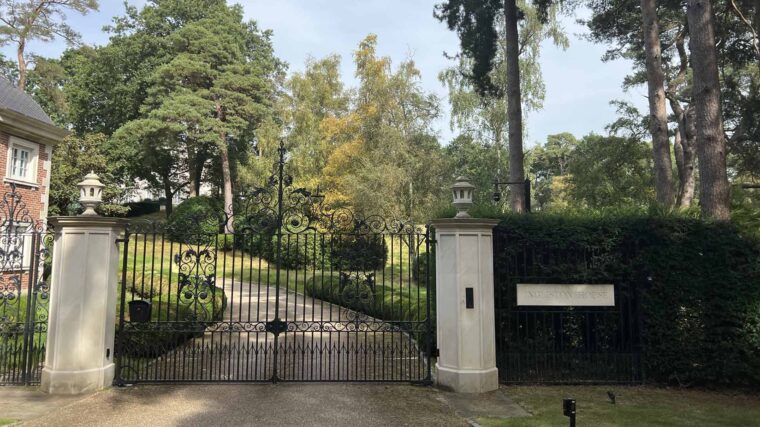 When questioned by HSBC about the purpose of the Austrian payment, Gater responded by email that Abacus is "the managing agent that look[s] after the trust in Cyprus, Dendar Investment fund is a part of the trust. The trust owns the estate and some of the items within and is therefore used to pay for the upkeep," according to the NCA's filing in May. "As I said in an earlier email, we are just streamlining, to receive payments 6 monthly as opposed to every month," the agency quoted Gater as saying.
The NCA took a dim view of Gater's claims to HSBC and later to the U.K. Treasury that sanctions should not affect his accounts. "It appears unlikely that Gater would honestly see no reason why HSBC's sanctions policy should affect him," the NCA said, noting at another point in its May filing that Gater claimed his companies had other clients apart from Aven, which the agency said appeared untrue.
Gater also said in his communications with the bank that freezing his accounts "seems only in keeping with the anti-Russian, hate and racist mood that is evolving." HSBC declined to comment.
In a letter to ICIJ, an Abacus spokesperson said: "From the outset we hereby reject any allegation or innuendo of any wrongdoing by Abacus."
The company's spokesperson said the $520,000 payment was actually initiated on Feb. 25, three days before Aven was sanctioned in the EU. He added that it stopped working for Aven after Feb. 28 that year.
"Abacus had no knowledge, no means and no information to anticipate in advance any designation of Mr Aven," the spokesperson added.
The Abacus representative added that it "immediately applied a complete asset and transaction freeze on all trusts and entities connected to Mr Aven, including their respective bank accounts"; and in March 2022 it also reported to the Cypriot regulator "all of Mr Aven's assets under its administration."
In 2023 "Abacus terminated services to all Russian-based clients and duly notified its regulator," the person said.
Monzo, the online bank where Gater had accounts and Aven's wife had opened an account in March 2022, also filed suspicious activity reports with the NCA, according to one of the agency's court filings. The bank did not reply to a request for comment.
"This account activity was unusual and given that the transactions occurred four days after Mr Aven was sanctioned by the EU, it is suspected that their purpose was to disguise the fact that Mr Aven was the ultimate owner of the funds in order to circumvent anticipated UK sanctions," the NCA alleged.
The NCA said that between March 3 and March 30 that year, Gater used a personal account at Monzo to fund another Monzo account belonging to one of Aven's companies, transfers that banks suspected were in violation of U.K. sanctions. Aven's wife, Kozina, who is not under sanctions, opened a Monzo account on March 1 that received more than $26,000 from an HSBC account belonging to the estate.
Gater also wired more than $277,000 to two luxury car dealers on March 15, the same day U.K. sanctions against Aven were imposed. At one point more than $200,000 was wired back to Gater for the Bentley Bentayga. The NCA said the car-related payments raised banks' suspicions that they were another attempt to circumvent sanctions.
HSBC froze the three accounts linked to Aven on March 23 and 25, the NCA reported in its skeleton argument.
The agency said that HSBC also concluded that a property investment firm, SWJL Properties, officially owned by Gater, was actually controlled by Aven. In its corporate filings, SWJL declares Gater and his son as directors but, under U.K. law, was allowed to opt out of declaring its ultimate owner. SWJL paid the salaries of seven of the Surrey estate's staff after HSBC froze Aven's mansion-related accounts, the NCA said.
Gater made additional payments totaling more than $130,000 to staff members of Aven's mansion from March 29 to April 1  that might have been attempts to circumvent sanctions, the NCA alleged.
In all, the banks submitted 10 suspicious activity reports to the NCA relating to Aven around March 23, 2022, according to one of the skeleton argument filings. The same document says that both Monzo and HSBC filed motions with the NCA asking to be absolved of criminal liability for having allowed the transfers in question. The agency denied the motions pending its investigation.
One person with knowledge of the NCA's thinking told ICIJ that the Aven investigation was partly behind the decision by the agency and U.K. Treasury to issue a July 2022 public advisory to the financial industry, a so-called red alert detailing ways that oligarchs might try to circumvent sanctions.
Lawyer Roger Gherson represented Aven in his attempts to seek certain exemptions from U.K. sanctions. Gherson had previously spearheaded a libel case against British journalist Eliot Higgins on behalf of sanctioned Russian warlord and alleged war criminal Yevgeny Prigozhin, who died in a suspicious plane crash in August.
Cyprus connection
The NCA argument in court also highlights the pivotal role of Abacus in structuring and handling Aven's wealth.
Abacus was created in 2001 by former PwC Cyprus executives, and several directors are also PwC alumni, according to their LinkedIn profiles and an archived version of the Abacus website. In addition to Aven and Alfa Group, Abacus has acknowledged working for a major company controlled at the time by Russian billionaire Oleg Deripaska, who was later sanctioned: the aluminum conglomerate United Company Rusal, which the U.S. also sanctioned in 2018 but reversed the next year.
Abacus worked for other Russian oligarchs and firms that were later sanctioned. Among them were Alexey Mordashov's Severstal and companies connected to VTB Bank and IC Veles Capital, Cyprus Confidential records show. In total, an ICIJ analysis of the leaked records found that Abacus provided services to at least 80 companies and trusts owned or controlled by Russians before they came under sanctions in various jurisdictions. Abacus administered most of these entities in tandem with PwC.
"Abacus does not, anymore and for over a decade, have a close working relationship with PwC," the Abacus spokesman said, adding that the proportion of Abacus clients also serviced by PwC is about 10%. The firm was adamant that it did not provide services to any client under sanctions.
Abacus said it did not work directly with Deripaska and "chose not to re-engage services to the specific group and have never worked with them again" after the U.S. imposed and then removed sanctions on Rusal, according to the spokesman.
The Cyprus Confidential documents contain a Rusal filing made by Abacus Secretarial Ltd., a division of Abacus, in June 2018, after Rusal was sanctioned by the U.S. in April 2018. Abacus said this filing was made "relating to termination of all our services" to Rusal.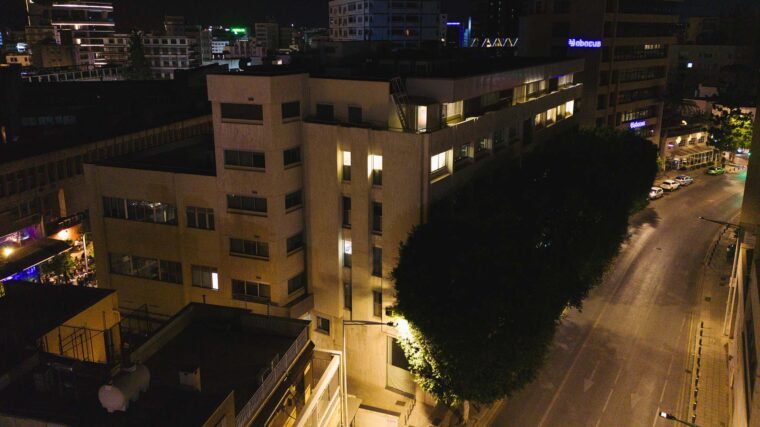 Abacus also said it "abandoned" Mordashov in 2017 and terminated its work for VTB in 2022 and for Veles in 2023 in line with sanctions. "Abacus took all necessary steps to fully comply not only with EU but also with UK and US sanctions immediately freezing all affected assets under its control, terminating the provision of its services and making all necessary reports," the spokesman wrote. "Abacus is fully aligned with the effort to stop Russian aggression in Ukraine and has terminated all its services to Mr Aven and to all other Russian-based clients."
"It would be manifestly unfair and seriously prejudicial against Abacus if you would choose to mention Abacus in your report in a negative light," the spokesman added.
According to Cyprus Confidential documents, Abacus on Aven's behalf administered the Wentworth Trust, which owns a Cyprus-registered property company that owns Aven's Surrey home, situated on the prestigious Wentworth Estate.
Abacus in 2011 also set up a firm for Aven in Latvia, where he now resides and has invested millions of dollars over the years in art and real estate. But, with Russia continuing to wage war in Ukraine, Riga authorities closed down the business in July.
As trustee of Aven's various corporate structures in Cyprus, Abacus controlled Dendar Investment Fund Ltd., the company that sent the $5 million payment to the account controlled by Gater. It also administered Dendar Asset Holdings Trust. Both were central to the corporate infrastructure behind Aven's vast wealth. Abacus employees were directors of Dendar Investment Fund, as well as for Aven's other Cyprus-registered interests, such as the entities holding the Surrey estate, according to an ICIJ review of public records and Cyprus Confidential documents.
According to Cypriot corporate records, Dendar was a shareholder of Alfa Finance Holdings Ltd., which in turn holds shares in the giant Alfa Group, now under sanctions by the U.S., Europe, Japan, Australia, New Zealand and Canada. In March, Aven and his business partner, Fridman, reached a deal to sell their stakes in Alfa to their longtime associate, Andrei Kosogov, Bloomberg reported. However, as of September, the sale had yet to go through due to what Alfa said were delays by regulators in Cyprus.
Dendar Artworks Ltd., another company in Cyprus, holds over $300 million of Aven's art collection, according to the NCA, citing "insurance policies" connected to Aven.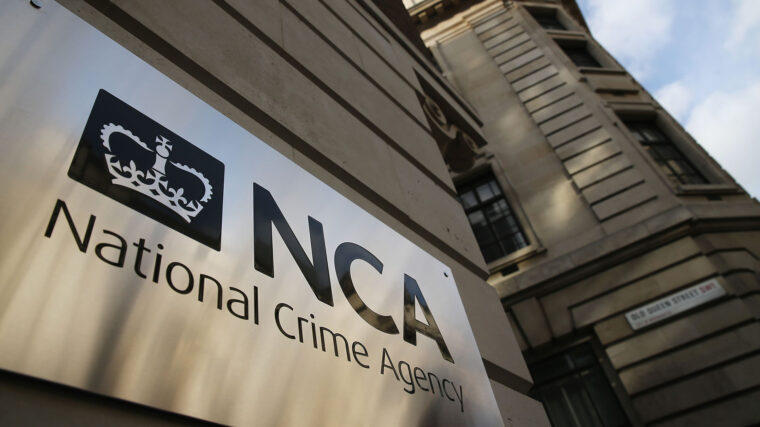 Dendar Investment was also a shareholder of Altimo, a telecommunications company run by Fridman, according to a 2012 legal document that ICIJ found among the Pandora Papers, a trove of 11.9 million confidential records. In a 2008 New York case involving a rival, Telenor, a judge described Altimo as having a "brazen history of collusive and vexatious litigation … used to avoid compliance with their legal obligations."
Dendar traded shares in Altimo for extended periods while shares in this company were also being exchanged with Alfa Finance Holdings SA and ABH Financial Limited — two key pieces of the Alfa Group structure. Altimo shares have also been distributed to LetterOne, a Luxembourg-based private equity fund co-owned by Aven and the other Alfa Group partners, according to Pandora Papers documents. LetterOne has not been sanctioned, but the shareholders who are sanctioned oligarchs no longer serve on the board and have lost their rights to dividends. Pandora Papers documents show how Dendar sold Altimo shares directly to LetterOne.
In a letter on May 9, 2017, Abacus explained Aven's role in the Dendar Asset Holdings Trust: He was both the "settlor" — meaning he contributed the assets — as well as one of the "direct beneficiaries," along with his children.
The same letter says the trustees are owners of a British Virgin Islands-registered company, Mount Gold Ltd. Cyprus Confidential records show that Mount Gold took out a mortgage in 2006 from a Netherlands bank owned by Aven's Alfa Group called Amsterdam Trade Bank, secured with assets of the Wentworth Trust.
Authorities closed Amsterdam Trade Bank in April 2022 after it filed for bankruptcy protection, citing "operational difficulties" because of sanctions and the bank's Russian roots. Mount Gold also owned a Princess V85 yacht for the Avens that records show was insured from 2007 to 2013.
"Tackling the malign influence of corrupt elites remains a priority for the agency," the NCA spokesman said.
Aven's partner, Fridman, was under NCA investigation for conspiracy to evade sanctions until the agency disclosed to Bloomberg on Sept. 15 that it would take "no further action." The NCA had previously closed an investigation of him into allegations of money laundering, conspiracy to commit perjury and conspiracy to defraud the government.
Fridman has claimed his innocence throughout the investigation; he was reported to have returned to Moscow in October.
Contributors: Maria Christoph, Carina Huppertz, and Sven Becker (PaperTrail Media/Der Spiegel), Simon Goodley (The Guardian), Fabian Schmid (Der Standard) and Martin Thür (ORF).