Ericsson replaced its chief legal officer on Wednesday, just two weeks after U.S. prosecutors told the telecom giant it had breached a 2019 criminal settlement and failed to fully disclose misconduct in Iraq, including possible payments to the Islamic State terrorist group.
In a statement, Ericsson said Xavier Dedullen, its top lawyer, would step down and named Scott Dresser, a former legal chief of Veon Ltd, a Dutch telecom operator, as the company's new chief of legal affairs and compliance.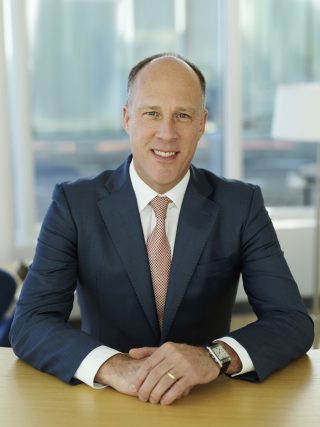 Ericsson's Chief Executive Officer Börje Ekholm said in a statement that the move comes at a "critical time" adding that the new chief will help "our business be conducted responsibly and with integrity across its value chain."
Dedullen, who will remain with Ericsson for a transition period, joined the company in 2018 while Ericsson was under criminal investigation that would end in a 2019 agreement with the U.S. Department of Justice and Securities and Exchange Commission to settle bribery charges unrelated to alleged misconduct in Iraq. Ericsson paid over $1 billion in fines.
Dedullen's departure comes only weeks after the International Consortium of Investigative Journalists and media partners published the Ericsson List, an investigation exposing tens of millions of dollars in suspicious payments from 2011-2019 to sustain its business in Iraq, including possible payments to Islamic State terrorists. The investigation was based on leaked internal reports compiled by Ericsson's compliance department and obtained by ICIJ.
Days after publication, the DOJ told Ericsson that it failed to disclose sufficient information about possible misconduct in Iraq before a 2019 criminal settlement and had also "breached" the settlement by "failing to make subsequent disclosures" after signing it, the company said.
The change of the legal chief also comes nearly two weeks before Ericsson's Annual General Meeting scheduled for March 29.
On a conference call with investors on March 2, Ekholm called the findings of wrongdoing in Iraq  "hugely embarrassing" for the company and defended the steps it has taken to improve compliance.
He added: "This is a very serious matter and both embarrassing and unacceptable misconduct."
Fallout from disclosures about Ericsson's Iraq operations has been unfolding for more than a month.
A day after ICIJ and its partners had sent questions to the company about its 2019 Iraq investigation report, Ericsson disclosed for the first time in public that it had received media inquiries about "past compliance related matters in Iraq." A week later, the company made a public statement about its internal Iraq probe.
Ericsson's stock price has fallen by more than a third since its first disclosure. The company has declined to answer ICIJ's questions.