A U.S. accountant who helped American residents evade taxes in a case exposed by the Panama Papers investigation has been sentenced to more than three years in prison.
Over a sometimes choppy internet connection on Thursday, federal judge Richard M. Berman in New York sentenced Richard Gaffey, 74, to jail.
Gaffey, a Massachusetts-based accountant, previously pleaded guilty to eight crimes, including conspiracy to commit tax evasion and defraud the United States. From 2000 to 2018, prosecutors said, Gaffey worked with others, including lawyers at the Panamanian law firm Mossack Fonseca, to evade paying income taxes to the United States. Mossack Fonseca's 11.4 million leaked files formed the basis of the Panama Papers investigation, published in 2016 by the International Consortium of Investigative Journalists. Gaffey forged documents for clients that he submitted to the Internal Revenue Service, prosecutors said.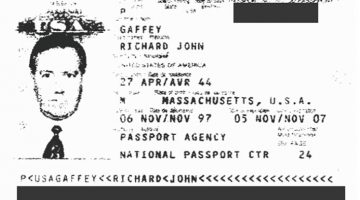 "We just can't have CPAs [certified public accountants] and attorneys and other professionals using their special skills and expertise so blatantly and obviously to violate the law for financial gain," Berman said. "It's that simple."
One of Gaffey's former clients, Harald Joachim von der Goltz, was sentenced to four years in prison on Tuesday.
Prosecutors described Gaffey's work for von der Goltz and other U.S. taxpayers as a "calculated and prolonged effort" to mislead the IRS. "This was not a one-time mistake or fleeting lapse in judgement," prosecutors said. Over the course of decades, Gaffey "made a conscious and deliberate choice to defraud the government." Gaffey and his accounting firm earned more than half a million dollars in fees helping von der Goltz evade taxes, U.S. prosecutors said. Berman ordered Gaffey to pay $8.75 million in penalties.
Unlike von der Goltz, who spoke for six minutes during his sentencing to apologize and quote from the Bible, Gaffey declined to speak.
Gaffey's attorney asked the judge to impose home confinement, claiming the grandfather was at risk of illness or death if jailed. Given COVID-19, the attorney said, "this is not a normal world."
Berman said that Gaffey deserved incarceration, in part, to deter others.
"Everybody else in society has to be protected because the resources that would otherwise derive from these business affairs are short circuited, don't get to the government, don't get to the IRS," Berman said, explaining the impact of tax evasion.
"In the large scheme of things, that money has to come from some place, which is the rest of society, in order to make our society able to function."