IMPACT
After ICIJ exposes possible ISIS deals, US accuses Ericsson of breaching corruption agreement
Days after ICIJ publishes the Ericsson List investigation, prosecutors said the Swedish telecom giant failed to sufficiently disclose possible misconduct in Iraq before signing a billion-dollar settlement with the U.S. Justice Department.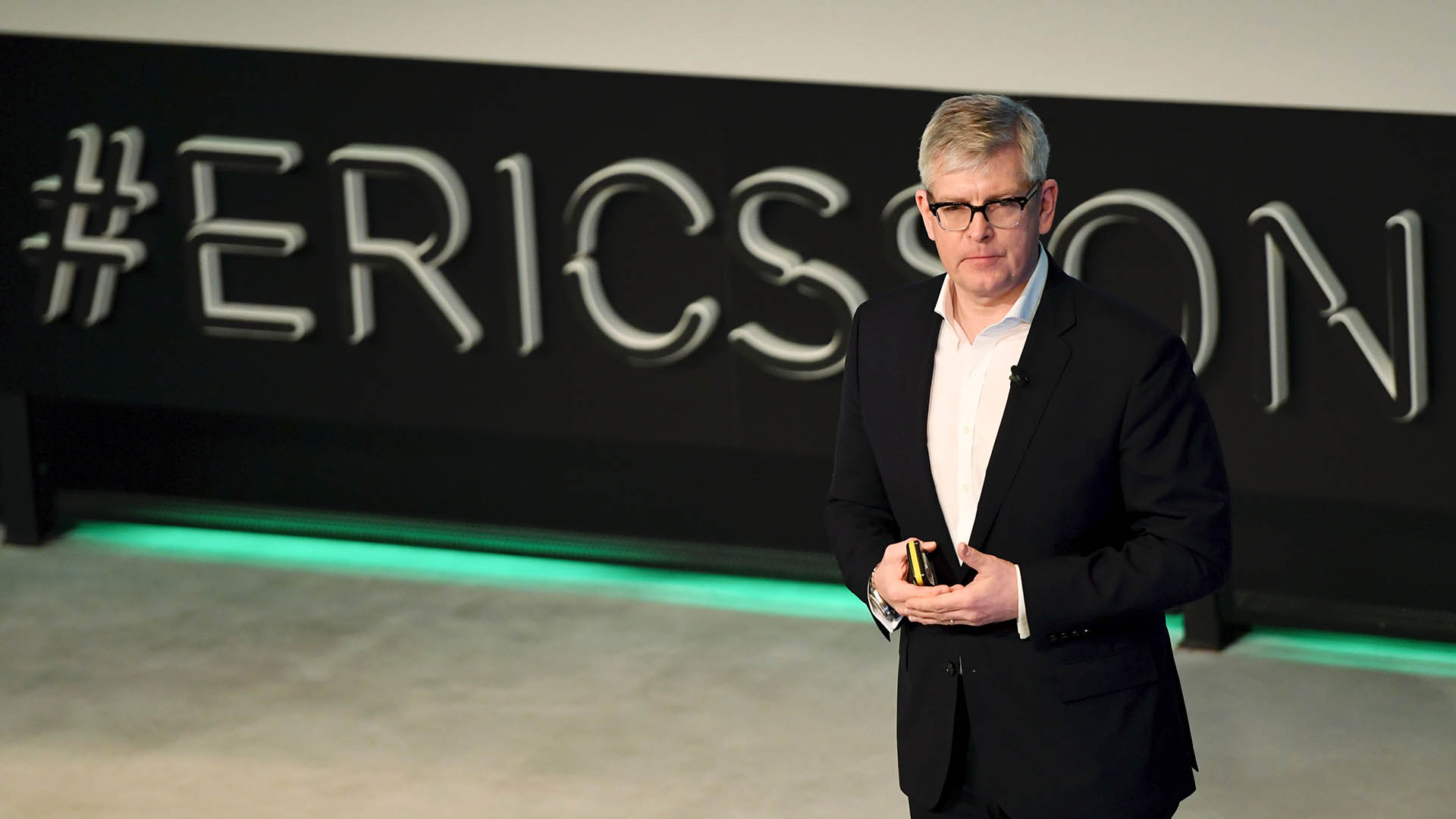 The U.S. Department of Justice has told telecom giant Ericsson that it failed to disclose sufficient information about possible misconduct in Iraq before a 2019 criminal settlement, the company said.
The Swedish company also said the DOJ  informed the company that it also "breached" the settlement by "failing to make subsequent disclosures" after signing it.
Shares in Ericsson fell 9% in Nasdaq Stock Market trading as investors fretted over the possible repercussions.
On a conference call with investors, financial analysts and journalists, Ericsson Chief Executive Börje Ekholm called the findings of wrongdoing in Iraq  "hugely embarrassing" for the company and defended the steps it has taken to improve compliance.
"I know this is a difficult situation for all of you, but it's equally serious for us and we take it very seriously," he said. "The key is that we are on a journey, a culture journey… to root out bad performance. We are very committed to doing that."
He added: "This is a very serious matter and both embarrassing and unacceptable misconduct."
He declined to specify what exactly the company had failed to disclose to the DOJ, whether Ericsson had informed Swedish prosecutors about possible misconduct in Iraq, and what if any decisions had been made about personnel changes in the wake of the DOJ's findings.
Ericsson's statement and Ekholm's appearance came four days after the International Consortium of Investigative Journalists and media partners published the Ericsson List, an investigation exposing tens of millions of dollars in suspicious payments to sustain its business in Iraq, including possible payments to Islamic State terrorists, from 2011-2019. The investigation was based on leaked internal reports compiled by Ericsson's compliance department and obtained by ICIJ.
Ericsson's stock price has fallen by more than a third since Ericsson disclosed it had received media inquiries about its Iraq operations on Feb. 8, a day after ICIJ and its partners had sent questions to the company about its 2019 Iraq investigation report. The company has declined to answer ICIJ's questions.
The Swedish company paid more than $1 billion to settle allegations into corruption in five countries but not Iraq.
After the questions from ICIJ, Ericsson had refused to say whether it had told the Justice Department about the Iraq internal investigation. Under the terms of its 2019 settlement agreement, the company was required to cooperate and disclose allegations of wrongdoing.
On the conference call, Ekholm said Ericsson had "significant control failures in the past" and blamed the corporate "culture" for failing to help the company "capture this behavior on time."
"We have made significant commitments in making progress and cleaning up the bad behavior we had," Ekholm said. "It takes time."
The DOJ's findings mentioned in Ericsson's statement Wednesday represents the second time U.S. prosecutors have found the company in breach in its 2019 settlement.  Ericsson disclosed the DOJ's first finding of a breach last October.  On the conference call, the company's chief legal officer, Xavier Dedullen, said the two findings represent separate incidents;
"So these are two different incidents and are related to the disclosure to the DOJ," he said. "Failures to comply to disclosure obligations … two unrelated incidents."
A Justice Department spokesman declined to comment this morning.
Ekholm said the company had made improvements in its compliance process, noting an uptick in reported compliance problems as a "progress indicator." In 2016, he said, Ericsson had received 145 such compliance concerns, compared with about a 1,000 reports last year.
The Ericsson List  investigation provided details from the company's leaked internal report on Iraq, compiled in 2019 after the company reviewed millions of emails and interviewed current and former Ericsson employees and suppliers.
Among the findings:
The Swedish telecom giant sought permission from the terrorist group known as the Islamic State to work in an ISIS-controlled city and paid to smuggle equipment into ISIS areas on a route known as the "Speedway."
Ericsson made tens of millions of dollars in suspicious payments over nearly a decade to sustain its business in Iraq, financing slush funds, trips abroad for defense officials and payoffs through middlemen to corporate executives and possibly terrorists.
The telecom giant relied on politically connected fixers and unvetted subcontractors, sham contracts, inflated invoices, falsified financial statements and payments to "consultants" with nebulous job descriptions as part of its business dealings in Iraq.
Ericsson presided over corrupt conduct in Iraq even after it had acknowledged in 2013 that it was cooperating with U.S. authorities investigating bribery allegations elsewhere. The U.S. probe, which does not mention Iraq, resulted in a $1 billion bribery settlement in 2019.
Ericsson conducted other internal probes of alleged misconduct in Lebanon, Spain, Portugal and Egypt. In addition, a spreadsheet lists undisclosed company probes into possible bribery, money laundering and embezzlement by employees in Angola, Azerbaijan, Bahrain, Brazil, China, Croatia, Libya, Morocco, the United States and South Africa.
Asked on the conference call why the company hadn't publicly disclosed the findings of its internal investigation to investors earlier, Ekholm said Ericsson was trying "to protect the identity" of individuals reporting possible wrongdoing and "to encourage others to speak up."
"My big worry right now is that this might expose individuals, people who have actually spoken up," he said.
He also said he couldn't assess the damage yet or penalties that might ensue but added that the company is cooperating with U.S. authorities. "It's our ambition to try to resolve this thing as quickly as possible," he said.
This is a developing new story that has been updated since initial publication.