DEFORESTATION INC
Companies making false 'green' claims in Europe face punishment under proposed new rule
After ICIJ's Deforestation Inc. investigation revealed widespread issues with environmental certification schemes, a draft new rule would force companies to substantiate the claims they use to market to European consumers.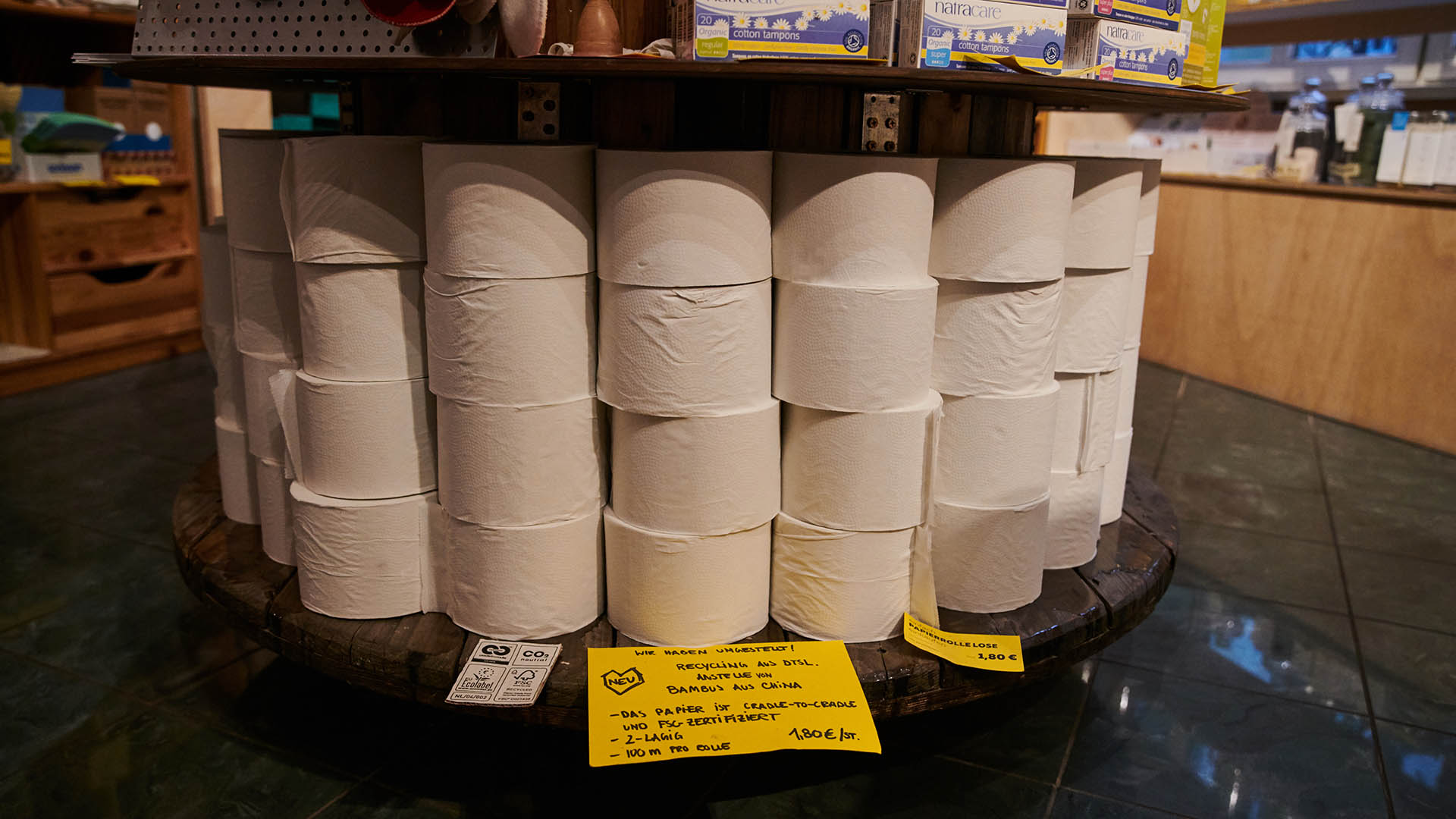 The executive branch of the European Union announced on Wednesday plans to crack down on companies that stamp false or misleading "green" labels on their products.
The European Commission's aim is to protect consumers from products boasting "misleading environmental claims" — a marketing ploy known as "greenwashing." A commission study that examined increasingly popular green labels found that more than half made environmental claims that were "vague, misleading or unfounded" and 40% were "unsubstantiated."
The proposed new rules, called the "Green Claims Directive," aim to set a standard criteria for the more than 200 voluntary sustainability labels used across the EU, which are currently "subject to different levels of robustness, supervision and transparency," according to the proposal.
"We want, first of all, consumers to get trustworthy information which is consistent and verifiable," said European Commissioner for Environment Virginijus Sinkevičius, during the proposal's presentation on Wednesday. "We want environmental labels that are more transparent and, of course, easier to understand."
The announcement from the European Commission comes weeks after the publication of Deforestation Inc., a cross-border investigation led by the International Consortium of Investigative Journalists, that revealed similar problems with "green labels" stamped on forestry products. The investigation exposed how a lightly regulated sustainability industry overlooks forest destruction and human rights violations when granting environmental certifications.
Auditors and so-called certification firms frequently validate products linked to deforestation, logging in conflict zones and other abuses, the investigation found. Those certifications help the firms' clients produce and promote teak yacht decks, high-end furniture and household products like paper towels and coffee filters, among others, in markets all around the world.
The proposed new directive will require companies that want to sell their "green" labeled products in EU countries to undergo an independent verification of their environmental claims. The information will have to be available to consumers in an accessible way, and "explicit" claims shall be substantiated by scientific evidence, the proposal said. Companies that violate the rules will be penalized.
Climate-related claims, such as "carbon neutral," "net-zero" or "100% CO2 compensated," are "particularly prone to being unclear and ambiguous," according to the commission report. "Such statements are often based on 'offsetting' of greenhouse gas emissions through 'carbon credits' generated outside the company's value chain, for example from forestry or renewable energy projects."
The proposal said that the methodologies that support offset claims vary widely and are not always transparent, accurate, or consistent.
Do you have a story about corruption, fraud, or abuse of power?
ICIJ accepts information about wrongdoing by corporate, government or public services around the world. We do our utmost to guarantee the confidentiality of our sources.
LEAK TO ICIJ
Under the new rules, adding an environmental label on products will continue to be voluntary. But if companies choose to do it, they will need to adhere to the new guidelines or risk being fined, temporarily excluded from public procurement processes and denied public funding. The new rules won't apply to the EU's official ecological label, because it's already subjected to a third-party verification standard.
The proposed rule could also affect multinational corporations and businesses that aren't in the EU, as they would have to comply with the requirements, if their environmental claims target European consumers.
The Green Claims Directive proposal will need the approval of the European Parliament and the Council to become law.