FAQ
Frequently asked questions about the Deforestation Inc. investigation
What is Deforestation Inc? Where is the investigation data coming from? What does Deforestation Inc reveal and why does the investigation matter?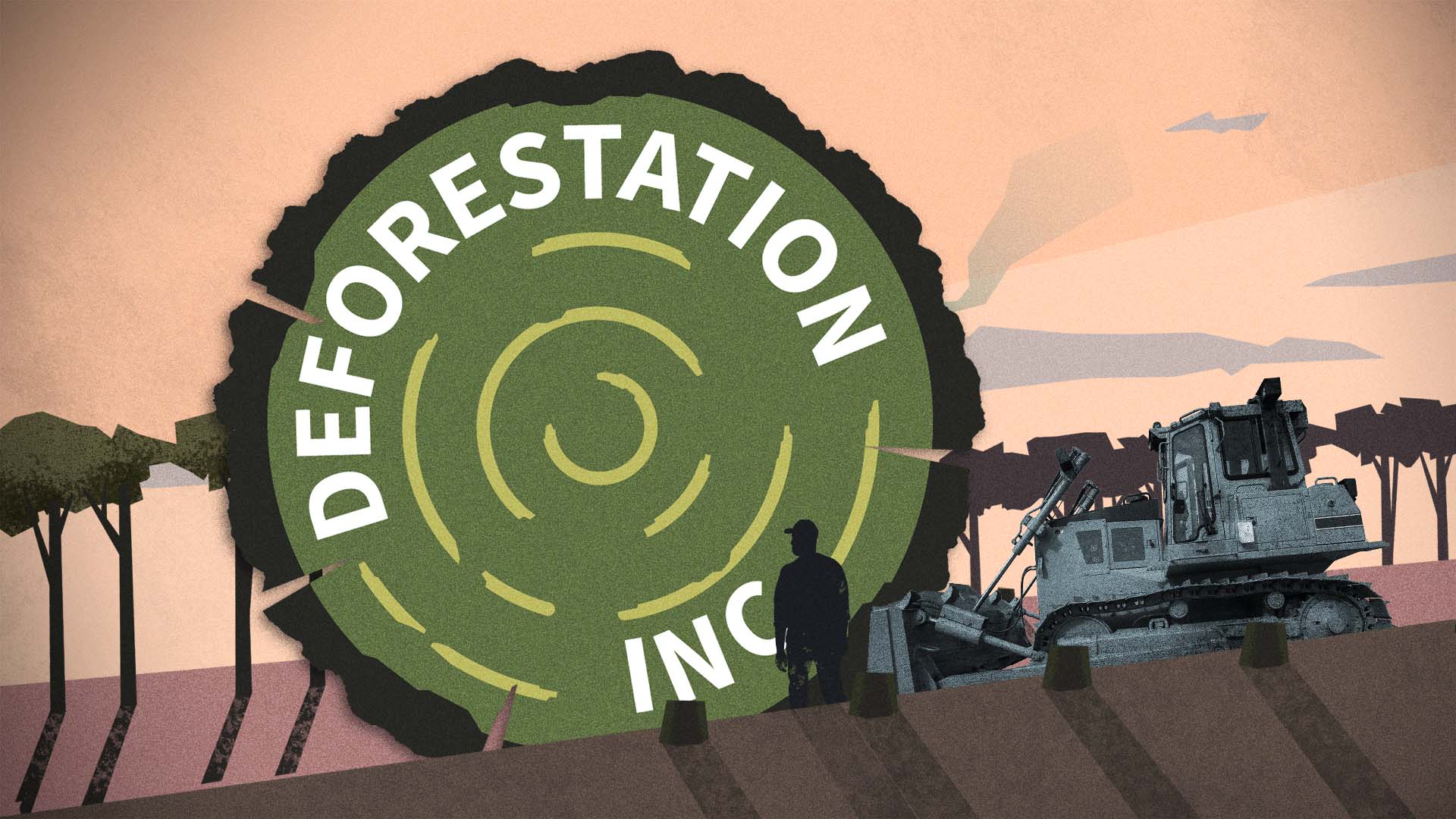 The International Consortium of Investigative Journalists and 39 media partners from 27 countries published Deforestation Inc. in March 2023. Here, we answer common questions about the investigation.
If you have information you would like to share with ICIJ, please get in touch.
What is the Deforestation Inc. investigation?
Deforestation Inc. examines the practice of greenwashing and how major environmental auditors and so-called certification firms validate products linked to deforestation, logging in conflict zones and other abuses. Certification helps the firms' clients produce and promote teak yacht decks, high-end furniture and other products in markets all around the world.
The cross-border investigation exposes the green claims of the forestry industry and the environmental harm that lies beneath.
Why does the Deforestation Inc. investigation matter?
At the 2021 United Nations COP26 climate summit in Glasgow, U.S. President Joe Biden and more than 100 other world leaders vowed to halt and reverse forest loss and land degradation by 2030. Soon after that pledge, private certification firms stepped up to offer services they said would help fight the climate crisis.
ICIJ's Deforestation Inc. findings become more timely as some regulators have started paying attention to how companies misrepresent their commitment to end the global climate crisis while exploiting precious natural resources under the "sustainability" banner.
As more forests disappear in the name of dubiously labeled products, the call for more sweeping regulations — that can ultimately help protect all life on the planet — becomes dire.
What are some of the key findings of the Deforestation Inc. investigation?
ICIJ examined inspection records, environmental violation data and court filings, concerning companies in at least 50 countries. The analysis identified 48 auditing firms that had declared sustainable the practices of companies in the forest products industry that had been charged with such violations as logging in Indigenous forestland and protected reserves, using false permits, and importing illegally harvested timber.
Since 1998, more than 340 certified companies in the forest products industry have been accused of environmental crimes or other wrongdoing by local communities, environmental groups, and government agencies, among others. About 50 of those firms held sustainability certificates at the time they were fined or convicted by a government agency.
Such cases are almost certainly undercounted, in part, because many government databases of environmental crime don't identify the companies responsible.
What role do environmental auditing firms play in the forestry industry?
In the last decade, green certifications have become virtual must-haves for companies trading or using wood, palm oil and other commodities associated with deforestation. Large auditing firms market their expertise in helping clients obtain these certifications.
An ICIJ review of audit reports, violation records and court filings on companies operating in at least 50 countries found the lapses of the environmental auditing industry that includes KPMG. The Swiss giant SGS SA, the German TÜV and 45 other environmental auditing firms have at times also ignored or simply missed glaring environmental damage caused by their clients. The auditing firms have defended their work and told ICIJ and its partners that they carry out their services in compliance with the "highest standards."
Why is deforestation a problem?
Deforestation is a principal cause of climate change. When forests are destroyed, they release tremendous amounts of carbon dioxide into the atmosphere. The conversion of forest to other uses ー such as agriculture or road construction ー and industrial logging in primary (mature, natural) forests are some of the leading causes of climate change.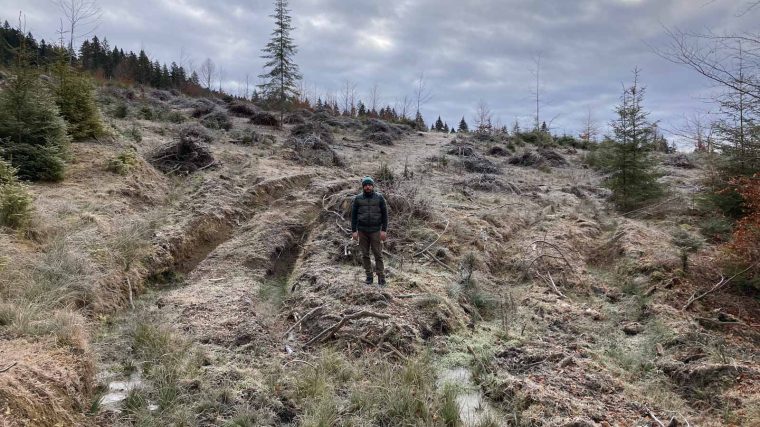 Scientists estimate that these practices are responsible for more than 10% of the world's greenhouse gas emissions, which contribute to global warming. Forest destruction also aggravates flooding and loss of wildlife habitat, and it contributes to a surge in infectious disease in humans, according to some scientists.
What is greenwashing?
When companies spend more resources on marketing themselves as being sustainable than on actually minimizing their environmental impact, the practice is defined as greenwashing. According to Earth.org, it is a deceitful advertising method to gain favor with consumers who choose to support businesses that care about bettering the planet. The term "greenwashing" was coined by environmentalist Jay Westerveld in 1986 in an essay criticizing the irony of the "save the towel" movement in hotels at the time.
Which news outlets worked on Deforestation Inc. and how did they do it?
The ICIJ-led project included partners from 27 countries including Radio France, Finland national broadcaster Yle, The Indian Express and Canada's CBC.
During the nine-month Deforestation Inc. investigation, ICIJ examined inspection records, environmental violation data and court filings, concerning companies in at least 50 countries. Reporters tramped Indigenous forestland in western Canada to uncover evidence of clearcuts. They followed the destructive path of illegal logging through Romania's once lush forests. They inspected the teak fittings in luxury yachts at boat shows in Fort Lauderdale, Amsterdam and Paris and visited the warehouses of teak traders in India. They staked out wood pellet mills in North Carolina to follow the supply chain to energy plants in the Netherlands. And they used drones to capture the extent of deforestation in Finland, South Korea and Indonesia.
How do I contact ICIJ if I want to share a tip, data or leak documents?
ICIJ ​encourages​ ​whistleblowers​ ​to ​submit​ ​all​ ​forms​ ​of​ ​content​ ​that​ ​might​ ​be​ ​of​ ​public​ ​concern​ ​-​ ​documents,​ ​photos, video​ ​clips​ ​as​ ​well​ ​as​ ​story​ ​tips — and to do so securely. We​ ​accept​ ​all​ ​information​ ​that​ ​relates​ ​to​ ​potential​ ​wrongdoing​ ​by​ ​corporate,​ ​government​ ​or public​ ​service​ ​entities​ ​in​ ​any​ ​country,​ ​anywhere​ ​in​ ​the​ ​world.​ ​We​ ​do​ ​our​ ​utmost​ ​to​ ​guarantee the​ ​confidentiality​ ​of​ ​our​ ​sources.