Worker safety program slashes rates of chronic kidney disease
As the coronavirus sweeps across the world, a new study offers signs of a breakthrough in stopping another deadly epidemic.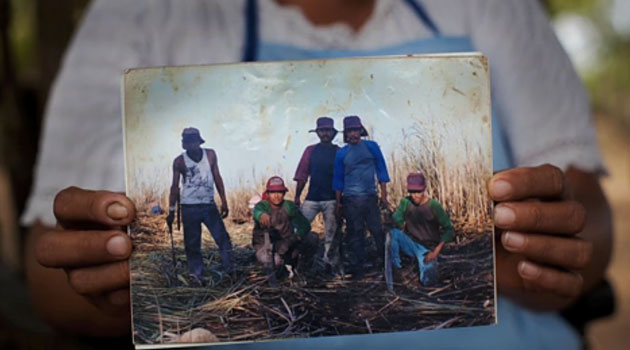 As the coronavirus sweeps across the world, a new study offers signs of a breakthrough in stopping another deadly epidemic: the scourge of chronic kidney disease that has killed tens of thousands of sugarcane workers and other manual laborers in the tropics.
Chronic kidney disease has devastated farmworkers in hot, humid regions of Central America and South Asia, ranking as the second leading cause of death in Nicaragua and El Salvador.
The ailment mostly affects working-age men, and a series of scientific studies have shown that heat stress and dehydration are key factors in its development.
Now, a new study has found that a worker safety program at a sugar plantation in Nicaragua that provided laborers with water, rest and shade throughout the workday has dramatically slashed their rates of kidney damage, including a decline of 74% among cane cutters performing the riskiest type of labor.
The study appeared in the journal Occupational and Environmental Medicine, a publication of the BMJ.
"It's a remarkable improvement," said Jason Glaser, a lead author of the study and the director of La Isla Network, the nonprofit organization that developed the worker safety plan.
Glaser said the results showed the effectiveness of strong worker safety measures – and offer an important lesson on protecting workers' health that also applies to the coronavirus pandemic.
The emergence of chronic kidney disease among agricultural workers as an international public health threat was first reported by the International Consortium of Investigative Journalists in its 2011 Island of the Widows investigation. The project found that the disease was decimating the ranks of sugarcane workers along a stretch of Central America's Pacific Coast that spans six countries and nearly 700 miles, while wealthy nations imported high quantities of sugar from the region and resisted pleas to fund research into the ailment.
A 2012 investigation by the Center for Public Integrity examined a similar malady affecting farmworkers in Sri Lanka and India, widely believed to be part of the same lethal phenomenon.
The new study measured the effects of a worker safety program at the Ingenio San Antonio sugar plantation in Chichigalpa, Nicaragua. The plan included a shorter and earlier workday, hourly rests for workers under shaded tents, and provision of water and an electrolyte solution kept in close proximity to work areas.
Researchers measured workers' kidney function at the beginning and end of each harvest season, and assessed whether they suffered a substantial decline indicative of chronic kidney disease.
The study's results are striking due to sharply different findings in the first and second years of the program.
Despite the program's efforts to prevent workers from falling ill, 12% of workers suffered significant kidney damage in its first year. Among burned cane cutters, who perform the high-risk job of cutting sugarcane after it is burned in the fields to facilitate its harvesting, 27% suffered serious declines in their kidney function.
"We were surprised to have this very high number of sick workers," said Dr. Catharina Wesseling, a researcher with the Karolinska Institute and a co-author of the study.
When the researchers spoke with the sugar mill, however, they found that an accident had greatly disrupted the program's implementation. Two of the Ingenio San Antonio's mechanical harvesters – machines to cut sugarcane that replace an estimated 100 workers per day – broke down during the harvest season. In response, the mill hired large numbers of new workers on short notice.
As a result, the water, electrolyte solution and shade tents intended for a set number of workers were shared among many more, and each worker received substantially less than expected.
In the program's second year, workers received the intended amounts of water, rest and shade.
Kidney damage dropped dramatically, with only 6% of overall workers and 7% of burned cane cutters experiencing significant loss of kidney function. The results represented a decline in serious kidney damage of 50% among all workers and 74% among burned cane cutters.
The findings were based on samples of more than 500 workers in each year, and Wesseling said they showed clear evidence of an improvement.
"These data are very, very strong," Wesseling said.
Glaser, the director of La Isla Network, said the results showed the importance of rigorous implementation of workers' health and safety measures. Workers' health must be a constant priority, he said, even when productivity and the bottom line are also at stake.
Now that we've all felt the fear of getting sick… I hope there's some empathy for these workers
– Jason Glaser
"There has to be a push from multiple areas of oversight to say you've got to do this right," Glaser said.
The health risks facing workers who perform essential services, including those providing the food supply, has been in the spotlight in recent weeks due to the coronavirus pandemic.
Across the world, countries are grappling with reopening their economies amid ongoing risks to essential workers, many of whom receive low wages and hold little political power.
Glaser said he hoped that decision makers in the business world will adhere to best practices in health and safety in setting and implementing policies that affect these workers – including those who harvest the world's sugar.
"Now that we've all felt the fear of getting sick from doing nothing wrong and just leaving our home, I hope there's some empathy for these workers," Glaser said.