IMPACT
Isabel dos Santos condemns 'abusive' seizure of $442m stake
Portugal has ramped up pressure on Isabel dos Santos in the wake of Luanda Leaks, and following a request from Angolan authorities in pursuit of more than $1 billion.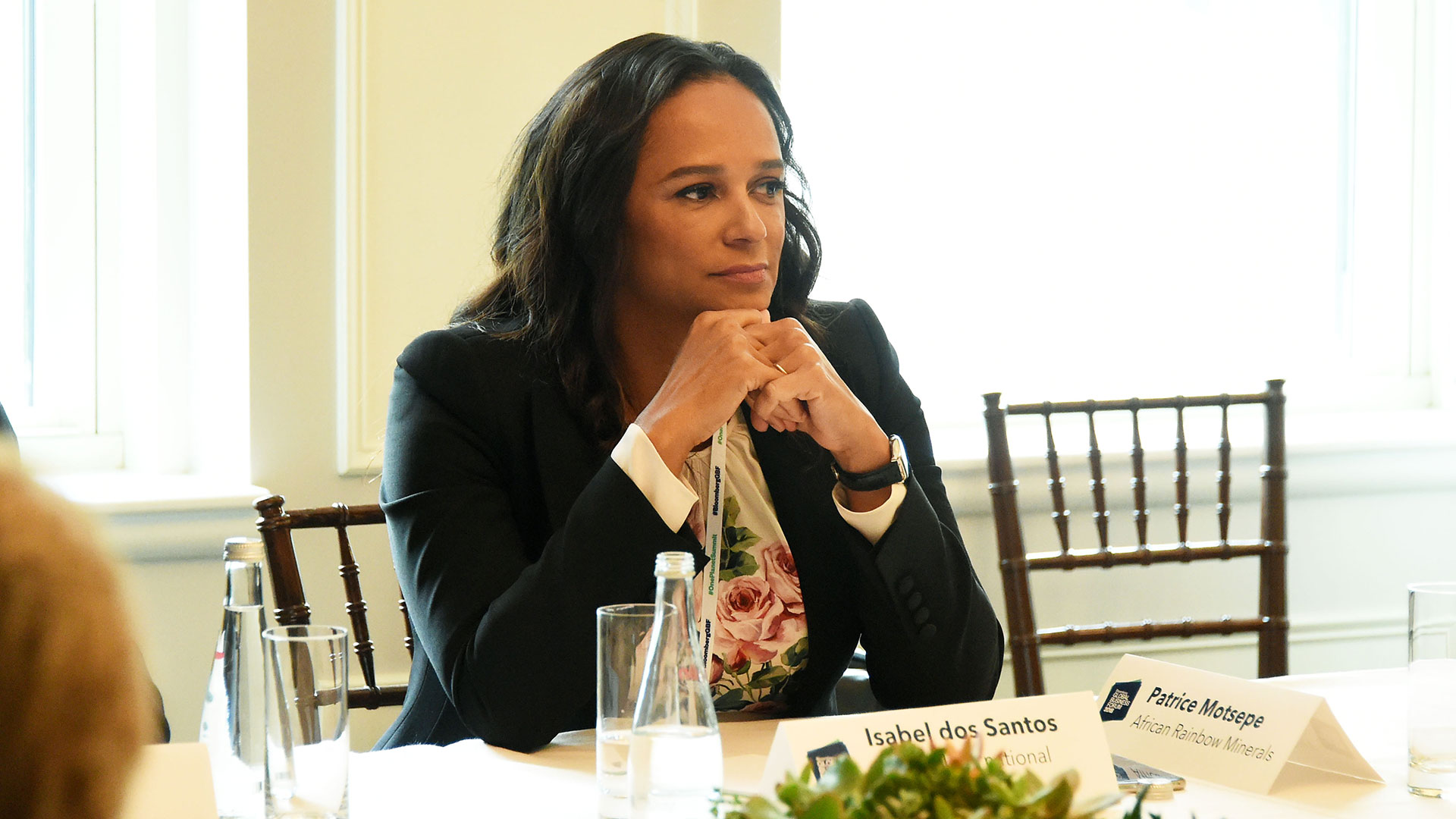 Isabel dos Santos has denounced the "preventive seizure" of her $442 million stake in the $1.7 billion listed Portuguese telecommunications company NOS as "clearly abusive" and "excessive."
Portugal has moved against dos Santos assets following a request from Angolan authorities in pursuit of more than $1 billion that they claim she, her husband and associates siphoned from the impoverished African state.
The Angolan businesswoman controls 50% of a holding company, ZOPT, which in turn owns 52% of NOS, Portugal's leader in the so-called 'quad play' market of internet, TV, fixed and mobile telephony.
ZOPT's co-owner, Sonaecom, confirmed the court order freezing dividends and restricting voting rights in a regulatory filing on Saturday.
Under the order, any dividend proceeds for dos Santos' shareholding will be deposited in the country's central bank pending the outcome of judicial proceedings in Luanda.
A statement on Sunday issued on behalf of the two dos Santos-controlled companies that hold 26% of ZOPT said they would contest the court action, arguing that Angola and Portugal had already confiscated far more than $2 billion worth of her assets before this latest order.
"In addition to there being an excess of assets seized in Angola, the Angolan authorities are still coming to Portugal to seize what is no longer legally justified, and this seizure in Portugal is excessive because it covers more assets than would be sufficient for the normal security of the alleged credit," the statement from Kento Holding Ltd and Unitel International Holdings BV said.
Portugal has ramped up the pressure on Africa's richest woman since the publication of Luanda Leaks, an investigation by the International Consortium of Investigative Journalists.
The investigation charted two decades of self-dealing with the help of Western consultancy firms that helped the eldest daughter of Angola's long-time ruler, José Eduardo dos Santos, amass a fortune, particularly in Portugal, its former colonial master.
Last month Portugal's so-called 'super judge' Carlos Alexandre ordered the seizure of all of dos Santos' assets in the country, including lucrative stakes in various companies and luxury properties.
Aside from NOS, her investments in Portugal include indirect stakes in oil company Galp Energia SGPS SA and engineering firm Efacec Power Solutions.
In February, Spain's Abanca Corp agreed to buy 95% of EuroBic, a bank at the center of Luanda Leaks in which dos Santos controls a 42.5% stake. Alexandre's ruling indicates that the proceeds of any sale will also be held pending the outcome of any judicial proceedings.
In its filing, Sonaecom, a subsidiary of the Sonae group, also said it would contest the Central Criminal Investigation Court order on the basis that the deprivation of ZOPT voting rights in NOS "seriously harms" its interests.
The company argues that the ruling violates the basic principle that a public limited company should not be damaged in the pursuit of any unrelated debts incurred by a shareholder.