IMPACT
Police search PwC, Boston Consulting Group offices in Angolan corruption probe against Isabel dos Santos
Three years after Luanda Leaks exposed how Africa's wealthiest woman created a shell empire to move tainted billions, the billionaire and her financial advisers continue to be dogged by investigations.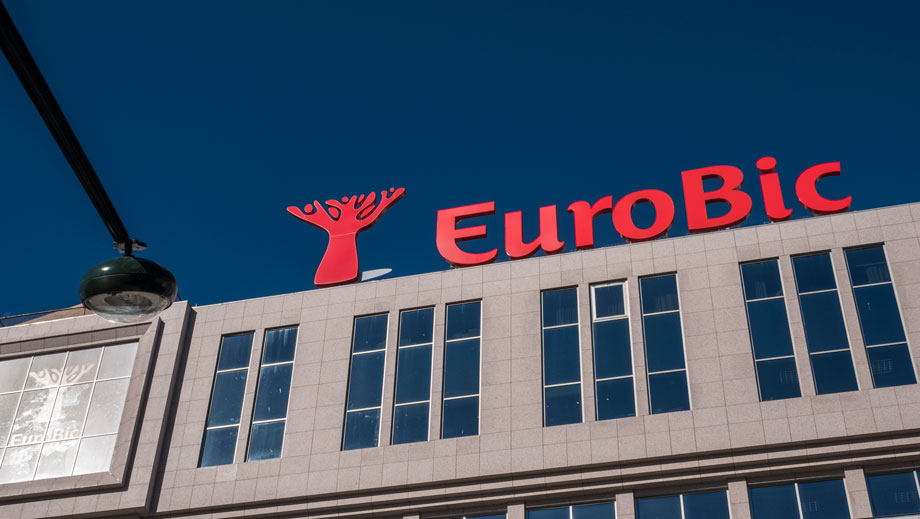 Authorities in Portugal have searched the offices of key advisors to Isabel dos Santos, the telecommunications and banking magnate facing allegations that she caused Angola to lose more than $1 billion.
Police last week descended upon the Lisbon offices of the global consulting firms Boston Consulting Group and PricewaterhouseCoopers, according to media reports. Police also searched the headquarters of Eurobic, a bank once partly owned by dos Santos.
The searches came in response to a request from the Angolan government, according to media reports, which added that the Southern African country is seeking records related to the loss of public funds from the state-owned oil company. Dos Santos previously served as the chairperson of the oil company, Sonangol.
Dos Santos, 49, has been under intensifying criminal and civil investigations since early 2020 when the International Consortium of Investigative Journalists and 36 media partners published the Luanda Leaks investigation. The cross-border investigation revealed how dos Santos, then recognized as Africa's wealthiest woman, leveraged family ties, shell companies and insider deals to build an empire of businesses, transactions and luxury properties in Europe, Africa and North America.
The investigation also revealed how U.S. and European consulting companies, including BCG and PwC, advised dos Santos for years despite widespread reports of corruption by dos Santos, the daughter of autocratic former President José Eduardo dos Santos.
In one case, the Luanda Leaks investigation found, Boston Consulting helped dos Santos operate a failing jewelry business acquired with Angolan public funds. PwC, records show, played a major role in the dos Santos business empire, charging lucrative fees to advise on ways to avoid Angolan taxes and other strategies. In both cases, Boston Consulting and PwC provided services long after other Western firms and banks refused to work with the Angolan billionaire amid questions about the source of her wealth.
Following the investigation, a leading tax advisor with PwC left the firm while the chairman, Bob Moritz, told ICIJ reporting partner The Guardian that he was "shocked and disappointed" by revelations that his firm advised companies owned by dos Santos.
BCG previously told ICIJ that it was "not appropriate" to comment given ongoing "investigations regarding allegations against Isabel dos Santos."
The searches in Portugal last week are the latest in a string of probes and lawsuits.
In 2019, after ICIJ and media partners questioned the government of Angola, a court froze dos Santos' major assets, including banks and a telecom company.
Months later, in Portugal, a judge in 2020 ordered the seizure of all dos Santos assets in the country, which has kept strong ties to its former African colony. That same year, a Portuguese government regulator issued a damning report, calling for the criminal prosecution of auditing companies that had worked for the billionaire.
In 2021, German authorities fined a state-owned bank for violating anti-money laundering laws when it helped provide loans to a company owned by dos Santos. A Dutch court upheld a ruling that the dos Santos family's purchase of shares in an energy company was an "act of corruption." The tax office in Malta fined one of dos Santos' consulting companies.
Outside Europe, the United States sanctioned dos Santos and her family, barring them from entry to the U.S. In November, the international police organization Interpol issued a "Red Notice," calling for the provisional arrest of dos Santos. Last month, Angola's Supreme Court also ordered the seizure of dos Santos' assets, worth an estimated $1 billion, in countries that include Mozambique, São Tomé & Príncipe and Cape Verde.
PwC and BCG Eurobic declined to provide further details of the searches, telling ICIJ that they are cooperating with authorities. Eurobic did not respond to a request for comment.
Dos Santos has denied wrongdoing, previously calling accusations against her a "witch hunt."