IMPACT
Artful dodgers: US Senate finds billionaire Putin pals evaded sanctions through art deals
Billionaire brothers Arkady and Boris Rotenberg bought millions of dollars in art, even while U.S. institutions were banned from doing business with them.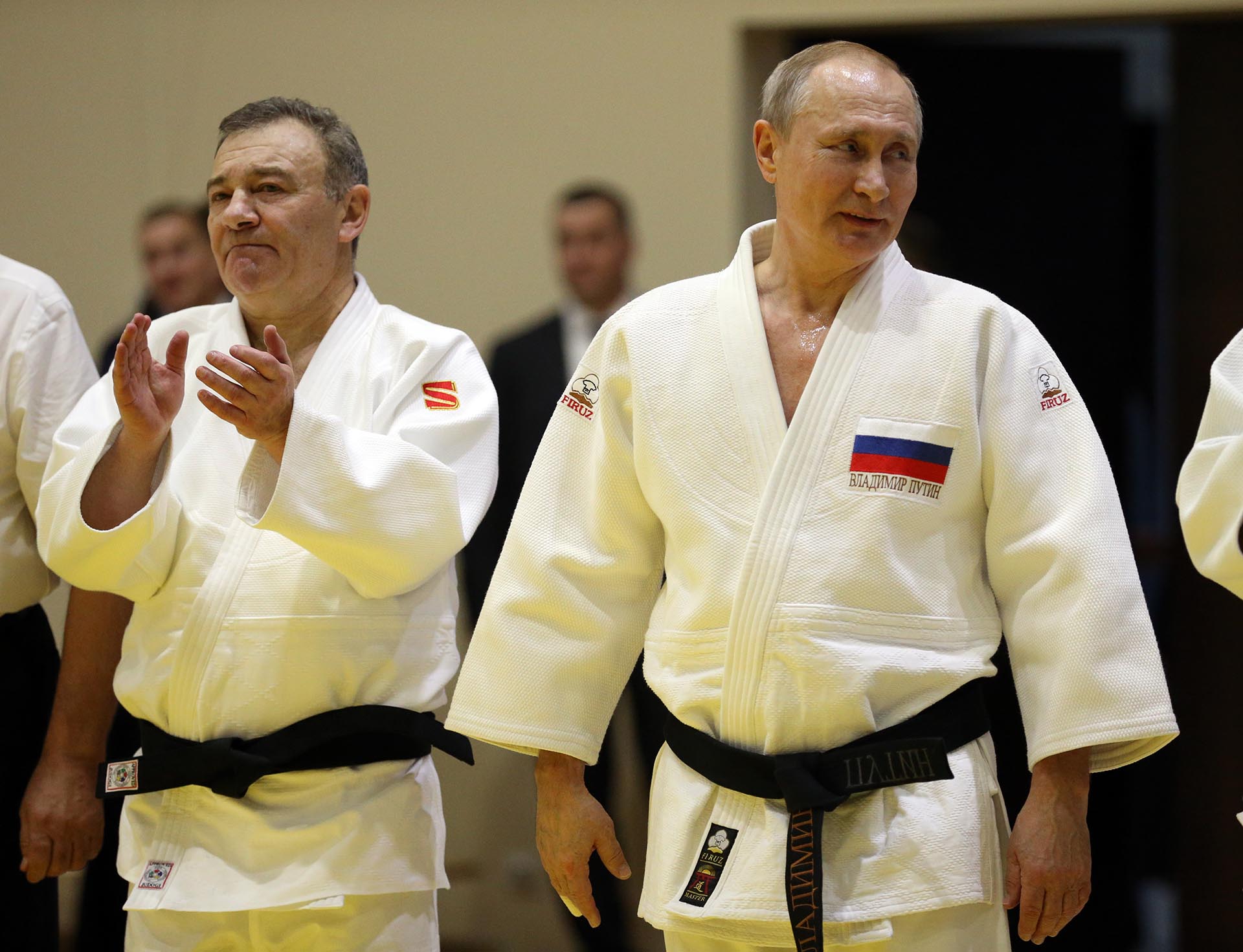 Russian oligarchs have bought and sold multimillion dollar works of art while evading U.S. sanctions, according to a U.S. Senate report that urges reform of the secretive, high-end art market.
The bipartisan report reveals how Russian billionaire brothers, Arkady and Boris Rotenberg, moved millions of dollars around the world through offshore companies, even while U.S. institutions were banned from doing business with them.
The report, which draws heavily on the International Consortium of Investigative Journalists' Panama Papers investigation, was released on Wednesday by the Senate Permanent Subcommittee on Investigations.
Companies linked to the Rotenbergs bought more than $18 million in art in the U.S. between May and November 2014, just months after Boris and Arkady, a former judo sparring partner of Russian President Vladimir Putin, were sanctioned by the Treasury Department in response to Russia's invasion of Ukraine.
The purchases – hidden behind an intermediary –  were possible because the U.S. art industry is not subject to financial regulation, according to the Senate report.
"The art industry currently operates under a veil of secrecy allowing art advisors to represent both sellers and buyers masking the identities of both parties," said subcommittee chairman Republican Sen. Rob Portman of Ohio.  "It is shocking that U.S. banking regulations don't currently apply to multi-million dollar art transactions, and we cannot let that continue."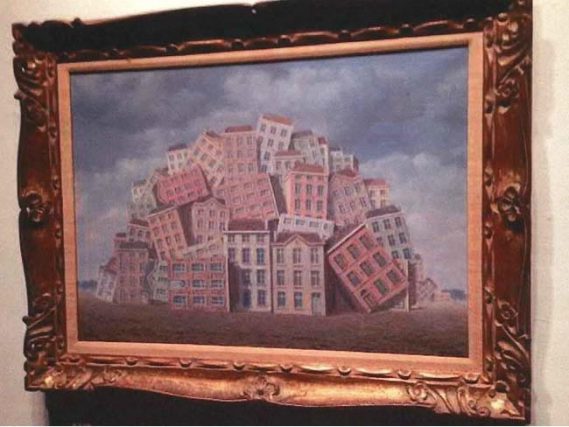 The report used company ownership information first published as part of ICIJ's 2016 Panama Papers investigation to establish the Rotenbergs' connections to shell companies involved in art deals, including the $7.5 million private sale of René Magritte's La Poitrine, and a $6.8 million one-day, 10-painting spending spree during a Sotheby's auction of impressionist and modern art. Senate investigators also relied on nonpublic wire transfers, and reports by bank investigators, among other documents.
In total, the Rotenbergs and companies linked to them – whose owners were often obscured through middlemen and women – sloshed $91 million through the U.S. financial system while under sanctions, the report found. In one case, Senate investigators wrote they were unable to confirm whether one purported owner of a company, "Luisa Brown," ever existed. London auction house Christie's allowed the company purportedly owned by Brown to bid at auction, according to the report.
Christie's and Sotheby's told the subcommittee during its investigation that they would no longer deal with people and companies fingered by the report
Arkady and Boris Rotenberg were childhood friends of Putin and have amassed a multibillion dollar fortune during Putin's presidency, in part through lucrative contracts with state-owned companies. According to the Panama Papers, the brothers owned at least seven companies registered in the British Virgin Islands – including the Highland Ventures Group, which funded art deals identified in the subcommittee report. The Rotenbergs did not respond to requests for comment on ICIJ's Panama Papers reporting at the time.
Separately, the Panama Papers also exposed how, as the $64 billion art industry has ballooned, transactions are often obscured by offshore companies, stand-ins, free trade zones, manipulated auctions and private sales. Secrecy within the sector is not necessarily nefarious and may be used to help avoid publicity,  limit legal exposure or ease operations across borders. Yet the same techniques can also help move or hide dirty money.
"It is alarming and completely unacceptable that common sense regulations designed to prevent money laundering and the financing of terrorism do not apply if someone is purchasing a multi-million dollar piece of art," said Democratic Sen. Tom Carper of Delaware, a  committee member.
"Our failure to close these obvious loopholes make U.S. sanctions – an important national security tool – far less effective than they could be."
The report recommends that the U.S. subject the art industry to the same anti-money-laundering rules that govern banks, which would force businesses handling high-value transactions to verify the ultimate owner of the artworks being traded. The report calls for reforms to U.S. sanctions, including closing loopholes that alert targets to sanctions before they are implemented and that allow individuals to skirt rules by routing business through immediate family members.
"The facts confirm bipartisan concerns about Russian oligarchs misusing the U.S. financial system," Elise Bean, former staff director and chief counsel of the committee that produced this week's report, told ICIJ.
"The report is incredibly timely because Congress is now considering legislation to make the strongest revisions to U.S. anti-money laundering laws in decades."