Switzerland aims to track corporate ownership in attempt to curb money-laundering
Facing international pressure to shed light on shadowy corporate ownership, government plans to reveal who actually owns legal entities.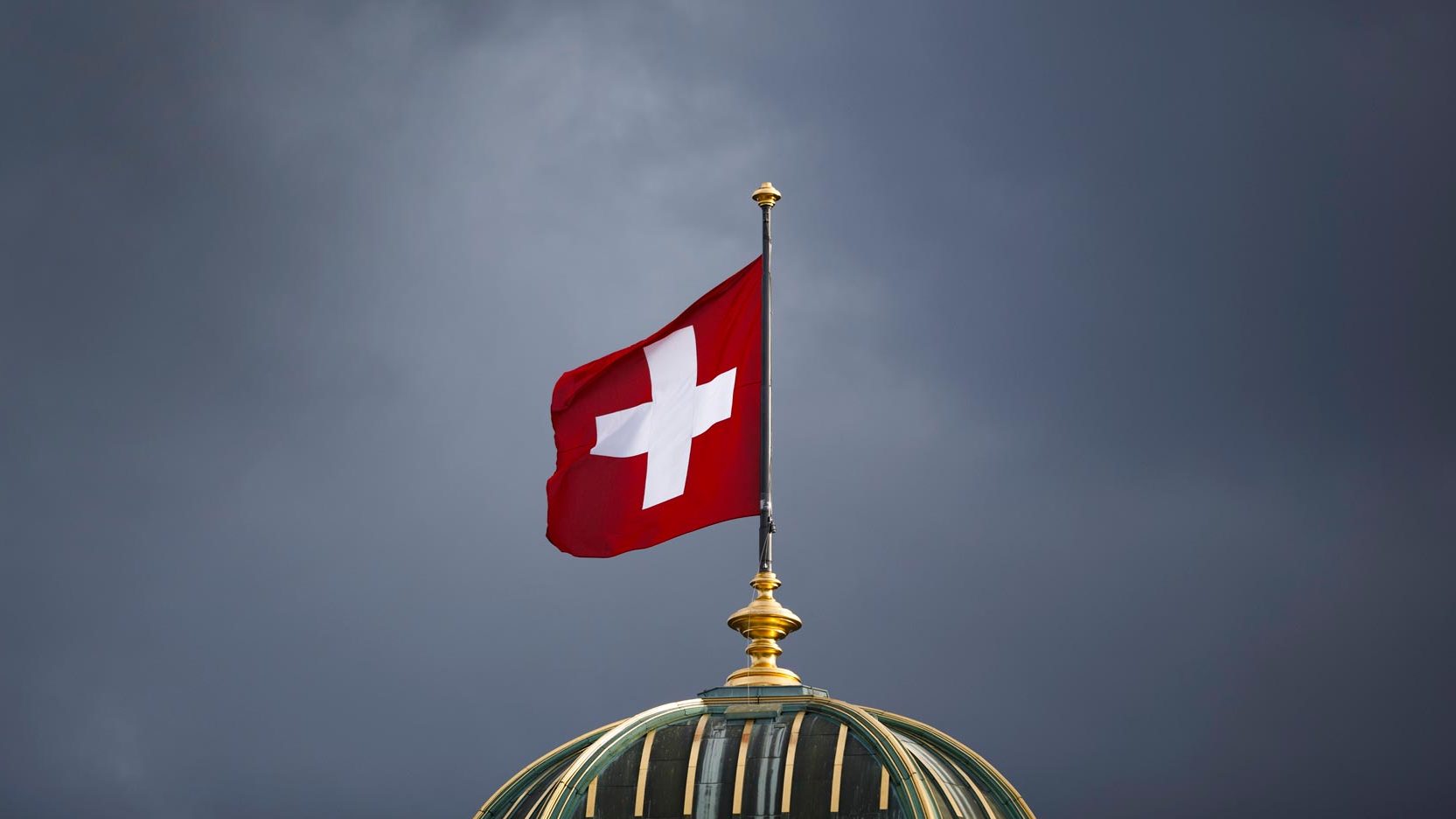 The Swiss government plans to create a central registry to identify the true owners of now-anonymous Swiss-registered companies and partnerships, an incremental but important anti-money laundering reform for the longtime bastion of financial secrecy.
The country's Federal Council, Switzerland's cabinet, has asked the government's finance ministry to draft a law to create the new registry by next June.
The council said in a statement that the ministry would also  assess whether "further adjustments should be made to the anti-money laundering toolkit."
It noted  that, "a growing number of countries around the world – including all EU member states – are turning to register-based solutions to increase the transparency of legal entities."
But Switzerland faced criticism from transparency activists for saying the registry would not be publicly accessible but only available to "relevant authorities."
Alongside the proposed corporate registry, the cabinet has floated the idea of extending anti-money laundering laws to "the area of the legal profession."
The council said it had initiated the reforms after concluding there was "room for improvement"  in identifying owners to strengthen the prevention and prosecution of financial crime.
The registry proposal, which follows similar reforms in the United States, the European Union and elsewhere, comes one year after ICIJ's Pandora Papers exposed the especially active role of Swiss wealth advisors in helping suspected financial criminals hide wealth. The global investigation, led by ICIJ in partnership with more than 150 media partners, was based on a trove of millions of leaked documents that included information on more than 90 Swiss advisers – legal, notary and consulting firms – whose role in the offshore system is often obscured by a cloak of secrecy that enables them to operate with little accountability.
The Pandora Papers investigation found that, from 2005 to 2016, at least 26 Swiss firms appearing in the documents provided services to clients whose offshore companies were later investigated by authorities looking for evidence of money laundering and other financial crimes.
One firm, Fidinam Group, was particularly active, ICIJ found. It controlled entities in Panama and the British Virgin Islands that held shares in client companies, facilitated loans between shell companies of different clients, and oversaw clients' bank accounts, the records show.
Over a decade, the investigation found, the firm provided key business services, including even holding power of attorney over a bank account, to a shell company registered in the British Virgin Islands later revealed to be at the center of a $600 million embezzlement scandal.
In response to questions from ICIJ, last year, Fidinam said that its "Swiss subsidiaries comply and have been complying diligently with the legal and regulatory provisions in force in Switzerland and with the applicable international regulations." The firm declined to comment on its clients.
Do you have a story about corruption, fraud, or abuse of power?
ICIJ accepts information about wrongdoing by corporate, government or public services around the world. We do our utmost to guarantee the confidentiality of our sources.
LEAK TO ICIJ
Creating registry 'just a first step'
A financial secrecy hub since at least the 1930s, Switzerland has come under increasing scrutiny since the 2008 financial crisis for its role in international money laundering and helping foreigners hide assets from their home countries' tax authorities. Under pressure from the U.S. and other countries, Switzerland began reforming its banking sector, requiring banks to verify the identity of company owners and flag suspicious transactions. In 2016, ICIJ's Panama Papers project exposed the role that Swiss advisers played in the creation of offshore companies. In response, the Financial Action Task Force, an international anti-corruption watchdog, recommended requiring lawyers, notaries and accountants to follow the same rules as banks – a measure that Switzerland has so far resisted.
Anti-corruption groups welcomed the latest announcement but said the country should do more.
"The Swiss move to create a central beneficial ownership registry is certainly a positive one, given Switzerland's global importance as a financial center," Kateryna Boguslavska of Basel Institute on Governance, a Swiss-based anti-corruption nonprofit group, said in a statement to ICIJ.  "While some financial centers have a UBO registry already, there are still many that need to implement it and many more that need to implement it more effectively."
Boguslavska, who is project leader for the Basel AML Index, an anti-money-laundering tracker, added that the most important hurdle remains in the implementation.  "We see this with other countries: setting up the register is just a first step. What is more difficult is ensuring that the information is accurate, verified and up to date. If discrepancies are found, there should be a mechanism to sanction wrongdoing," the group said.
Transparency International's Swiss branch noted that the registry announcement would still align Switzerland's rules only with what is already "the global standard."
"Until that happens, Swiss entities' involvement in international corruption or money laundering scandals should not come as a surprise," says Transparency International Switzerland's director Martin Hilti.
The group also noted that the proposal calls for the new registry to be available only to "relevant authorities" and said the government shouldn't stop "halfway."
"The register – contrary to what was decided by the Federal Council – should also be accessible to the public and not just reserved for the authorities," the group said in a German-language press release.
The Swiss Federal Council said its proposal seeks to "achieve a solution which is as effective and efficient as possible."