FINANCIAL SECRECY
How a network of enablers have helped Russia's oligarchs hide their wealth abroad
Elites close to Vladimir Putin have funneled billions through tax havens to evade scrutiny and oversight. Lawyers, proxies and bankers across the world made it possible.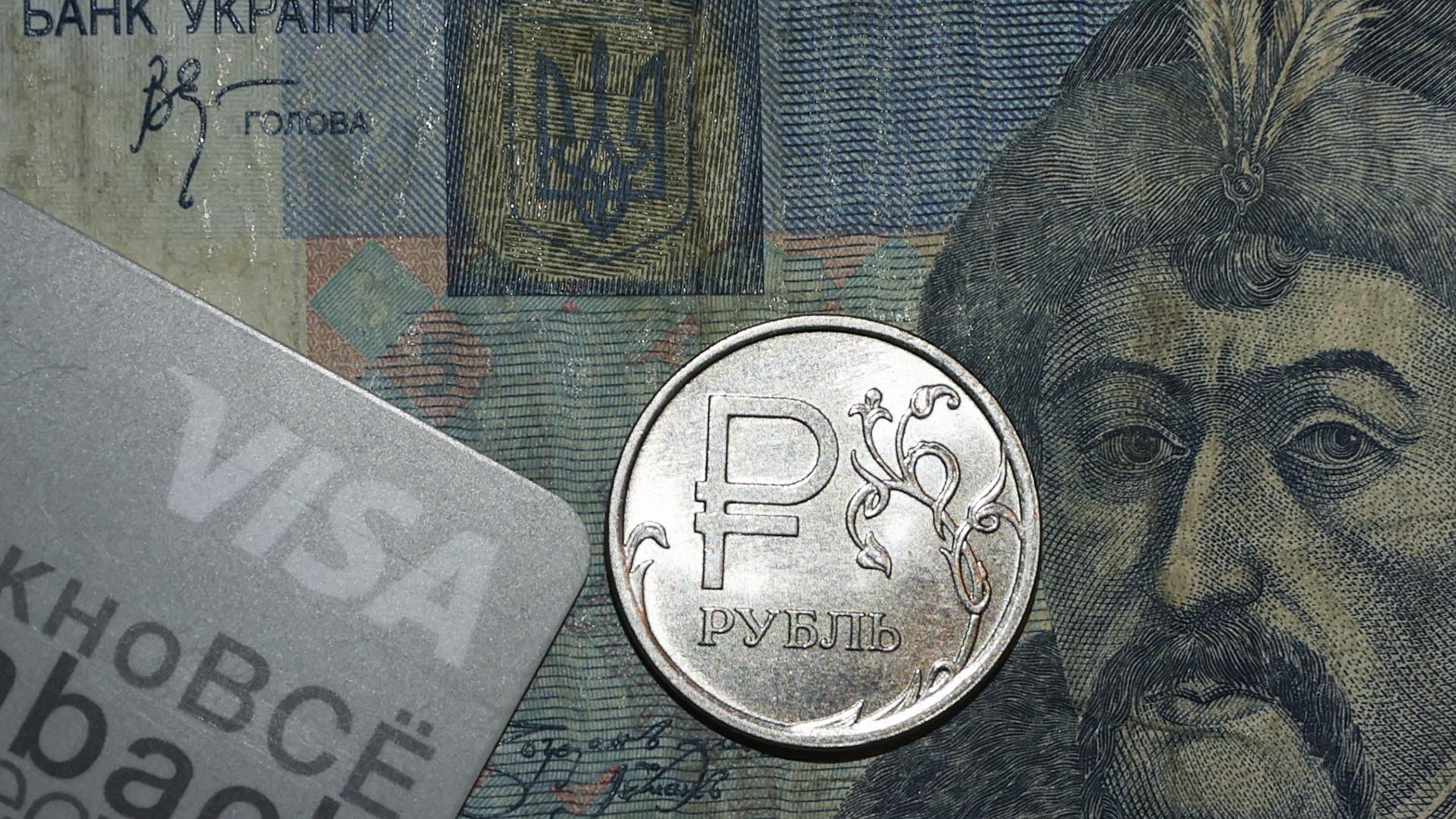 As Russian forces pour into Ukraine, Western authorities are beginning an unprecedented effort to identify and freeze assets held abroad by Russian oligarchs and others close to the regime.
By some estimates, close to 20% of the country's wealth is stashed in offshore jurisdictions like Cyprus, the Seychelles, the British Virgin Islands — even the United States.
Money doesn't just move and hide itself. The flight of Russia's wealth has been supported by big banks and a global industry of professionals who specialize in providing rich clients with shell companies, trusts and other secretive vehicles.
For nearly a decade, the International Consortium of Investigative Journalists has worked to unveil both the true owners of secretive entities and also the professionals who underpin the offshore economy. This reporting has triggered billions in recoveries, led to the collapse of business empires and prompted new transparency laws. But true systemic change has been slow in coming. Western authorities have largely turned a blind eye to the people and companies that keep the dark money system running.
Even now, the ENABLERS Act — which would require a broad range of professionals such as attorneys and art dealers to perform basic due diligence on their elite clients' sources of wealth — remains stalled in the U.S. Congress.
So who are the enablers of the offshore system? They range from global law firms, like Baker McKenzie, an architect of the modern tax avoidance system, to tiny one-person operators working from Bermuda.
Here is a selection of facilitators, offshore agents and banks that ICIJ has identified as aiding Russia's elite move and hide money.

Facilitators
Firms and individuals who have set up or used opaque financial structures for Russian elites
Alastair Tulloch: Tulloch & Co., run by the British attorney Alastair Tulloch, is situated in a posh district in London, one of the most well-known destinations for elite Russian wealth. ICIJ's Pandora Papers investigation reported that Tulloch's firm structured networks of companies for former Russian Deputy Finance Minister Andrey Vavilov; Alexander Mamut, a billionaire oligarch and political insider; and Vitaly Zhogin, a banker wanted in Russia for alleged fraud. Tulloch used offshore services provider Trident Trust to arrange for their assets to be transferred to shell companies registered in the British Virgin Islands, Cyprus and the Bahamas. Tulloch did not respond to requests for comment.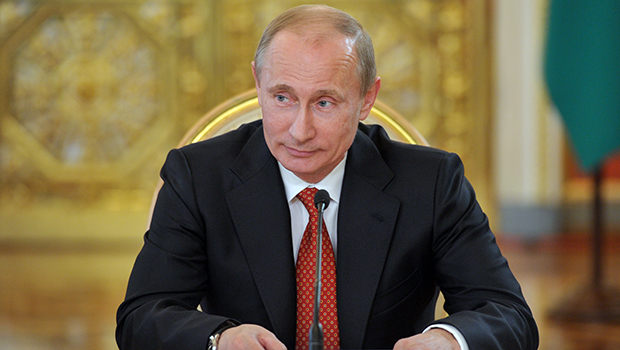 Sergey Roldugin: A 2016 ICIJ investigation found that Roldugin, a Russian childhood friend of Putin and a classical cellist, has been a behind-the-scenes player in a clandestine network operated by Putin associates that has shuffled at least $2 billion through banks and offshore companies. At the time of the reporting, Roldugin did not respond to detailed questions from multiple newsrooms. The European Union sanctioned Roldugin on Monday, citing ICIJ's findings.
Peter Kolbin: Peter Kolbin, another longtime friend of Putin, is suspected by U.S. authorities of holding hundreds of millions of dollars for the Russian president. Pandora Papers records show that Kolbin "changed the registered ownership of offshore companies as sanctions hit" Russians in 2014, according to the Washington Post, an ICIJ partner. Kolbin could not be reached for comment and it is uncertain whether he is still living.
Moores Rowland: Documents reviewed by ICIJ and its partners tie Svetlana Krivonogikh, a woman allegedly in a secret, years-long relationship with Putin to a luxury Monaco apartment. Moores Rowland, a Monaco financial services firm that managed transactions surrounding the apartment, used shell companies that would have made it difficult for anyone seeking to unravel the property's ownership, according to the Washington Post. One of the involved shell companies was tucked inside a second shell company, which was in turn owned by Eamonn McGregor, a British-born accountant who runs Moores Rowland in Monaco, according to The Post. In a letter to The Post, a British law firm representing Moores Rowland defended its client but did not provide any comment for publication.
Gennady Timchenko, a billionaire in Putin's inner circle recently sanctioned by UK authorities, was also a client of Moores Rowland and has used one of the same nominee shareholders. Timchenko's lawyers said that any connection between him and Krivonogikh was "misconceived."

Do you have questions for ICIJ about how oligarchs and Russian elites close to Vladimir Putin hide their wealth? We want to hear from you!
Markom Management (Mark Omelnitski): The firm is owned and run by Mark Omelnitski, identified in a U.S. Senate report as a London-based lawyer. Markom is linked to sanctioned members of Russian President Vladimir Putin's inner circle, Arkady and Boris Rotenberg. In a November 2016 suspicious activity report, Barclays bank said it flagged three wire transfers totaling nearly $114,000 between 2013 and 2016 because it believed that the money was flowing into a shell company owned by a businessman linked to Arkady Rotenberg.
Omelnitski and his company "created shell companies for sanctioned individual [Arkady] Rotenberg," according to a Barclays investigative memo that was excerpted in the Senate report. "[T]he ownership of these shell companies appears to be intentionally structured to be opaque in order to hide the identity of the true beneficiaries." Omelnitski declined comment through a lawyer.
Offshore agents
Firms that created shell companies, trusts and other secretive financial products for wealthy Russians in tax havens
Asiaciti Trust: Asiaciti Trust is a firm based in Singapore, with operations in New Zealand, the Cook Islands, Samoa and elsewhere. Asiaciti has set up and managed trusts and shell companies in secrecy jurisdictions for hundreds of South American, U.S., Asian and European clients, according to the Pandora Papers. Asiaciti helped Kirill Androsov, a former senior aide to Putin, with a structure through which he acquired a company that Russian oligarch Oleg Deripaska owed $200 million, according to the Washington Post. In a written statement, Asiaciti denied any wrongdoing and declined to discuss its interactions with Androsov.
Appleby: Appleby, the global offshore law firm, is a member of the "Offshore Magic Circle," a group of the world's leading offshore law practices. The firm was founded in Bermuda and has offices in Hong Kong, Shanghai, the British Virgin Islands, the Cayman Islands and other offshore centers. Records from ICIJ's Paradise Papers investigation show how former U.S. President Donald Trump's commerce secretary, Wilbur Ross, used a chain of Cayman Islands entities to maintain a financial stake in Navigator Holdings, a shipping company whose top clients include the Kremlin-linked energy firm Sibur. Among Sibur's key owners were Kirill Shamalov, Putin's son-in-law, and Gennady Timchenko, a billionaire the U.S. government sanctioned in 2014 because of his links to Putin. Sibur had been a major customer of Navigator, paying the company more than $23 million in 2016.
Appleby did not reply to ICIJ's detailed questions at the time of the reporting but released an online statement saying it had investigated ICIJ's questions and is "satisfied that there is no evidence of any wrongdoing." A spokesman for Ross said at the time that he never met Putin's son-in-law or Sibur's other owners and that he was not on the board of Navigator when it initiated its relationship with Sibur.
Alpha Consulting Limited: Founded in 2008, Alpha is an offshore services provider with offices in the Seychelles, United Arab Emirates and Belize. Alpha's customer base is 75% Russian, according to the company's 2019 annual report. Alpha's clients include Roman Avdeev, a Russian billionaire who is listed on the 2018 U.S. Treasury Department's report to Congress on oligarchs and companies considered close to Putin.
In a response to ICIJ's questions, Alpha said it was prevented by law from discussing clients. "Since its start of business in 2008, Alpha Consulting has been in compliance with local and international legal requirements," the company said.
Demetrios A. Demetriades: The law firm Demetrios A. Demetriades promoted Cyprus as the offshore center of choice for money flowing out of Russia after the fall of the Soviet Union. More than 30% of the companies in the Pandora Papers that received services from the firm, known as DADLAW, had one or more Russians as beneficial owners. Its clients include public officials, accused fraudsters and sanctioned businesspeople from Russia and other former Soviet republics.
Like many other offshore providers, DADLAW profits from its host country's rules governing taxation and secrecy, which allow it to help clients conceal assets from foreign authorities. It registers shell companies, sets up and manages trusts, and provides "nominee" shareholders — paid stand-ins for the real owners on official paperwork. DADLAW did not respond to questions from ICIJ.

Banks
Financial institutions that have moved money for wealthy Russians

HSBC: HSBC, based in the U.K., has faced allegations in multiple countries that it provided bank accounts to criminals. In the FinCEN Files, ICIJ and BuzzFeed News took a close look at HSBC's involvement in suspect money, including from Russia. According to an ICIJ review of data collected by the Organized Crime and Corruption Reporting Project, HSBC banked a shell company that was a major node in the "Russian Laundromat," a sprawling network that moved criminally tainted money from former Soviet states to the West. Between 2012 and 2014, HSBC processed $581 million in transfers into and out of the shell company's Hong Kong accounts, although HSBC compliance officers did not understand who was behind the shell company, ICIJ found. In a statement, HSBC said it had "embarked on a multi-year journey to overhaul its ability to combat financial crime." HSBC "is a much safer institution than it was in 2012."
Do you have a story about corruption, fraud, or abuse of power?
ICIJ accepts information about wrongdoing by corporate, government or public services around the world. We do our utmost to guarantee the confidentiality of our sources.
LEAK TO ICIJ
Deutsche Bank: Deutsche Bank played an important role in the so-called Russian mirror trading scandal – a vast money moving network that used complex securities swaps to move billions in questionable funds outside the country. The FinCEN Files investigation revealed that "Deutsche managers, including top executives, had direct knowledge for years of serious failings that left the bank vulnerable to money launderers," according to reporting by ICIJ partner BuzzFeed News. "Documents show two warnings sent to committees that included Paul Achleitner, Deutsche's chair, and one sent to the bank's supervisory board," according to BuzzFeed News. The bank, responding to questions from reporters, said it has acknowledged "past weaknesses" and "learnt from our mistakes," while investing hundreds of millions of dollars to bolster its defenses against financial crimes, according to BuzzFeed News.
Danske Bank: In 2018, Danske bank became engulfed in a major scandal centering on its alleged facilitation of laundering hundreds of billions of dollars out of Russia and other former Soviet states. ICIJ reporting from 2021 revealed the extraordinary steps a tiny division of the bank took to serve a shadowy, and highly lucrative, clientele largely from Russia and from former Soviet republics and satellites in Eastern Europe and Central Asia. The documents show that many bank accounts were held in the name of U.K. vehicles, known as "limited liability partnerships," or LLPs, and "limited partnerships," LPs, which had no purpose other than to hide the identity of who really owned the money. Several former bankers in Danske Bank's troubled division did not respond to ICIJ's questions.
Will Fitzgibbon contributed reporting.