IMPACT
'Who is responsible?' Ericsson leaders take tough questions from investors after Iraq revelations
Chief Executive Börje Ekholm and other top Ericsson officials were grilled in a remarkable call by shareholders expressing frustration at the company's failure to fully disclose its problems in Iraq.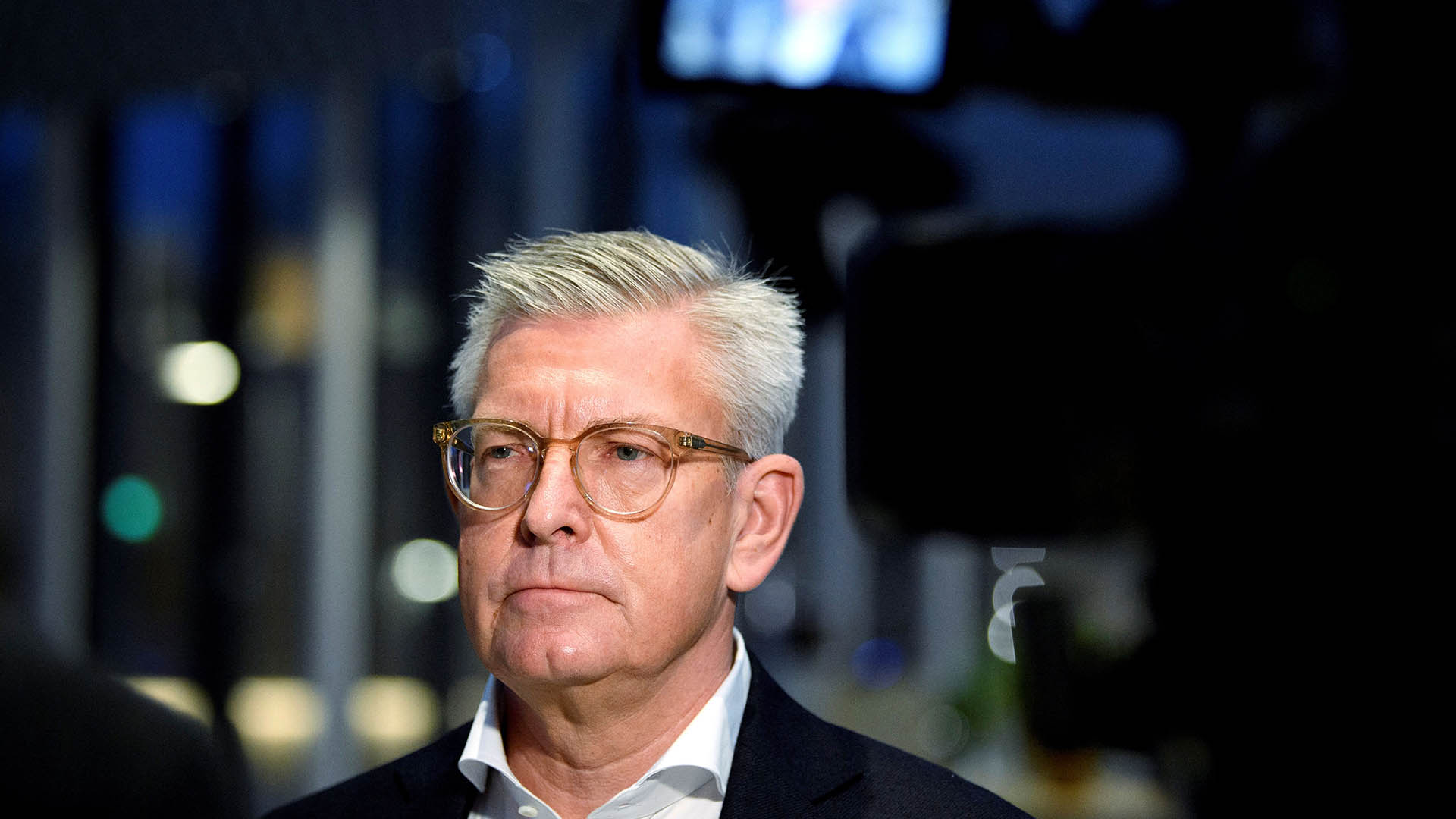 Embattled Ericsson Chief Executive Börje Ekholm says the company has disclosed its misconduct in Iraq to the U.S. Department of Justice but continues to investigate allegations.
Addressing investors in advance of the company's annual meeting next week,  Ekholm also vowed the company would take "immediate action" against any employee found to have been involved in payments to the Islamic State terror group.
The extraordinary call, dubbed a "responsible business" meeting on ethics and compliance issues, comes just weeks after the DOJ told Ericsson it had failed to fully disclose its misconduct in Iraq before a 2019 criminal agreement to settle a corporate corruption case unrelated to Iraq and then had "breached" the agreement afterwards with additional disclosure failures.
"We are continuing the investigation and if we find that any of our employees paid ISIS, directed third parties to make payments to ISIS … we will take immediate action," Ekholm said today.
During the call, which also included Ericsson Board Chairman Ronnie Leten, and newly appointed chief legal officer Scott Dresser, investors peppered the executives with questions and expressed frustration and doubt about the company's handling of its disclosures to the DOJ, to shareholders, and the market.
…if we find that any of our employees paid ISIS, directed third parties to make payments to ISIS … we will take immediate action — Ericsson CEO Börje Ekholm
"I am trying to understand the internal process when to release information to the market or not," said one investor. "Who is responsible for the decision not to share the Iraq information with the market. Was this a question you discussed in board meetings?
Dresser answered, "The only remark I can make … is that this is a fundamental aspect we are reviewing at this moment. We are committed to making sure that we have got tight governance."
On Ekhlom's claim that he had instructed that the internal report on Iraq should be disclosed to the DOJ, one investor asked Ekhlom "should I interpret that you instructed, but you didn't follow through, all the way through?"
Ekhlom declined to go into details.
Do you have a story about corruption, fraud, or abuse of power?
ICIJ accepts information about wrongdoing by corporate, government or public services around the world. We do our utmost to guarantee the confidentiality of our sources.
LEAK TO ICIJ
Noting that shareholders had only learned about the company's findings from news reports, the investor asked:  "Is there anything else we should know about?"
Others asked about a lack of answers; "huge uncertainty" about the Ericsson executives';  the board's role in failing to fully disclose Iraq misconduct to the DOJ, and about what risk assessmentsthe company makes when doing business in war-torn  markets.
When asked by investors about how to "regain trust" in the company, Ekholm stressed that the company is working on improving internal controls and compliance and said that some 250 employees were terminated after the 2019 investigations.
"We are cleaning past behavior and changing culture," Ekholm said.
For most of the questions, Ericsson's leaders declined to give specific answers.
Leten, the company's board chair, said that the board has "unqualified support for Börje," adding that the board will vote yes to continue Ekholm's tenure as CEO at the upcoming annual meeting. Ekholm, Leten said, took his position in 2017 at a time the company was in crisis and performing poorly financially, in addition to its "history of compliance failings." Since taking over, Ekholm had helped the company meet its financial targets and deliver record cash flow, Leten said.
The turmoil surrounding Ericsson's top executives comes after the International Consortium of Investigative Journalists and 30 global media partners published the Ericsson List, an investigation exposing years of corporate bribery and fraud in war-torn Iraq and showing that the company had investigated undisclosed corruption allegations in more than a dozen other countries.
Based on a leaked internal review by Ericsson's compliance department, the Ericsson List probe showed that the giant telecom company had sought permission from the terrorist group known as the Islamic State, or ISIS, to work in an ISIS-controlled city and paid to smuggle equipment into ISIS areas on a route known as the "Speedway."
Before publication, the ICIJ and its partners sent detailed questions to Ericsson on Feb. 14.
Instead of answering, Ericsson publicly disclosed for the first time on Feb. 15 that it had received media inquiries about "corrupt-related misconduct." A week later, the company made a public statement about "serious breaches of compliance rules" and unidentified beneficiaries after payments were made to intermediaries to transport equipment in ISIS-controlled routes.
CEO Ekholm told a Swedish newspaper, "We can't determine where money sometimes really goes, but we can see that it has disappeared."
Days after ICIJ publication, the U.S. Department of Justice told Ericsson on March 2 that it failed to disclose sufficient information about possible misconduct in Iraq before a 2019 criminal settlement and that it has "breached" the settlement by "failing to make subsequent disclosures" after signing it. Ericsson declined to specify what exactly the company had failed to disclose to the DOJ, however, it wasn't the first time Ericsson was accused of breaching the deal as it committed an earlier breach in Oct. 2021, according to the DOJ.
Under the terms of its 2019 settlement agreement, Ericsson paid more than $1 billion to settle allegations of corruption in five countries but not Iraq, and was required to cooperate and disclose allegations of wrongdoing.
Ericsson's stock price has fallen by more than a 25% since its first disclosure and Citibank financial analysts said that the shares risked becoming "uninvestable" in the wake of the revelations. Ericsson shares traded at $9.15, up 1%, in Nasdaq Stock Market trading after the conference on Tuesday.
Last week, Ericsson named Dresser as chief of legal affairs and compliance, succeeding Xavier Dedullen, its top lawyer who joined Ericsson while it was under a U.S. criminal investigation that ended with the 2019 settlement.
During the conference call, Dresser told investors that Ericsson continues to engage with the DOJ, "discussing the sufficiency of the disclosure" with them. He  declined to comment on any consequences for breaching the company's agreement with the DOJ.
When one investor voiced frustration over unanswered questions, Dresser said that the company will be sharing the results of its discussions with the DOJ in "several months."
Tuesday's conference comes a week before Ericsson's scheduled Annual General Meeting on March 29. The company has declined to answer ICIJ's questions.
Grappling with the fallout of Ericsson's Iraq scandal, Ekholm announced he was stepping down from the board of Chinese giant Alibaba Group Holding at the end of this month, in his words, "to devote more time to Ericsson's business." He had served as an independent director since 2015.
Ekhlom along with Ericsson financial officers are facing class action lawsuits in a U.S. court, alleging the company failed to disclose material information about the company's Iraq misconduct.
Meanwhile, the company received a vote of confidence in Malaysia when the country's anti-corruption agency said that Ericsson's $2.6 billion deal with the government had  "followed proper procedures and to date there is no reasonable suspicion over how the contract was awarded," according to the online news portal Malaysiakini.
Earlier this month, a Malaysian opposition lawmaker called on the country's anti-corruption agencies to probe the deal, citing Ericsson's misconduct in Iraq.