IMPACT
Cypriot president pledges government probe into Cyprus Confidential revelations
European lawmakers called to fix "weak link" in the bloc's financial system in response to ICIJ's investigation, while sales of books by a Kremlin-friendly German journalist have been halted.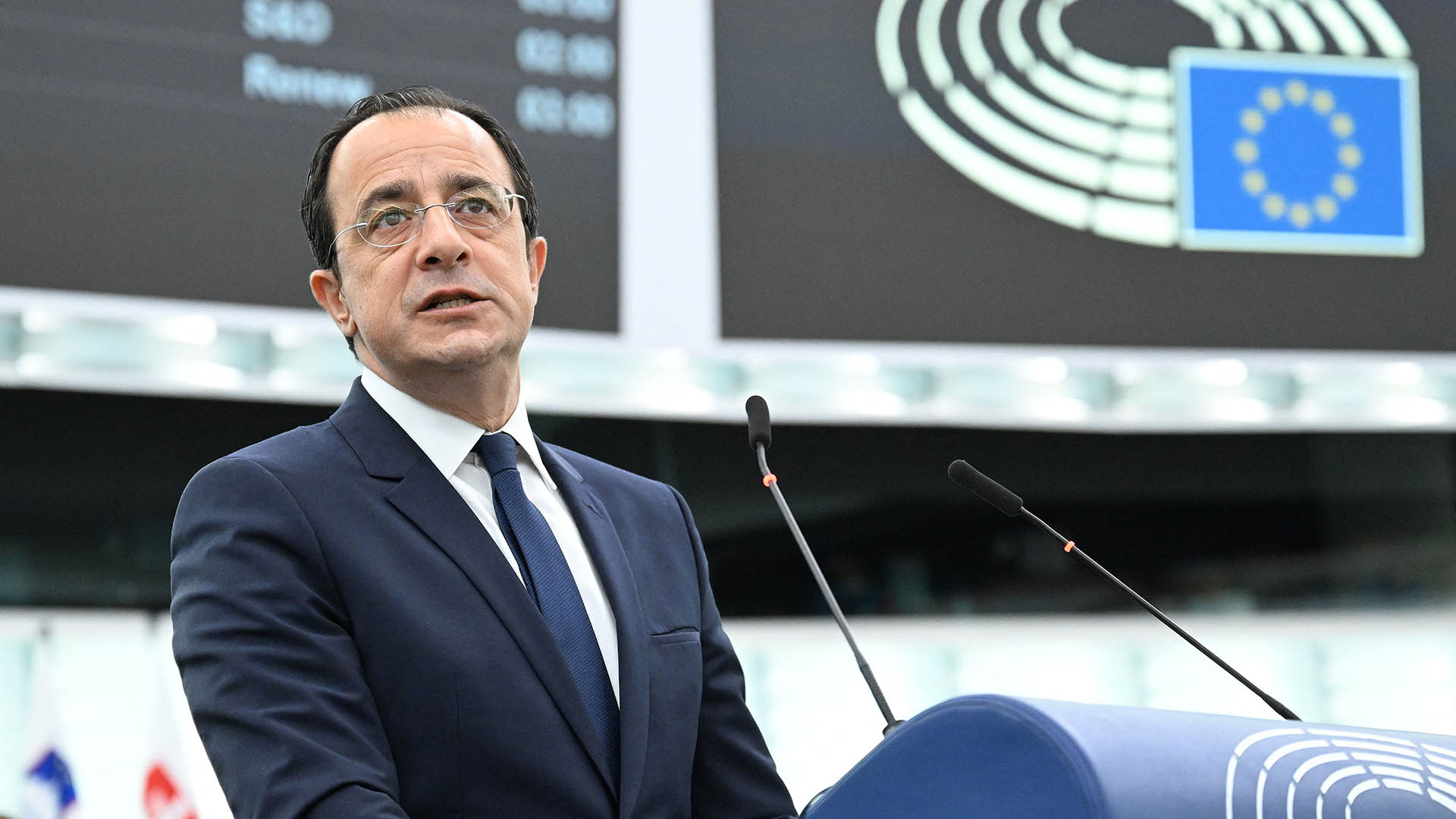 In the 24 hours since ICIJ published its Cyprus Confidential investigation, Cyprus' president, European lawmakers and even a German book publisher have responded to revelations that the island's financial industry has been co-opted by billionaires and sanctions dodgers, and used to bolster Russian President Vladimir Putin's regime.
Speaking to reporters on Tuesday hours after ICIJ and its media partners began publishing Cyprus Confidential stories, President Nikos Christodoulides pledged to launch a government probe in response to the investigation "within a specified timeframe." He added that the country's reputation was on the line.
"Everything that has come to light will be investigated," Christodoulides said. "The reputation of our country, the credibility of our country, you understand, is crucial."
Cyprus Confidential, led by the International Consortium of Investigative Journalists and Paper Trail Media, was based on a leak of 3.6 million files from six Cyprus financial services providers and a corporate-data website. Powered by more than 270 reporters from 69 media partners, including ICIJ, the investigation revealed how Cypriot financial enablers scrambled to help Russian oligarchs and Putin allies shield their assets and avoid Western sanctions, despite Russia's military aggression against Ukraine in 2014 and full-scale invasion in 2022.
The 3.6 million leaked files at the heart of the Cyprus Confidential investigation come from six financial services providers and a website company.
The providers are: ConnectedSky, Cypcodirect, DJC Accountants, Kallias & Associates, MeritKapital, and MeritServus in Cyprus. The MeritServus and MeritKapital records were obtained by Distributed Denial of Secrets. Leaked records from Cypcodirect, ConnectedSky and i-Cyprus were obtained by Paper Trail Media. In the case of Kallias & Associates, the documents were obtained from Distributed Denial of Secrets, which shared them with Paper Trail Media and ICIJ. DJC Accountants' records were obtained by Distributed Denial of Secrets and shared by the Organized Crime and Corruption Reporting Project. The partner organizations shared all the leaked records in the project with ICIJ, which structured, stored and translated them from several languages before sharing them with journalists from around the world. Additional records came from Latvia-based Dataset SIA, which maintains the i-Cyprus website, through which it sells information about Cyprus companies, including Cyprus corporate registry documents.
Cyprus Finance Minister Makis Keravnos also responded to the investigation. He told reporters that the country has been working with the U.K. government since March to strengthen regulation of the island's financial industry and to tackle money laundering. Keravnos said initial outcomes were expected to be announced by the end of November, according to Cypriot news outlet Kathimerini.
A number of European Union lawmakers said the Cyprus Confidential findings highlighted the need for stronger anti-money laundering rules within the bloc and urged all member states to close loopholes that allow dirty money to flow into the European financial system.
In a statement published on the Greens/EFA party's website, Gwendoline Delbos-Corfield, a member of the European Parliament's Committee on Civil Liberties, Justice and Home Affairs, said that ICIJ's investigation "shows that only one weak link in the chain can undermine the fight against corruption, money laundering and oligarchs hiding their wealth in the EU."
"More transparency is essential to ensure that oligarchs cannot hide behind shell companies and dodgy offshore structures to conceal their dirty money," Delbos-Corfield said.
Kira Peter-Hansen, a European parliamentarian and member of the EP's subcommittee on tax matters, also called for more transparency within the bloc to prevent criminals or sanctioned individuals from using opaque financial structures to hide their assets and elude sanctions.
ICIJ's data analysis, which matches names found among millions of documents against public records and private databases, found a total of 96 sanctioned Russians in the Cyprus Confidential files who were clients of Cyprus firms.
Reacting to the investigation, the Socialists and Democrats Group called for an investigation into global accounting giant PwC and the firm's work for oligarchs linked to offshore companies and trusts.
In a social media post published today, the group said that its members "are working on a deal that would ensure that oligarchs cannot so easily evade sanctions in the [EU] and that enablers are properly regulated. "
As part of Cyprus Confidential, ICIJ uncovered how PwC's Cyprus arm partnered with small firms specializing in creating shell companies and providing frontman directors to dozens of Russians with ties to the Kremlin. An ICIJ review of the records shows that before Russia's February 2022 invasion of Ukraine, PwC Cyprus' client roster already included 12 Russians who were under sanctions around the world due to their involvement in their government's illegal 2014 annexation of Ukraine's Crimean Peninsula and military aggression in the Donbas region of eastern Ukraine.
In June, in response to ICIJ's Pandora Papers, European lawmakers' called for greater scrutiny of PwC and other global accountancy firms for their assistance to Russian oligarchs. The Cyprus Confidential investigation is the latest in a decade of scandals and dust-ups for the Big Four firm.
In response to questions from ICIJ, PwC's spokesperson said that the firm complied with EU and United Nations sanctions before Russia's February 2022 invasion and has since severed ties with 60 clients as a result of the company's new Russia-related sanctions policy.
Do you have a story about corruption, fraud, or abuse of power?
ICIJ accepts information about wrongdoing by corporate, government or public services around the world. We do our utmost to guarantee the confidentiality of our sources.
LEAK TO ICIJ
Putin biography sales put on hold
German publisher Hoffmann und Campe said it stopped selling books about Russian President Vladimir Putin by German journalist Hubert Seipel after ICIJ and Paper Trail Media revealed that he agreed to receive about $700,000 from a shell company linked tonow-sanctioned oligarch Alexey Mordashov.
In response to questions from Paper Trail Media, Seipel acknowledged the "sponsorship" agreement but defended the legitimacy of his work. Mordashov did not comment on the deal.
At home, Seipel, an award-winning television journalist, author and former magazine correspondent, has cultivated an image of a "Putin connoisseur." He is known for producing a 2012 documentary about the Russian autocrat, which has been viewed by nearly 2 million people in Germany.
NDR, the public broadcaster for whom Seipel produced the film and an exclusive 2014 interview with Putin, said it had launched an investigation and that it was considering legal action against the reporter, according to the Associated Press.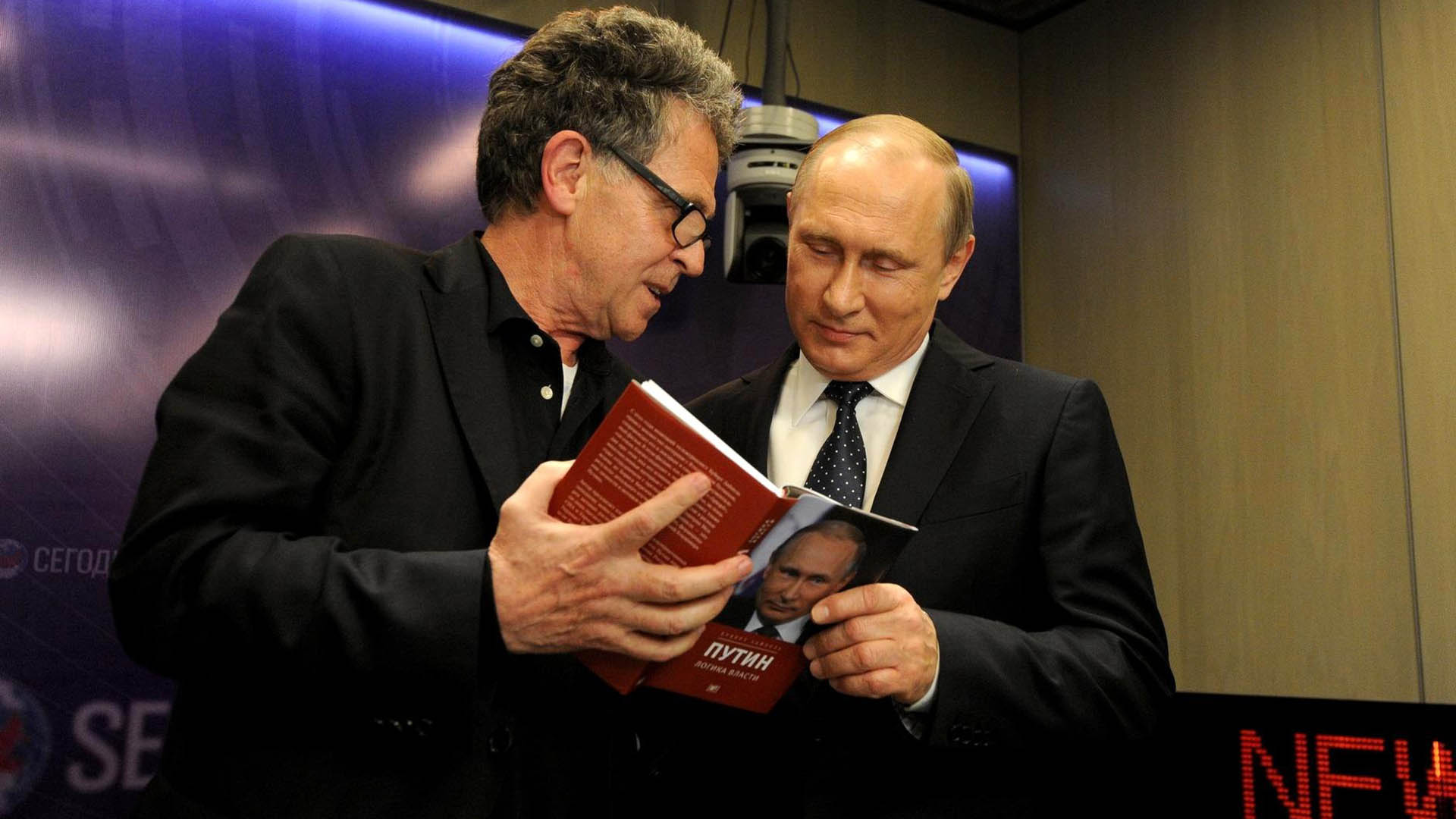 Transparency advocates call for public corporate registries
In a statement on its website advocacy group Tax Justice Network commended ICIJ and its media partners for their work on the Cyprus Confidential investigation. The group called on European lawmakers to recommit to enforcing financial transparency measures across the EU.
"Many EU governments have already forgotten the lessons learnt from previous scandals like the Panama Papers, and the Cyprus Confidential investigations make clear why this is so dangerous," Markus Meinzer, director of policy at the Tax Justice Network, said.
"Financial secrecy is a global problem that needs international coordination, and, as Cyprus Confidential shows, tolerance of it in one place puts all places at risk."
Cyprus ranked 15 on the Tax Justice Network's 2022 Financial Secrecy Index, and "falls short in comparison to other European countries, particularly concerning ownership registration and legal entity transparency," the group said in a statement.
The group highlighted a 2022 court ruling that struck down the EU's requirement that member states publish public databases of company owners, and called on EU countries to re-establish corporate registries and support other financial transparency and tax reform initiatives.
Advocacy group Transparency International said in a social media post that the Cyprus Confidential Investigation showed how enablers within the EU were complicit, and called for action against professionals who aid sanctions evasion.
"Those who conceal assets must be properly prosecuted," said senior policy officer Roland Papp. "But these cases must also have consequences for the professional enablers that support these structures in the first place."