More than 10 million women worldwide have received breast implants over the last decade, a remarkable comeback for a medical product that had suffered a crippling safety scandal and a lengthy ban in the United States.
The U.S. Food and Drug Administration's decision to restore silicone implants to the market in 2006 followed an earlier decision to approve the less-commonly-used saline-filled implants. It came after a furious lobbying campaign by leading manufacturers Allergan and Mentor, which convinced regulators that frequent ruptures and leaks, and an array of other ailments reported by breast implant patients, were concerns of the past.
But many of the hazards that caused breast implants to be banned in the first place never went away, a global investigation led by the International Consortium of Investigative Journalists has found.
A growing body of scientific literature links breast implants to autoimmune disorders and a rare form of cancer that has claimed more than a dozen lives worldwide.
The FDA's own safety notices warn that as many as one in five women who receive breast implants will get them removed within a decade due to complications such as rupture, deflation and the painful contraction of scar tissue around the implant, known as capsular contracture.
A Facebook group for women who have become sick after receiving breast implants has more than 50,000 members and is growing by thousands each month.
As reported breast implant injuries have surged, regulators around the world have remained largely paralyzed, the ICIJ team — including journalists in Argentina, Australia, Brazil, Canada, France, Germany, India, Italy, Japan, Lebanon, Mexico, the Netherlands, the U.K. and the U.S. — found as part of the Implant Files, a global examination of the medical device industry and its overseers.
Most women who receive breast implants report being satisfied with the devices, studies show, and the FDA says breast implant safety risks "are sufficiently well understood for women to make informed decisions about their use." But until recently, ICIJ found, the agency allowed breast implant companies to shield the extent of harm caused by breast implants from public view.
For years, the FDA allowed breast implant companies to bury evidence of ruptures and other injuries by reporting them as routine events that did not require public disclosure. When the FDA tightened enforcement of its reporting rules in 2017, reports of injuries soared, and they are on pace to increase more than 20-fold in the last two years from the previous two-year period.
According to an ICIJ analysis of FDA adverse event data, the number of suspected breast implant injuries jumped from an average of fewer than 200 a year through 2016, before the FDA's more rigorous reporting rules, to 4,567 events in 2017 and at least 8,242 in the first half of 2018.
Experts say the surge in reports doesn't mean breast implants have suddenly gone bad; it's that they were never as safe as the data — and the FDA's approval — implied in the first place.
The agency was aware of the true number of reported injuries but did not disclose them until recently. In Europe, some manufacturers have avoided reporting ruptures altogether, Dutch regulators told ICIJ's team, and a European task force is currently drafting rules to address this practice.
"The problems were there all along," said Madris Tomes, a former FDA specialist on adverse event data and founder of Device Events, a company that tracks medical adverse events. Tomes initially detected the surge in breast implant incidents in her company database in 2017.
In a statement to ICIJ, the FDA said it acknowledged last year that there was a "transparency issue" with the undisclosed injury reports it had been accepting. The agency said the surge in reports reflected the change in its requirements and not "a new public health issue."
Allergan said that scientific evidence shows that its products are safe.
"The safety profile of Allergan's breast implants is supported by extensive pre-clinical device testing, more than a decade of U.S. and European clinical use as well as a large number of peer-reviewed and published studies," said Amy Rose, Allergan's director of media relations, in a statement to ICIJ.
"We stand behind the safety of our devices," said Mentor spokeswoman Mindy Tinsley.
'I trusted him'
In July 2013, about a month after being diagnosed with breast cancer, Laura DiCarlantonio had a mastectomy and was advised by her doctors to get an implant to reconstruct her left breast.
DiCarlantonio, the mother of two young daughters living in a suburb of Detroit, was reluctant. She remembered the controversy about leaking breast implants that had prompted U.S. authorities to ban silicone implants for more than a decade, and she was concerned that an implant could go wrong. But DiCarlantonio says her plastic surgeon reassured her that breast implant safety was a concern of the past.
"He said this is really the best way to go," she recalled. "I trusted him."
As in DiCarlantonio's case, reconstruction after mastectomies or accidents is a common use of breast implants; more often, women simply want breasts of a different shape or size.
In December 2013, DiCarlantonio had her left breast reconstructed with a Natrelle Style 410 silicone implant, made by Allergan. She says her doctor assured her that the device, known as a "gummy bear" implant because of its semisolid texture, would not rupture or leak and might well last a lifetime.
DiCarlantonio said she was told about possible local complications such as infection but wasn't warned about systemic or long-term health risks.
One claim, in particular, about gummy bear implants helped persuade her to go ahead. Recovery would be quicker — reducing the time that she would be unable to care for her daughters, then 7 and 5 — than if she chose an option such as grafting fat from elsewhere in her body.
"I didn't want the Cadillac, just give me the Chevy," she said. "Give me my implant, and I'm done."
'An exponential rise'
Breast implant manufacturers' conquest of markets around the world, despite unresolved issues with implant safety, is a testament to their influence over regulators and raises fundamental questions about how the FDA and other health agencies oversee the medical device industry in general.
ICIJ reporters found that regulators often failed to punish manufacturers that violated government regulations and provided limited or flawed data on breast implant safety.
In the European Union, health authorities allowed the 10 companies that sell implants in member countries to continue operating even after all 10 submitted incomplete regulatory compliance reports. More than half of the companies failed to provide clear instructions for use, properly track patient safety data, or prove that their implants were compatible with human tissue.
In the U.S. and Canada, regulators did not impose any consequences after manufacturers lost track of most of the participants in a large-population health study within three years, although a 10-year study was ordered as a condition of allowing silicone implants back on the market.
In Brazil, the government restored market access to a major Brazilian manufacturer, Silimed, while its devices were still prohibited in the EU and Australia after foreign particles were found contaminating the surface of its implants.  In a statement to ICIJ, Silimed said that tests by an independent laboratory found that levels of foreign particles on their implants were no higher than those of their competitors.
Health experts and patient advocates are frustrated that governments allow breast implants to be sold without "black box" label warnings, which are reserved for life-threatening and other serious risks. They charge that authorities have failed to address an emerging form of cancer, breast implant-associated anaplastic large cell lymphoma (BIA-ALCL), despite scientific evidence that links the disease to textured implants. They say the refusal of regulators to reckon with new scientific evidence linking breast implants to debilitating maladies puts women at risk.
Dr. Anand Deva, a plastic surgeon in Sydney, Australia, and a professor in the Department of Clinical Medicine at Macquarie University, said there has been a systemic failure to protect the safety of breast implant patients, encompassing not only regulators but also manufacturers and physicians.
"We have been ignoring the breast implant issue, and the consequences are now coming home to roost," Deva said. "We are dealing with an exponential rise in complications."
FDA considers new action
Breast implants pose significant risks of local complications, from rupture and deflation to breast pain and loss of breast sensation. These types of maladies represent the most commonly cited complaints in the current surge of reports to the FDA, ICIJ found.
The implant-associated cancer known as BIA-ALCL has also emerged in recent years as a growing public health concern. Plastic surgeons have identified 615 cases of BIA-ALCL worldwide, and the disease occurs at far higher rates among women with textured rather than smooth-surfaced implants.
After inquiries from ICIJ's team, French health authorities became the first in the world to recommend against the use of textured implants due to elevated risks of BIA-ALCL.
But industry, regulators and plastic surgeons have largely dismissed concerns that breast implants may cause autoimmune or connective tissue diseases, a cluster of ailments sometimes referred to as "breast implant illness," as a discredited theory of the past.
New research, and vigorous patient advocacy, are prompting a reevaluation.
In September 2018, researchers at the MD Anderson Cancer Center in Houston reported the results of the largest-ever long-term safety study of breast implants. The study found associations between silicone implants and three autoimmune diseases. In the same month, an Israeli study of tens of thousands of women also discovered a link between breast implants and autoimmune diseases. Several smaller studies conducted in recent years in the Netherlands and the U.S., reached similar conclusions.
The studies did not prove that implants were causing the ailments but showed that women with breast implants were suffering these diseases at statistically significantly higher rates than women without implants.
The FDA says that it "does not have evidence suggesting breast implants are associated with these conditions," but that it welcomes further research on the issue. Following the MD Anderson study, the FDA issued a statement noting that agency officials "respectfully disagree with the authors' conclusions," saying there were flaws in the underlying data.
Nonetheless, the agency told ICIJ that it would consider new steps to protect public health and has agreed to hold a public meeting of a panel of medical advisers in 2019 to discuss breast implant safety.
"This will help inform FDA as to whether we should take additional actions to protect patient safety including a black box label warning, a ban on textured implants, a patient safety checklist, or other steps," the FDA told ICIJ in a statement.
More than 300 women around the world who responded to an ICIJ survey said they were not aware of the dangers of breast implants prior to their surgeries. ICIJ contacted the respondents through popular Facebook groups for women who say they were harmed by breast implants.
Just two respondents said they were warned about long-term or systemic health risks before getting their implants. More than half said they were warned of local complications, such as infection and rupture, but not long-term risks. About two fifths of the women said they did not receive any safety warnings at all.
A mysterious illness
For more than two years after her surgery, DiCarlantonio had no problems with her implant.
But starting in the summer of 2016, a baffling variety of symptoms afflicted her. First, her left arm swelled up, and she was diagnosed with lymphedema, an inflammation caused by damaged lymph nodes. Then she experienced lockjaw — she sometimes couldn't close her mouth fully — and fluid build-ups behind her knees called Baker's cysts.
She suffered ankle pain that became so severe that in July 2017 she sought treatment from a podiatrist, Peter Wilusz.
Wilusz recalled giving her prescription shoe inserts called orthotics and providing physical therapy and home exercise routines, but they had little effect on her symptoms.
"A lot of her issues didn't respond to the normal and traditional therapy," Wilusz told ICIJ, "which led me to 'something autoimmune going on.'"
Then, in December, DiCarlantonio felt a lump in her left breast in the area of her implant. Concerned that the implant had ruptured, she made an appointment with her plastic surgeon, who wrote in his consultation notes that he was "fairly certain" nothing was wrong but would order an ultrasound "for peace of mind."
DiCarlantonio's illness was taking over her life. She was constantly exhausted, suffered persistent aches and pains, struggled with a brain fog that impaired her memory and  concentration, and developed flu-like symptoms that seemed to never go away.
At one point, she remembers crawling up the stairs to the second floor of her home because it hurt too much to walk.
The worst part, DiCarlantonio said, was being too sick and tired to play with her daughters. Her own father was over 40 when she born, and she remembers feeling bad that he didn't play with her the way other dads played with their kids. During her illness, her daughters' friends would taunt them by saying that she was their grandmother and refusing to accept that she was their mother.
"I was really sad and I felt guilty that I was putting this on my kids," DiCarlantonio said.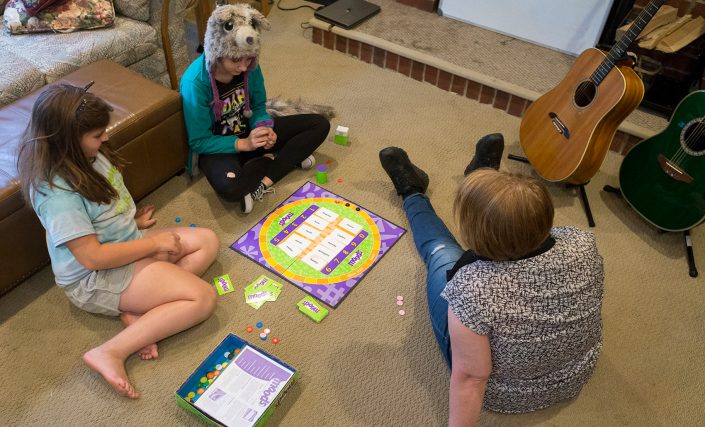 'Tenacious' companies wear down resistance
Controversy over the safety of breast implants dates back decades.
In the 1980s and 1990s, tens of thousands of women blamed afflictions ranging from autoimmune disease to breast cancer on their silicone implants. Their stories generated dramatic media coverage, and many joined class action lawsuits against industry leader Dow Corning and other major manufacturers.
In January 1992, the FDA declared a moratorium on the sale of silicone implants, effectively banning them from the U.S. market. Germany, France, Spain and other countries followed suit.
The moratorium pushed a reeling industry to the brink of collapse. Months after the FDA's decision, Dow Corning announced that it was quitting the breast implant business, and in 1995, facing billions of dollars in legal liability, the company filed for bankruptcy.
To approve this device poses threats to women that are clearly unknown – Thomas Whalen
But by the late 90s, the industry's fortunes began to shift. Many of the product-liability lawsuits faltered, with some judges excluding testimony by medical experts who contended that breast implants caused autoimmune illnesses. The judges ruled that the experts' views didn't meet legal standards for scientific evidence.
In 1999, U.S. scientists delivered a powerful verdict in the industry's favor. A panel of independent experts at the prestigious Institute of Medicine (since renamed the National Academies' Health and Medicine Division) published a review of existing studies of silicone breast implants. The panel concluded that although implants caused frequent local complications, more serious problems such as autoimmune disease, cancer and other systemic illnesses were "no more common in women with breast implants than in women without implants."
Manufacturers and plastic surgeons wasted little time in pressing the FDA to reverse course. The companies churned out studies supporting breast implant safety to back new applications for approval, and plastic surgeons and their patients testified to the agency asserting their right to make choices about their own bodies.
"They were tenacious," said Susan Wood, director of the FDA's Office of Women's Health from 2000 to 2005.  "Unlike other companies, after being told no, they came back. And back and back and back. They just wore down any resistance."
But some doctors still had serious doubts, especially about long-term safety. After an FDA advisory panel voted to restore silicone implants to the market in 2003, its chairman, Dr. Thomas Whalen, resigned in protest and urged the FDA to disregard the recommendation.
"To approve this device poses threats to women that are clearly unknown," Whalen wrote in his resignation letter. "Once this horse is out of the barn, indeed for a second time, there will be no recourse."
The agency overruled the advisory panel's recommendation, and fierce internal debate continued. Two years later, the panel reversed itself and voted, 5 to 4, against restoring silicone implants.
In November 2006, the agency reversed course again and gave the green light. It approved MemoryGel implants by Mentor Worldwide LLC (later acquired by U.S. health-care giant Johnson & Johnson) and Natrelle implants by Allergan (now Allergan PLC of Dublin) for sale on the U.S. market.
The bruising battle ended with the FDA imposing some remarkable conditions on the companies. Allergan and Mentor were ordered to conduct six post-market safety studies, including device-failure studies, focus groups and physician surveys to assess the device labeling and long-term studies that would follow 40,000 women over 10 years.
The FDA has also posted an unusually blunt warning on its website. It advises patients that the risk of complications is high and says flatly:  "You should assume that you will need to have additional surgeries."
But the FDA has not required a black box safety warning. The agency said that other threats posed by breast implants — which its website lists as including "breast tissue atrophy," "wrinkling of the implant that can be felt or seen through the skin" and "infection, including Toxic Shock Syndrome"   — are so widely known that further action was unnecessary.
Since the FDA's decision, the breast implant business has boomed, now exceeding $1 billion in revenue a year and projected to reach $2 billion by 2025. More than 1.6 million women worldwide received cosmetic breast implants in 2017, including an estimated 345,236 in the U.S., 235,950 in Brazil, 67,478 in Mexico and 54,045 in Italy. As of 2017, breast enlargement was the most common cosmetic surgery in the world.
'It just made sense'
On a rainy morning in February 2018, DiCarlantonio had an ultrasound. The radiologist told her that the implant appeared to have ruptured and that she should call her doctor immediately. But when she called her plastic surgeon's office, she said, his staff informed her that he wouldn't be in for two weeks.
Frustrated at being unable to act, DiCarlantonio started researching online and came across a Facebook group called Breast Implant Illness and Healing, for women who had become sick after getting a breast implant.
It was founded in 2015 by Nicole Daruda of Vancouver Island, Canada, who spent most of a decade battling unexplained illness after getting Mentor silicone implants. The group's membership has skyrocketed over the last year. Daruda attributes the surge to women's inability to get their doctors to listen to them.
"Women were having all these problems, and when they go to their doctors they get told there's nothing wrong with their implants," Daruda said.
The ICIJ team interviewed dozens of women around the world who belonged to social media groups like Daruda's. Many described the confusion caused by not knowing what was wrong with them and the frustration of being dismissed by medical professionals as being among the most traumatizing elements of their experience.
When DiCarlantonio saw the stories of women in the group, she said, all her experiences fell into place.
"Everything just lined up," DiCarlantonio said. "It just made sense."
Searching for answers
As women struggled to understand their illnesses, researchers hunted for answers.
In about 2008, Dr. Prabath Nanayakkara, an internal medicine specialist in Amsterdam, saw a patient with an inflammation of the lungs called sarcoidosis. The patient had a leaking silicone breast implant, and Nanayakkara suspected that it might be the cause of her problem. After treating her, he presented the case to a conference of Dutch internists.
The commercial drivers have taken control and subverted patient safety, patient health and patient outcomes. – Anand Deva
Doctors began referring women with unexplained illnesses and breast implants to Nanayakkara. At first, he didn't know that there was such a thing as a breast implant illness. But after having dozens and then hundreds of patients with similar debilitating ailments, he changed his mind.
"If doctors haven't described the disease, they think it doesn't exist," Nanayakkara said. "The first thing is to recognize it."
In 2013, Nanayakkara turned his research into a formal, peer-reviewed study, co-authored with seven colleagues, of 80 women with silicone breast implants. The women had arrived at his clinic reporting systemic illnesses, diseases that affect the whole body and not just the area of the implant.
Most of the women shared symptoms that included fatigue, joint and muscle pain, night sweats and morning stiffness, and more than two-thirds got better after their breast implants were removed. Nanayakkara proposed that exposure to silicone might be triggering autoimmune reactions in the women – a condition known as ASIA syndrome.
Experts say more long-term studies are desperately needed, but neither Allergan nor Johnson & Johnson's Mentor completed the studies of 40,000 women ordered by the FDA.  After two years, about 40 percent of the participants in the breast augmentation section of the Allergan study had dropped out; after three years, Mentor had lost about 80 percent of its breast augmentation study subjects.
The FDA now says that although it does not have evidence to support a link between breast implants and systemic illness, safety studies "would need to be much larger and longer than those conducted so far" to clearly rule out an association. Allergan and Mentor faced no consequences for failing to complete the mandatory studies.
Mentor said a requirement that subjects fill out a 27-page questionnaire each year was one of the reasons for the low follow-up. It said that it since has taken several steps to fulfill the goals of the study, including involving some of the subjects in a separate study on re-operations and helping to set up the U.S.-based National Breast Implant Registry.
Allergan did not address the collapse of its large population study in its answers to ICIJ.
In the MD Anderson Cancer Center study published this year, researchers went into an FDA database that combined data from the manufacturers' large population studies and reached a troubling conclusion: Silicone implants are associated with autoimmune ailments that include Sjogren's syndrome, characterized by dry eyes and mouth; scleroderma, defined by hardening and tightening of the skin; and rheumatoid arthritis.
Some plastic surgeons say the idea that exposure to silicone in breast implants can cause systemic illness is not supported by evidence.
"I don't think silicone itself is causing these symptoms," said Dr. Steven Teitelbaum, a plastic surgeon in Santa Monica, Calif., who was recently president of the Aesthetic Surgery Education and Research Foundation.
Teitelbaum noted that symptoms such as fatigue and aches and pains are common across the population and that other implanted devices, such as pacemakers and medical tubing, contain silicone without being the subject of comparable reports of systemic illness.
Deva, the plastic surgeon in Sydney, said bacterial infection of a biofilm that surrounds the breast implant is a more likely cause of implant-related illness, including BIA-ALCL.
The health problems linked to breast implants point to an industry-wide problem, he said.
"The commercial drivers have taken control and subverted patient safety, patient health and patient outcomes," Deva said. "And that is a very sad indictment of the industry."
Fraud charges in Florida
When a problem arises with a medical device that is sold in the U.S., the manufacturer is required to report it to the FDA. Deaths, serious injuries and malfunctions that could lead to death or serious injury all trigger mandatory reporting requirements. These reports are publicly available in the FDA's Manufacturer and User Facility Device Experience database, known as MAUDE.
For nearly two decades, in an industry-driven initiative meant to reduce paperwork, the FDA has allowed manufacturers to submit quarterly spreadsheets summarizing reports of common problems of approved devices. This program, known as "alternative summary reporting," specifically excludes severe or unexpected events — for example, those requiring a broader remedial action than a correction to a single device.
FDA rules say an event involving an injury is "reportable," meaning that it must be declared individually, but the quarterly summaries filed by manufacturers are not disclosed to the public.
Undisclosed cases of ruptured and deflated breast implants were discovered by Chris Shakib, a Florida lawyer, while searching FDA data. Shakib is representing 278 women who accuse two Jacksonville plastic surgeons of filing nearly $9 million in phony warranty claims with Allergan to cover up their mistakes in botched implant operations.
The suit alleges that Allergan participated in the fraud by paying the claims even though its tests revealed no problems with the implants. The plastic surgeons bought so many Allergan products, Shakib says, that it was worth it to the company to turn a blind eye. Most of the women's claims against the plastic surgeons have settled, and Allergan has moved to have the case dismissed from Florida courts, arguing that federal law preempts the plaintiffs' claims.
Searching for reports of injuries suffered by his clients, Shakib could find no record of them in the MAUDE database — even though Allergan had approved warranty claims for the incidents and was required to report serious injuries. An injury that requires surgery to correct, such as a breast implant rupture or deflation, meets the FDA definition of a serious injury.
Altogether, manufacturers have submitted nearly 13,000 adverse events reports related to breast implants in 2017 and the first half of 2018, some of them describing incidents that occurred in previous years. But some of that surge is likely attributable to the alleged fraud that Shakib says he discovered.
A peculiar feature of the jump in injury reports during the most recent 18 months is that a large majority — 84 percent — were for saline-filled implants, which represent less than a fifth of the U.S. market and were never banned by the FDA. Saline-filled implants contain silicone in their shells.
As it happens, the two Jacksonville surgeons filed warranty claims only for saline implants and for one particular model — Allergan's Natrelle Style 68. They had filed 5,516 claims involving Style 68 from 2001 to 2015, according to Shakib's suit.
Style 68 Allergan saline implants account for 5,542 incidents, or 43 percent, of the injury reports filed in 2017 and the first half of 2018. The remaining 7,267 injuries, nearly three-fifths of the total, reflect the broader surge in injury reports that occurred once the FDA started pushing manufacturers to publicly report breast implant injuries. Injury related events represent nearly 99 percent of the reports filed to the FDA in that period of time.
Ruptured
After her ultrasound and her discovery of the breast implant support group, DiCarlantonio decided that she had to get her implant removed. But her plastic surgeon continued to insist that the implant had not ruptured.
Fighting fatigue and constant pain that kept her sofa-bound most of the time, DiCarlantonio spent months researching doctors and struggling with medical bureaucracy. Ultimately, she settled on plastic surgeon Edwin Wilkins of the University of Michigan and scheduled the operation for May 29, 2018.
Wilkins' operation notes describe how the procedure, or "explant," unfolded.
"The implant pocket was entered," Wilkins wrote. "The implant was noted to be ruptured with small amounts of extravasated [leaking] semi-solid silicone."
Several weeks later, the hospital sent DiCarlantonio pictures of the removed implant.
The device looked as if it had been "boiled in oil and hit by a truck," DiCarlantonio said.
Nearly 170,000 women worldwide had breast implants removed in 2017, the most recent year for which the information is available. Some say they struggle to find plastic surgeons who are willing and experienced enough to take the implants out.
Jill Vahldieck, 66, of Kronberg, Germany, who has lived in Germany almost 30 years and whose health and finances have been drained by ailments that she believes are caused by her implants, traveled to the U.S. to find a doctor to remove the devices.
"I'm using the last money I have to fly back to the States where I know somebody can do this," Vahldieck said.
DiCarlantonio said that since her explant her lockjaw, Baker's cysts, stiffness and ankle pain have gone away, and her lymphedema, the swelling caused by damaged lymph nodes, has been reduced. More important, she said, her brain fog has lifted and her energy level has rebounded.
In August, she visited her daughters' church camp for a day. She brought her guitar and came up with melodies to help the campers memorize verses from the Bible. "I'm actually doing what I enjoy again," DiCarlantonio said.
Contributors to this story were Emilia Díaz-Struck, Jet Schouten, Rigoberto Carvajal, Amy Wilson-Chapman, Emily Siegel, Madeleine Roy and Razzan Nakhlawi.