IMPACT
Court ties dos Santos to 'fraudulent' diamond deal as Portugal further freezes out billionaire
An Angolan court says the deal between the country's diamond company and Isabel dos Santos' husband was harmful to average Angolans.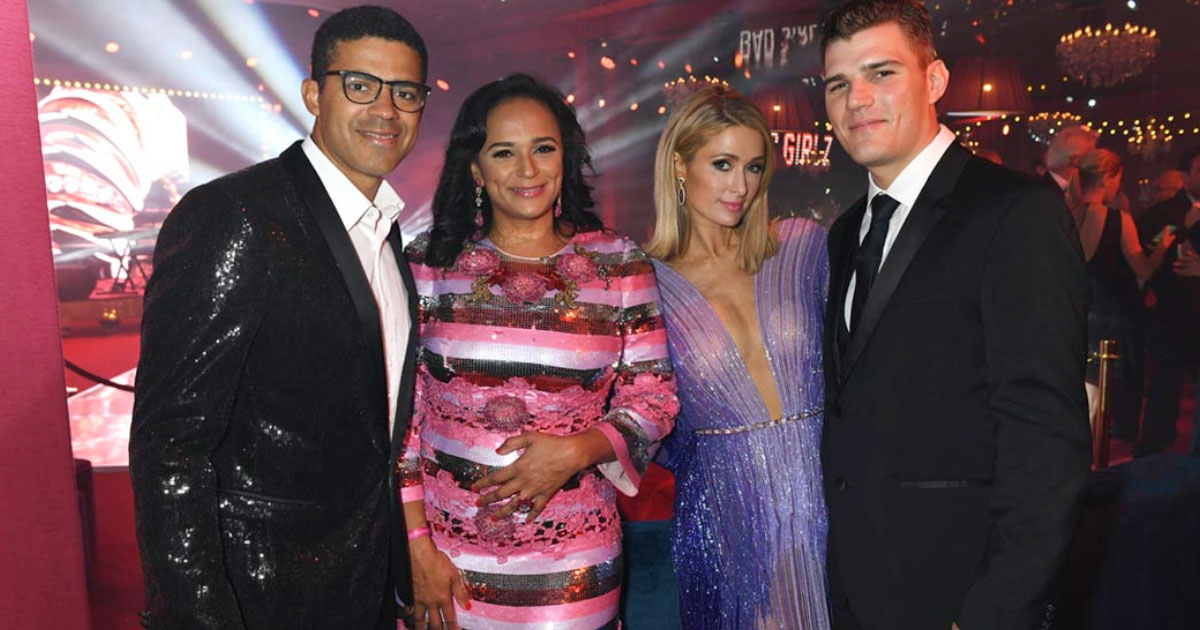 An Angolan court has labeled a deal between the African country's diamond company and Isabel dos Santos' husband as "fraudulent" and harmful to average Angolans, according to a newly released decision.
The 44-page ruling by the Provincial Court of Luanda, released publicly earlier this month, prevents Banco BIC, partly owned by dos Santos, from recouping millions of dollars in loan and interest payments from Sodiam, the state-owned diamond firm.
Sodiam borrowed $98 million from Banco BIC at a 9% interest rate to fuel an investment into the struggling Swiss luxury jeweler de Grisogono, according to the Angolan government. Dos Santos' husband Sindika Dokolo gained control of the jeweler through the controversial deal. The International Consortium of Investigative Journalists and news partners reported on the arrangement in January as part of the Luanda Leaks investigation.
De Grisogono filed for bankruptcy protection soon after the publicity. Sodiam claims that it is now facing a total loss.
The recent court ruling is the latest development in Angola's attempt to recover money and assets from dos Santos' vast business empire. The judge said the latest decision depends on the final outcome of a broader case through which the Angolan government has frozen $1.1 billion of dos Santos and Dokolo's assets.
The provincial court said that the "fraudulent" diamond deal was for Dokolo and dos Santos the "opportunity" to control de Grisigono. It was never "an opportunity for Angolans as it was made to be believed."
"De Grisogono received investment from Sodiam, as well as Victoria Limited whose shareholders are Victoria Holding Limited (of the defendants Isabel dos Santos and Sindika Dokolo) and Sindika Dokolo, who started to have management and control" of the Swiss company, according to the court ruling.
Dos Santos and Dokolo adamantly deny wrongdoing. Dos Santos has never had connections to, invested in or managed or controlled de Grisogono, London lawyers Schillings said on her behalf.
Dokolo's lawyers previously told ICIJ that Dokolo initially invested $115 million and subsequently much more into de Grisogono. Sodiam joined the joint venture after recognizing "potential benefits in Mr. Dokolo's vision," his lawyers told ICIJ.
Dos Santos' lawyers told ICIJ that the civil court decision was "a secret trial…made without her knowledge, without any representation, without even the basic legal requirement of being informed of the proceedings."
The lawyers added: "Ms dos Santos is, once again, being denied justice by a corrupt legal system which is not allowing her to defend herself. Precisely the kind of state sponsored judicial manipulation the ICIJ might be expected to investigate. Ms dos Santos has never had any interest in or connection to De Grisogono or the joint venture it entered into with Sodiam. It is therefore untrue to claim she benefited from this transaction in any way. Further, the Banco BIC loan was used by Sodiam to invest in a series of projects, of which de Grisogono was one."
Sodiam claims to have lost its entire $120 million investment. The state-owned company "never received any dividend or participation in the management of companies created abroad," according to the court ruling.
Paying Banco BIC will bankrupt Sodiam, the court said.
Dos Santos "is the largest beneficiary" of loan payments by Sodiam to Banco BIC, the judge wrote.
"By continuing to pay the bank loan, the Angolan State would be benefiting Isabel José dos Santos twice: first, when it asked for credit to create an extremely profitable business for her (Isabel dos Santos) and, now, paying the same credit to the financial institution where…[she] is the biggest effective beneficiary."
"We are therefore, in fact, facing yet another situation of illicit enrichment," the court said, calling the case "another situation of private companies created with public funds."
The ruling is another blow to dos Santos' efforts to maintain her business empire following the fallout from ICIJ's Luanda Leaks investigation.
That investigation, which included reporting by ICIJ's media partners in Angola, Portugal and more than a dozen other countries, found that dos Santos, aided by a platoon of advisers, moved public money out of one of the poorest countries on the planet and into a labyrinth of companies and subsidiaries, many of them offshore.
Documents and emails obtained by ICIJ as part of the investigation revealed that Dokolo acquired his interest in de Grisogono on highly favorable terms, including a $4 million "success fee" and "full control and management" of the jewelry company. ICIJ previously reported that de Grisogono threw lavish parties on the French Riviera. After publication, de Grisogono filed for bankruptcy.
Last December, the Provincial Court of Luanda cited the diamond company's losses when freezing more than $1 billion of Dokolo and dos Santos' assets.
Last week, dos Santos told Bloomberg that she wanted to resolve "the attacks on my reputation and my good name." Speaking in general after the provincial court's latest decision, Dos Santos said: "I'm available, as I always have been, to cooperate with justice and to provide all the necessary clarifications so that the truth prevails."
Dokolo previously told ICIJ that he is suing Sodiam in London, claiming that the state-owned enterprise destroyed the value of his investment in de Grisogono. De Grisogono's performance had "steadily improved" between 2012 and 2017 "through an extensive business turnaround process," Dokolo's lawyers previously told ICIJ.
Lawyers for Sodiam declined to comment to ICIJ, citing ongoing litigation.
In separate news, Portugal announced this month that it would nationalize and then sell dos Santos' majority interest in Efacec Power Solutions, the Iberian engineering giant.
"The cabinet took this decision because Efacec is in a situation of impasse after the 'Luanda Leaks'," Economy Minister Pedro Siza Vieira announced July 2 after a cabinet meeting. New investors are already lining up, Siza Vieira announced. He did not provide information on what, if any, compensation dos Santos would receive.
Earlier this year, a Portuguese judge ordered the seizure of all dos Santos' assets in Portugal on the heels of a request from Angola Attorney General Hélder Pitta Grós to help recover more than $1 billion that the African country claims dos Santos and her associates siphoned from state coffers. The ruling appeared to apply to dos Santos' Efacec interest, which she acquired in 2015 for $220 million.
Dos Santos, whose 71.7% interest has been frozen since a Portuguese court order in March, called this month's decision "unthinkable," according to Novo Jornal.Dos Santos criticized the move as legally unjustifiable, according to media reports.