IMPACT
Uber Files sparks street protests, calls to investigate politicians and a rude rebuttal
Officials in multiple countries react to findings on the ride-hailing giant's lobbying and other aggressive tactics behind its global rise.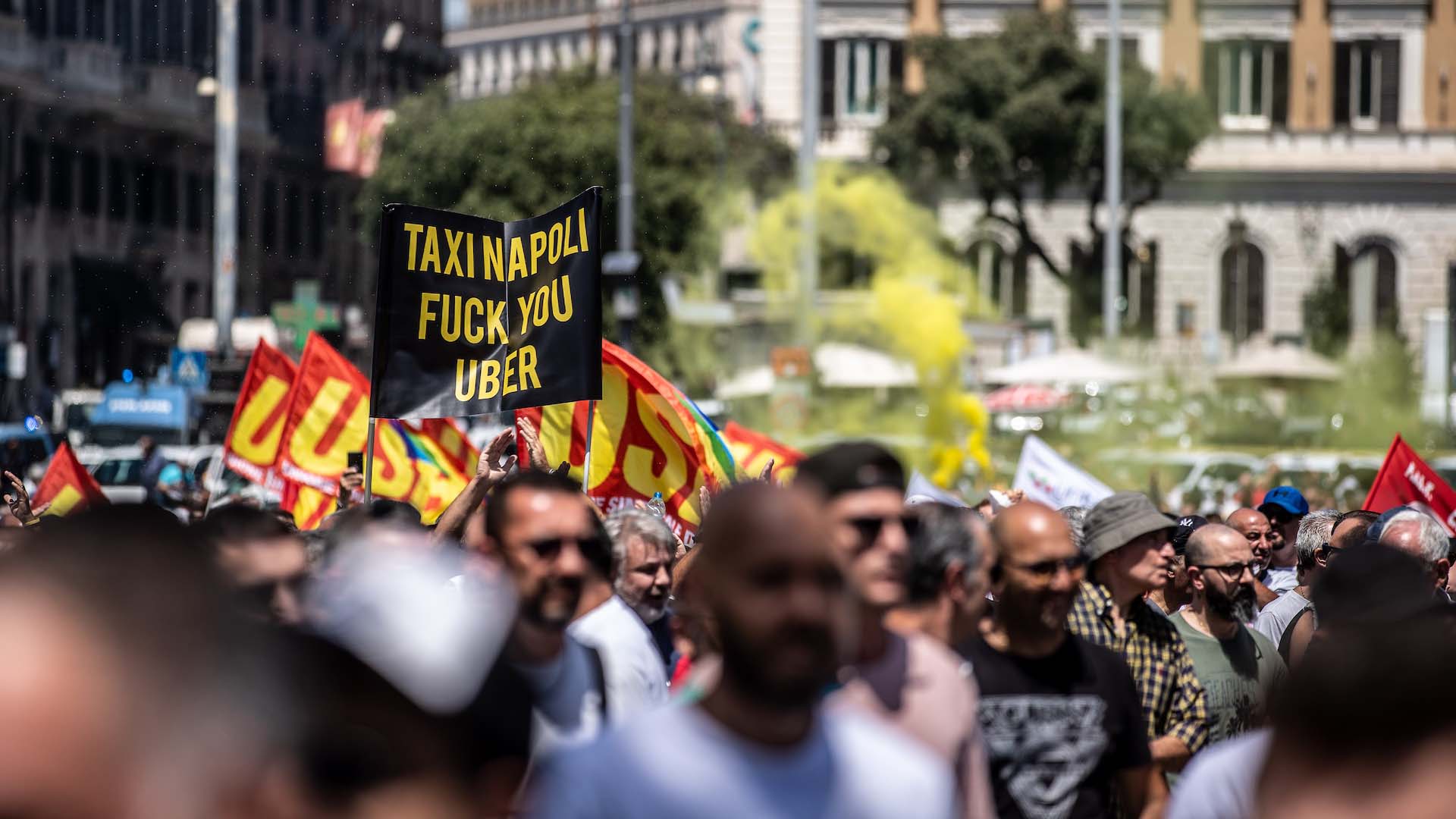 Taxi drivers have taken to the streets in Italy, European leaders call for lobbying reforms and top political figures are facing scrutiny in the wake of the Uber Files investigation.
Lawmakers have urged the European Union to probe its former vice president Neelie Kroes' ties to Uber and French President Emmanuel Macron issued a vulgar rebuttal to the investigation's revelations.
The fallout comes within days of the publication of the Uber Files, a global reporting collaboration led by the International Consortium of Investigative Journalists and The Guardian. A trove of internal records leaked by a former Uber executive reveal how the transportation giant used aggressive tactics to enter international markets, including holding undeclared meetings with public officials, using technology to evade government investigators in several countries, and seeking to exploit violence against its drivers to garner support for its agenda.
Uber Files reignited protests in Rome, Naples and Milan by taxi drivers who stopped their services and staged sit-in protests on Tuesday, Italian media reported, and demonstrated at parliament today. Drivers have been protesting for weeks against a bill they claim threatens the taxi industry by allowing more competition from companies like Uber.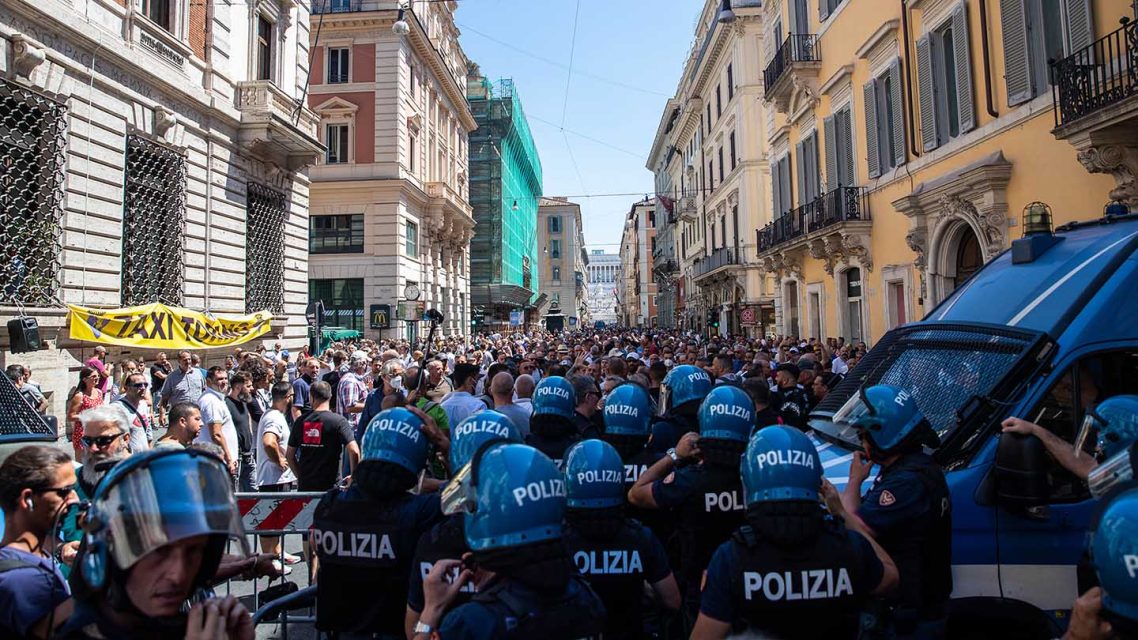 More than 20 members of the European Parliament from the Socialist Democrat and Greens parties have signed a letter urging the European Commission to open an investigation into Kroes, a former European Commissioner. The Uber Files revealed that Kroes helped Uber lobby the Dutch government as the ride-hailing company reportedly sought to keep the relationship secret. Kroes has denied wrongdoing, and the European Commission said it would seek further clarification from Kroes.
In France, President Emmanuel Macron dismissed the Uber Files findings when questioned by reporters on Tuesday, saying he was "proud" of the work he did trying to attract businesses to France during his time as economy minister. The Uber Files reveal Macron's private communications and several undisclosed meetings with the ride-hailing startup between 2014 and 2016, while Uber was lobbying to change regulations and expand in France. Opposition parties have pushed for a parliamentary inquiry into Macron's relationship with Uber.
"We've created thousands of jobs … I would do it again tomorrow," Macron said. He used a vulgar French expression referring to a man's testicles to explain that he was unfazed by the scrutiny.
In an interview with Reporterre, opposition parliamentarian Alma Dufour –a vocal opponent of American multinationals seeking deregulations in France –  criticized Macron's alliance with large tech companies and "start-up nation" vows, likening the president's links to Uber to his support of Amazon's expansion in the country.
In Ireland, Prime Minister Michéal Martin told ICIJ partner The Irish Times that there should be more transparency around lobbying activities, after revelations that Uber tried to push a previous Irish government to loosen taxi regulations in Ireland. And Brendan Howlin, a former minister who championed lobbying regulations in 2015, criticized a former public official turned Uber lobbyist over Uber Files reporting on undisclosed contact with ministers.
In India, Rajeev Chandrasekhar, the minister for electronics and IT, told ICIJ partner the Indian Express that it was disturbing how platforms like Uber employed technology to "evade scrutiny and bypass laws."
"It has been fairly obvious to most people that big tech platforms have been using technology to game the system and consumers both, and have evaded scrutiny by constantly covering themselves with innovations," said Chandrasekhar, pledging stricter rules and penalties in light of the Uber Files.
Yolanda Díaz, Spain's second deputy prime minister and labour minister, told reporters the Uber Files was a matter of "utmost seriousness" and said the investigation showed how corporate power could undermine democracy.
The European Trade Union Confederation, with members in 39 countries, has also weighed in, accusing Uber of aggressively lobbying to "try and water down EU legislation on the rights of platform workers" and called to suspend accreditation for Uber's EU lobbyists, pending an investigation. EU lawmakers are currently considering a draft bill to require gig-economy companies pay minimum wage, vacations and sick days to their workers.
In response to ICIJ's questions on the Uber Files, Uber said it has changed its lobbying rules since 2017 to include stronger oversight.