IMPACT
Key analysts urge Ericsson investors to hold CEO accountable for oversight failures
Börje Ekholm faces a critical shareholder vote after ISIS revelations sent the company's stock tumbling.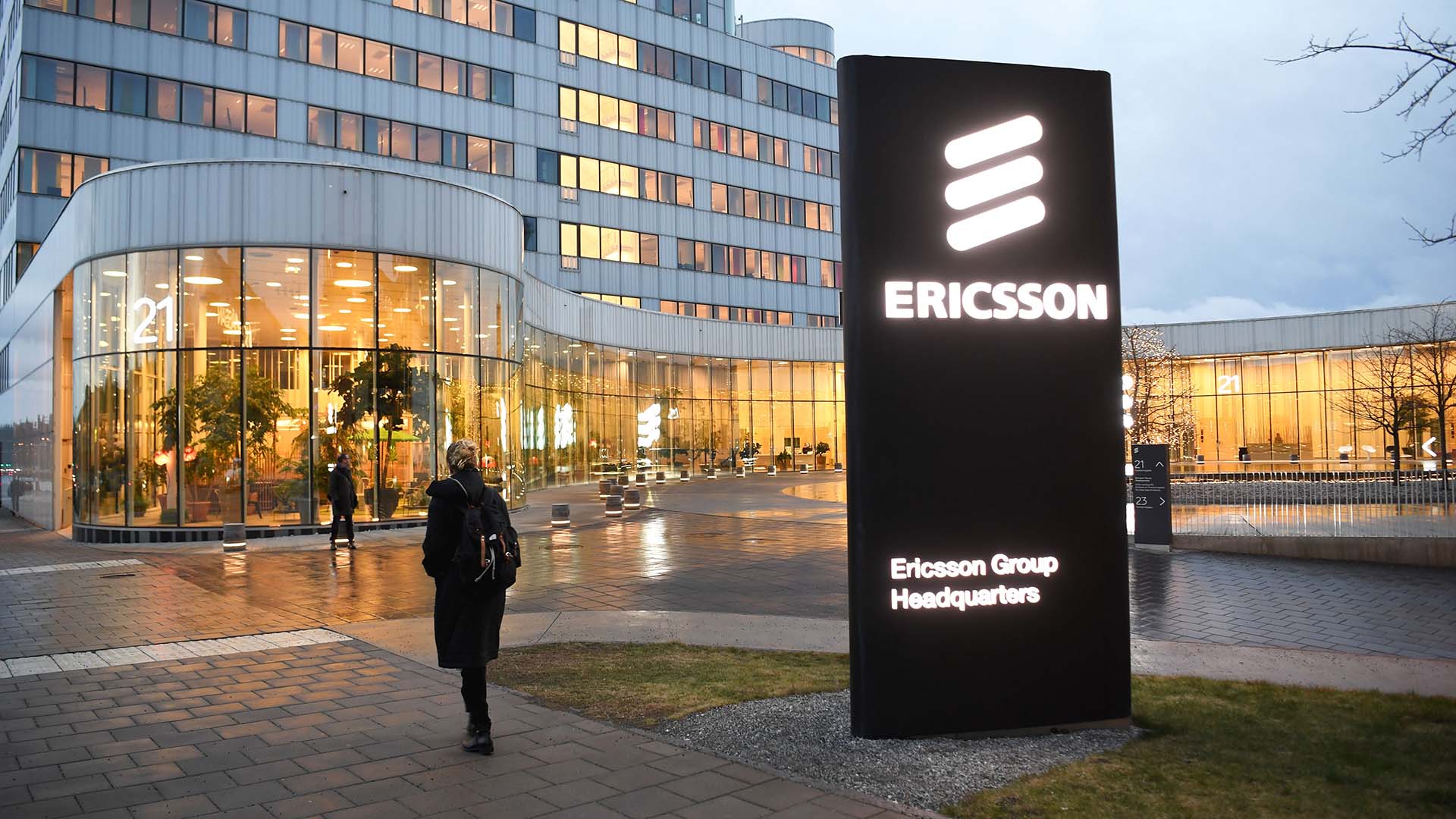 Under Börje Ekholm's leadership, telecom giant Ericsson has repeatedly vowed "zero tolerance" for corruption since it signed a 2019 criminal plea agreement – all while giving the chief executive $7 million a year or more in pay, laced with stock awards and special pension payments.
Now 59-year-old Ekholm, who has encouraged a "speak-up culture" for employees, is himself under fire for failing to speak up.
A major shareholder, Swedbank AB's Robur unit, asked Ericsson's board to justify why Ekholm received almost $20 million in bonuses for the years 2019-2021, while Ericsson kept quiet about misconduct in Iraq, including possible payments to the Islamic State terror group.
Since Feb. 15, the day Ekholm admitted that the company might have paid ISIS, Ericsson's market capitalization has dropped by more than $9 billion, about 25%.
Two influential firms that provide guidance to shareholders on proxy votes, Institutional Shareholder Services Inc. and Glass, Lewis & Co., took the unusual step of recommending that shareholders rebuke Ekholm for oversight failures.  ISS cited  "misleading communication" that led to the stock losses.
Other shareholders are pressing for sweeping corporate reforms and calling out Ericsson for remaining silent about other possible corruption probes.
The shareholder discontent was on display last week when investors grilled executives over the corruption scandal that has rocked the telecom giant and drawn the rebuke of investors, regulators and the public.
"On what basis [had] you decided not to inform the stock market?" asked one investor during  the unusual telephone conference called before the annual meeting to address compliance issues.
Ericsson officials said legal constraints limited what they could say.
Ekholm pledged a full commitment to compliance and transparency.  "I am personally … fully committed to doing what is necessary to re-earn your trust," Ekholm said at the meeting aimed at quieting investor unrest.  "These are not just words…We need to get this right because it is part of our values of who we are as a company."
While the outcome of the Ekholm vote is uncertain, observers say it will be hard for dissident shareholders to force change. Ekholm has the backing of key Swedish institutional investors and other insiders who own so-called Class A shares, which possess 10 times the voting rights of common shares under Ericsson's dual-class share structure.
Tuesday's annual meeting comes a month after the International Consortium of Investigative Journalists and its media partners published the Ericsson List, an investigation exposing tens of millions of dollars in suspicious payments from 2011-2019 to sustain its business in Iraq. The investigation – based on leaked internal reports from Ericsson's compliance department – revealed the company sought permission from Islamic State terrorists to work in an ISIS-controlled city and paid to smuggle equipment into ISIS areas on a route known as the "Speedway."
Ericsson and Ekholm have declined to answer any of ICIJ's detailed questions for the Ericsson List project, and both declined to comment for this story. Ericsson Board Chair Ronnie Leten also declined to comment.
In a statement posted March 21 on the company website, Leten said: "CEO Börje Ekholm has the full confidence of the board, not only in regard to driving the company's performance, but also in regard to the ethical and compliance transformation of the organization, which he continues to lead.".
In the statement, Leten vowed a thorough review of the company's handling of the Iraq case.
Some investors are bracing for fines or prosecutions after U.S. prosecutors told the company on March 1 that it had breached a 2019 criminal settlement agreement by failing to fully disclose the misconduct in Iraq. It was the second time in less than six months that the DOJ told Ericsson it had violated the agreement.
The Justice Department declined to comment. As part of the 2019 agreement, Ericsson paid one of the largest fines ever for corporate fraud, $1 billion in criminal and civil penalties to avoid U.S. prosecution for corrupt schemes over a 17-year period from 2000-2016 in foreign markets from China to East Africa.
But even as it signed that 2019 settlement, the company was withholding knowledge from investors, the public and the DOJ about the corruption scandal in Iraq.
"Ericsson's credibility and reputation have suffered enormously due to ongoing governance issues, most recently over the handling of corruption issues in Iraq and its dealings with the US Department of Justice," a major investor, Cevian Capital, said in a statement this month.
The Swedish stock exchange Nasdaq Stockholm AB confirmed to ICIJ that it has launched an inquiry, and U.S. prosecutors are weighing whether Ericsson or its executives will face new fines or prosecution for breaking terms of its 2019 deal.
On March 16, Ericsson replaced its chief legal officer, Xavier Dedullen, and a lawyer representing Ericsson investors expects more personnel changes.
"They always need a fall guy," said Reed R. Kathrein, a partner at Hagens Berman Sobol Shapiro, which represents shareholders investigating the Ericsson case. "You can bet more heads will be rolling."
The proxy advisers, ISS and Glass Lewis, are recommending shareholders vote against discharging Ekholm from his "responsibilities." Discharge is a tacit vote of confidence in the company's management and policies, ISS said. Discharge makes it harder for shareholders to pursue lawsuits.
"He has been responsible for day-to-day operations of the company since 2017," ISS said in a recent report to shareholders,  "while there were serious allegations raised against the CEO for inadequate controls and misleading communication."
ISS also urged votes against discharge for four board members, including an employee representative, serving on the Ericsson board's audit committee. The shareholder report questioned whether the committee had provided proper oversight and transparency about the Iraq matter. Glass Lewis wants shareholders to withhold approval of board and management actions, citing "oversight failure."
"These events have already led to substantial reputational damage to the Company, and shareholder value may further be impacted by further actions that may be taken by the DOJ on the basis of its findings, or through class action lawsuits that have been commenced," Glass Lewis said in its report to shareholders.
Between 2019 and 2021, Ekholm received total compensation of about $30 million, 19% as base salary and more than two-thirds in long-term incentives paid in stock.
Do you have a story about corruption, fraud, or abuse of power?
ICIJ accepts information about wrongdoing by corporate, government or public services around the world. We do our utmost to guarantee the confidentiality of our sources.
LEAK TO ICIJ
As part of his pay package, Ekholm received about $1 million  a year during the period in lieu of a pension because "it is not possible to enroll him in the Swedish defined contribution pension plan (ITP1) due to his residency in the USA," according to the ISS report.
Swedbank Robur, the giant fund manager, told the Swedish newspaper Dagens Industri it had asked Ericsson's board to explain Ekholm's compensation package before tomorrow's meeting. A Robur spokeswoman informed ICIJ her company was reviewing the information.
Ekholm has long-standing ties to Ericsson's key shareholders. Before becoming Ericsson's chief executive in 2017, Ekholm sat on its board while heading Patricia Industries, a unit of Investor AB, a Swedish holding company that is Ericsson's largest shareholder. Prior to that, he was president and CEO of Investor AB itself.
Investor AB is an investment vehicle founded by Sweden's Wallenberg family, one of Europe's most prominent industrial dynasties whose foundations remain majority owners. Jacob Wallenberg, 66, the board chair of Investor AB, serves as deputy chair of Ericsson's board. Through a spokesperson, he declined a request for an interview. Investor AB told ICIJ that it fully supports Ericsson's board and management.
Ericsson has also asked shareholders to approve a $483,468 fee package for board chairman Leten, more than three times what comparable Swedish companies offer, according to ISS.
Leten, a Belgian businessman, is former president and chief executive of Atlas Copco, an industrial toolmaker of which Investor AB is the largest shareholder.
Under the current shareholding structure, Investor AB owns 8% of Ericsson's share capital but controls 23.8% of the voting rights through Class A shares, according to the latest data from Investor and Ericsson.
Ericsson's other deputy chair, Helena Stjernholm, 52, represents the company's second largest shareholder, the Swedish investment firm AB Industrivärden.  It holds 2.6% of Ericsson's shares and controls 15.1% of the votes, the latest data available shows. Stjernholm declined to comment through a spokesman, as did Industrivärrden.
Cevian Capital, which has 4.5% of the share capital and just 2.7% of the votes, has complained publicly about the shareholding structure and  influence the deputy board chairs are able to exert with relatively small financial stakes in the business.
"The structure risks making the board obedient to the A-class shareholders and is a symbol of Ericsson's historical mismanagement," Cevian said.
Contributors: Maggie Michael, Karrie Kehoe, Emilia Díaz-Struck