IMPACT
Uber chief tells French lobbying inquiry company's culture has been transformed
Dara Khosrowshahi disavowed the aggressive tactics revealed in the Uber Files but dismissed an EU plan to improve conditions for platform workers.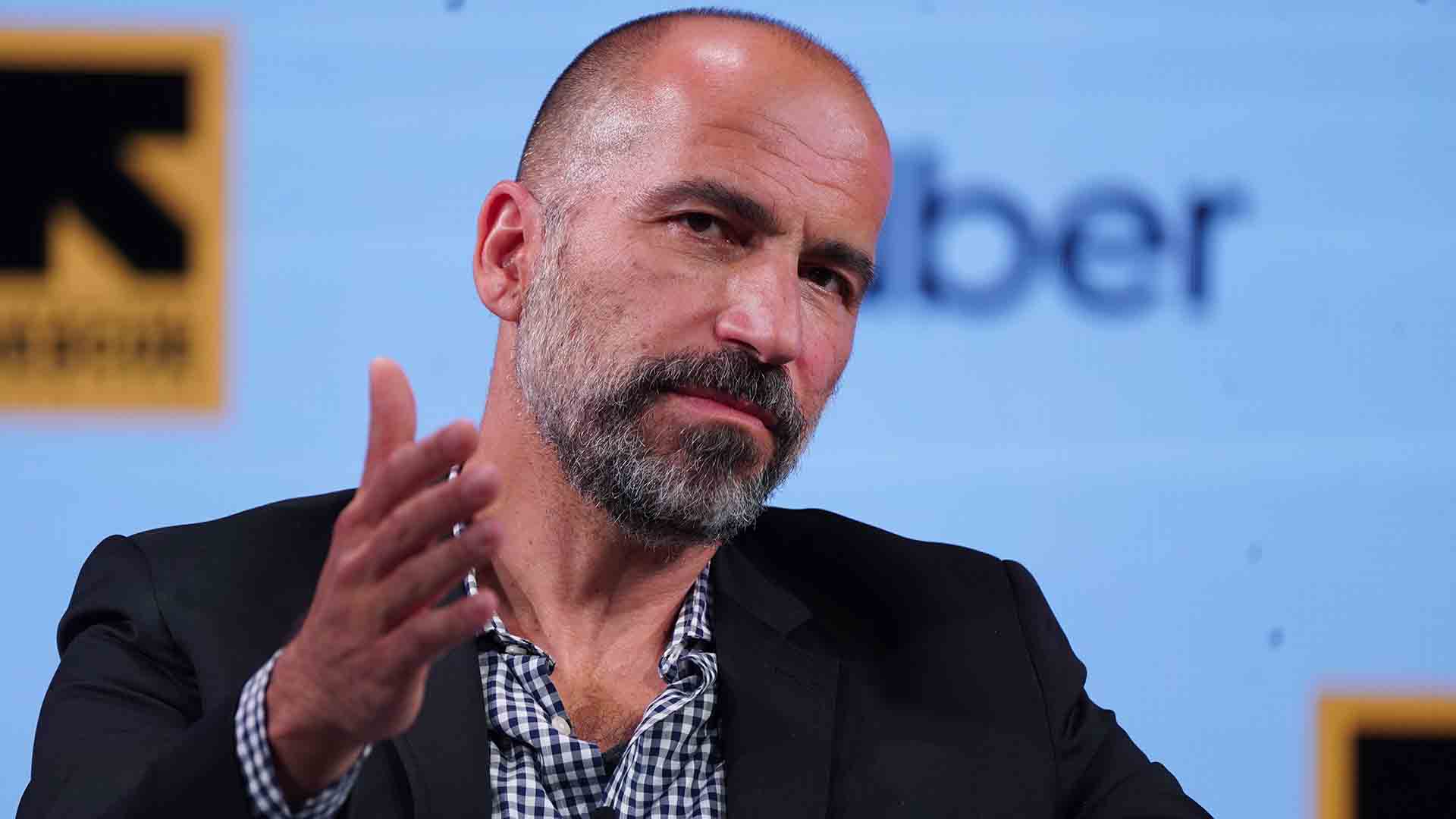 Uber's CEO told French lawmakers the company had heeded calls to change during his first public appearance in response to the Uber Files revelations.
Dara Khosrowshahi did not defend the lobbying tactics and poor labor practices that led to a global reckoning for the ride-hailing giant. And yet, he sought to paint a new plan to improve conditions for platform workers in Europe as out-of-touch and overreaching.
The testimony before a French parliamentary committee was the first time Uber has publicly commented on the ICIJ investigation outside of a statement released in July 2022.
"I am not here to defend Uber's past mistakes," Khosrowshahi said via Zoom.
"In fact, I was asked to join Uber to transform nearly every aspect of how the business operates."
The Uber Files revealed the unvarnished origin story of what was once the world's most valuable start-up. The investigation led by ICIJ and The Guardian gave an unprecedented look at the ways Uber defied taxi laws and upended workers' rights while cozying up to politicians and bureaucrats. At the helm was co-founder Travis Kalanick, who pushed for the use of bullish tactics to secure Uber's global dominance.
In France, that included framing the possibility of violence against Uber's drivers as a way to build public support, according to leaked communications. A spokesperson for Kalanick has denied he suggested the company should exploit unrest for sympathy at the expense of drivers' safety.
After nationwide protests by taxi drivers culminated in violence on the streets of the country's two biggest cities in 2015, France banned the taxi alternative's most popular service. The Uber Files showed how the company's top European lobbyist, Mark MacGann, then contacted a rising government minister, Emmanual Macron, via text message to ask for help. The ban was effectively overturned 12 days later.
ICIJ partner Le Monde documented more than a dozen communications — emails, texts, meetings, calls — between now-president Macron or his staff and Uber between September 2014 and February 2016. Khosrowshahi became Uber's CEO in 2017 after Kalanick was ousted in disgrace.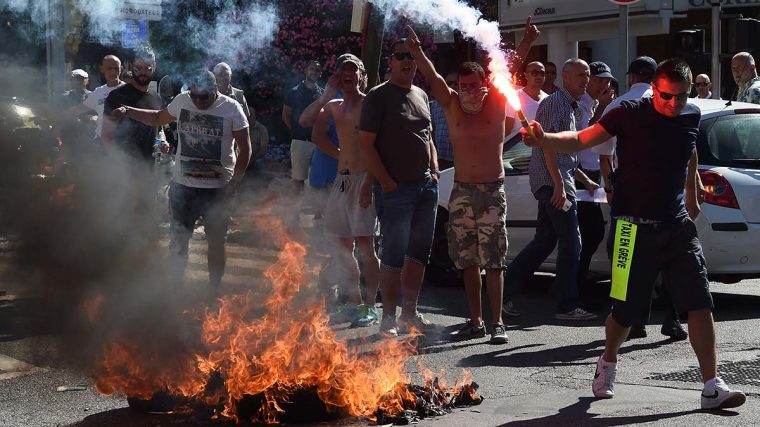 The French parliamentary committee was set up in response to the 2022 investigation, which detailed Uber's chaotic global expansion from 2013 to 2017. Speaking to the lawmakers, Khosrowshahi repeated his company's promise that it had since moved from "an era of confrontation to collaboration, demonstrating a willingness to come to the table and find common ground with former opponents including labor unions and taxi companies."
"Uber is a totally different company today, quite literally," he said. "Ninety percent of current employees were hired after the crisis of 2017."
At one point, lawmaker Danielle Simonett appeared to push back, commenting in French that while Khosrowshahi may describe Uber's plan as ensuring "flexibility" and "independence" for workers, in her view, the strategy allowed the company to say it had conceded to negotiations without making salary commitments.
Khosrowshahi was also asked to weigh in on tough new rules targeting gig economy companies, such as Uber and food-delivery service Deliveroo, proposed by the European Commission. Those would require an estimated 5.5 million platform workers in Europe to be classified as employees, granting them access to a range of entitlements, from minimum wage to vacation pay. Such workers are currently treated as independent contractors but not all are genuinely self-employed, under the EU's definition. The onus would be on tech companies to prove workers don't meet the threshold to be considered employees.
While labor unions have championed the proposed directive, Khosrowshahi said Uber's drivers and couriers "value flexibility above all." Uber has been a vocal critic of the possible changes, which would likely result in billions of dollars in additional costs for the company.
"I wonder whether the folks who created the directive have actually listened to platform workers because the one thing you understand in every single conversation is that independence is core to the value that this kind of work brings," Khosrowshahi said.
Do you have a story about corruption, fraud, or abuse of power?
ICIJ accepts information about wrongdoing by corporate, government or public services around the world. We do our utmost to guarantee the confidentiality of our sources.
LEAK TO ICIJ
The French government has also pushed back against the plan to re-classify platform workers, opting instead to promote France's "social dialogue" model of negotiation between Uber and worker representatives. In January, the ongoing negotiations yielded minimum fares for drivers and couriers in France.
Khosrowshahi's testimony marks the end of the parliamentary committee's investigatory work. MacGann, the lobbyist who has since revealed himself as the whistleblower who leaked the trove of internal documents that became known as the Uber Files to The Guardian, also appeared before the committee in March. He argued France was watering down the EU's efforts to finally regulate Uber and its competitors, repeating past mistakes.
"I am concerned that it is the French government that is supporting this dilution and even driving this movement," MacGann said.
The committee is expected to publish its findings in July.